In Singapore, what does the future of fine Indian cuisine hold?
From an unconventionally delicious dessert kulchette (small flatbread) to a playful fried chicken with prata waffle, a new wave of Indian chefs are delighting tastebuds with their ever-evolving interpretations of Indian cuisine – right here in Singapore.
A fresh, succulent Boston lobster hot off the grill is by any measure hard to resist. But drizzle a wondrously addictive pepper garlic butter sauce over the crustacean, then add a side of fragrant basmati rice to soak up every last drop of this piquant elixir and this indulgent plate is now arguably even more sublime.
For those who may prefer tiny bites, think yakitori-meets-tandoori when skewers of chicken neck and wing are charred to smokey perfection in a tandoor oven that has been specially imported from India. Another dish showcases tender, wobbly squares of grilled paneer cheese which have been flown in from New Delhi that pair perfectly with the chunky texture of Goan sambal.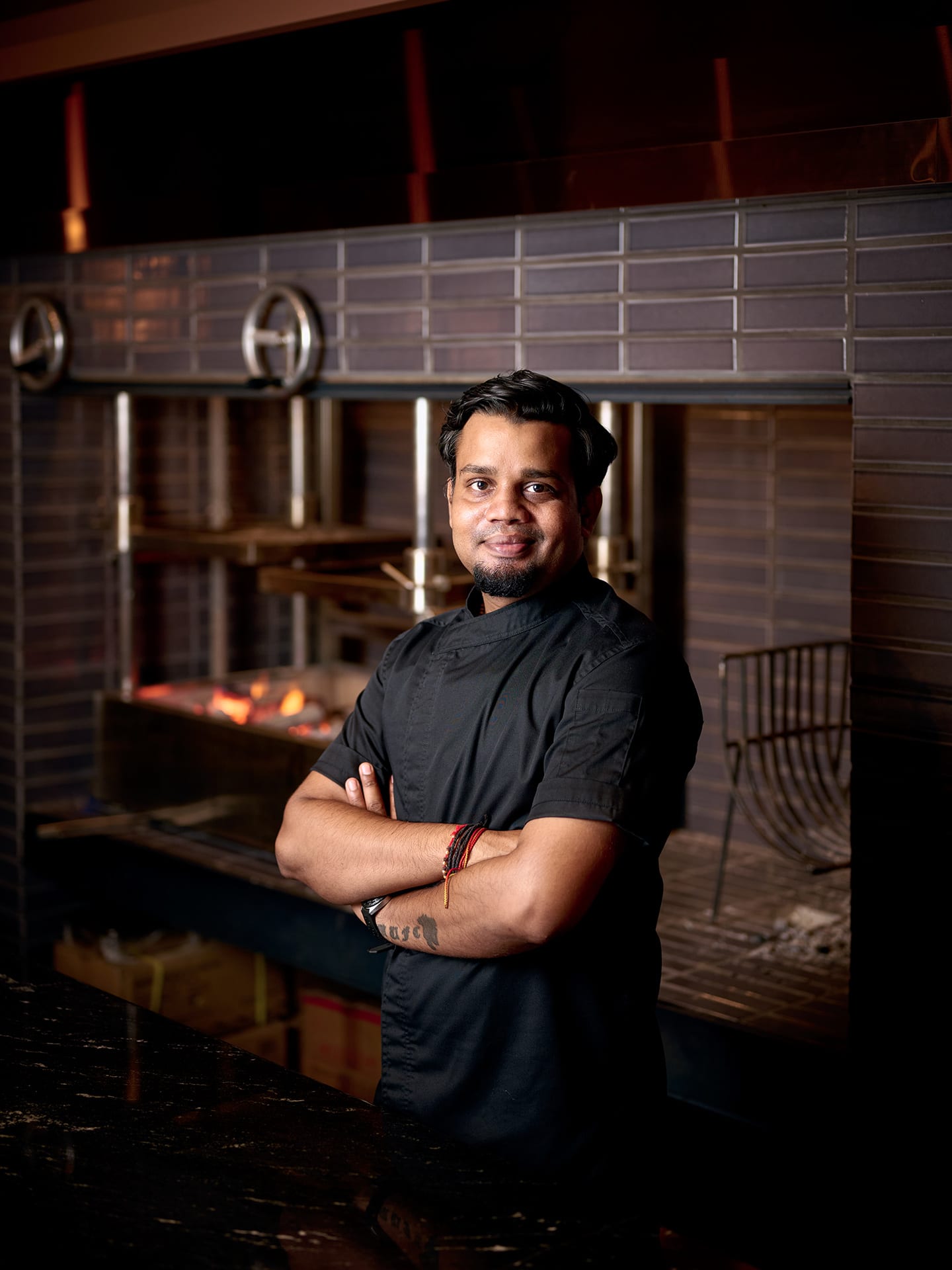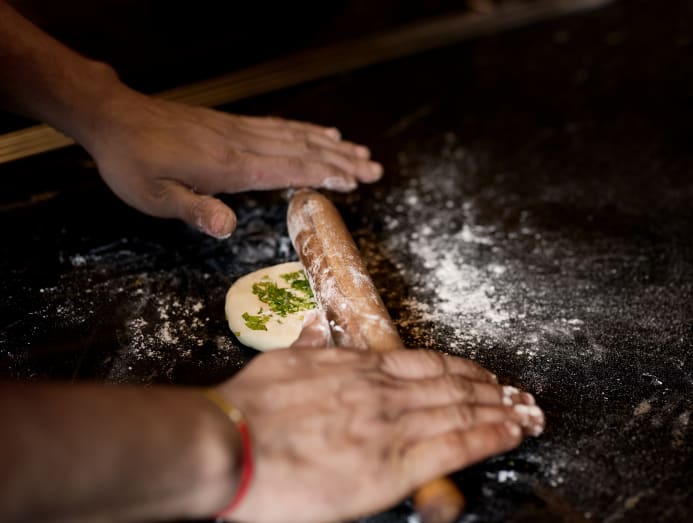 These are just some of the innovative dishes that executive chef Saurabh Udinia has dreamt up at Revolver, a progressive grill that marries the fiery passion of Indian cooking with some of the best produce to be found around the globe.
"I don't play around with the authentic flavours of Indian food, preferring to keep the full integrity of the dish together. What I do differently is to play around with the ingredients that I use to create my dishes," said Udinia, who was previously at the acclaimed Indian Accent and Masala Library in India. "I want to use the culinary training I've had to showcase the true flavours of India and to tell the world that India is more than curry and naan."
For instance, those with a sweet tooth will want to check out the Dessert Kulchette, where the tandoor-cooked flatbread comes with a veritable cornucopia of Indian sweets such as milk fudge, jaggery, pistachios, almonds and kulfi gelato.
His approach to Indian cuisine has been so irresistible that within a few months of the restaurant's opening in September, it has already become one of the most sought after reservations in the little red dot – even though ongoing dining restrictions are limiting guests to just two per table.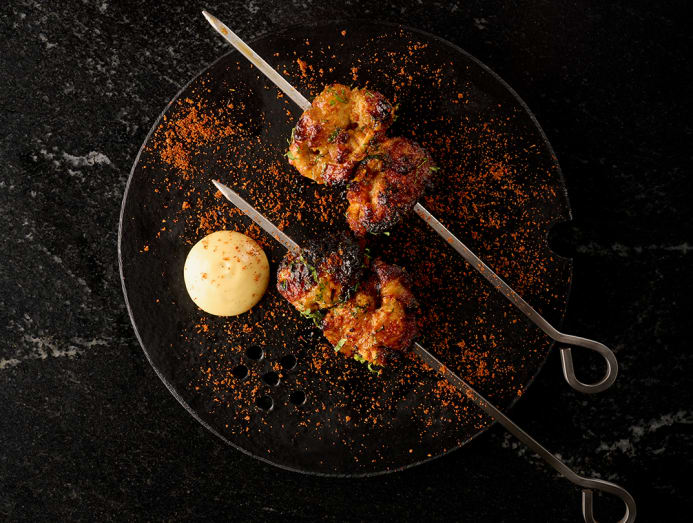 Revolver is not the only mod-Indian restaurant to be bringing a unique spin to this cuisine in recent times. While Singapore has its fair share of fine Indian restaurants, few have dared to push the boundaries with experimental creations – until now.
From the flamboyantly fun Firangi Superstar to the elegant Thevar, which recently snagged one Michelin star, the chefs of this new wave of Indian establishments are increasingly flexing their creativity by drawing inspiration from their cultural backgrounds and culinary expertise to enlighten the tastebuds of their guests.
Chef Mano Thevar of Thevar said, "Most people have a perception that Indian food is always spicy, but if you look beneath the layers there is more to Indian food. My childhood memories of Indian food are of bold flavours and hearty portions to share with the family. Before opening Thevar, I travelled through India to research the food that India has to offer so I can showcase my culture through the food I prepare."
Originally from Penang, his creations tread that fine balance of reinterpreting Indian and Malaysian cuisine via selective European techniques. One of his most iconic dishes is his Chicken Chettinad Roti, which has been on the menu since the day he launched Thevar. His take on the pulled pork sandwich features a generous heaping of curried, spiced chicken folded into a roti roll with slices of pickled cucumber to cut through the intensity of flavours.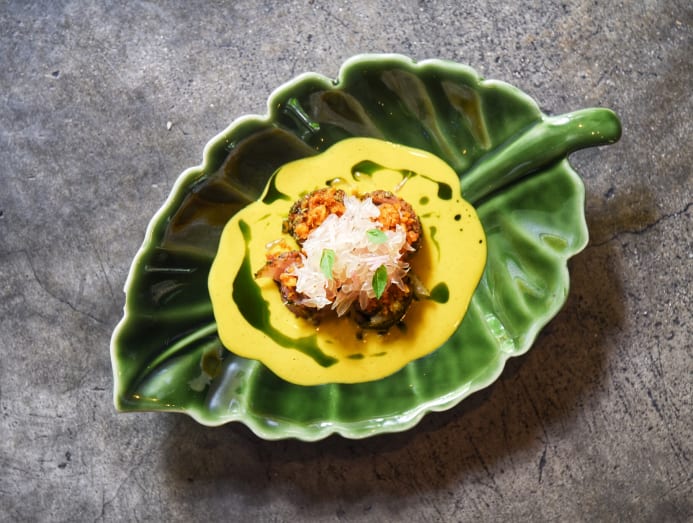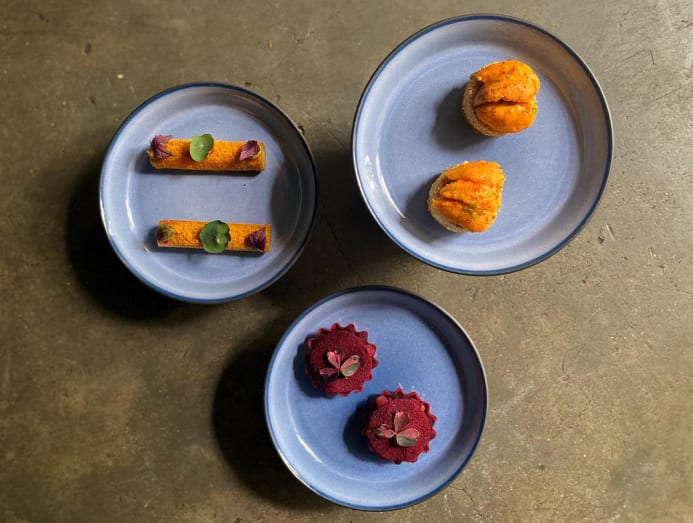 Another longtime favourite is the Irish Oyster with Rasam Granita. He discovered that  rasam, which is normally a spicy tamarind-based soup, makes for an amazing accompaniment to oysters and turned it into a tangy, icy topping that might just convince bivalve aficionados to abandon their usual Tabasco or cocktail sauce fixings.
Over at Firangi – which means "foreigner" in Hindi – Superstar, the restaurant is conceptualised as a foreigner's love affair to India with whimsical decor such as a vintage train carriage-inspired private dining room. Naturally, Malaysian Indian head chef Thiru Gunasakaran offers a similarly "authentically inauthentic" spin to the menu.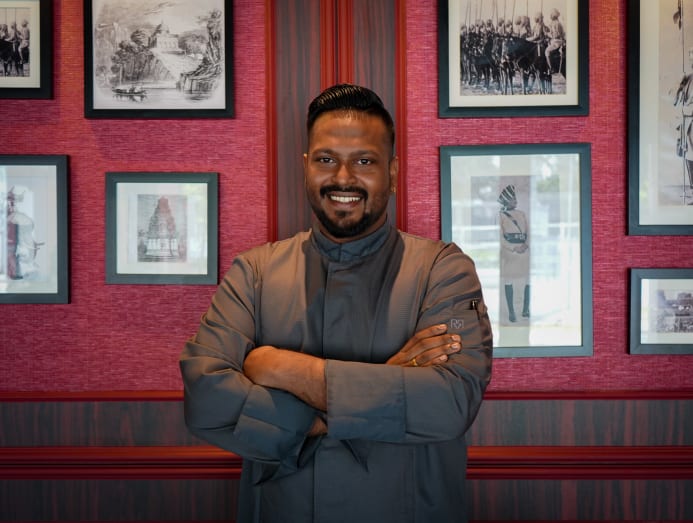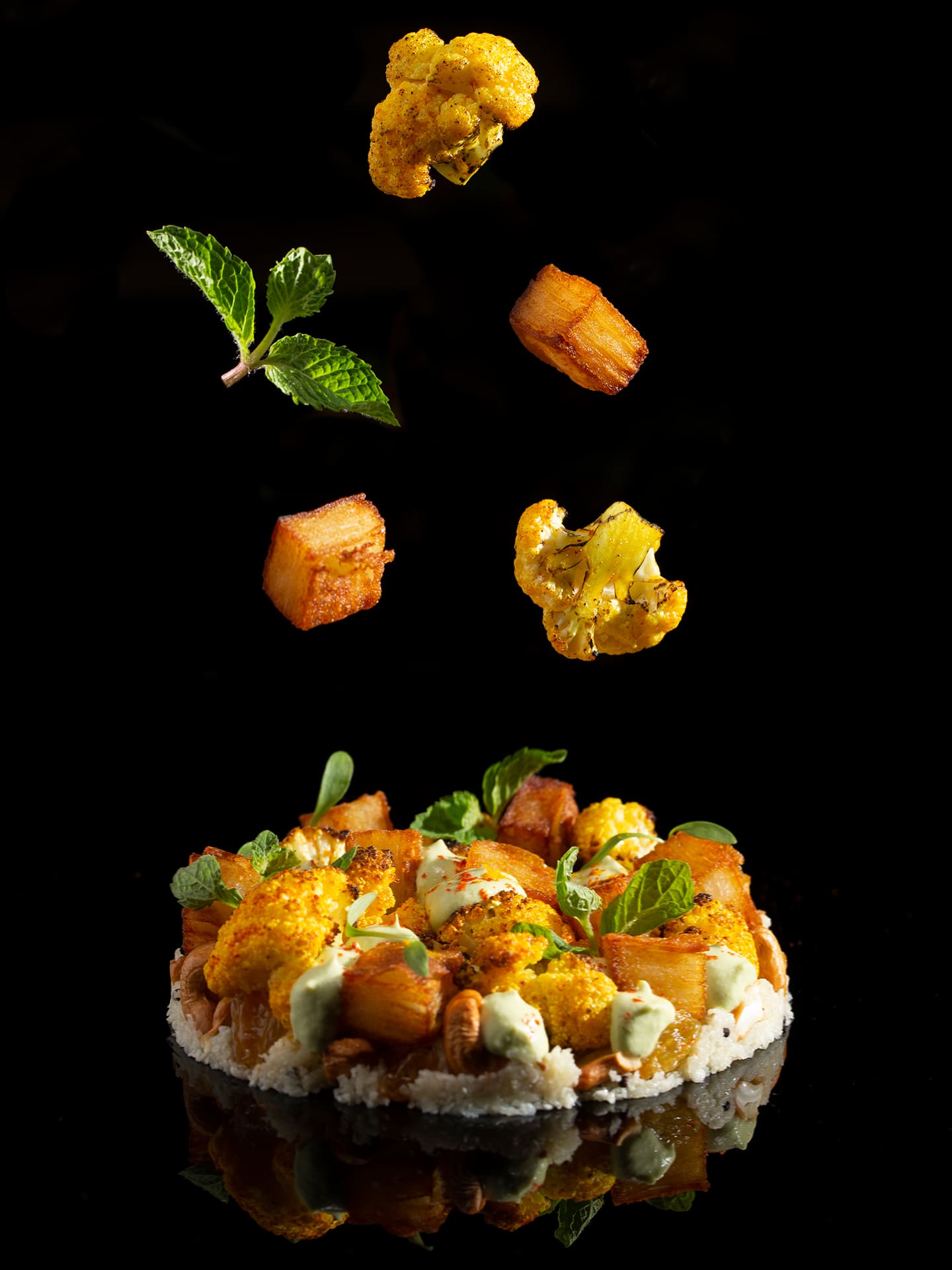 Gunasakaran, who was formerly the executive sous chef at Spago by Wolfgang Puck, said he had not cooked Indian food professionally before his appointment to this restaurant. To create its menu, he drew on his memories of what his mother, grandmother and aunts cooked for him and funnelled these experiences through the lens of his Western culinary background.
The result are runaway hits like This Is Not Aloo Gobi, where cauliflower is cooked three ways as couscous, puree and roasted florets and paired with crispy layered potatoes, cashews, raisins and masala compote as well as Prata Waffle???, a waffle pressed prata topped with Madras-style fried chicken and a side of butter chicken sauce.
The former is quite unmistakably a deconstructed version of the ubiquitous Indian dry curry of cauliflower and potatoes while the latter is his unique spin on the classic American fried chicken and waffles. In fact, foodies might recognise the spice blend of the Madras-style fried chicken to be similar to chicken 65, a comfort dish that southern Indians often order at their local joint.
"I created the dishes based on what I remember and what I loved about Indian food and then I tried to decode and deconstruct the components of the dish while keeping to the flavour profile," said Gunasakaran. With a laugh, he said he had to make countless phone calls to his bemused mother during the development phase of the menu in order to obtain family recipes from her.
Western culinary techniques such as terrines, purees and smoking are incorporated to offer a fresh take on favourite dishes while a careful calibration of spices and marinades ensure that the food remains true to their Indian flavours.
Speaking of unconventional takes on the diversity of Indian cuisine, Singaporean gastronomists might already know that the original iconoclast of this movement, Gaggan Anand, is running a pop-up restaurant at Mandala Club, which was just extended till Mar 31, 2022.
The outspoken chef recently revealed that the menu for the pop-up will be an entirely new one, featuring dishes that he and his team have created over the past seven months. It includes his take on the Squid Game dalgona candy game that will somehow be connected to his Lick It Up dish.
More intriguingly, he let on that many of these new dishes are what he had dreamt up over the years but never had the opportunity to create due to a busy schedule – until now. Might Anand be further redefining the boundaries of progressive Indian cuisine right here in Singapore?
There is only one way to find out – and that is to taste it for yourself.