These restaurants in Singapore are serving Indian food like you've never had before
Make way for a new breed of Indian restaurants where even the butter chicken is not what you think.
It was the happy recipient of two stars at this year's Michelin Guide Singapore awards, so it is no surprise that modern Indian restaurant Thevar has become the new hotspot for star-chasing foodies. Several streets down, grill restaurant Revolver has also attracted a firm following in the year since it opened its doors last September. Although it doesn't explicitly brand itself an Indian restaurant, there is no denying Revolver's South Asian roots in dishes like Kurobuta pork belly vindaloo and stuffed Kashmiri morels with mace veloute.
Later this month, Revolver's sister izakaya Barood will debut on the second floor of the same shophouse. Described as "a captivating modern izakaya inspired by the rich Moorish influences of 1960s Paris", Barood's menu of bar bites will feature dishes like Bombay uni toast, prawn Koliwada tempura, and goat biryani arancini. Its cocktail list proffers libations made with the likes of halwa and curry leaf vermouth. So far, so modern Indian.
No doubt, these restaurants are redefining Singapore's Indian dining scene. No longer are we limited to opulent dining rooms serving time-honoured specialities of the country's vast regions or to humble food stalls ladling curries and tandoori items over rice and roti. This new variety of establishments extend creative and nuanced takes on Indian cuisine, along with a coercive list of strong cocktails to attract a new wave of diners.
OWNING THEIR IDENTITY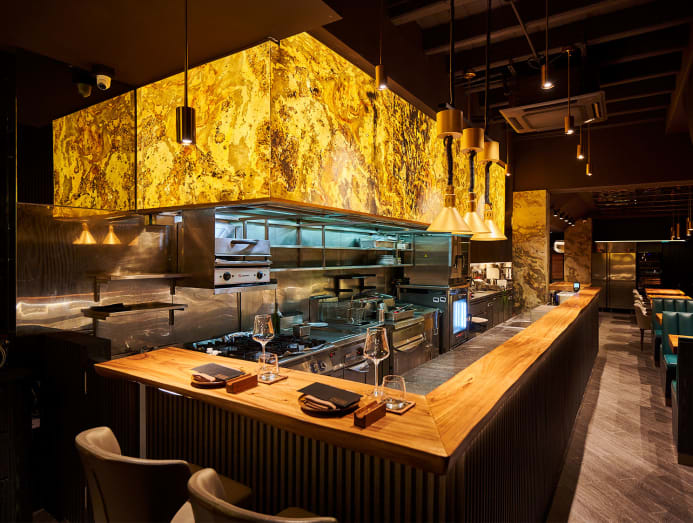 Set in a shophouse along Keong Siak Road, Thevar draws inspiration from the food of chef Mano Thevar's upbringing in Penang, his travels throughout India, and his years training under feted French chef Guy Savoy. All this comes together in compelling tasting menus that combine the likes of Hokkaido scallops with sothi (a Sri Lankan yellow curry), crispy pork with sambal aioli, and Irish oysters with rassam (a sour-spicy soup) granita. When Thevar does serve stalwarts like biryani, you can be sure they are smartly elevated.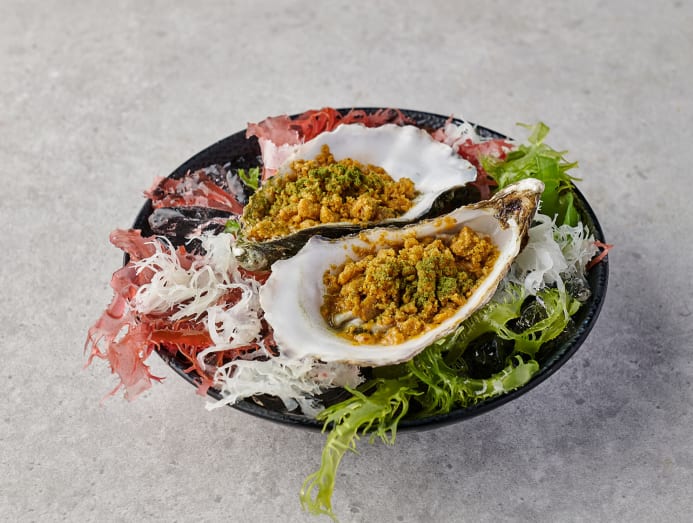 To wit: His crab biryani comprises layers of fluffy basmati rice and crab curry flavoured with lemongrass, ginger flower and laksa leaves — not traditionally Indian aromatics, but certainly reflective of the Southeast Asian flavours he grew up with. The food Thevar serves isn't so much about showcasing Indian food, but about reinterpreting it in his own personal way. "Indian food is vastly different, not just from region to region in India itself, but in every country where there is an Indian diaspora. The food I serve at Thevar is just a distillation of my personal experiences and preferences," he explained.
For the people behind Revolver, establishing the grill restaurant was about changing perceptions of what Indian food can be. "We have seen every major cuisine recognised and evolve with chefs breaking through to gain respect and adulation. Yet Indian cuisine, despite its rich history, heritage and diversity, remains largely cemented in curry houses, biryani and naan," said Revolver's executive chef Saurabh Udinia.
"Revolver is an attempt to break the mould by defying every bias we have felt as regards to an Indian-inspired restaurant. Open kitchen, fire cooking techniques, respect for the ingredients and their provenance… with Indian sensibilities, but presented in a way that customers can relate… Revolver's goal is to do for Indian cuisine what Nobu did for Nikkei and Cosme for Mexican: Break the stereotype and create a memorable experience that you will want to relive over and over again."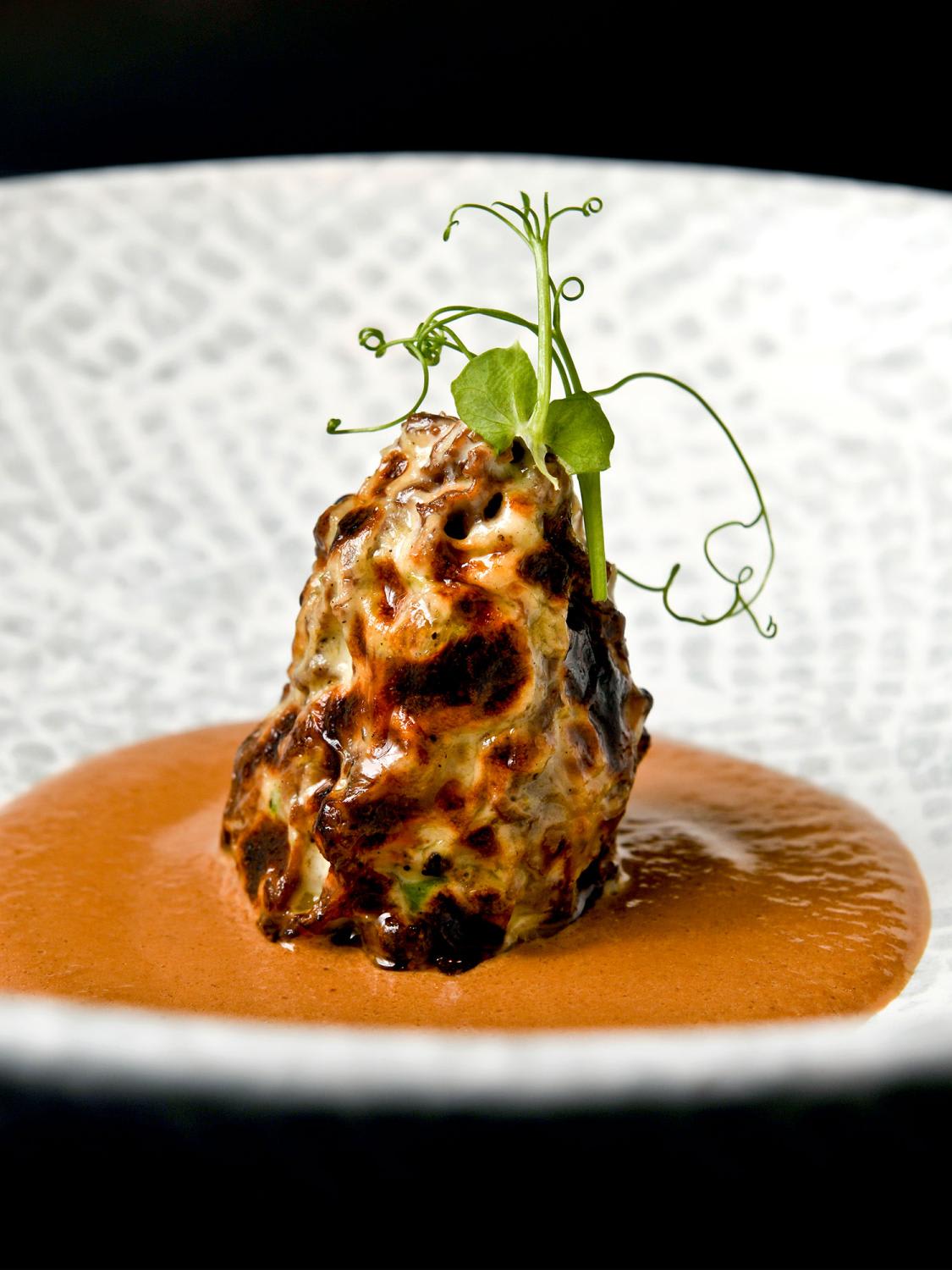 MODERNITY IN AUTHENTICITY
Even as these purveyors present progressive ways with Indian food, yet another restaurant is changing perceptions by going in the opposite direction and delving deep into India's culinary history. Famed for over a decade for its elegantly wrought North Indian classics, stalwart restaurant Yantra reopened last August following a beguiling transformation.
In its new guise, Yantra boasts five gorgeous dining rooms inspired by India's vibrant landscapes and a menu curated by culinary historian Pritha Sen. The repertoire spans recipes once cooked exclusively in royal kitchens and from the humble rural kitchens of grandmothers past. "Many of these dishes are on the brink of disappearing," said Sen.
If you think you know butter chicken, think again. While the world's favourite Indian dish remains on Yantra's menu, it is served, according to Sen, the original way. That is, sans cream. Hence, its familiar flavours sit lighter in the belly, allowing more stomach space for the seemingly endless procession of food that comes as part of the S$150 Experience menu. Among the fascinating parade are offerings like nimona, a stew of curried peas crowned with goyna bori, intricately piped lentil dumplings traditionally made by widows who must eschew donning jewellery. "They made bori to remind them of the jewellery they missed wearing," explained Sen. There is also a surprisingly light ema datshi or Tibetan-style cheese and chilli soup traditionally made with yak milk and cheese.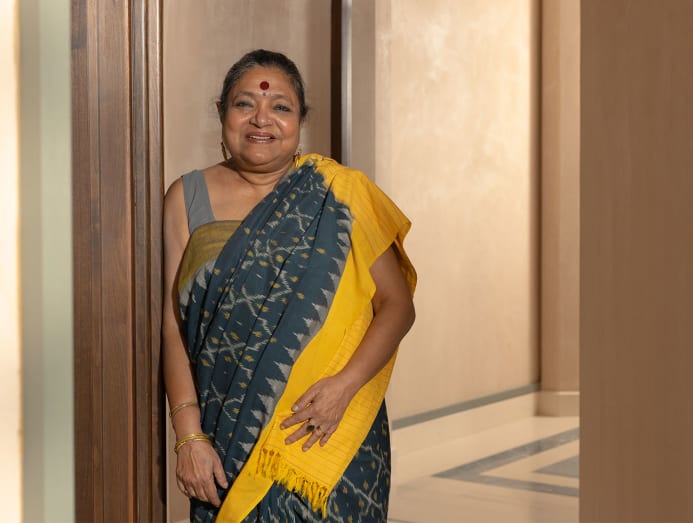 These nourishing, rustic gems are just a few of many offerings that look set to propel Yantra into restaurant award territory. With any luck, these restaurants and more to come will enrich our already abundant experiences with Indian cuisine in Singapore.