Bali, Korea, Japan: How to turn your home into your favourite holiday destination
The next best thing to an overseas vacation? Incorporating design elements of your favourite getaway in your home. Four experts share tips on how to pull it off.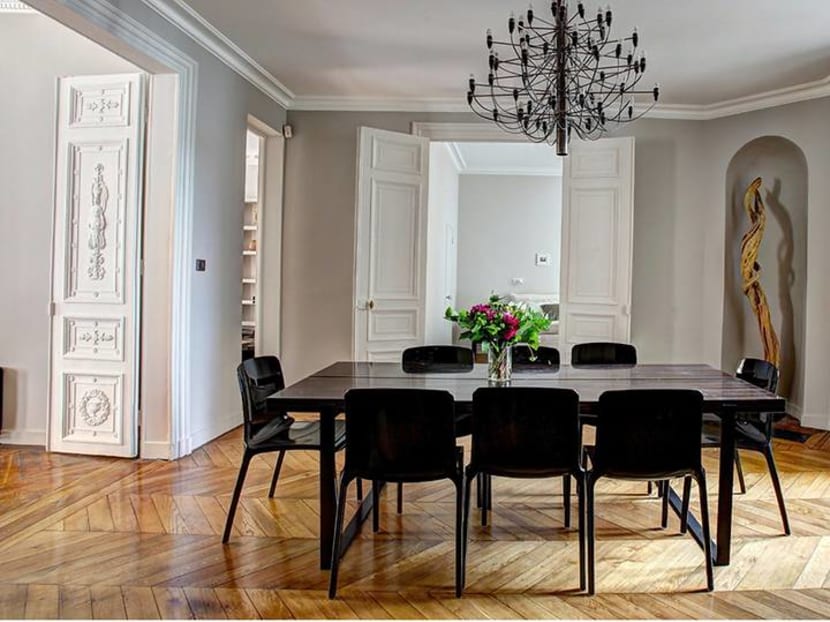 Travelling for leisure is one of the joys of many Singaporeans' lives. But since you can't transport yourself to a different place, why not transform your home so that you feel like you are in a different destination? Think Bali, Korea or Japan.
If you are the sort who likes to collect souvenirs during your travels, it is time to take them out of storage. Curate the way they are displayed, such as by using Japanese kimono fabric as a draping on your chairs like what Olga Iserlis, founder of Adagio Events, does to evoke the feeling of being in the Land of the Rising Sun.
Or trawl antique or furnishing stores to pick out unique items that will complement your chosen destination's aesthetic, such as carved wooden screens for Bangkok vibes or gilded mirrors like what you might find in a Parisian apartment.
Plus, with the festive season drawing close, you can even treat your friends to a "vacation" by having an intimate dinner party at your home. Iserlis; Lelian Chew, founder of The Floral Atelier and The Wedding Atelier; Alex Tan, founder and creative director of luxury home decor store Strange and Deranged; and Jeremy Nguee, business director of Preparazzi, share their tips on how to turn your home into your favourite holiday destination.
BALI: TROPICAL RESORT
Decorate: You could live in a chic Balinese resort with the liberal use of themed decorative elements such as hand carved wooden bowls, woven rugs, ikat or batik cushion covers. Wood stumps that double up as side tables or natural-cut wooden table tops are good additions as well.
"To create a distinct Balinese look, use unique collectibles such as carved wooden artwork on your wall or tabletop accessories like a nautilus sculpture," said Alex Tan.
Florals: It goes without saying this is the ideal decor scheme to bring the lush tropics indoors with the liberal use of tropical florals and botanicals.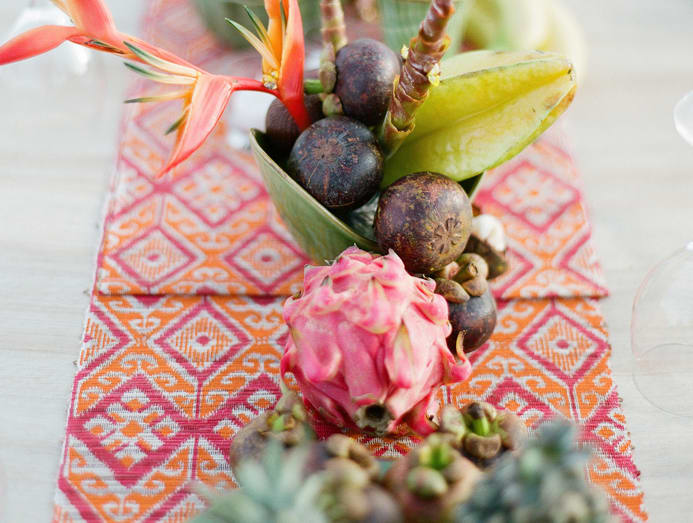 "Ginger flowers, tuberose or phalaenopsis are available all year round or add a touch of green with large verdant monstera leaves displayed in a clear glass vase," said Chew. You can bring further focus to your floral arrangements by displaying them in decorative items like handmade woven rattan baskets or on top of a batik throw.
Entertain: Create a Balinese-themed "pop-up" on your dining or coffee table with exotic fruits and florals for a talking point, suggested Iserlis. For your table setting, look out for details such as cutlery with bamboo or turquoise handles and pastel-toned ceramics.
The latest Tropicana tableware range by Ong Shunmugam features playful tropical fruit shaped serving plates and pastel plates shaped like lily pads and lotus leaves which are made in Bali. How's that for turning every meal into a Balinese feast?
BANGKOK: CONTEMPORARY YET TRADITIONAL
Decorate: "Adorn a freestanding cabinet with Thai or Thai-inspired artefacts such as panel screens depicting the country's culture, offering vessels or a decorative candle with an elephant motif to give the association of being in Bangkok," said Tan.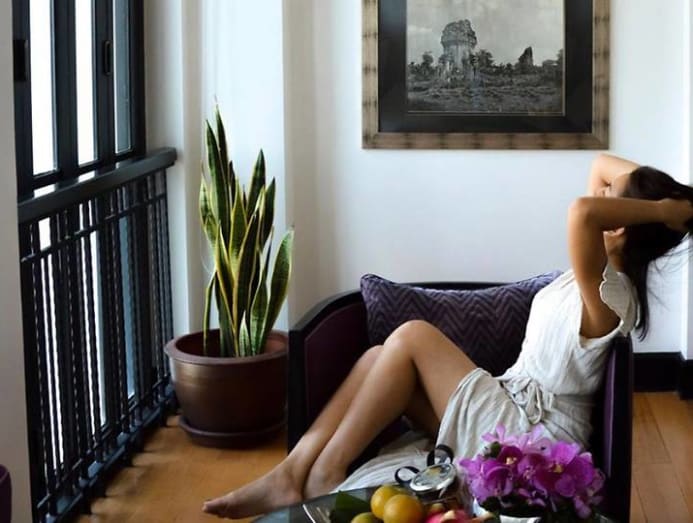 It also helps to add at least one statement piece to your home to give the space a focal point. Iserlis said, "It could be a wall hanging of antique Thai artwork, a bronze, or even an interesting water feature."
Florals: Make your home look like this vibrant city with jewel-toned flowers. Think emerald greens, dreamy purples or royal blues and a touch of gold, said Chew.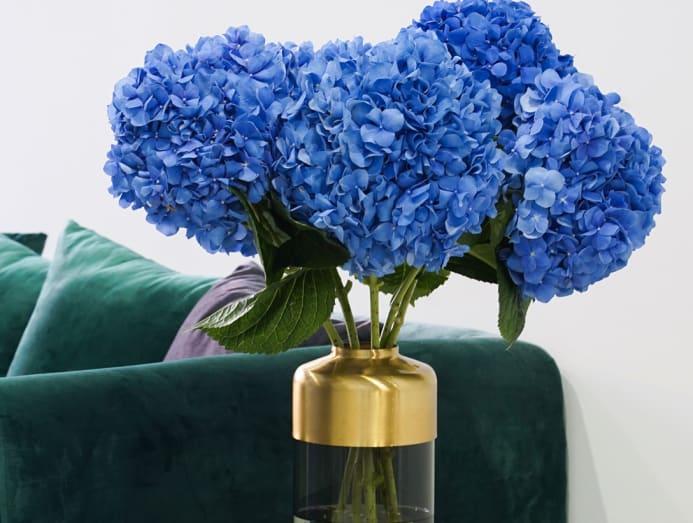 "Fuchsia-coloured blooms like hydrangeas or yellow calla lilies paired with a gold vase adds interest to the room. Not forgetting Thailand's age-old tradition in wood carving – enhance the space with wooden tableware or trays to complete the look," she said.
Eat: Make your Thai meal something extra special by working with Nguee's gourmet catering company Preparazzi to conceptualise a Thai-inspired meal with a creative twist, which the company is known for.
JAPAN: MODERN AND MINIMALIST
Decorate: Create a Zen mood in your home with neutral and white tones for your walls and furnishings to create a bright look and feel. For a wellness element, install a water feature to create a Zen garden.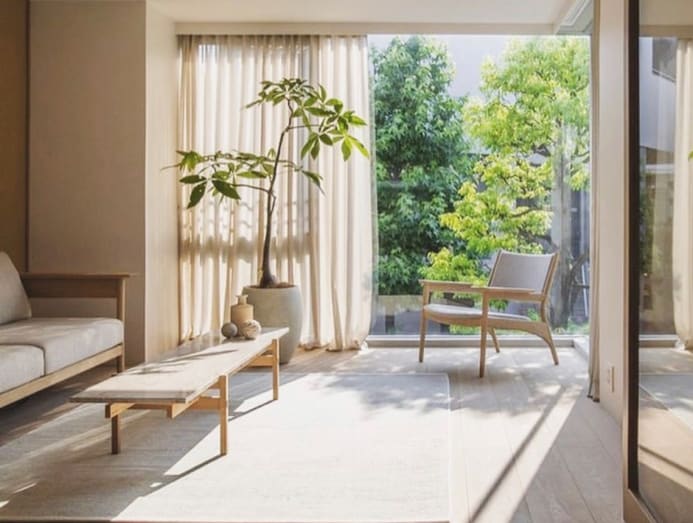 Chew said, "With Japanese aesthetics focusing on clean design lines, add a few branches of willows in a ceramic vase to create an organic look. You can also introduce elements of wood or bamboo through decor items like lanterns or trinket boxes to achieve this style."
Entertain: If you have collected interesting kimonos, obi belts or Japanese fabrics from your past travels to Japan, this is a good time to take them out of storage. Use them to add a splash of colour to your space by framing or hanging your favourite piece on a wall.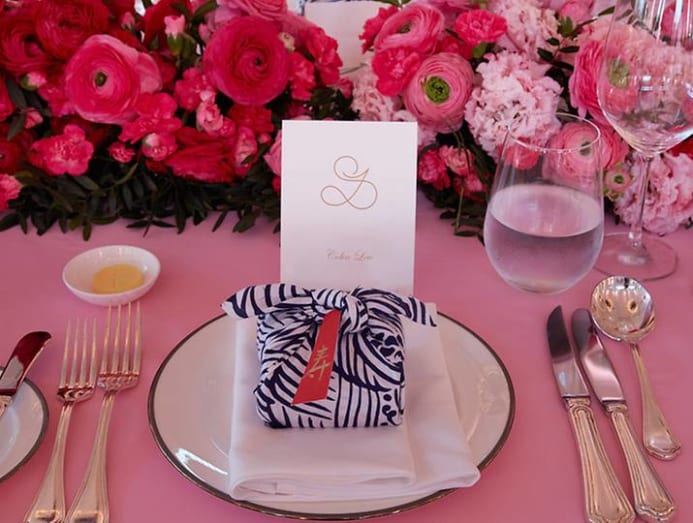 Obi sashes can also be used to dress up a table. Iserlis said, "I suggest using an obi sash as a table runner on a minimalist-looking dining table, as a covering for your console, piano or bench or draping one over a plain armchair. If you have several, drape a different one on each dining chair to create a talking point for your guests."
Eat: Take a leaf from Nguee, who whips up this wholesome soybean milk and miso pork soup he discovered at his and his wife's favourite breakfast joint, Kishin Kishin in Kyoto.
To cook this, make a light dashi stock base flavoured with miso and unsweetened soy bean milk. Add sliced shabu shabu kurobuta pork together with vegetables such as napa cabbage, carrots, mushrooms and chrysanthemum leaves. Serve with a bowl of Shining Princess rice and a soft poached farm egg with a few sea salt flakes from Noto.
He advised, "For a full culinary immersion, I'd buy everything from Meidi-ya or Don Don Donki. Don't be tempted to add other dishes like sashimi or a grilled piece of fish. It's important that the meal is as straightforward and as simple as possible so you can really enjoy the ingredients."
KOREA: PRACTICAL MODERN
Decorate: A Korean home is very practical, light-filled and marries simplicity with functionality with the interior spaces finished in natural tones, said Tan.
Juxtapose rough and smooth textures such as by using a solid slab of roughly-hewn granite as a coffee table. Ornamental elements such as paper lampshades and ceramic vases will add to the overall cool Hongdae vibe.
Entertain: Norigae, or Korean lucky tassels, have a special significance in Korean culture and can be used to decorate a centrepiece. "At the dinner table, tassels can be used as a personalised place card, napkin holder or even as a small gift for your guests," said Iserlis.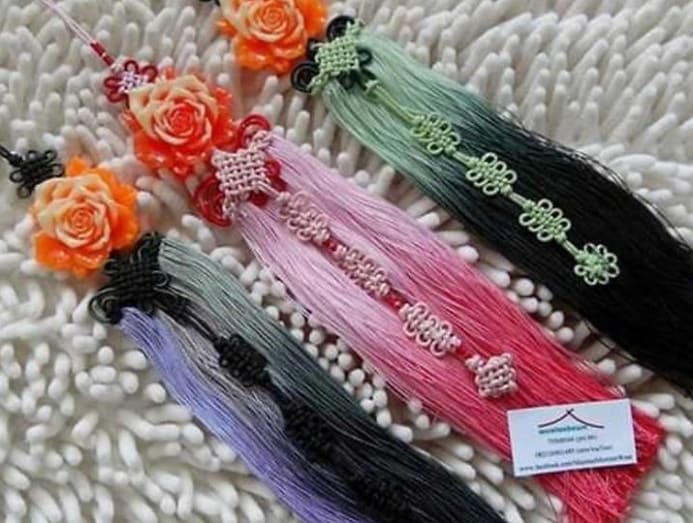 Eat: Order in a feast of Korean fried chicken or whip up your own version of steak ram-don, the premium steak and instant noodle dish popularised by the Academy Award-winning film Parasite.
Or to feel the sense of satisfaction you get after raiding a supermarket in another country, head to Culina to stock up on the freshest, sweetest Korean fruit such as musk melons and muscat shine grapes directly imported from South Korea.
PARIS: VINTAGE AND ECLECTIC
Decorate: Eclectic accents such as a mirror with a gilded frame or a chandelier are what characterises a Parisian home – and are elements you can add to your living room fairly easily.
"Don't forget candles, candles and more candles which are almost burned or half-burnt so that your home looks 'lived in'. Stack coffee books of many varieties – include some French art and culture such as books on Cubism, an art movement the French are very proud of starting – on your coffee table. This chic detail is also a bit of a silent introduction to your interests," said Iserlis.
Florals: Fill your home with fresh-cut blooms as if you bought them by the bunch from the flower market down the street. "Accentuate the space with simple monochromatic florals consisting of a single variety of either white roses, hydrangeas or even peonies for that sophisticated je ne sais quoi," said Chew.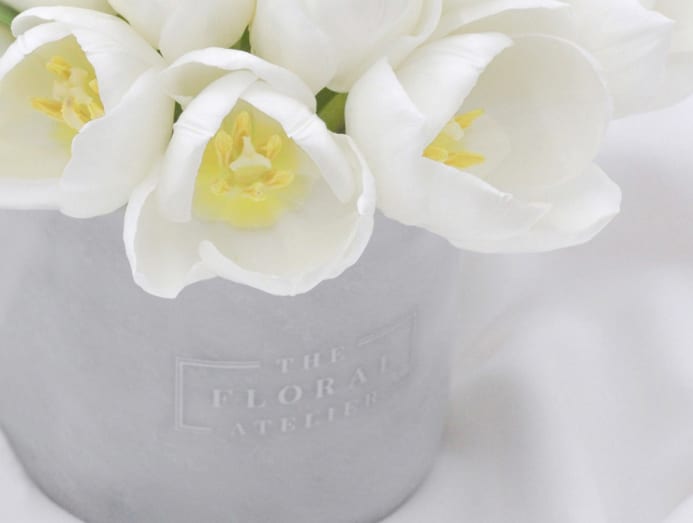 Eat: Take yourself on a "flight" to Paris with Singapore Airlines' SIA@Home meal by Georges Blanc, a three-Michelin-starred French chef. The First Class meal, which starts with caviar (best paired with champagne) includes brasserie classics such as poached lobster and seafood consomme while the Business Class menu includes seared beef fillet in Bordelaise sauce.