Is culinary cultural appropriation a thing in multi-ethnic Singapore?
Our culinary classics are a rojak unto themselves. So when does inspiration turn into appropriation?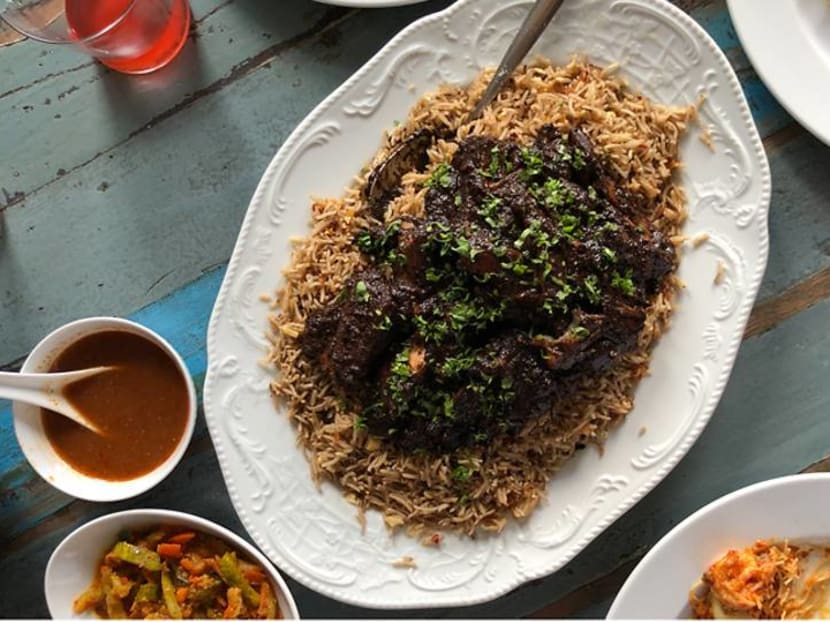 In multi-ethnic Singapore, culinary cultural appropriation can be a complex subject. A nation forged from multiple diasporas, Singapore is, as the old trope goes, "a melting pot" that has birthed a unique national culture far richer than the sum of its parts.
We mix Maggi with mala, fish heads with curry, and stuff rice dumplings with chicken rendang (yes, really), all in the name of our obsessive gastro-culture. So it can be hard to see the line between culinary cultural appropriation and evolution. Or is there a line at all?
Back in the 18th and 19th centuries, as Singapore blossomed into a hub of entrepot trade, our ancestors were too busy building a life to concern themselves with what they should wear, cook or eat in order to express and safeguard their cultural identities as Indians, Malays, Chinese or Eurasians. They just were who they were.
Some became Peranakans (or Straits-born) by virtue of whom they married and the period during which they were born. This cultural group, especially, assimilated in the most maximalist of ways. They adopted and gilded the kebayas of the Southeast Asian islands, borrowed from the flavours of their neighbours' cuisines, and learnt to speak the English of the colonial masters. From these influences they designed a colourful, multi-faceted culture that is today proudly celebrated as all that is appealing about Singapore as a destination.
"We mix Maggi with mala, fish heads with curry, and stuff rice dumplings with chicken rendang (yes, really), all in the name of our obsessive gastro-culture."
DOES THAT NOT MAKE PERANAKANS THE ORIGINAL CULTURAL APPROPRIATORS OF THE COUNTRY?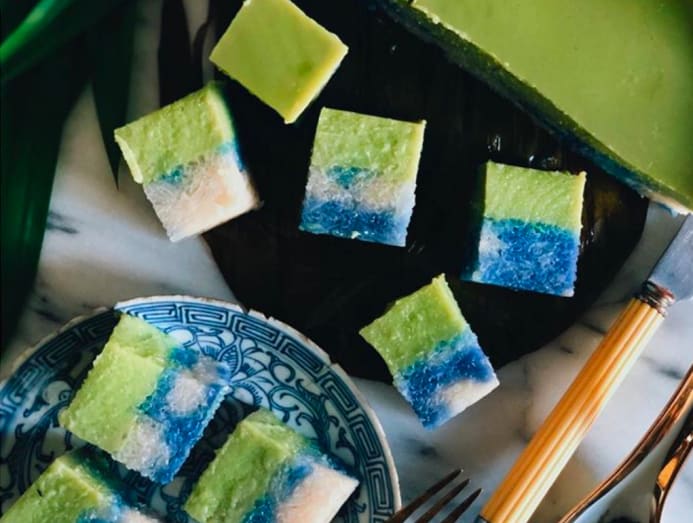 To agree with that would be to say that everyone else was complicit in stealing from each other's culinary cannons. Cuisines are born of nostalgia, necessity and innovation; a need to recreate family flavours in a new land and an urge to bring a taste of faraway lands to our own homes. They are a product of our experiences and memories, a living, breathing expression of our expansive identities.   
The early Chinese and Malays didn't grow up on laksa or otak-otak or many of the other dishes distinct to Singaporean culture today. These foods are the result of migration, cultural crossovers, friendships and innovation. Singapore's cuisines were literally built on those pillars.
Sensitivities arise, however, when one culture's traditions are side-lined or substituted for another's in the name of a national narrative. Kueh, for instance, is as much a Malay culinary tradition as it is a Peranakan or Chinese one.
Yet kueh is largely showcased as a Peranakan custom. "Take kueh salat or ondeh-ondeh," said Azimin Saini, founder of Tempeh Culture. "The Malays have been making it for years, but in the last couple of years, they have become synonymous with Peranakan desserts. Why is that, when so many other cultures make ondeh-ondeh, even if it is called by a different name?"
PUT YOUR STAMP, NOT YOUR LABEL, ON IT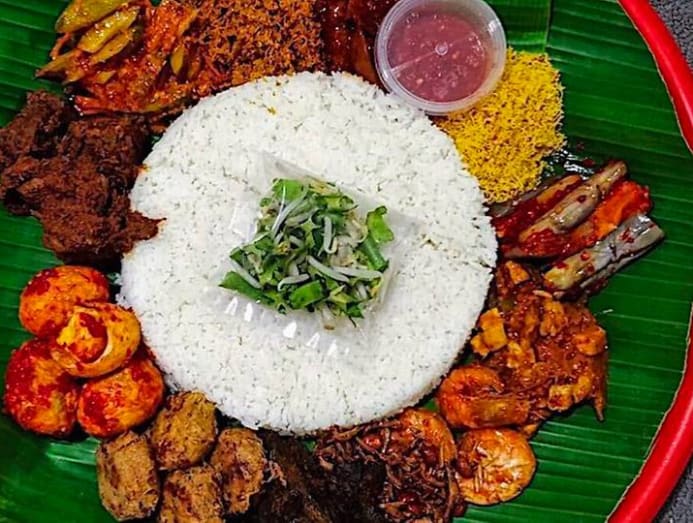 This simmering distaste for the overlooking of Malay culinary culture for the more colourful mixed bag of the Peranakans' came to a head earlier this month when Violet Oon Singapore began marketing a Nyonya Nasi Ambeng Family Tray.
Nasi ambeng is a traditional Javanese dish served at important occasions like weddings and Ramadan, and eaten after religious celebrations. It is a lavish, communal platter of steamed rice and dishes like chicken curry, sambal goreng (spicy fried tempeh and long beans), beef rendang, urap (a vegetable and coconut dish) and lots more.
"Nasi ambeng is time-consuming and labour-intensive, which is why it is hardly available outside of homes. It is a culture we, the Javanese diaspora, continue to preserve. To suddenly see it labelled as Nyonya really hit a raw nerve among the Malay community," explained Azimin.
Violet Oon Singapore later apologised for having "insensitively used the name of a symbolic dish for a Nyonya interpretation that failed to articulate or acknowledge the rich significance and origins of Nasi Ambeng which originated from Java, Indonesia".
In Saini's view, there is a firmly drawn line between assimilation and appropriation.
"I think we need to be conscious of whether you are erasing someone's culture when you create or label a dish," he stressed. "When you create pork belly buah keluak biryani, for example, you're not taking away anything from anyone; you're just creating something new. But if we leave the labels such as Nyonya Nasi Ambeng as they appear, then you'll eventually have a generation of people who think nasi ambeng or kueh salat are solely Peranakan dishes."
"I think we need to be conscious of whether you are erasing someone's culture when you create or label a dish."
R.E.S.P.E.C.T
What lies between cultural assimilation and appropriation, then, is sensitivity. Cultural appropriation is widely defined as when a dominant culture adopts the cultural customs of a non-dominant culture without understanding or respecting the original culture and context, and then profiting from it. Does that mean you can't make bak chor mee because you're not Chinese? No, of course not. Just ask the guys from Li Na Fishball Noodle.
"Does that mean you can't make bak chor mee because you're not Chinese? No, of course not."
In numerous restaurants, chefs have created cuisines that are a celebration of various cultures. In Singapore, many fine-dining restaurants lean on the refinement of European and Japanese influences to create pricey tasting menus that diners are more than willing to fork out for.
In mixed-race homes, too, new cuisines are being created every day. One couple of Indian and Mexican descents recently told me that they had created their own sub-cuisine they've dubbed "Indimex", just by cooking together in their home kitchen.
Ultimately, food – especially in Singapore – is a binding force. It brings us together in a way that no Racial Harmony Day activity ever could.
We may all live our own cultural traditions, but we also constantly make new familial ones unique to our kith and kin. My grandmother made buah keluak like any other Peranakan matriarch, except she insisted that that buah keluak should only be made with pork, never chicken (yes, I can hear the other bibiks scoffing).
My mother carried on this tradition and served you char kway (never "yu tiao" because Mandarin was barely spoken back in their day), on the side. This manner of serving the dish is probably traditional to no one else but us.
All this means is that as we evolve, travel, grow and are exposed to other cultures that we eventually come to cherish in our daily lives, our cultural barriers will continue to blur. Haven't we already come to embrace laksa pesto pasta or prata sausage rolls?
So let's eat what we enjoy, cook the food of other cultures and share them as widely as possible. The only pre-requisite for said enjoyment is respect. Respect for the dishes' provenance and for the people who cook them. And never, ever claim something that's not your own. Is this not a basic tenet to live by in all aspects of life?
"Let's eat what we enjoy, cook the food of other cultures and share them as widely as possible. The only pre-requisite for said enjoyment is respect."