Is there a right way to drink Scotch? Is mixing it with Coke or ginger ale a crime?
According to Andrew Jefford, author of Whisky Island: A Portrait of Islay and its Whiskies, it is not. Jefford also makes the point that neither grain whisky nor blended whisky is inferior to malt whisky; they're just different.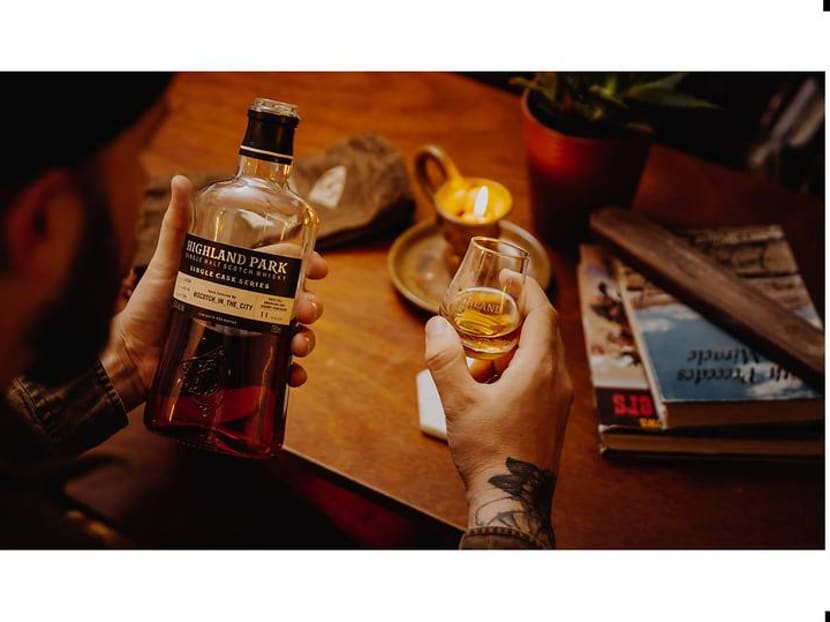 The whisky family is vast and unruly. It can't even decide how to spell its own name: whisky in Scotland, Japan and Canada; whiskey in Ireland and (mostly) in the US. Problems of definition bedevil international comparisons. For example, the product described as whisky by India's elephantine spirits industry is largely derived from molasses, so would traditionally be classed as rum; Japanese whisky, meanwhile, may contain spirit distilled in Scotland. The complexity of grain use and distilling methods in Canada and the US require patient study to decode.
Scotch, by contrast, is simple. Almost. It comes into being in Scotland, every drop. It must be oak-cask aged for at least three years in moody Scottish airs before bottling, and it cannot be bottled at less than 40 per cent ABV (alcohol by volume).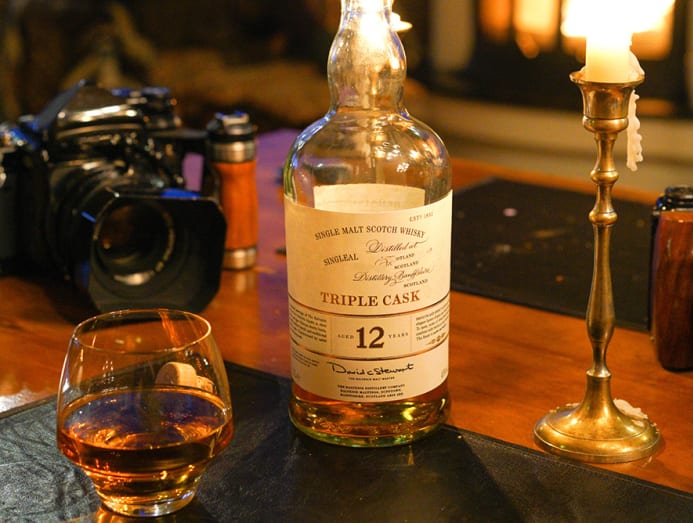 What, though, is whisky? It's distilled beer, just as brandy is distilled wine. If you buy a Scotch malt whisky, then that beer will have been brewed from malted barley alone, and double distilled sequentially in two pot stills. Most Scotch, though, is blended whisky, a mixture of malt whisky and grain whisky (which will be distilled from other cereals such as wheat in addition to barley, in continuously running column stills). More of this in a moment.
It's hard to underestimate the importance of Scotch whisky – the global whisky benchmark – both to Scotland and to the UK. In 2019, it accounted for 75 per cent of all Scottish food and drink exports, and 21 per cent of the UK's. Identity and nationality elide in a single word, without further qualification, making it hard to think about the drink without thinking about the wild, wet, lonely and often remote places in which it comes into being. Scotch is sodden with Scotland: Pipes, heather and curlew's call rendered liquid. How best to approach it?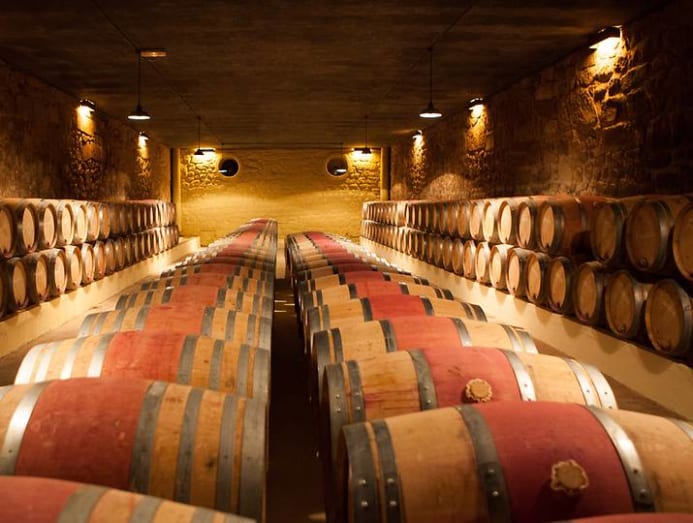 Unfussily. Not everyone enjoys the tongue burn consequent on sipping neat spirits at 40 per cent ABV – and it's not obligatory. Half-and-half with water is how whisky is often drunk in Scotland: The water jug sits on the bar and every dram-taker adds what they will.
Mixers like ginger ale or Coke mingle the taste of Scotch with flavours of alien origin, but it's not a crime. On the rocks is refreshing in warm weather and the ice rings musically in the glass. The first sip, though, is the strongest and the last the weakest; you might wish it the other way around. If you see the words Cask Strength on a label, water is essential: Cask strength can mean 55 per cent ABV or more. More anaesthetic than burn.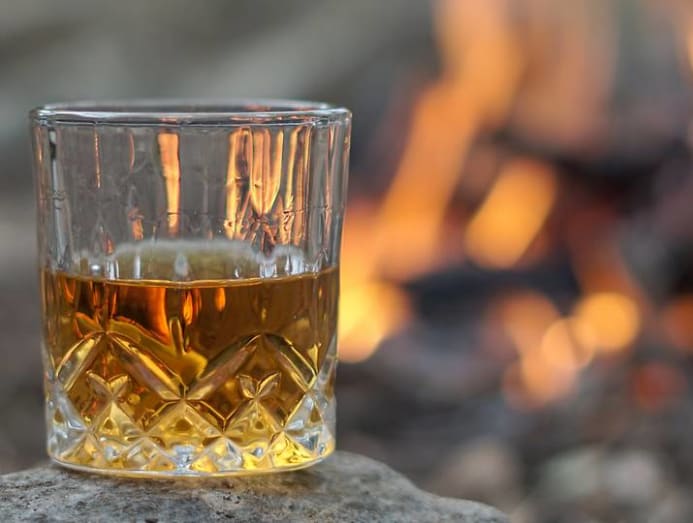 There's a tangle of misconceptions about grain, malt and blends. What is true is that, because of the cost of ingredients and the efficiency of its distilling process, grain whisky can be produced more cheaply than malt whisky and that it's distilled to a higher initial strength, and thus contains fewer impurities or "congeners". These are the distilled compounds that bring aroma and flavour to whisky. (Carry on distilling to ever higher strengths and you'll end up with vodka.) Neither grain whisky nor blended whisky, though, is inferior to malt whisky. They're different.
Malt whisky offers the most flavour, impact and personality, and the greatest Scotch malts are true pinnacles. So, though, are the greatest Scotch blends. As in humans, so in spirits: Force of personality alone isn't always attractive.
Some single malts are dull, others repellent: They have use in blends, where the blender may want to lay hands on something a little dry, austere or bitter to balance out fatter or sweeter elements, but they don't always merit bottling on their own.
If subtlety, nuance and the consumable tenderness we call "drinkability" are your ideals – as they generally are for those who treasure mature examples of the world's finest wines – then you may find these qualities more easily in Scotch blends than in Scotch malts. The two styles are unquestionably peers.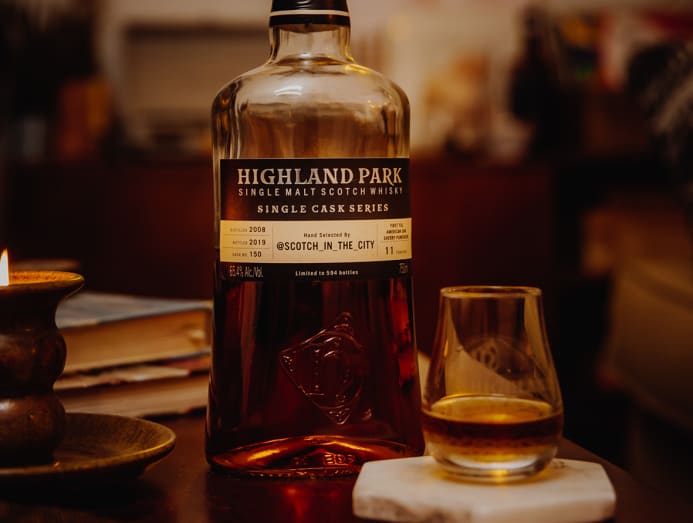 Few drink categories have seen the explosion of choice that has characterised Scotch of late. Why so many variants? Scotch is consummately marketed: Its devilishly inventive design, storytelling and spell-weaving is unrivalled by any other drink category, though gin is catching up fast. Sheer size of production helps. But there is another factor: The latitude allowed by its ageing requirements.
All of the flavours I have alluded to so far are derived from raw ingredients, from brewing and from distilling, but much (perhaps as much) of the personality of Scotch comes from its complex ageing processes. If, like the US's bourbon whiskey, all Scotch had to be aged in new charred white-oak casks, this diversity might not be possible.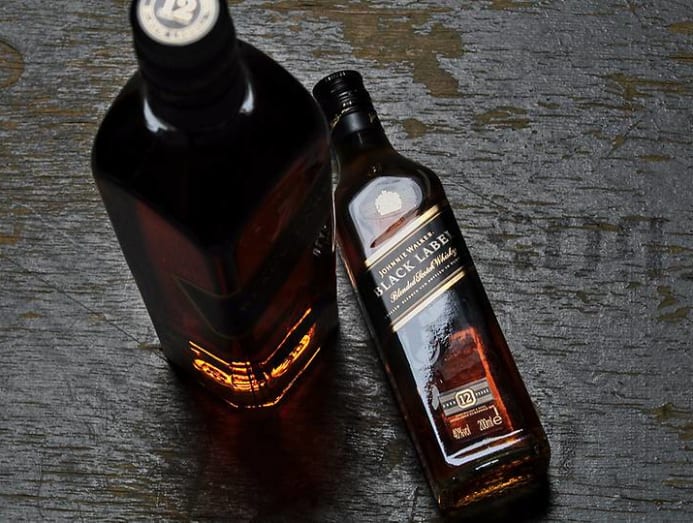 Aside from "three years in oak casks", no further legal stipulation is made of distillers. Almost all Scotch is consequently aged in a wide variety of second-hand casks of different sizes, shapes, ages and levels of impact, including numerous exotic "finishes" in casks that have formerly held beers, wines or other spirits, as well as traditional ex-bourbon and sherry casks. Subtle oxidation in those moody Caledonian airs counts for much too: Casks are generally not topped up during the ageing cycle.
The final element fuelling so much choice is an enthusiastic clientele: The multiple iterations of Scotch prove magnetic to the collecting psyche. The record prices achieved in recent years by rare old bottles (£825,000; S$1.5 million for a bottle of 60-Year-Old Macallan Valerio Adami 1926 in February 2020, for example) are shocking: In contrast to wine, no whisky improves once bottled. It is rarity above all that is eliciting these bids.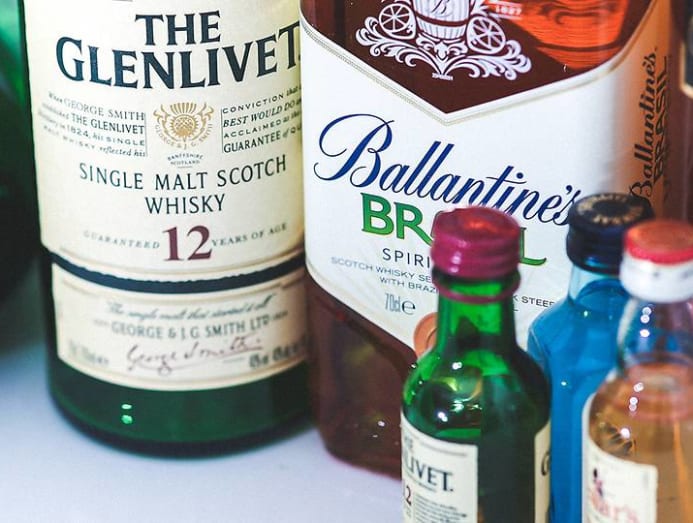 One pleasure of Scotch malts that blends cannot emulate are regional styles – though the term is a contentious one. In most cases, there is nothing intrinsically regional about barley sources, still shapes, distilling practices and oak-ageing regimes, which is where most of the flavour in a malt comes from; the influence of water, air and local craft traditions and practices is hard to quantify, and is likely to be muted.
That said, the malted barley for many Islay malts is traditionally peat-treated during drying, giving them an unmistakable smoky wildness: A genuinely prominent tone.
Lowland malts, for whatever reason, seem to have a gentleness to them; while Speyside malts, the most voluminous category, often have a brightness, a forthrightness and a pungency, though there are distinguished Speyside distilleries that do not fit this pattern today (like The Glenlivet, with its softness and creaminess).
Highland malts and malts from islands other than Islay are far-flung and individual, though often fine; the intricate malts of little Campbeltown's three distilleries also defy generalisation. The validity or otherwise of regional styles in Scotch malt does, though, make for a grand argument. Over a dram or two, of course.
Five great-value Scotch blends
Ballantine's Blended Scotch Whisky Aged 17 Years
Chivas Regal 18 Year Old
Johnnie Walker Black Label 12 Year Old
Johnnie Walker Gold Label Reserve
The Naked Grouse Blended Malt
Five great Scotch malts (multiple expressions)
Glenfiddich, Speyside
Highland Park, Orkney
Lagavulin, Islay
Macallan, Speyside
Springbank, Campbeltown
Andrew Jefford is the author of Whisky Island: A Portrait of Islay and its Whiskies
By Andrew Jefford © 2021 The Financial Times