Jaan by Kirk Westaway finally reopens after circuit breaker with new menu
It's been four months since the restaurant closed its doors – but the fine dining hotspot is now welcoming guests once again, with an all-new British summer menu to boot.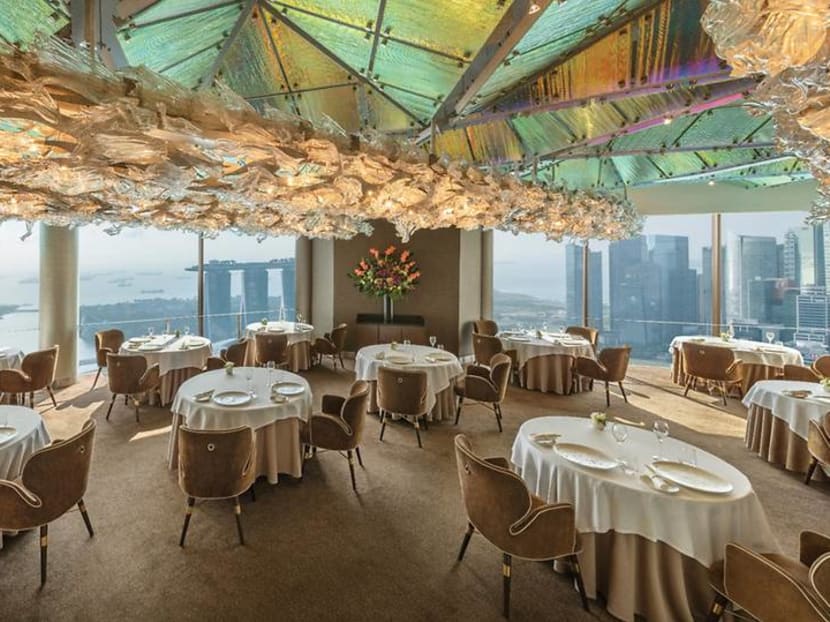 While most Singapore restaurants flocked to reopen after circuit breaker was lifted, one Michelin-starred restaurant Jaan by Kirk Westaway took a different route, choosing to remain closed. Instead, chef Kirk Westaway kept busy with a casual pop-up featuring British pub grub at cocktail bar Anti:dote.
With a little over a week left for the pop-up (it's currently running till Sep 13), Westaway is now ready to get back in the fine-dining scene, having reopened Jaan officially on Aug 19.
After taking some time off for creative introspection over the last few months, Westaway is presenting a new summer menu, promising a reinterpretation of British gastronomy.
In crafting the menu, Westaway tapped on his memories of summer back in the UK. "I look back on summer holidays in the English countryside with a distinct fondness," shared the chef. "This menu embodies that playful summer spirit, transforming humble vegetables with a refined and vibrant flair."
Kicking off the dining experience at Jaan is a series of British snacks. An elevated take on the quintessential British favourite, Fish and Chips is reimagined with a delicate tubular shell made from thinly sliced potatoes encasing a lightly salted Codfish brandade completed with sherry vinegar.

Taking the bold flavours of the iconic Bloody Mary cocktail, the Tomato Cloud is a spiced tomato meringue dusted with celery salt. The Devon Cheddar Cheese Buckwheat Pancake transports guests back to a place near chef's family home in Devon with an aged 24-month-old cheddar.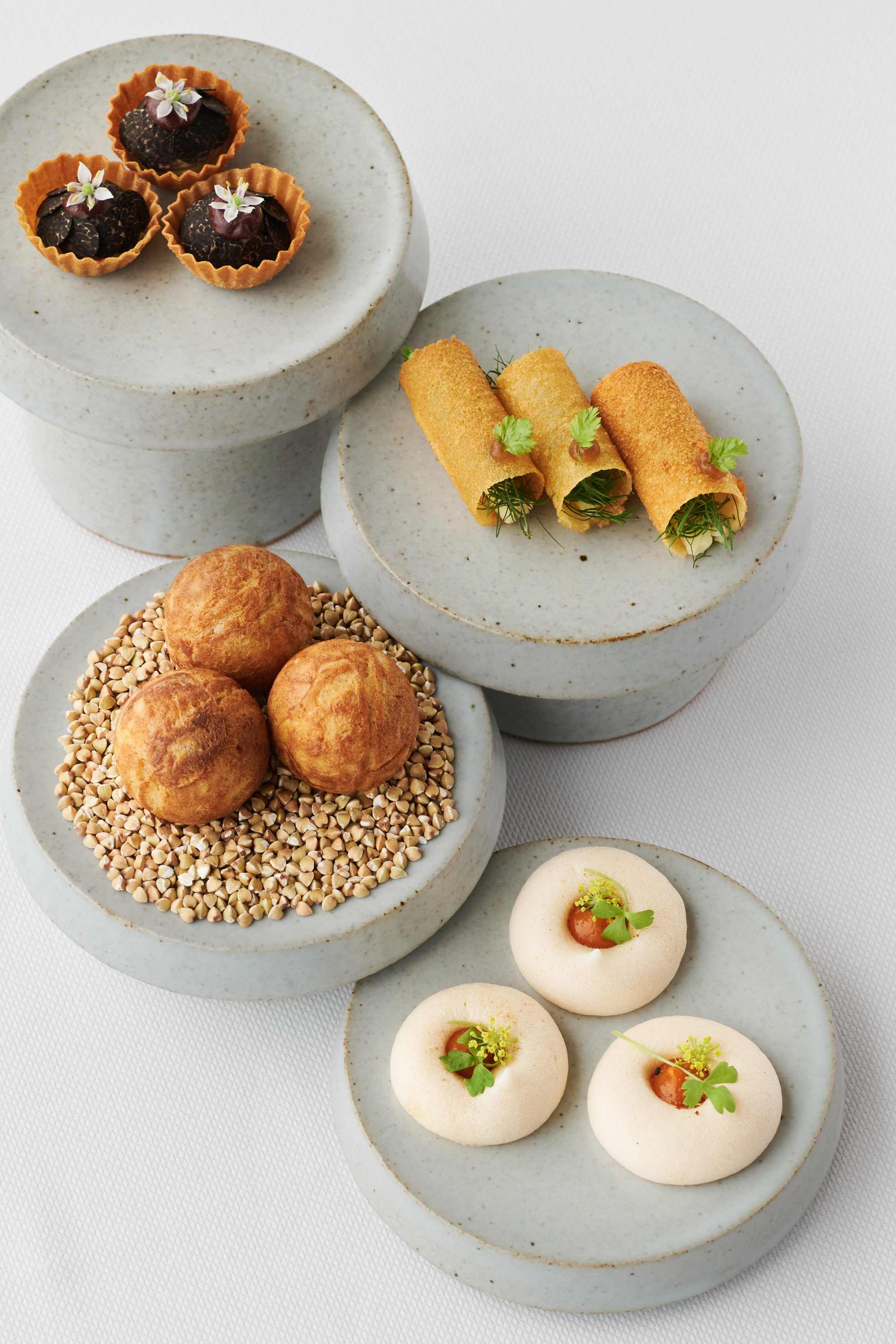 Next up, guests will be served the steaming hot Roast Leek and Potato Soup, a comforting soup served in bespoke crockery personally designed by Westaway himself.
For the first course, tuck into the Summer Vegetable Pie. A light and buttery pastry case carries an abundance of fresh summer vegetables sourced from Singapore's own Pocket Greens Urban Farm. Artichoke, fresh tomatoes, yellow beans and basil are paired with pickled shallots, black olive mayonnaise and then adorned with fresh flowers from a local farm in Singapore.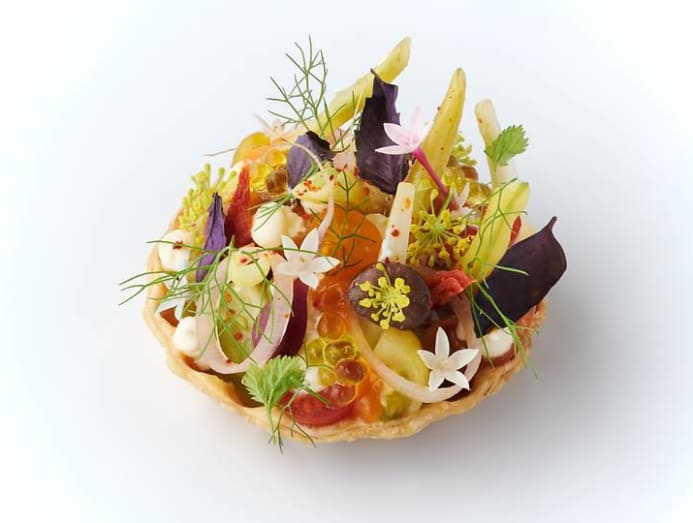 Two dishes exclusive to the lunch menu include the Poached Snapper and the Herb Crusted Lamb. For dinner, guests can delight in Roasted Langoustine with Violin Courgette, Dover Sole and Pan Seared Squab.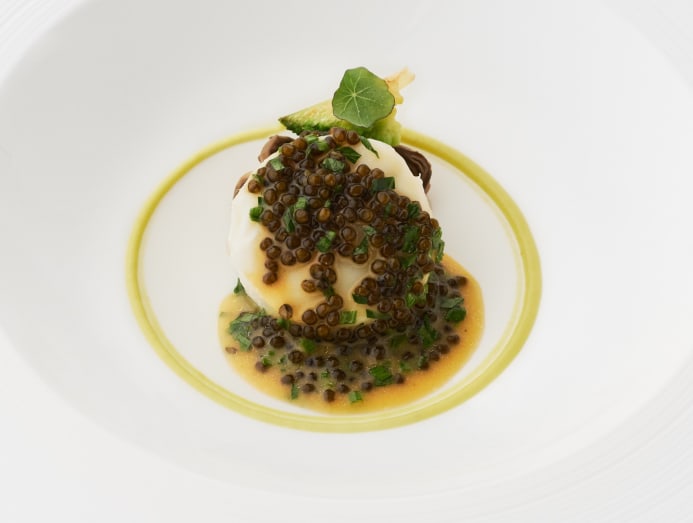 The Jaan experience ends on a sweet note with a range of nostalgic desserts. The British Strawberry is an elegant and refined take on the much-loved pairing of strawberries and cream. Other desserts on the menu include Jam Roly Poly, Caramel Almond, Cinnamon Chocolate Biscuit and Lemon Pie.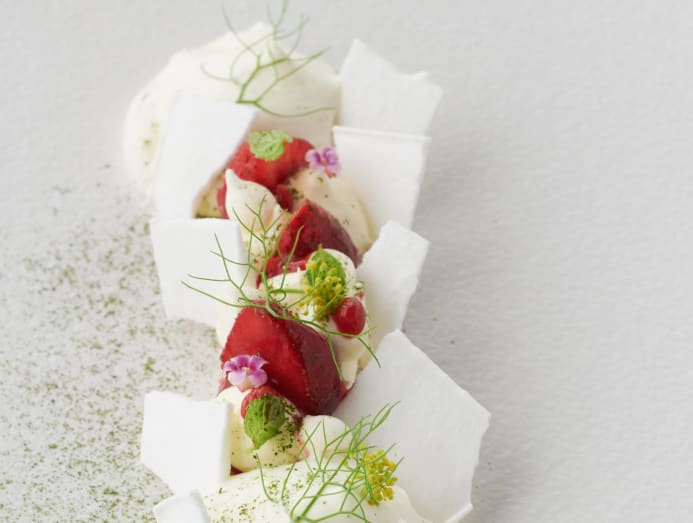 The extensive British Cheese selection at Jaan is not to be missed as well. Specially for summer, indulge in the Smoked Devonshire Cheddar and a 24-month Aged Cheddar from the award-winning Quickes Farm in Exeter. This small-batch farm is located fifteen minutes away from chef's home, with all milking and production done within a 200m radius.
There's also the creamy, white nutty-rind Baron Bigod cheese as well as Stilton, one of Westaway's favourite cheeses.
The Summer Menu is now available at Jaan by Kirk Westaway, with prices ranging from S$118++ for a four-course set lunch menu; S$158++ for a five-course set lunch menu; and S$288++ for an eight-course set dinner menu. Wine pairing options are also available