A serving of luxury Thai condo or immersive theatre to go with your main course
Multi-concept venues mixing retail, art and culture with dining options are gaining traction among increasingly discerning customers, observes Grace Ma.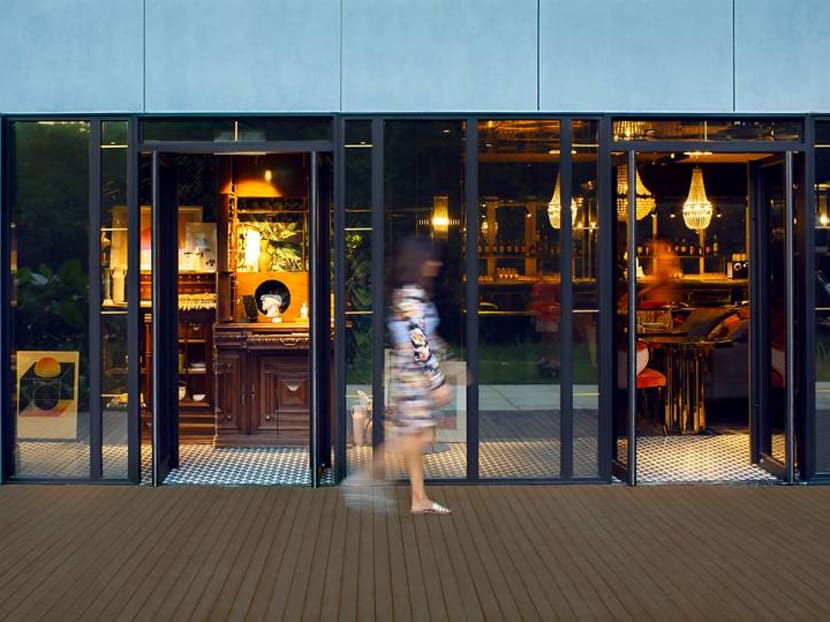 I looked about apprehensively at the strange faces around me. It was Valentine's Day at the Telok Ayer Arts Club, where the final installation of 11, an experiential performance piece by Dawn Ng, was about to take place. I was one of 22 participants that would be paired up to read out 11 different scripts while moving through 11 confessional booths, musical chair-style.
I had previously lunched at the space when it first opened last August and thought of it as another CBD diner, only differentiated by arts-related events. That night, the familiar feeling was turned on its head. The dining area had been transformed to accommodate the circular arrangement of the confessional booths, leaving only a holding area of several seats near the bar where everyone was milling about pre-event.
Even before taking on 11 different personas, I was already freaking out in my own introverted one.
My fears turned out unfounded. By the second script, my booth partner and I were giggling so much that we could barely finish our lines. By the end of the experience, everyone was discussing the experience with newfound friends over drinks and bar snacks.
A curious camaraderie had somehow sprouted out of the 90 minutes of us fleshing out fictional lives, and new perspectives were being bandied about between the comforting clink of glasses and bites of chilli crab mantou, spam chips and chicken wings with homemade smoked honey garlic sauce.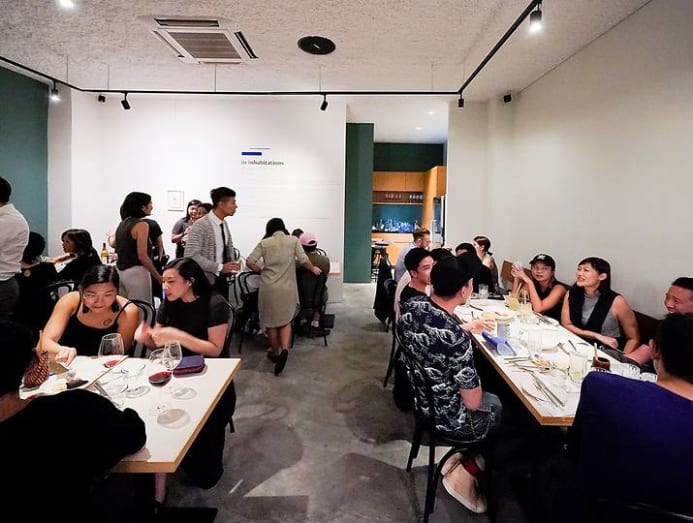 At the newly opened Siri House at Dempsey, a myriad retail temptations – a swanky condo sales gallery and quirky lifestyle accessories from street cred t-shirts to sculptural home decor items – already assault your senses before you lay eyes on the delicious modern Asian plates and bespoke cocktails at JAM.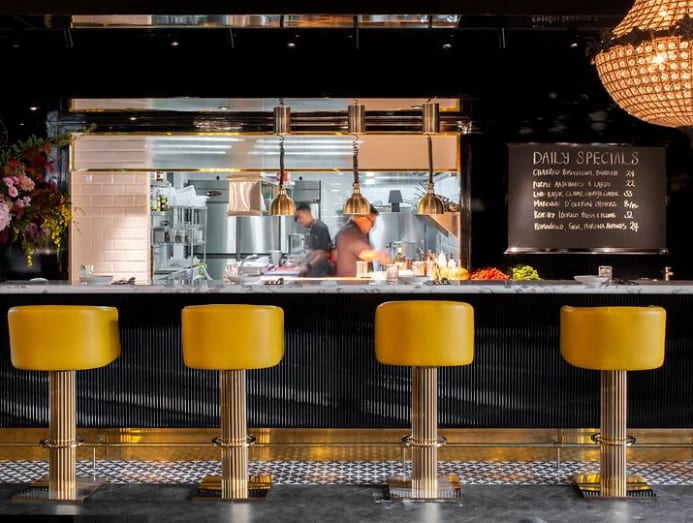 JAM is run by Park Bench Deli co-owner, Ming Tan, Jeremy Cheok (previously of New Ubin Seafood Garang Grill), and Sunday Punch's Mark Tay and Yap Hwee Jen. Need more food for thought? Pop into the art gallery, which currently houses Thai artist Gongkan's exhibition Another Dimension.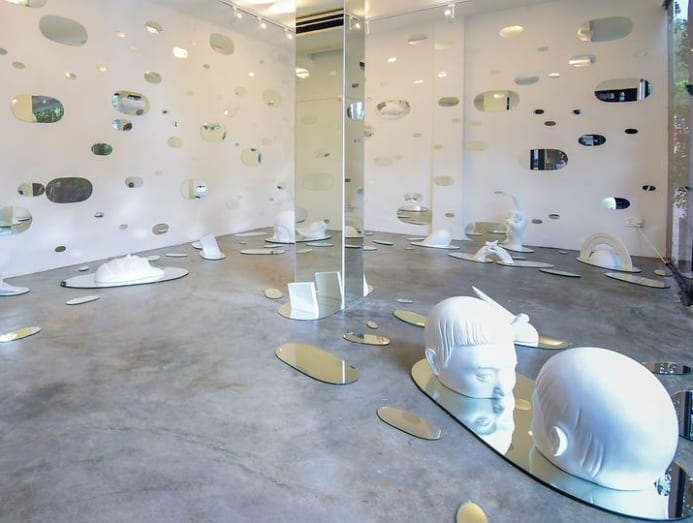 Multi-concept venues incorporating lifestyle, arts and food such as Siri House and Telok Ayer Arts Club have been opening in succession in Singapore for the last five years, reflecting a global retail-dining trend that seeks to attract a more discerning crowd.
Siri House is Thai luxury property developer Sansiri's maiden foray into the multi-concept lifestyle space in Singapore. Its second outlet will open this month on home ground in Bangkok.
Its chief global branding officer Mai Timblick says that Siri House represents the brand's philosophy to go beyond constructing buildings to shape and contribute to a lifestyle that bring together design, the arts, Thai culture and hospitality. Prior to its opening in Singapore, the brand had already been infusing lifestyle events such as a flea market festival and an exhibition showcase on Spanish contemporary artist Miquel Barcelo in its residential projects.
Timblick said, "Siri House represents this Sansiri manner of living, where good food, communities and culture all come together in one space. Food is always the best way to reach people."
Prior to TAAC, The Supermarket Company had opened multi-use restaurant space SPRMRKT with locations at STPI at Robertson Quay and Cluny Court.
"When SPRMRKT was first introduced in 2012, it was the group's first cultural-culinary concept and it made the arts less intimidating and more accessible by combining it with food and retail in a single, multifaceted experience," explained TAAC's arts manager Anmari Van Nieuwenhove.
"When SPRMRKT moved out of the McCallum Street premises into Cluny Court, and coupled with an observed growing appetite for more after-work options in the CBD, Telok Ayer Arts Club is our response to create a space that re-envisions the idea of the Singaporean community centre while meeting the desire for culture and nightlife not just for the CBD, but the F&B industry as a whole."
Unlisted Collection restaurateur and hotelier Loh Lik Peng believes that this multi-concept trend will persist and get even better, and cites the example of Cafe Kitsune, the coffee-design-fashion space by Parisian music and fashion label Maison Kitsune located in Seoul, Tokyo and Paris, as an attractive concept that draws sophisticated shoppers.
He added, "The retail scene is changing so rapidly that it's now all about multi-modal offerings. Retail is not compelling enough on its own. Food and drink, if done well, is convivial and social, and is a good way to draw a different crowd to your venue."