The bento set lunch at this Japanese restaurant is a lavish six-course affair
From now till March 14, Mikuni at Fairmont Singapore is celebrating Hina Matsuri, or doll festival, with a sumptuous bento set that's both a feast for the eyes and palate.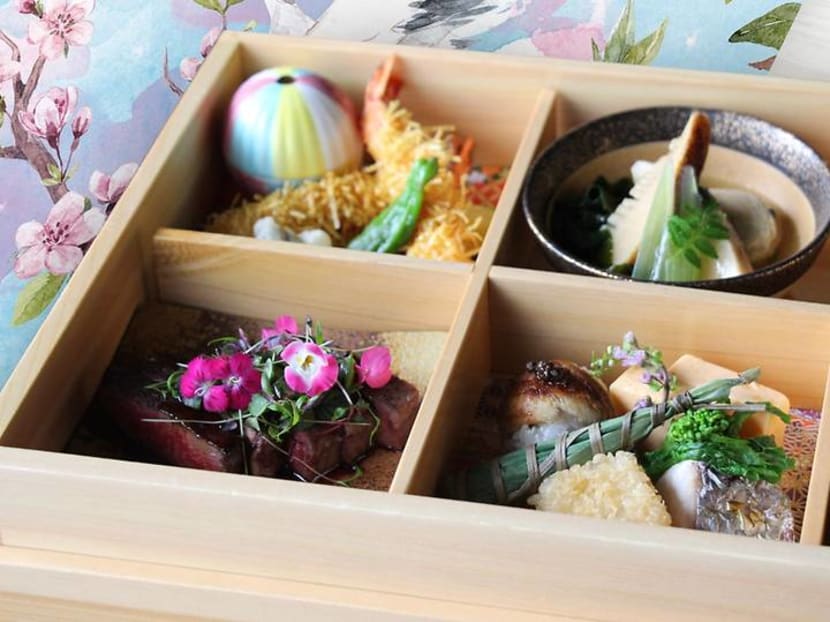 One of the many reasons that makes Japan an alluring travel destination is its variety of cultural festivals. There's the ever popular Sakura Matsuri spring festival – unfortunately cancelled this year because of the pandemic – where visitors gather in Japan's many scenic parks to celebrate the dawn of the cherry blossom season.
Lesser known, to most Singaporeans at least, is the Hina Matsuri, or doll festival, a day in which families celebrate their daughters and wish them good health and happiness. 
During Hina Matsuri, which takes place on March 3 every year, families display ceramic dolls in their homes, dressed in ornate robes of the ancient imperial court. Food also plays an important role. Typically, families prepare a spread of seasonal delicacies that can be artfully arranged to evoke feminine beauty.
If you find this concept intriguing, you don't even have to leave Singapore to partake in the festivities. Fine-dining Japanese restaurant Mikuni, located in Fairmont Singapore, is celebrating Hina Matsuri with a bento lunch set menu (S$138++ per person) available from now till March 14. The dishes are crafted with women in mind, served in a wooden lacquered box.
With a total of six courses, Mikuni's bento set lunch is a lavish affair conceptualised by Chef Keisuke Uno.
At a recent tasting, the meal began with Japanese Oyster from Mie Prefecture, topped with umami-packed dashi foam. This particular oyster however, was unavailable at the tasting, and was instead replaced by an Irish oyster. We weren't too disappointed, however, as the oyster tasted just as fresh and creamy.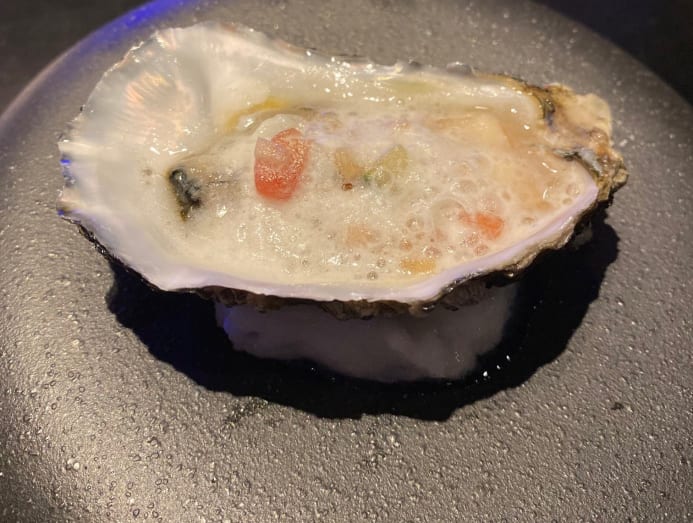 After the oyster came the true star of the show. As the bento box was placed before us, we were pleasantly surprised by its size. Among the six courses was an array of sashimi with otoro (fatty tuna), Tai (Japanese sea bream) and Kampachi (amberjack).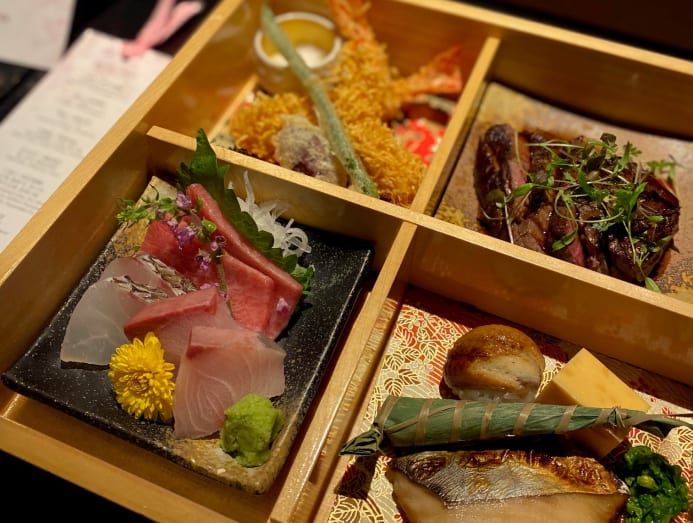 Our favourite was the Tempura Prawn Yuba, Sweet Potato and Shishitou peppers, accompanied by a dip of sea salt. Instead of flour tempura, the prawn was fried with with yuba (tofu) skin for a unique texture.
The Stanbroke Wagyu Tenderloin was also pleasantly tender. The meat is sourced from the Stanbroke company, which combines the finest Japanese Wagyu with the supreme quality of Australian beef. The tenderloin is slow cooked at 54°C in Mikuni's housemade teriyaki sauce. 
Other menu highlights include Barracuda served with rice. While we couldn't quite appreciate the briny taste of the fish, others at the table named this particular dish their favourite from the bento box.
As with most Japanese meals, the lunch set comes with a hearty, flavourful and comforting miso soup with asari clams. Rounding up the meal was a rose tea jelly dessert, made to look like a raindrop, with strawberry-flavoured yuzu sauce. This was light and refreshing, and the addition of crushed matcha bits gave the dish just a little bit of crunch.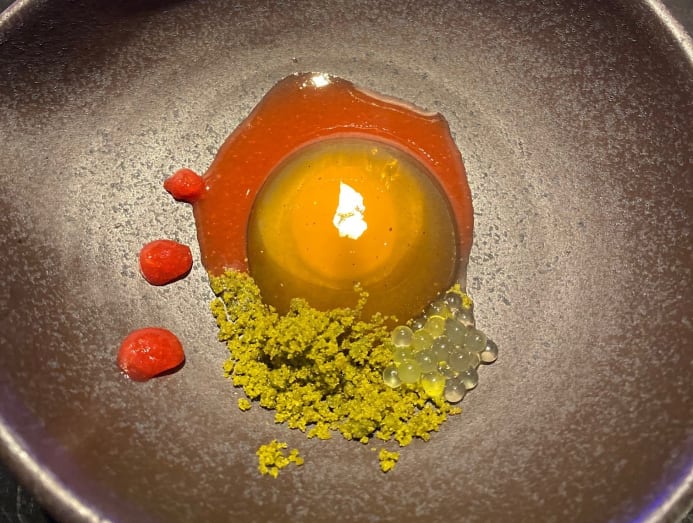 The Hina Matsuri Menu is available from now till March 14, 12pm to 2.30pm at Mikuni, Fairmont Singapore.