The unstoppable growth of Japanese single malt whisky and how to enjoy them
On the 100th anniversary of the Yamazaki Distillery, we chart the meteoric rise of Japanese whisky and learn why the Highball has become one of its most popular iterations.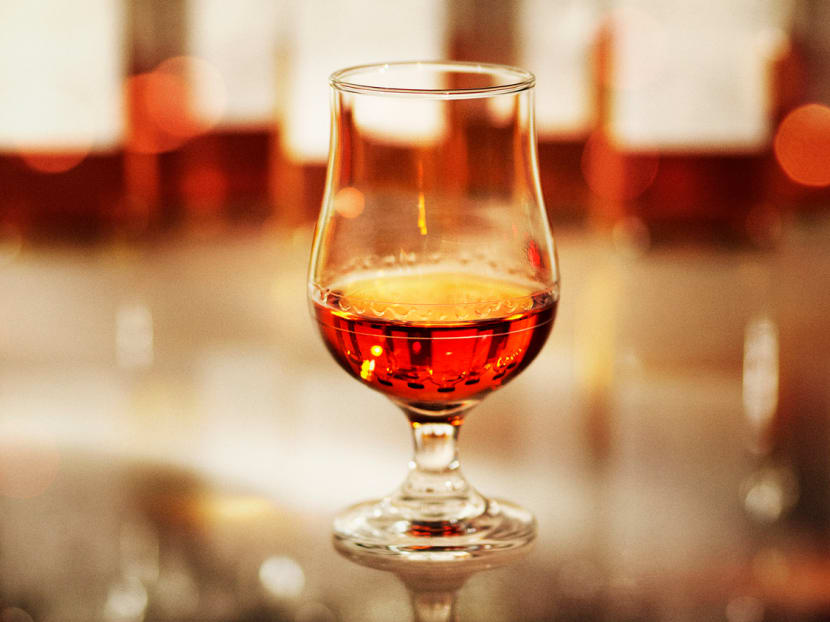 There's no better barometer of the extraordinary rise of Japanese whisky than the recent sale of a Yamazaki 50 Year Old 2005 First Release at Sotheby's in Hong Kong. Lauded by the auction house as "the crown jewel of rare Japanese whisky", the bottle sold for a scarcely believable US$615,000 (S$821,000). It beat the previous record for Japanese whisky, set in 2019, by some US$200,000.
For Suntory ‒ the number one spirits company by volume and sales in Singapore and third beverage company globally after Coke and Pepsico ‒ it represented another stunning vindication of their meteoric rise in the world whisky market. The remarkable sale was also coincidentally well-timed as 2023 marks exactly a century since the company's Yamazaki Distillery opened in the forest-clad hills just outside Kyoto.
A springtime chance to visit underlined how and why founder Suntory founder Shinjiro Torii's vision has borne fruit in remarkable ways. Back in 1923, he originally founded the Yamazaki Distillery to make wine, but the special environmental and climactic conditions quickly revealed that the terroir was perfect for whisky.
The confluence of three rivers, the Katsura, Uji and Kizu, under the shadow of two mountains created perfectly moist and humid environment to cask age whisky. Not only that, but the local water was so famously pure that it inspired a 16th century figure, Sen no Rikyu, to popularise tea ceremonies. This being Japan, of course, his teahouse stands to this day at Myokian temple, just a short stroll away.
Yamazaki distillery is a model of Japanese technical excellence married with storied tradition. Scottish barley is ground and then mashed, then fermented in steel and wooden washbacks. Distillation happens in huge copper stills from both Scotland and Japan, but it's in the vast aging room where the real magic happens. It's home to almost 2,000 casks of unimaginable value, all of which impart their unique colours and nuanced flavour profiles.
The hugely collectible Yamazaki Single Malt Sherry Cask is housed in casks which still bear the visible imprint of Cadiz, the Spanish city which was instrumental in the sherry trade. Other rows of casks formerly housed Bordeaux and bourbon (Suntory owns bourbon brands including Maker's Mark and Jim Beam), while Hibiki slowly matures in Mizunara oak casks crafted from 250-year-old Japanese trees, contributing to its distinctive vanilla aroma.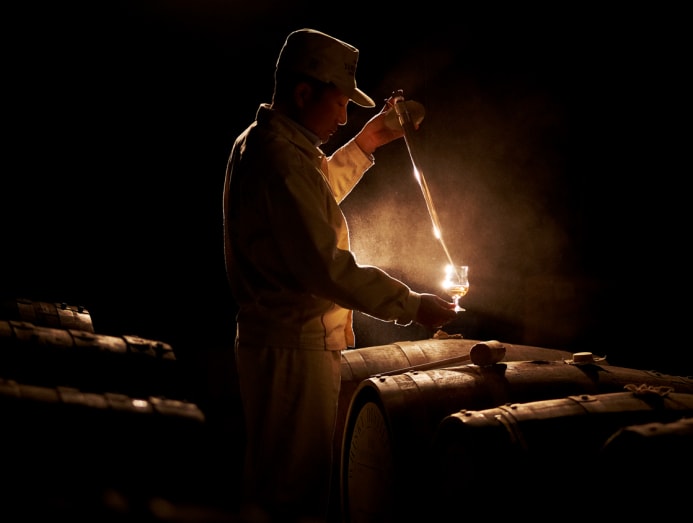 Unfortunately for diehard whisky fans, the Yamazaki distillery and its sister Hakushu distillery west of Tokyo are now both currently closed until Q4 for enhancements, meaning that future chances to visit them will be even more tricky to come by. That's also thanks to the tasting at the end of the tour and their gift shop ‒ although there are strict limits on purchases.
A century after he opened the Yamazaki Distillery, Shinjiro Torii's capacity to produce quality whisky somewhere other than Scotland or Ireland has clearly proved his multiple doubters more than wrong. His mission from the outset was to craft a Japanese whisky "that suits the delicate palate of Japanese people", but ultimately his broader dream was "to create a truly Japanese whisky that one day would surpass the quality levels of western spirits."
This call to action is known as 'yatte minahare', a desire to dream big, which resonates to this day across Suntory's business that earned almost US$20 billion in annual revenues in 2021.
One man who embodies the ethos more than most is Masaki Morimoto, APAC President of Beam Suntory. When we spoke in Tokyo, he was quick to raise a smile and clearly in love with his job ‒ but then again, who wouldn't want to run a whisky company? ‒ explaining what yatte minahare means to him.
"It means to take action fast, to continue to be successful and never give up," he said. "We should be curious about something new and take action ourselves.  It is embraced every day and all over the office."
A thornier question comes with the massive challenge of supply and demand for many of Suntory Spirits' single malts, especially the Yamazaki. Anyone lucky enough to get their hands on one is essentially guaranteed an instant payday, if they want to sell it on, such is the scarcity. Understandably, that's the last thing that Morimoto wants.
"The challenges are limitations with supply of our brands, but we have to maintain our quality and policy," he offered. "Of course, I want to increase supply, but our quality is more critical. Ideally, I want consumers to enjoy our whisky by themselves but I'm a bit concerned about investment in whisky products. Whisky is not a money generator. We make whisky to be enjoyed, the investment is a fact of the situation."
There are, naturally, many bars across Japan which stock an enviable range of Japanese whiskies, but none can match the dazzling line-up of Japanese single malts and more at Orchid Bar at The Okura, Tokyo. The elegant property proudly offers the most whiskies by the glass of any hotel in the capital.
The original 1962 version of The Okura Tokyo ‒ prior to its extraordinary US$1 billion reincarnation which opened in 2019 ‒ featured Bar Highlander, a beloved favourite of John Lennon, specialising in whisky.
Orchid Bar's stellar line-up of Japanese whiskies by the glass includes 12 and 18-year Hakushu, 21 and 30-year Hibiki ‒ and yes, 18-year Yamazaki, all proudly looked after by bar maestro Mr Yoshikawa, resplendent in black tie even at half past two in the afternoon. The Okura Tokyo enjoys a long and special relationship with Suntory and even launched their own 60th anniversary whisky in partnership with them.
The fact that spots like Orchid Bar are some of the few places to enjoy high-end Japanese whisky is underlined by Singaporean Steven Yeoh, founder of Liquid Gold Auctioneer and Rare Malts & Co.  
"Japanese whiskies are a big item around Asia but unfortunately hard to find," Yeoh said. "Even in Japan, you will hardly see any well-known brands on the shelves of shops as they disappear as soon as they appear. Because of the scarcity of this 'liquid gold', rightly or wrongly, most individuals buy them as investment and hardly to drink. As a result, the best selection and cheapest place to drink Japanese whiskies is in the land of the rising sun." 
He adds that even then, bars only tend to carry what he calls 'entry-level' releases as rare and limited releases are either not available or too expensive.
"A case in point is the Yamazaki Tsukuriwake 2022, four bottles set," he said. "I only know of two bars in Singapore who even have some of these bottles to offer Japanese whisky lovers ‒ and it's not cheap."
However, as Suntory's Morimoto explained, their whiskies are meant to be enjoyed. So if you do get your hands on some of the rarer incarnations, what are the best ways to enjoy them? Many disciples of Japanese whisky are fans of the Highball. When I ask him what he chooses to drink at home at the end of a long day of work, Morimoto replied with a smile: "A Highball with Yamazaki or Hakushu 18-year old."
Atsushi "Charlie" Takeuchi is senior director of the business strategy division within Suntory Spirits' Innovation Development Group. He explained how Highball-style drinks showcase a whisky's quality: "By diluting whisky with carbonated water, the alcohol content of the whisky decreases and the taste becomes lighter. This makes the flavour and character of the whisky more pronounced. In addition, the refreshing feeling and coolness from the carbonated water is particularly welcomed during hot seasons, and many people may find it easier to drink."
Someone also well versed in the history of the Highball is Lorenzo Antinori, an award-winning Hong Kong-based mixologist and founder of his own F&B Consultancy Studio.
He said: "Suntory were the very first to advertise and push and spread the gospel of Japanese single malt. Even though they didn't really invent the whiskey Highball ‒ because the very first mention was actually in an American book ‒ after the war they set up a lot of small bars which specialised in serving Suntory and soda. Those bars used to have machines which were basically carbonating the water with whisky and Suntory releases, specifically Suntory Kakubin,  became very famous."
Although the Highball subsequently waned in popularity, Antinori explained that it has emerged back stronger than ever in the last decade or so.
"It came back around 2008 when Suntory did a very big marketing push, based on Yamazaki ‒ that's when really you have the boom of the of the whisky Highball. For me, it's just a great way to enjoy whisky. Get good ice, good quality soda water or seltzer and then whisky. Two parts water to one part whisky ‒ I like mine with a little lemon twist."
Yeoh admits that some people roll their eyes when you offer to serve them a Highball, while others really love the taste of the mix. "This is where the creativity kicks in as you can practically add anything into it, soda, tea, sochu, sparkling water, bitters etc. Is the Highball a good expression of whisky? I really do think so.  I crave one every now and then as it's refreshing and helps cleanse your palate." 
Ultimately, he is clear that the beauty of Japanese whisky, single malt or otherwise ‒ or indeed, any whisky ‒ is that it's in the eye of the beholder.
"There is no right or wrong way to drink whisky ‒ and don't let anyone tell you otherwise!" he said. "It's all a personal choice and as long as you enjoy it in whatever form it takes, go for it.  Don't worry about the snobs, they will get over it!"
A hundred years on from Shinjiro Torii opening his Yamazaki distillery ‒ and given his creation's huge popularity ‒ it's easy to imagine him agreeing with this sentiment