7 kitchen gadgets to get if circuit breaker has turned you into an avid cook
Want to make pasta from scratch or sous vide the perfect salmon steak? These nifty kitchen accomplices will do the trick nicely.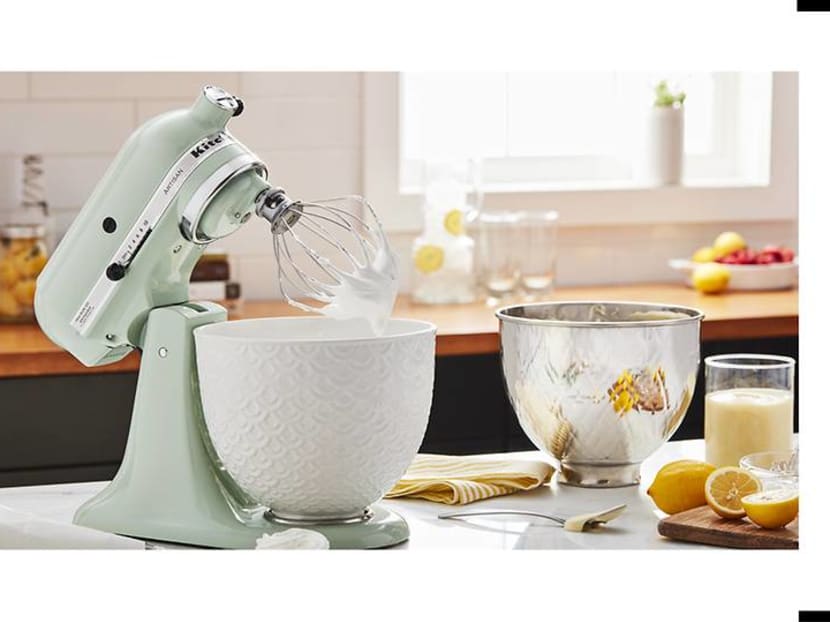 The coronavirus pandemic has forced many of us to take up new hobbies to fill up our time indoors. While some of us are trying out new fitness activities, others are cooking up a storm in the kitchen.
Now that you're spending more time whipping up meals or sweet treats, it's time to draw up a wish list of items for your dream home kitchen. These gadgets and appliances function as the perfect kitchen helpers, helping you to serve up dishes worthy of master chef status.
ANOVA PRECISION COOKER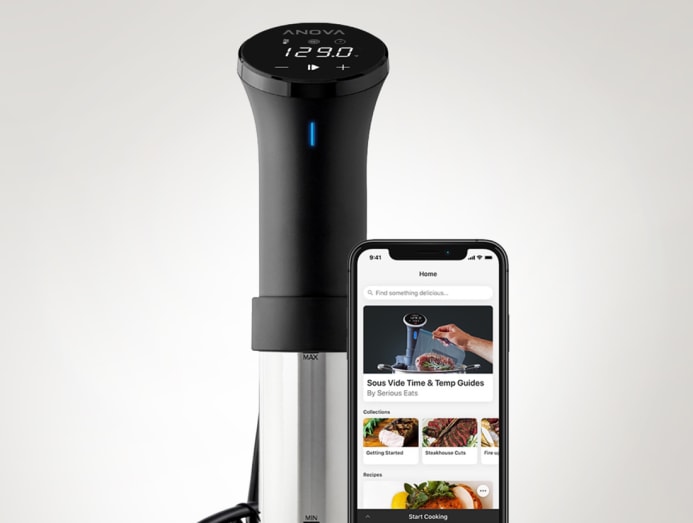 Can't seem to get the doneness of your steak right? The sous vide technique may have once been limited to professional chefs, but the Anova Precision Cooker will help you cook restaurant-quality steaks in the comfort of home.
Simply attach the immersion circulator into any pot filled with water, place your food into a sealed bag, secure it to the side of the pot, and set your desired timing and temperature through the Anova App or the device's manual interface. With the Anova Precision Cooker, you can also sous vide salmon, pork chops and hardboiled eggs.
BREVILLE SMART OVEN PRO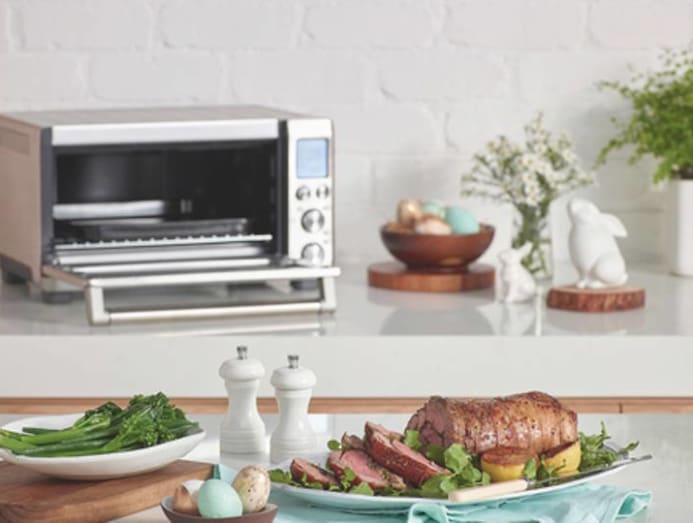 The conventional oven has been a mainstay in every kitchen for years, but for those who don't cook on a regular basis, it can be a bulky appliance that takes up too much space. Enter the Breville Smart Oven Pro, a countertop convection toaster oven with all the functions you need to whip up a decent dish.
An alternative to the traditional oven, the Breville Smart Oven Pro can cook, toast and roast all your favourite food. It comes equipped with Breville's Element IQ cooking system, which automatically adjusts the oven's settings to the cooking mode selected. There are a total of ten cooking modes to choose from, namely Bake, Broil, Roast, Warm, Bagel, Cookies, Pizza, Toast, Reheat and Slow Cook.
KITCHENAID STAND MIXER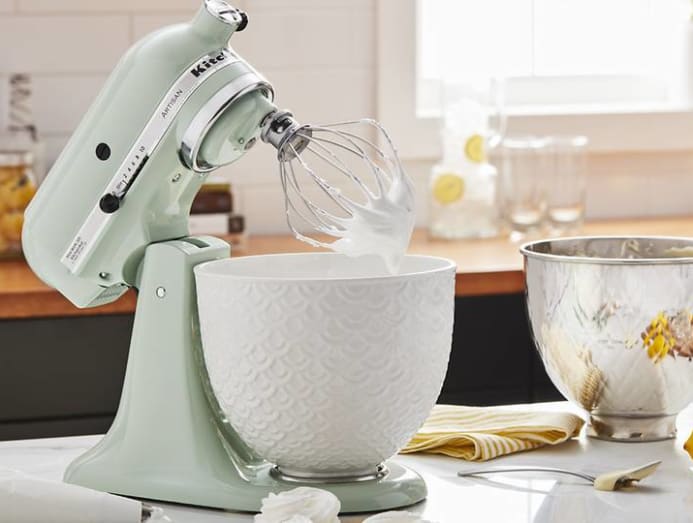 Every home baker dreams of having a KitchenAid Stand Mixer. Not only does it knead, stir, cream and whip ingredients to perfection, this good-looking appliance, which comes in an array of colours, is also the ultimate countertop showpiece.
The KitchenAid Stand Mixer is no one-trick pony either. Beyond making baking a fuss-free affair, a range of attachments is sold to accompany the mixer. These include a pasta roller, ravioli maker, food processor, ice cream maker, juicer and more.
MARCATO ATLAS 150 PASTAMAKER

Once you've mastered Italian dishes like spaghetti bolognese and aglio olio, the next step is to make the pasta from scratch. With the Marcato Atlas 150, you can make three different noodle shapes – lasagna, fettucine and taglioni.
This traditional chrome-plated machine is available in six colours. It's also lightweight enough to easily clamp onto the side of your countertop when you need it. There are also 13 interchangeable accessories that allow you to create other pasta shapes, such as linguine, pappardelle, capellini and lasagnette.
MIELE DIALOG OVEN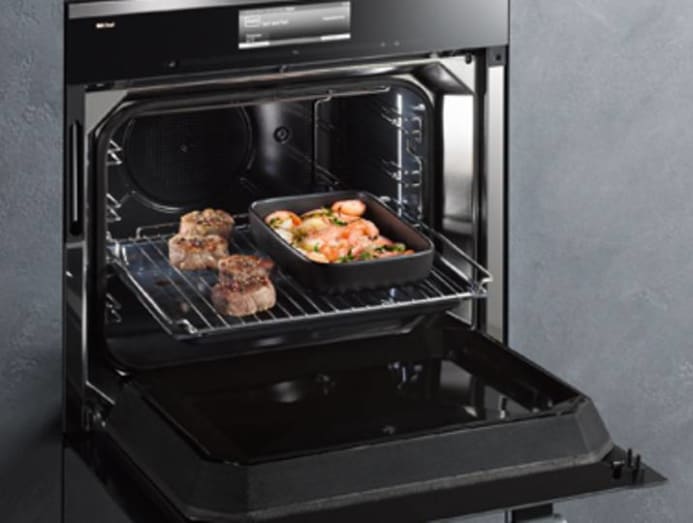 For beginner cooks, relying on intuition to judge how long your food needs to be cooked simply won't cut it. What if you had an oven that takes the guesswork out of cooking, and actually "listens" to your food in order to cook it to perfection?
The Miele Dialog Oven is the first cooking tool to use electromagnetic waves alongside conventional radiant heat for ultra-precision cooking. It's able to detect food texture, then decide exactly how much energy is needed to cook it. What this means is you can cook a slab of steak, a rack of lamb and a tray of vegetables all at the same time, and each food item will emerge perfectly cooked.
SAMSUNG FAMILY HUB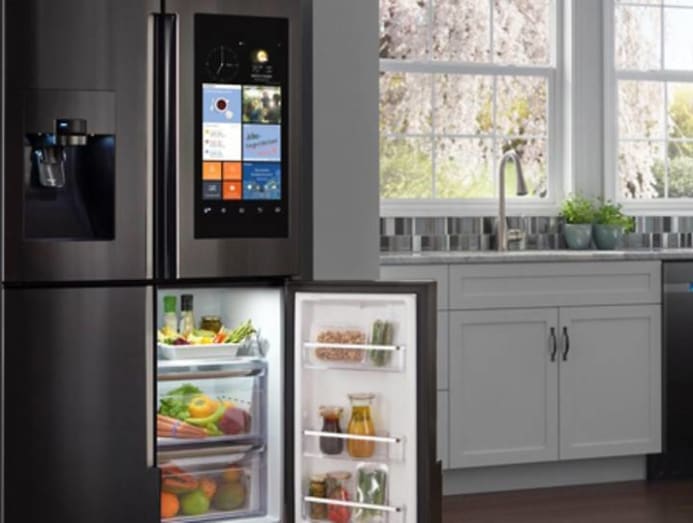 We've all been there. You're out grocery shopping, but can't seem to recall if you've got butter, milk or cheese stocked in the fridge. The Samsung Family Hub is equipped with three interior cameras that take snapshots of what's inside your fridge, which can then be accessed remotely via smartphone.
The refrigerator is also equipped with AI features that help with meal planning. It can recommend Smart Recipes based on your preferences, come up with a meal plan for the week based on the ingredients in your fridge, and create grocery shopping lists based on what's missing.
The Family Hub will also entertain you as you cook up a storm. Stream music through the fridge's built-in speakers, or play your favourite TV shows on the Family Hub's screen.
THERMOMIX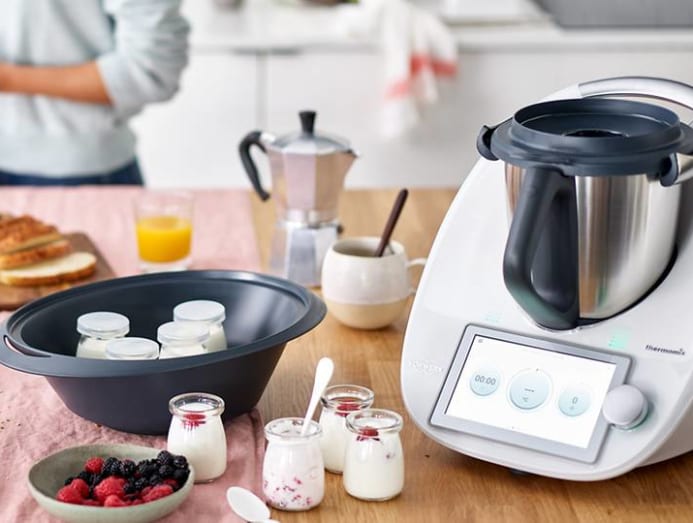 Here's a smart gadget that's been gaining fervour amongst home cooks – the Thermomix, an all-in-one blender that functions as your very own sous chef in gadget form. It's an extra pair of hands that helps you with everything. It can chop, puree, knead, stir, cook, sous vide and steam your food.
The Thermomix comes with two steamer baskets, one that fits into the blender bowl, and another that perches on top. This gadget also has 40,000 pre-loaded step-by-step recipes to expand your cooking repertoire, as well as a built-in scale that measures all your ingredients for you.