Who are the K-chefs helping to popularise Korean cuisine around Asia?
From Singapore's Sun Kim to Bangkok's Lauren Kim, Asia's leading proponents of Korean cuisine prove that there's so much more to get your teeth into than Korean BBQ.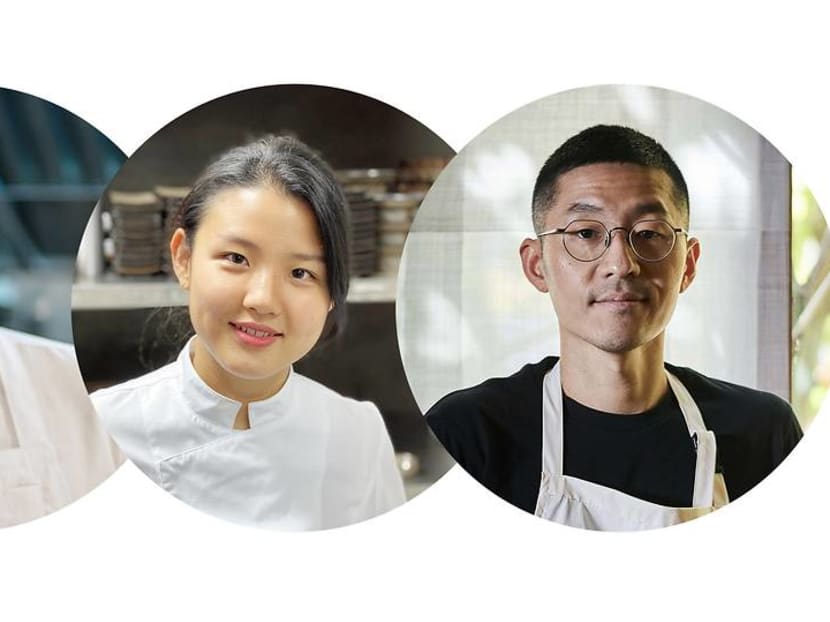 Long before jjapaguri noodles from Parasite became one of Asia's hottest dishes, Korean chefs have wowed the palates of gourmands and casual diners alike. With technical prowess, executional excellence and a reputation for innovation, a number of them have also taken their considerable talents to cities across Asia.
Alongside the explosion in popularity of Korean culture, in the form of K-pop, movies and K-dramas, these K-chefs have truly blazed a trail, showing the diversity of their nation's classic dishes but also how creativity has inspired them to new culinary heights.
One of the most prominent names leading the charge is Chef Mingoo Kang. One of Asia's most accomplished and exciting Korean chefs, with his Seoul restaurant Mingles holding two Michelin stars as well as thirteenth spot in Asia's 50 Best Restaurants, the softly-spoken maestro has just opened fine dining destination Hansik Goo in Hong Kong.
His tasting menu twists Korean classics, elevating flavours that are served in an elegant, calming space conceived by JJ Acuna / Bespoke Studio. Standouts from the eight-course lunch tasting menu (HK$780/S$140) included an exceptional roulade of chicken breast and leg, atop a samgye risotto that boasts the comforting and warming notes of Korea's famed ginseng chicken soup.
Other twists on Korean traditional dishes features multiple versions of jang, the fermented sauce found on any Korean table; a delicious beef tartare; as well as the familiar delights of bulgogi beef, to be wrapped in lettuce leaves, ssam style.
From Hong Kong to Bangkok, where Lauren Kim is a young chef celebrating the food of her homeland. She comes from a family of famed restaurateurs and chefs in Seoul, but 13 years ago she moved to Bangkok when her mother opened a restaurant there.
After training at Le Cordon Bleu and time in restaurants such as Hisa Sushi in Osaka, she opened her first restaurant, Banjoo. Today she has a second Banjoo, Charm Korean Steakhouse and even her own range of Korean sauces, pastes and ingredients called Banjoo Banchan, all made in-house using recipes straight from her grandmother.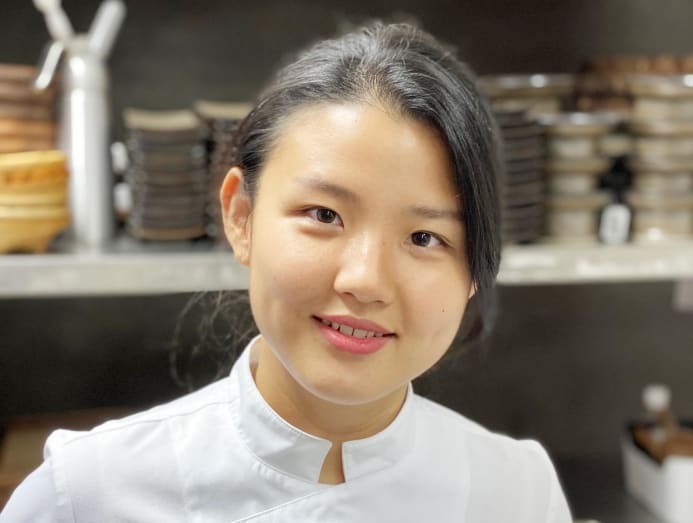 She explained how she feels perceptions of Korean food have changed in recent years: "On one side, Korean food has become more accessible over the world and won some hearts. That Oldboy scene of the protagonist eating san-nakji – raw octopus that is still squirming – has gradually given way to more visually appealing and tasty dishes, while there are fun experiences like Korean BBQ and the superfood status of kimchi.
"But on the other side, Korean food is vast and complex, traditionally slow food in preparation and in eating. To give you a perspective, it takes us two days to make natto ferment to use in our dishes. It take four weeks to ferment garlic to be able to use in our dishes. And so on… it's a slow prep cuisine. Natural umami takes time to develop."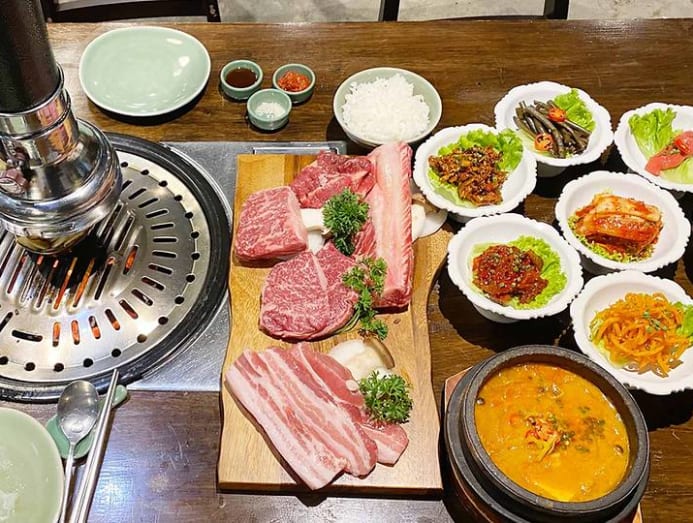 Meta in Keong Saik Road needs little introduction to Singapore foodies, having blazed a trail with Chef Sun Kim's mix of Korean heritage, Japanese technique and Western training. Short for 'metamorphosis', Meta lets Chef Kim take diners on remarkable culinary journeys that underscore the constant flux of evolving dishes.
A case in point is a dish that Kim says defines both him and Meta, his abalone from Jeju.
"Being Korean, I wanted to showcase the good quality of seafood from South Korea and Abalone from Jeju island is known to be of the highest quality around the world.
"The abalone dish has always been evolving, I started off showcasing it served with a dashi multigrain risotto (buckwheat, barley, lentils), then changing the way in which the risotto is cooked by using a flower crab stock. Now in the latest version of this dish I utilise the whole abalone, by using the abalone livers to make a sauce that goes perfectly with the multigrain risotto."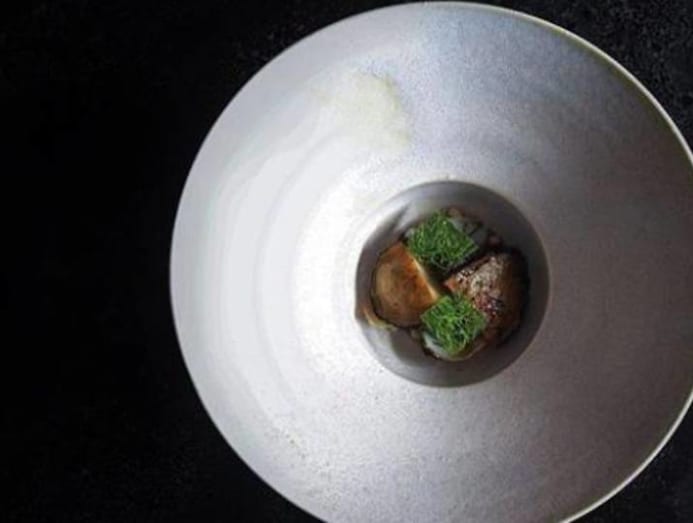 He also explains why he thinks Korean food has become so popular, both in Asia and globally: "Korean food is very approachable as the hearty portion sizes are generally bigger than most and easily shared amongst family and friends. The taste profile is quite different to other Asian food as Koreans love to preserve vegetables such as cabbage, radish, garlic shoots, perilla etc. I feel this is what entices people to try Korean food in the first place."
"Korean food is very approachable as the hearty portion sizes are generally bigger than most and easily shared amongst family and friends." – Sun Kim
In Shanghai, Ryu Taehyeok at Jeju Izakaya is another chef changing and challenging perceptions of Korean cuisine. Notoriously difficult to book, the tiny spot in a typical Shanghai house has won multiple awards and public acclaim for its inventive cuisine.
Chef Ryu, known as Tom, explained the Korean scene in Shanghai: "In the past, inexpensive, traditional dishes such as Korean BBQ, Bibimbap and Bulgogi were generally perceived as Korean food but nowadays there have been many new and creative attempts, which have led to more diverse views. Korean food has recently been very popular in Shanghai and some of the popular Korean restaurants are difficult to book."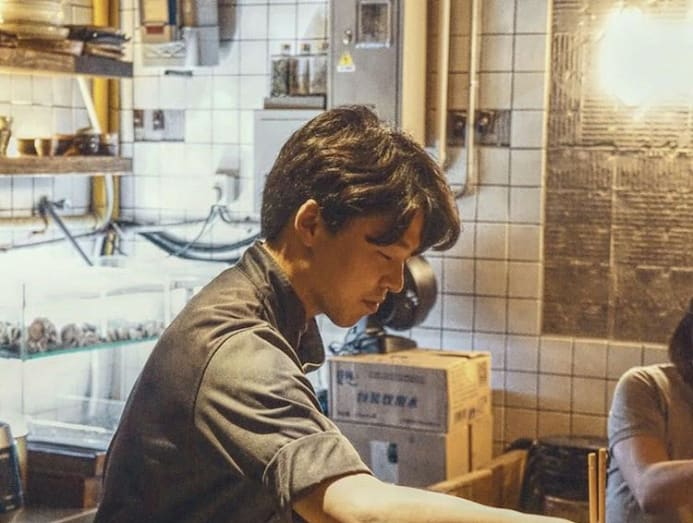 He said that three dishes are indicative of their approach, starting with Chungmu Gimbap, a dish with rice mixed with sesame oil that is wrapped in sweet laver, eaten with semi-dried anchovies and fresh uni mixed with gochujang paste.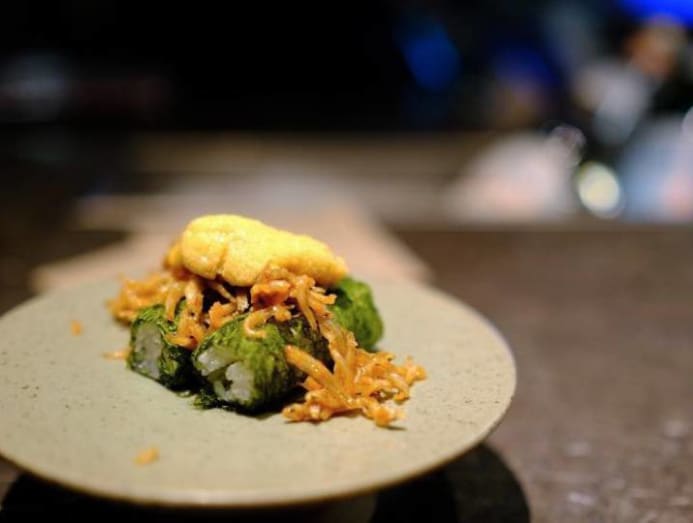 Finally to Seoul itself and a woman recently named Asia's Best Female Chef, Cho Hee-Sook. She has spent more than 40 years in the industry, combining running iconic restaurants with teaching the next generation as a professor at Woosong University. It's no surprise, then, that she's known as the "Godmother" of Korean cuisine and feted by chefs such as Mingoo Kang.
Today she's chef-owner of Hansikgonggan, a restaurant that preserves the foundations of Hansik (Korean Cuisine) from Royal palace cuisine through to local dishes. The restaurant offers breathtaking views of Changdeokgung royal palace and serves "traditional flavours with contemporary sensibilities", while they also hold one Michelin star.
A dish she chooses to highlight – although it's a difficult choice to make – is bugak: "Bugak is made by thinly slicing vegetables or seaweed that are coated in a glutinous rice paste. It has to be dried for up to three days and then deep-fried before serving.
"People usually think Korean food is spicy and salty. But I find more and more… international foodies are starting to recognise how subtle and delicate the cuisine is. Traditional Korean jang (sauces), kimchi and jang-a-chi (pickled foods), preserve seasonal ingredients for a long time – techniques that were passed down by our wise ancestors."
That wisdom is something that has enabled Korean cuisine to survive and flourish, with the responsibility taken on today by leaders like Chef Cho.
"I feel very responsible for the title of 'Godmother'. Passing down my knowledge of traditional Korean food is very important too. But I want them to understand that what they do can contribute to the health and mental well-being of guests. Working as a chef can also immensely impact the environment. I hope for them to pay particular attention to this."
With that sort of dedication and focus on the bigger picture, it's clear that Korean cuisine has a bright future in Asia – and well beyond.
"People usually think Korean food is spicy and salty. But I find more and more… international foodies are starting to recognise how subtle and delicate the cuisine is." – Cho Hee-Sook