From Michelin-starred cuisine to Korean comfort food and home-style classics
In times like these, people crave comfort. So Sun Kim, the chef-owner of Meta, now offers a taste of his native home for patrons to enjoy in theirs.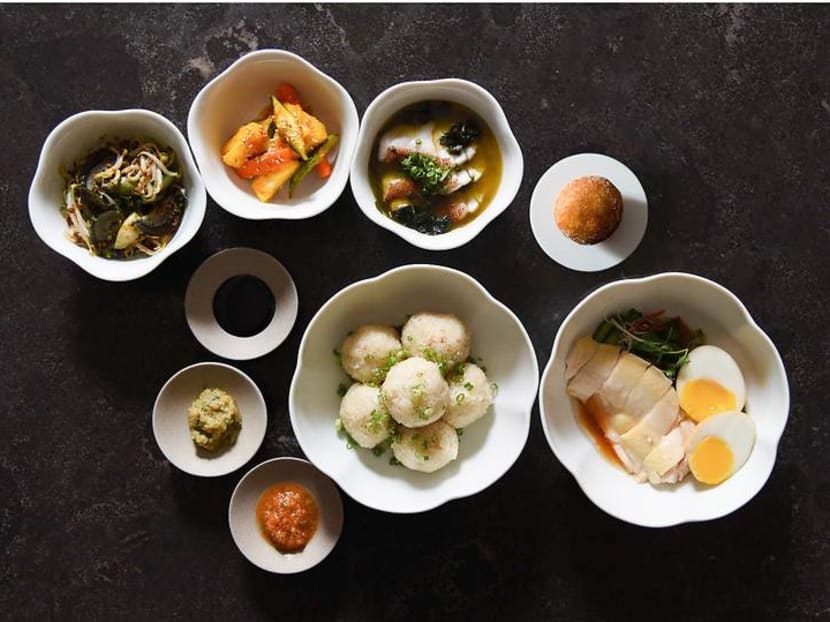 In food-obsessed Singapore, restaurants are our community hubs, places we head to for a bowlful of pleasure, a glass of wine and the good company of friends. But what happens when a pandemic forces diners into their homes and food out of the restaurants? You try to stay afloat by providing comfort, offered Sun Kim.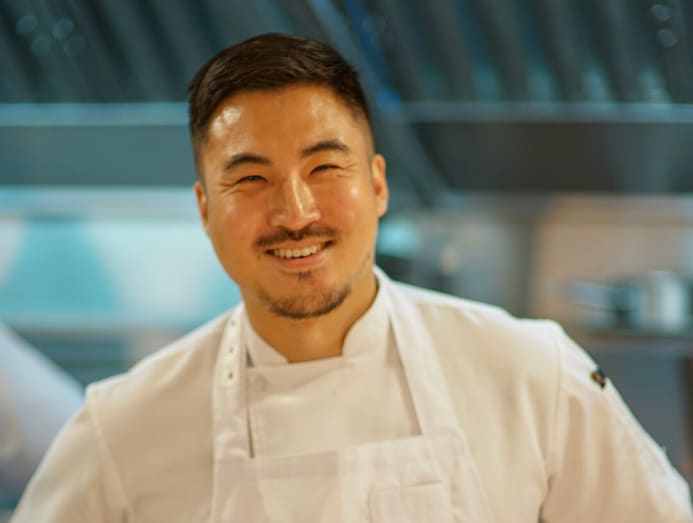 The South Korean is the chef and co-owner of one-Michelin-starred restaurant Meta, which typically serves a distinctly unique cuisine that draws from his training in modern European techniques and his Korean heritage. Forced by circuit breaker measures to offer only takeaway meals, Kim returned to his roots to extend the warmth of a home-cooked meal to his patrons.
"The food we cook now is heartier and served in bigger portions, not like our regular fine dining menu. It's what people are craving at this time," he said over the phone on a sweltering weekday afternoon.
The food is inspired by his years growing up in South Korea and a few weeks ago, included a chicken stew rich with garlic, gochujang and vegetables that his mother used to serve at her restaurant when he was a teenager. "You could say that it's like the equivalent of chicken curry (in Singapore)," he explained. "It's simple, flavourful and comforting."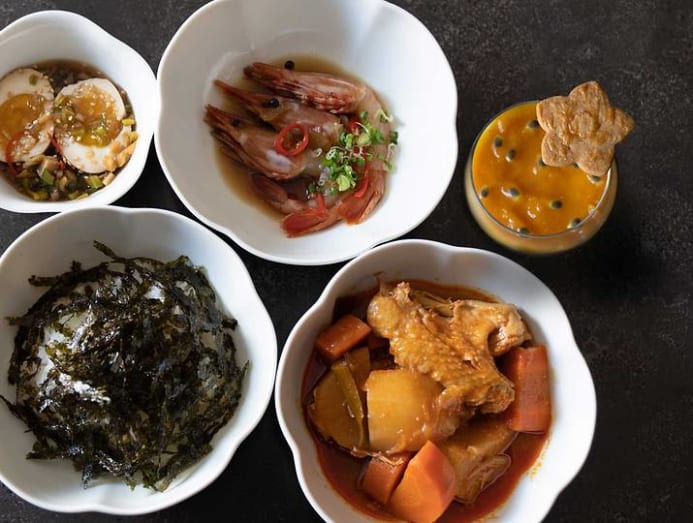 Also on the menu was kimbap, Korea's counterpart to sushi, which is typically served on birthdays and at picnics. "We only got to eat it three to four times a year. So whenever my mum made it, I would stand beside her and eat the last bits that she trimmed off," he recalled fondly.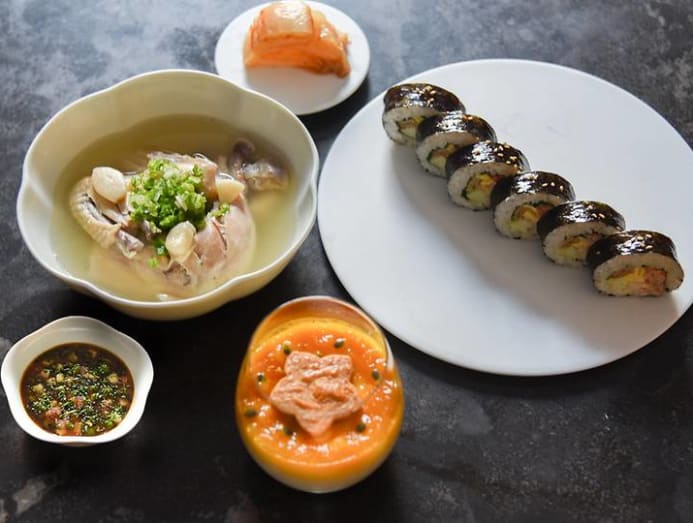 Not all his classic Korean recipes come from his mother. Google has proven a useful resource for him to glean from. "The truth is I don't know very much about Korean food," he said, laughing. "I mean, when it's the food you grew up with, a lot of times, you don't have a recipe. You just recreate it from memory, so I've had to look some things up on the internet."
Catering to Singaporean tastes is also an important consideration since not everyone appreciates delicacies like blood sausage soup, which Kim counts among his favourite things to eat. So, he looks to the restaurant menus of his home country to see what they are serving to nourish spirits in these times.
He also polls opinions among his team, made up of Singaporeans and Malaysians, about the Korean food that they would like to eat. "That's how we ended up doing jajangmyeon (Korean-style black bean noodles) for one of our menus," he revealed.
It's no surprise that Kim has expanded the concept of family food to include his team. They recently started a Staff Takeover Menu on Saturdays, a set comprising comfort Singaporean and Malaysian dishes.
"It's the food we eat for our staff meal and we want our customers to be able to have a taste of it," he said. So far, the menu has included Hainanese chicken rice, fish soup, and spring vegetables with oyster dressing.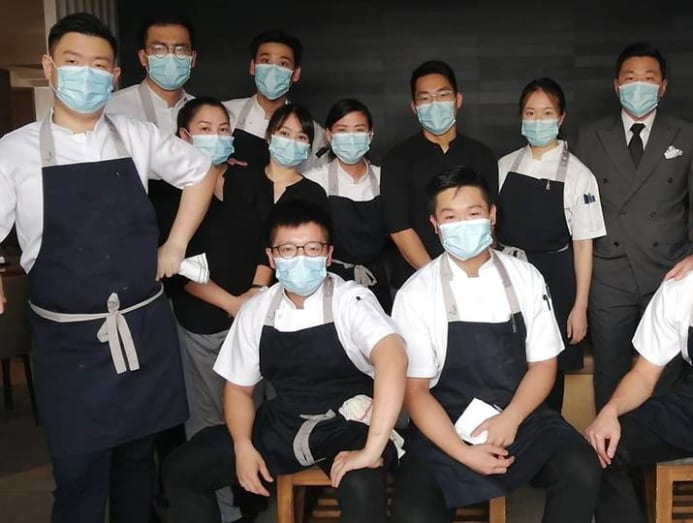 Meta's takeaway menus cost below S$50 and comprise about four to five dishes designed for one person. Smaller appetites can easily stretch the food over two meals.
"This is a tough time for all of us," Kim concluded. "So we just want to deliver hearty fare from our Meta family to everyone out there, so we can share the good food together."
Speaking of deliveries, don't be surprised if you find this strapping South Korean chef bearing your order at your doorstep. It's just another out-of-ordinary thing that chefs are doing to keep their businesses going in this climate.
Visit metarestaurant.sg for more information