'Japanese' bak kut teh paired with champagne? The result might surprise you
Challenged to pair a peppery dish with Krug's Grande Cuvee champagne, chef Kenjiro Hashida whipped up a unique take on the classic Singaporean broth.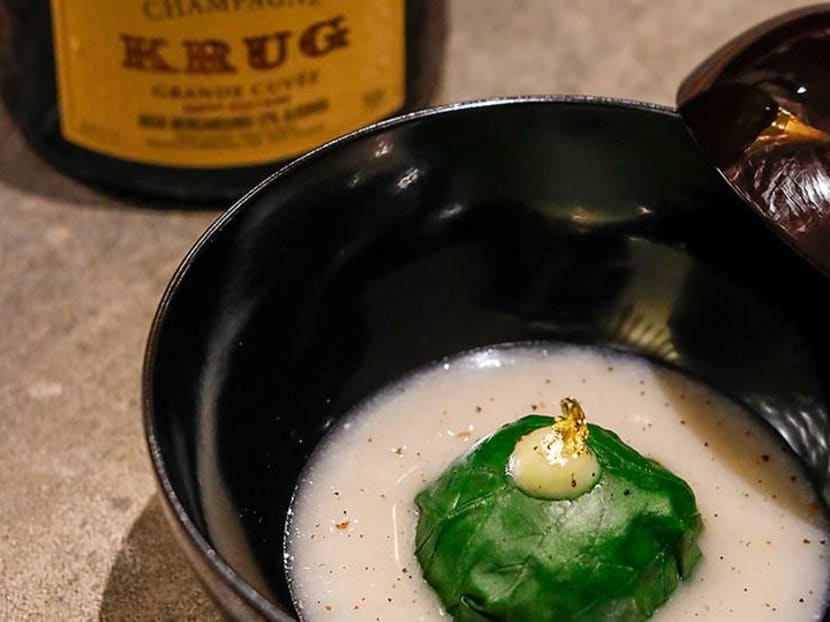 Potatoes, eggs, fish and mushrooms. Humble ingredients we encounter in everyday cooking. That is until the likes of legendary champagne house Krug comes along and challenges top chefs to use these quotidian ingredients to create dishes worthy of pairing with its Grand Cuvee.
Indeed, each year, the House of Krug partners with talented chefs for a culinary exploration of a single ingredient. In 2015, it was the potato; in 2016, it was the egg. This year, chefs Kirk Westaway of Jaan, Hatch Hashida of Hashida Sushi, and Tristan Farmer of Zen, were challenged to showcase the intricacies of pepper.
It's no surprise that what they came up with were exquisite expressions of how a simple ingredient – in no more than a sprinkling, at that – can make all the difference to high cuisine.
Westaway, whose brand celebrates Britain's natural bounty, went off the beaten path to find inspiration in Mexico. His resulting dish was a riff on his signature Langoustine's Garden wherein a host of steamed vegetables were served with mole made from poblano peppers and crowned with a grilled langoustine from Mozambique.
Hashida, influenced by Singapore's quintessential bak kut teh, created a crab and sea eel dumpling soup with Timur pepper, whose flavour is similar to but softer than its Sichuan cousins'.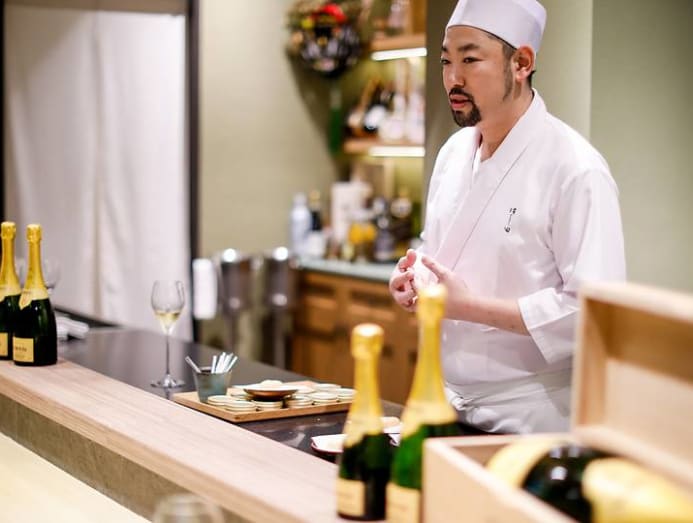 Farmer parlayed espelette peppers from France to a sweet treat of yubari melon sorbet with wild strawberries and nasturtium. In keeping with Zen's yen for tableside service, Krug Grande Cuvee was poured over the dessert when it was served.
At their heart, these dishes have been designed to enhance the pleasure of sipping on Krug Grande Cuvee 166eme Edition. Considered the archetype of Krug champagne, each Krug Grande Cuvee takes over 20 years to craft from a blend of more than 120 wines from 10 or more different years.
The combination of wines from so many different years yields a fullness of flavours and aromas that are impossible to express with wines from just a single year.
For avid champagne drinkers, this partnership between chefs and Krug gave diners a rare opportunity to taste a spectacular bespoke pairing of food and drink.