Japanese fine dining in Kuala Lumpur: 5 of the city's finest omakase restaurants to check out
If you love the indulgence of omakase, it's time to book a table at these Kuala Lumpur restaurants which are flourishing with curated and crafted menus.
The lively Kuala Lumpur fine dining scene took its share of hits during the COVID-19 pandemic. Yet these five Japanese restaurants (two of which opened just prior to the first lockdown in March 2020) emerged, from what seemed like a never-ending series of lockdowns, more popular than ever. Each restaurant (all pork-free if you're wondering) brings its own unique style of sushi to the counter and a trip to KL would surely be improved with a visit to one (or all) of these spots.
CHIPTA11A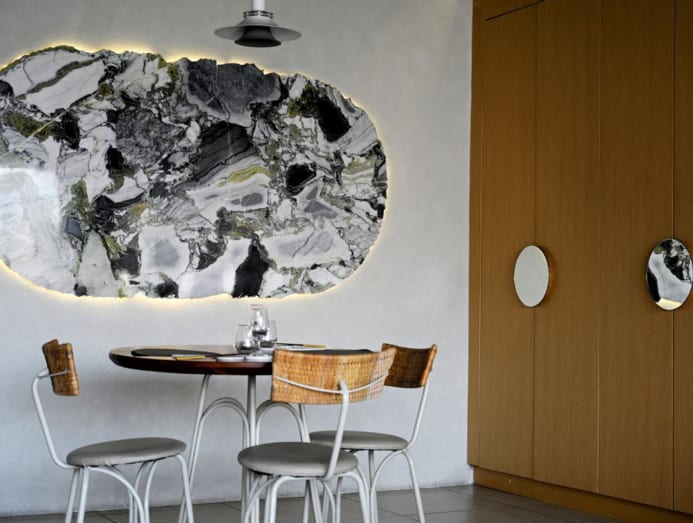 Daring to march to the beat of its own drummer and being able to pull it off is no mean feat but this is the case with Chipta11a. A contemporary sushi restaurant, which opened just a couple of months shy of the first lockdown, in suburban Sea Park, the restaurant itself is up a flight of stairs and in a spare yet pleasing space where the design is as precise as the food Chef Jack Weldie serves.
Precision and imagination define Weldie's omakase menus, which vary depending on the freshest produce of the day and are mostly fish. Weldie draws upon his Malaysian Sabahan roots and passion for fermentation all realised with meticulous Japanese technique.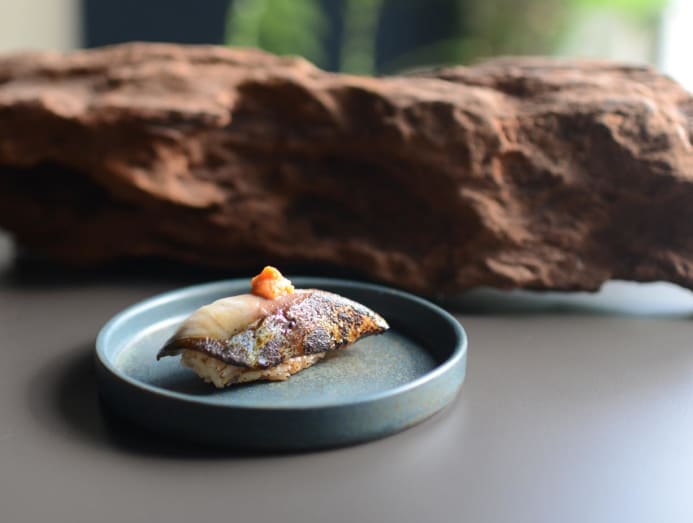 A meal here is best enjoyed with an open mind and empty stomach as Weldie marries the unexpected and improbable. From using local fish like tongkol in sushi to infusing sushi rice with the fragrance of tamarind, Weldie's food always challenges established expectations of this deeply traditional art and will leave diners with a new and exciting way to enjoy what is essentially fish and rice. Indeed Weldie lives up to the restaurant's name is a stylised spelling of the Malay word "cipta", which means to create.
11a, Jalan 20/16, Sea Park, 46300 Petaling Jaya, Selangor. More information here.
SUSHI KAZU
The venerated art of Edomae sushi is alive and well in Sushi Kazu, an understated restaurant with a speakeasy-esque vibe in Damansara Heghts, which opened just before Malaysia's first lockdown. Edomae (Edo is the old name for Tokyo and "mae" literally means "in front," as in waterfront) is a style of sushi that was invented in Tokyo about 200 years ago and involves using an array of culinary techniques, including pickling and marination, to spotlight the season's best flavours.
Sushi Kazu's executive masterchef Norikazu Shibata has been perfecting the art of Edomae for almost four decades and this restaurant, whose name is an abbreviation of his name, is where the chef showcases his incredible skill. Believing that "simplicity is the best test of quality," diners at Sushi Kazu can expect a meal of the finest seafood handled with Kazu-san's distinctive, dynamic flourish.
Ageing of the various seafood under Kazusan's hands not only enhances their umami flavours, but his flawless technique also brings out the ingredients' hidden character.
Apart from the finesse in the food, Sushi Kazu also takes pains to personalise the meal and the tempo it's being served according to the diner, making every meal at Sushi Kazu simply delightful.
Lot 8-A, Jalan Batai, Damansara Heights, Kuala Lumpur. More information here.
SHIKI OMAKASE
The changing of the seasons is revered in Japan with each new season bringing celebrations to mark them. Cooking with the produce abundant during those seasons is also very important in Japanese cuisine and Shiki Omakase, which opened late last year, embraces this philosophy in every aspect.
Shiki means seasons in Japanese and this is further underlined in the restaurant centrepiece. Covering the main wall, a large abstract art installation depicts Mount Fuji in four colours representing the four seasons.
The dinner menu also changes according to the seasons, namely haru (spring), natsu (summer), aki (autumn) and fuyu (winter), with each menu offering the most luxurious iteration of the seasonal product and inspired by dishes that traditionally mark the celebrations during each respective season.
Apart from seasonally-led omakase, Shiki Omakase was one of the first restaurants in KL to offer Kappo-style omakase. Directly translated, "kappo" means "cut and cook" and is an immersive experience emphasising the relationship between chef and diner. The intimate atmosphere at Shiki Omakase lends itself to this as you can watch the chef prepare every part of your meal in front of you while displaying his skill and expertise.
A4-U1-05, Block A4, No. 1, Jalan Dutamas, Solaris Dutamas, Kuala Lumpur. More information here.
Even though Hoshun opened during the thick of the pandemic, this discreet restaurant has defied the odds and become one of the city's most sought after reservations. The setting itself is a clue to the fine detailing of the food it serves with a welcome of thousands of Orizuru (origami cranes) in mid-flight towards a full-moon mirror.
Two original works by Malaysian artist "Red" Hong Yi were commissioned. These comprise a Gyotaku (fish print) centrepiece in the private room and a meandering 6m mountainous landscape which on closer inspection reveals itself to be vegetable stamped imprints. The artist employs the elementary school technique to sophisticated effect with okra, lotus roots, celery sticks and four-winged beans dipped in black ink and then repeatedly stamped on silk.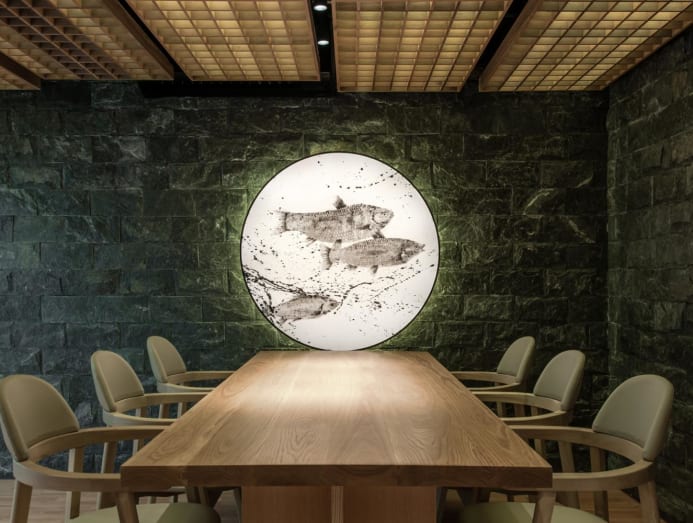 The landscape was inspired by Hoshun's head chef Tanaka's home of Sendai and an appropriate backdrop for the large sushi counter which takes up the entire main dining area as the food also references Sendai.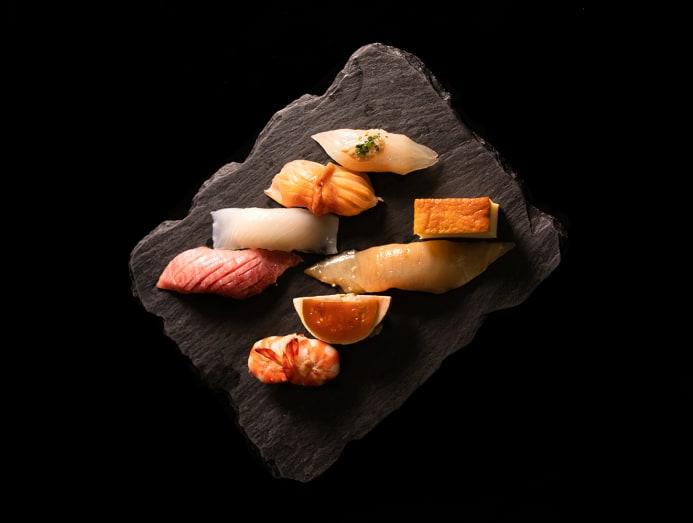 Hoshun positions itself as the first Japanese fine dining restaurant in Malaysia to serve full-fledged kaiseki and sushi omakase menu. Kaiseki is a traditional Japanese multi-course meal of the most seasonal produce and Hoshun doesn't disappoint with Chef Tanaka's refined interpretation of the pillars of kaiseki, taste, texture, and appearance.
54-1, Jalan Medan Setia 2, Bukit Damansara, Kuala Lumpur. More information here.
TENRYU
The most recently opened of the five, TenRyu is an elegant jewel box of a space which boasts some impressive Kappo dining behind its elegant duck egg blue panelled exterior. The chef's mantle here belongs to Shinsuke Otomo, a Shizuoka native with almost 30 years of experience from Kazakhstan to Macau.
Chef Otomo presides at the open kitchen bordered by a sushi counter which seats 12. Three menus are offered which vary in the number of courses but all are emphatically seasonal in ethos and inspired by the produce or celebration of that particular month.
While luxury ingredients like uni, lobster and caviar make appearances throughout the meal, chef Otomo also celebrates the simplicity of green fish and chawanmushi by elevating it with precise technique. The penultimate sushi course also showcases chef Otomo's skill in dry ageing tuna, which imparts the fish with a more refined definition of flavour and character. In true Kappo style, where bantering with the chef is part of the experience, he does not disappoint with witty one liners and anecdotes about the food.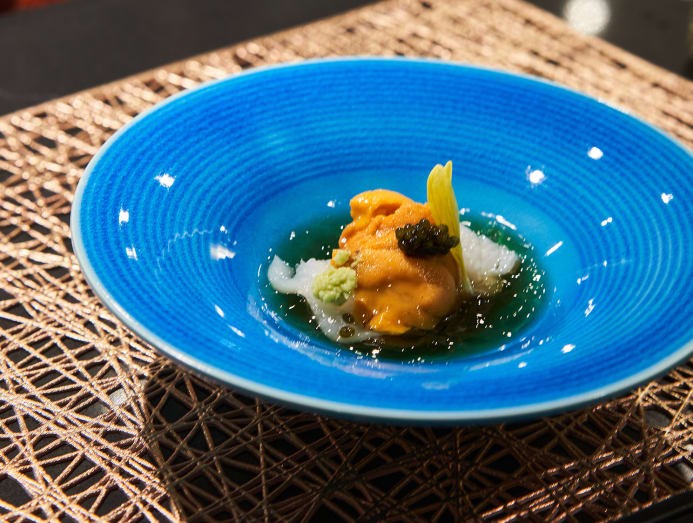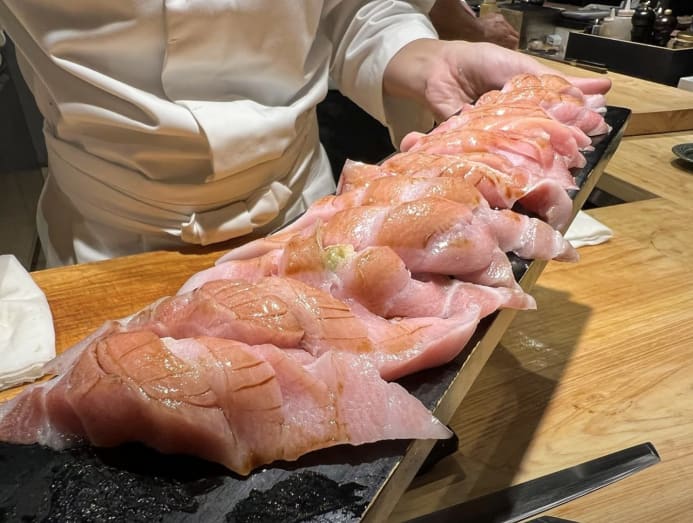 Even though meals at TenRyu typically take almost two hours, as the 10-course menu option is truly where chef Otomo's full range of skills are best experienced, chef Otomo's charm and delicious creations make the time fly by – making every meal, one to remember.
Lot 101 and 119, 1st Floor, Wisma Lim Foo Yong,  No 86 Jalan Raja Chulan, Wilayah Persekutuan, Kuala Lumpur. More information here.