Kuala Lumpur has a trendy new gourmet food court, housed in a railway depot
After the challenges of the pandemic, Kuala Lumpur's most in-demand F&B outlets find a new platform at Tiffin At The Yard.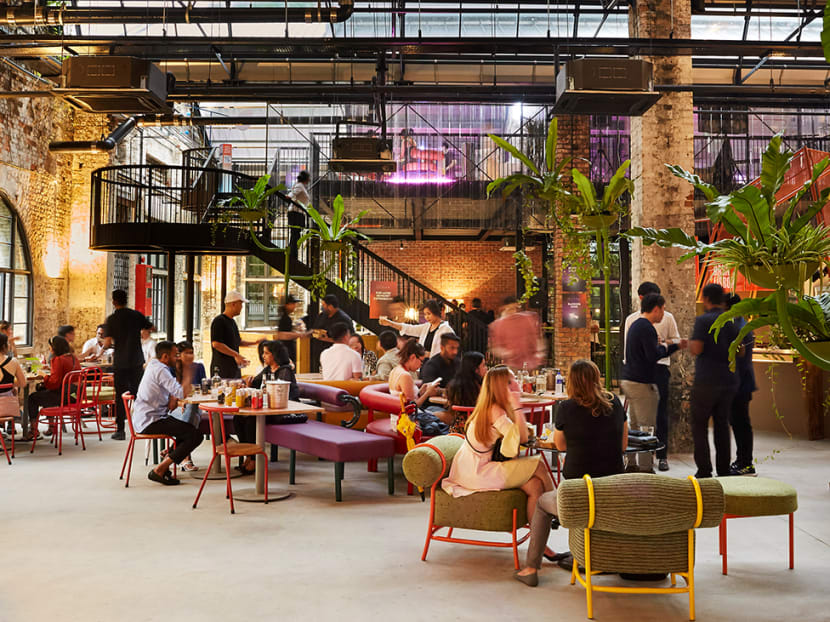 To say the pandemic has been tough on F&B outlets is a gross understatement but as Kuala Lumpur shows signs of opening up, restaurants and bars have started to fill up again.
One welcome reboot is Tiffin At The Yard (TATY), a gourmet food court housed in Sentul Depot, a 22,000 sq ft restored train engineering workshop. Previously a wildly popular pop-up, TATY has now found a permanent home with a rotating roster of vendors. Apart from food and drink offerings, the vast space will also host artisanal food markets, wellness weekends, pop-up dinners and theme evenings.
The current curation of vendors total 15 in all and hail from some of the Klang Valley's most talked-about restaurants and bars. Offerings span countries and continents, bringing multiple cuisines from gastronomically exciting offerings, some which are exclusive to TATY.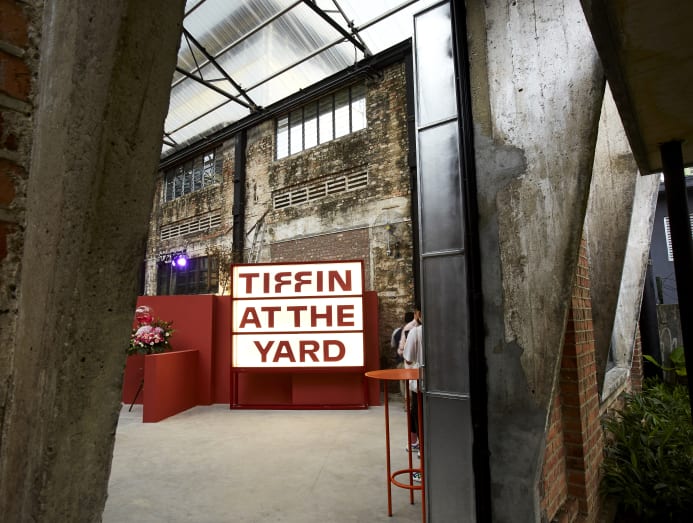 From Afro-Caribbean sandwiches by Joloko to boozy ice creams by hipster ice cream bar, Licky Chan, and from Malaysian classics with a twist by Red Red Botak Head to contemporary Chinese food and snacks by Petaling Street darling, Small Shifting Space, TATY is a concentration of culinary superpowers in one Insta-worthy space.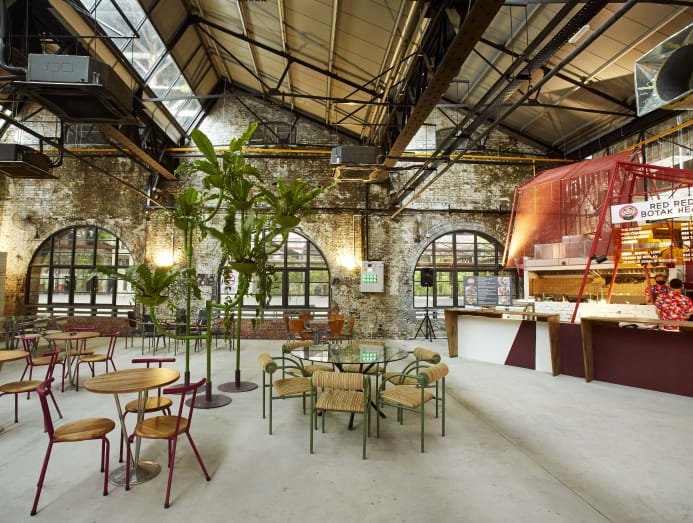 Alta decided to serve their now legendary Alta Burger, accompanied by a menu built around ingredients in a bun. According to owner Jenifer Kuah, the Alta Burger was their pandemic baby, as the team from the now-defunct Sitka, which Kuah also owns, saw the Sitka crew move to Alta in Bangsar.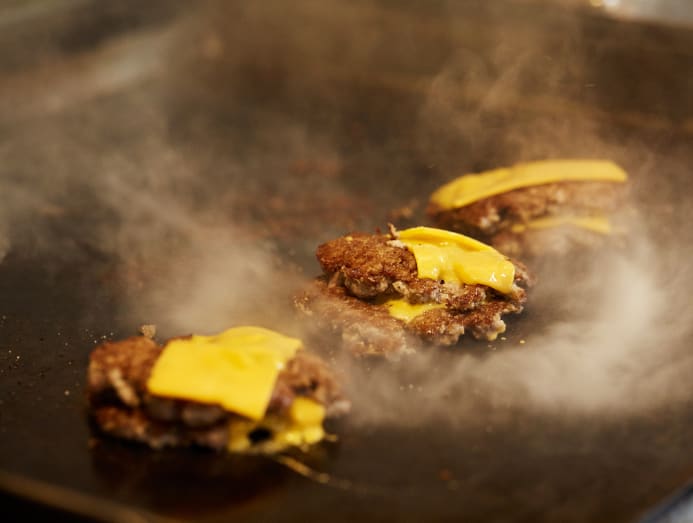 "We are now hopefully at the beginning of the other side of the pandemic. It has been challenging because our restaurants are not built for delivery. Having said that, we made the best of it and glad that the team survived intact," said Kuah. "For now, we're happy to just continue serving up burgers and rolls and seeing customers enjoying them."
Another must-try is the all-new plant-based concept, Herbivore, which features a three-way collaboration between SALA, Con-Fusion Club and Colombian chef Sandra Zuluaga. According to Fauzi Hussein, founder of SALA, the concept for Herbivore came about to celebrate plant-based food and showcase the variety of vegan options.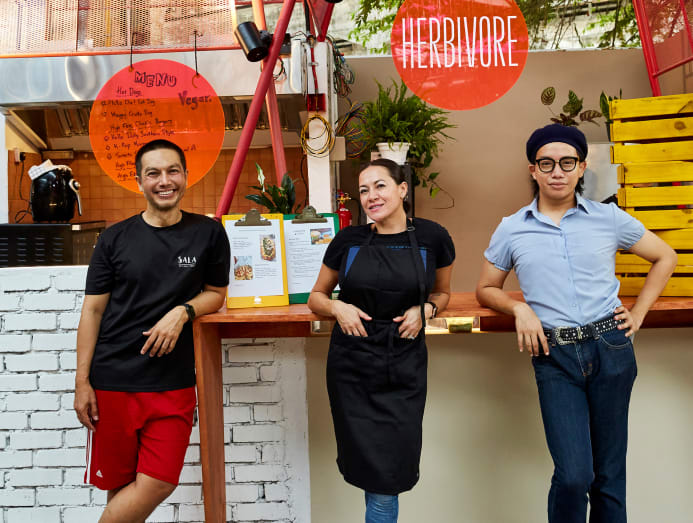 "At Herbivore, there are four different chefs with a rotating menu, each with its unique selling point. SALA is showcasing a new plant-based high fibre chick'n burger, chick'n strips and popcorn chick'n which haven't made it to our outlets yet. Here, we're premiering it in American Southern and Korean-infused ways.
"Idan, no stranger in the vegan scene from Hijau, is introducing his new brand Con-Fusion, which serves vegan Thai dishes. Sandra Zuluaga will be serving up fun flavours of plant-based hot dogs and bahn mi every Saturday morning, while Mushroom Lah will serve up their famous Mushroom Rendang with Nasi Lemak, Bagels and curly fries for Sunday Brunch," enthused Hussein.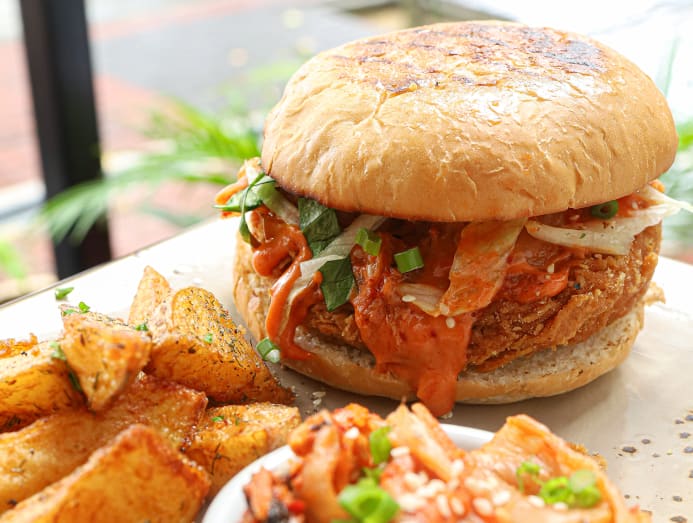 Despite the difficulties of the last 20 months, Hussein is raring to go again: "We are so honoured to be asked to participate in TATY. We all needed this after the long and many, many lockdowns."
While most of the vendors all have existing bricks and mortar outlets, Leen, which serves Arabian food with a modern twist, is still mainly home-based, with a view to moving to the next stage. "I created a whole new menu just for TATY and would definitely recommend our Pulled Lamb Toasties, Crispy Syrian Rice and Charred Chilli Hummus," said Alzalek, owner and chef of Leen's. "The pandemic is one of the reasons we started Leen's! From selling just hummus, we are slowly venturing into more hot food options, and are hoping to introduce the cuisine from my home country to a wider audience."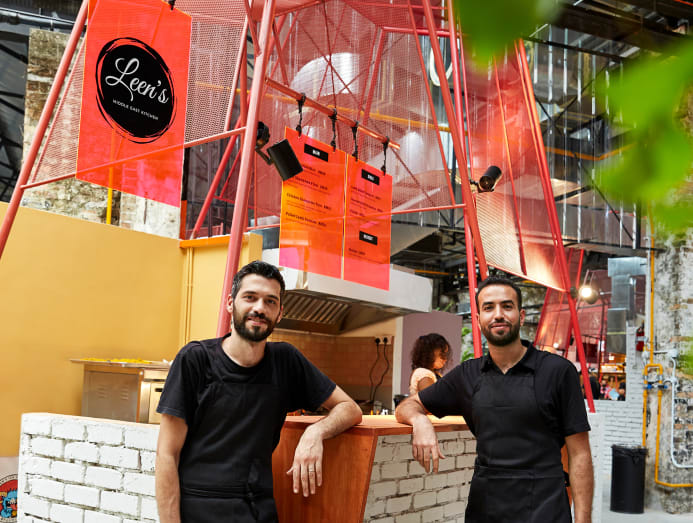 Another not-to-be-missed pandemic start-up is The Bao Guys, who successfully went from cooking in their tiny shared condo kitchen during Malaysia's Movement Control Order (MCO) to a bricks and mortar store five months later. Serving up a large variety of tasty guao baos, a popular Taiwanese snack, with witty names like Cluck Norris and The Last Vegan, they are treating their place at TATY as a test-kitchen of sorts.
"Moving our expansion plans towards the grab-and-go model, TATY is the perfect spot for a fast food brand like us to showcase and introduce our product to the market," said Lucas Seneviratne, co-founder of The Bao Guys. "TATY is an experimental playground for our kitchen head honcho, Marc Wong. Blending nostalgia with modernity, the flavours intend to take you back, and also show you what flavours lie ahead!
"So, everything that we serve here is a TATY-exclusive which you can't get at our storefront (for now at least). It allows us to play around with new flavour profiles and it's great to be able to get instant reaction/feedback from customers on-the-spot."
A good meal requires liquid refreshment and TATY has diners covered with a selection of house wines at the Wine Bar and thirst-quenching beers at the Tiger Beer Bar. There will also be a bar takeover series where a rotation of local bartenders from Malaysia's exciting cocktail scene will get behind TATY's bar to craft a selection of exclusive cocktails. Starting with Jason Julian of the hidden Soma Cocktail Bar in November, this will be followed by David Hans of Three X Co in December and then Koh Yung Shen of Backdoor Bodega, who will kick off 2022.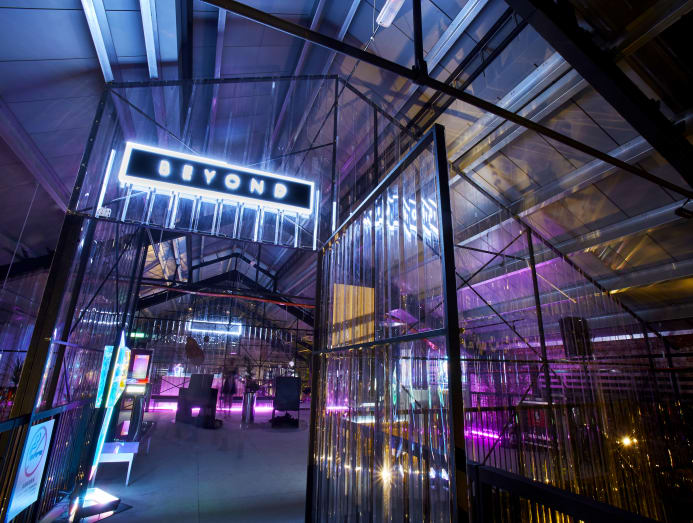 In terms of ambience, TATY recalls the vibe of London's Borough market with its post-industrial warehouse styling but given an injection of cool with design-centric furniture in bright colours and neon signage. With its cathedral-like ceilings, the well-ventilated space will ease any post-pandemic worries.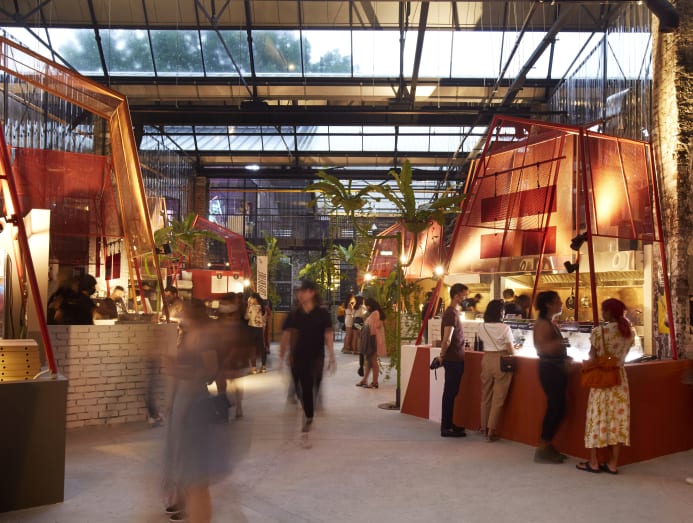 Art installations by local artists such as a charcoal landscape by Sputnik Forest and kinetic art by The Tottie Object at the BEYOND Lounge, where local DJs spin, further enhance the free-spirited, relaxed mood. After the year we've all had, Hussein's words ring true: "It's so good to see people again, living and having a great time with friends and families. Time to get out and live life! L'chaim!"