Back on track: A new high-speed train link means there's never been a better time to visit Laos
CNA Luxury rides the rails between Vientiane and Luang Prabang to sample the best of the country's biggest-hitting destinations.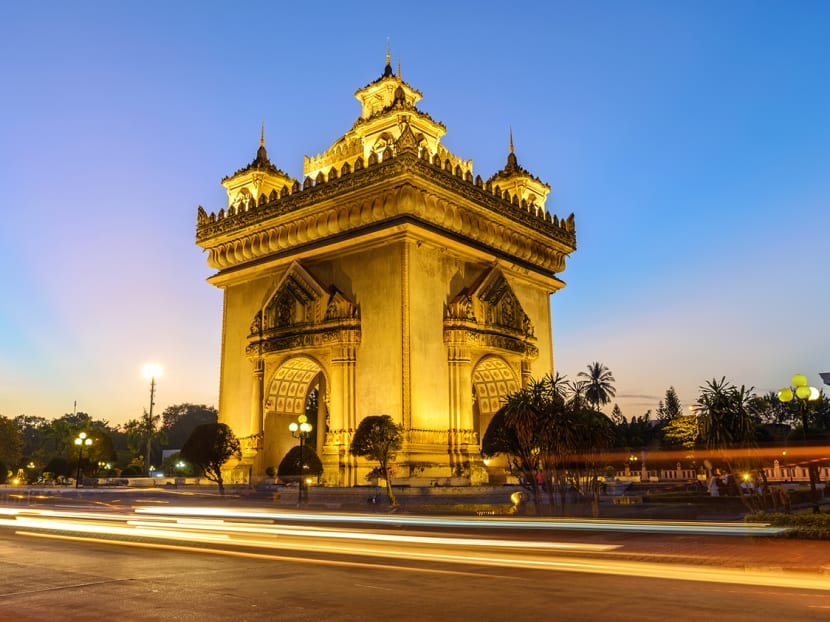 In the period leading up to the pandemic, Laos had become one of the most in-demand destinations in Southeast Asia.
And its scenic, cultural and culinary manna is now even more accessible thanks to the advent of the Laos-China Railway. Launched at the end of 2021, the railway is a potential godsend for a tourism industry that desperately needs visitors in the wake of the pandemic.
The high-speed route between Vientiane, just across the Mekong from northeastern Thailand, and Boten, on the border with Yunnan Province in China, is not just revolutionary for Laos: it's as advanced as any railway infrastructure seen in Southeast Asia until now. It covers 422km of rugged, mountainous landscapes at speeds of up to 160km per hour and spears through 75 tunnels and over 167 bridges and viaducts.
The new train also means that it's an easy hop (just over two hours) between the capital Vientiane and Luang Prabang, the country's charming former royal capital.
The country's sleepy vibe may not encourage overdue haste – its unofficial nickname is Lao PDR (please don't rush). But the new railway is setting a faster pace. And there's never been a better time for the uninitiated to get on board.
VIENTIANE
Long regarded as the quietest capital in Southeast Asia, Vientiane has roused itself to become an increasingly dynamic destination. The city's modern face is most noticeable in its sparkling restaurant sector, which can hold its own with more vaunted Asian centres. French food has long been a feature of the culinary landscape, but Gallic flair has been augmented in recent times by everything from Spanish tapas to Italian. The change is reflected in other ways, most noticeably the Mekong riverfront that has been concreted over and turned into a spacious promenade.
For those interested in traditional crafts and textiles, a visit to Carol Cassidy's Lao Textiles should not be missed. Owner and founder Cassidy and the Lao artisans she employs set up a series of looms to produce beautiful silks using traditional methods of dying and weaving. The charity shop Les Artisans Laos is a fascinating visit to watch recycled and renewable materials such as bamboo, palm and mulberry leaves being turned into notebooks, stationery and printer paper.
Learn about the tragic recent history of Laos at COPE, the Cooperative Orthotic, and Prosthetic Enterprise. Laos is the most heavily bombed country in the world and COPE provides prosthetic limbs for those maimed by ordnance in the nation. COPE has a wealth of information on the problem and the work being done to help the victims. 
Yet quietness and serenity remain Vientiane's main draw card. The beautiful Wat Sikaset is home to thousands of Buddha statues and is close to Wat Phra Keo, a museum displaying Lao and Khmer artworks. Other key sights include Patuxai Gate, a concreted edifice modelled on the Arc de Triomphe in Paris. Once the main tourist highlights are ticked off it pays to hunker down with a beer and do some people watching – another Vientiane specialty.
If you've got some extra time to spare in the centre of Laos, schedule a trip to The Rock Viewpoint in Phou Hin Boun National Protected Area. Set up by pioneering eco-tour company Green Discovery, the adventure-focused draw – a five-hour drive from Vientiane – features unique accommodations and activities such as hiking, Via Ferrata and ziplining amidst one of the biggest limestone forests in Asia.  
WHERE TO STAY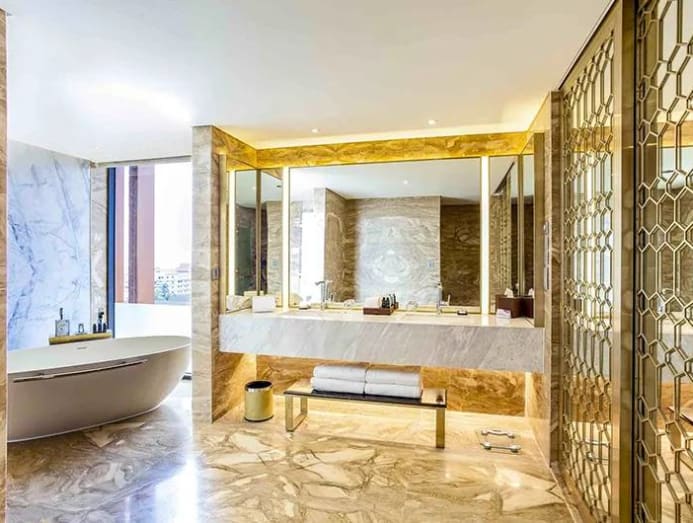 Vientiane is a little short on international branded hotels compared with other Asian capitals. But the tidy Crowne Plaza Vientiane does a splendid job of supplying the trimmings you'd want from a big-name luxury option. Plush guest rooms and suites feature restrained traditional Lao touches. F&B options, meanwhile, range from the fine dining 3 Merchants to Splash, a fun bar/restaurant located next to the property's infinity pool which, in turn, is adjacent to a spa and one of the best fitness facilities in the city. Another great option in Vientiane is Settha Palace, which has been keeping guests in colonial splendor since the early 1930s.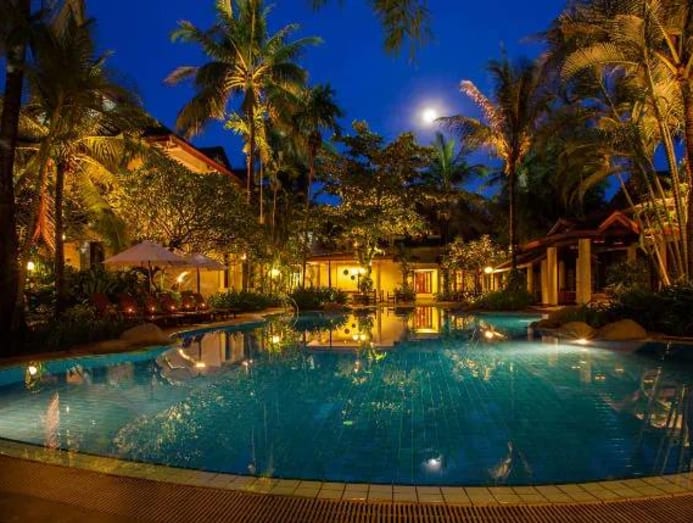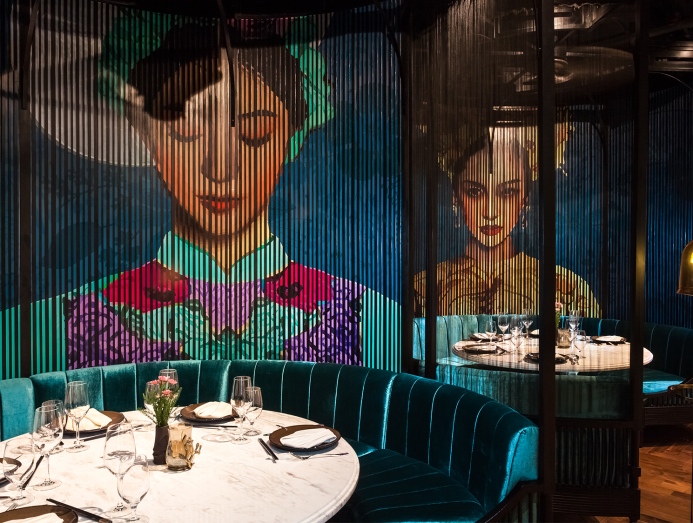 Lao food is no slouch in the culinary stakes, as you'll discover at Doi Ka Noi. Here resident culinary genius Noi channels wisdom passed down from her grandmother, inspiration from local cooking traditions, and her innate instinct for flavour combinations. Menus change frequently depending on seasonality and availability of ingredients, but sample dishes may include pa tod ob sai mak len aharn jeen haw Phongsali (Phongsali-style fish with tomatoes and Sichuan pepper), or yam mak eua pow sai sin moo (charcoal roasted aubergine salad with pork and herbs).
The pick of Vientiane's fine selection of French restaurants is Bistro 22. Don't miss the tender lamb shank in a rich red-wine jus and the decadent chocolate fondant. Another hit on the fine dining scene is 3 Merchants at the Crowne Plaza where flavours and techniques from around Asia provide the basis for the city's most adventurous tasting menu. For a more local experience, travellers can fill up at Ban Anou Night Market perfect for sampling local classics such as ping kai (grilled chicken) and larb.
LUANG PRABANG
Nestled at the confluence of the Mekong and Nam Khan rivers, amidst a heartbreaking backdrop of jungle-clad mountains, Luang Prabang is undoubtedly the draw card attraction in Laos.
Spiritual solace is supplied by saffron-robed monks collecting their daily alms, and impossibly ornate temples such as Wat Xieng Thong. Lavish hotels and chic eateries up the ante in the comfort stakes. And the string of open-air bars that line the Mekong River offers cold beer and cocktails in a setting that bypasses convivial and moves directly to jaw-dropping.
The city is UNESCO World Heritage-listed, which means that most of its cultural wonders such as its royal palaces and ornate temples remain extant. Other draws include Wat Phou Si, which sits atop a hill overlooking the city and offers incredible sunset views over the city towards the mountains.
Known for its left-field culture, Luang Prabang boasts several interesting galleries and bookshops as well as venues that specialise in traditional arts and crafts such as bamboo and textile weaving. Stop at Ock Pop Top, a non-profit organisation seeking to preserve traditional weaving techniques. Guests can spend an afternoon there learning about the process of silk weaving from the creation of dyes to the final process of loom weaving. Alternatively, a stroll around the pretty tree and bougainvillea-lined streets reveal the city's beautiful architecture, a mixture of traditional Lao and French colonial influences.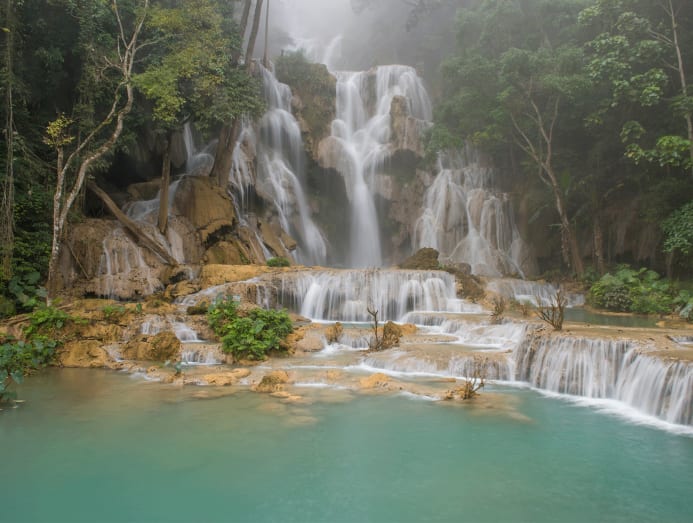 Outside town, the beautiful countryside is rich in ethnic culture, and opportunities for trekking are bountiful. Other easily accessible attractions, meanwhile, include Pak Ou caves – where damaged Buddhas were once stored – and Kuang Si Waterfall, a succession of falls and crystalline jungle pools.
On the way to Kuang Si Waterfall, make sure you stop at Laos Buffalo Dairy, a social enterprise, family-friendly tourist attraction, and gastronomic destination rolled into one. It helps local farmers get more from their animals by turning their milk into delicious products like ice cream and a range of cheeses.
WHERE TO STAY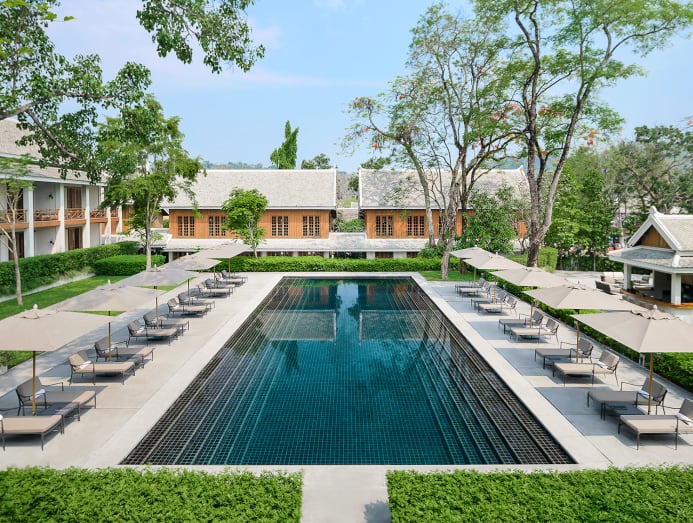 In terms of location, there's no better place to rest your head in Luang Prabang than at the Avani+ Luang Prabang Hotel. This superb boutique option is supremely situated close to the night market and a breezy five-minute stroll from the Mekong riverside. Within easy walking distance are top sights including the Royal Palace, Wat Mai, and the Mount Phousi viewpoint. Yet it can also be difficult to tear yourself away from the hotel itself. Built, in keeping with Luang Prabang's UNESCO status, in the style of a French colonial-era barracks, the property has crisp white walls and louvre windows.
Especially appealing is its central courtyard, where jasmine blossoms and banyan trees shade a gorgeous swimming pool. Located a little way out of the town and built around the hillsides of a verdant river valley, Rosewood Luang Prabang makes the most out of its spectacular surroundings. The interior design, by Bill Bensley, makes bold references to Luang Prabang's heady cultural melange. The pick of the accommodations, meanwhile, are hilltop tents, inspired by the ethnic tribes of the area, that sit flush with the treetops.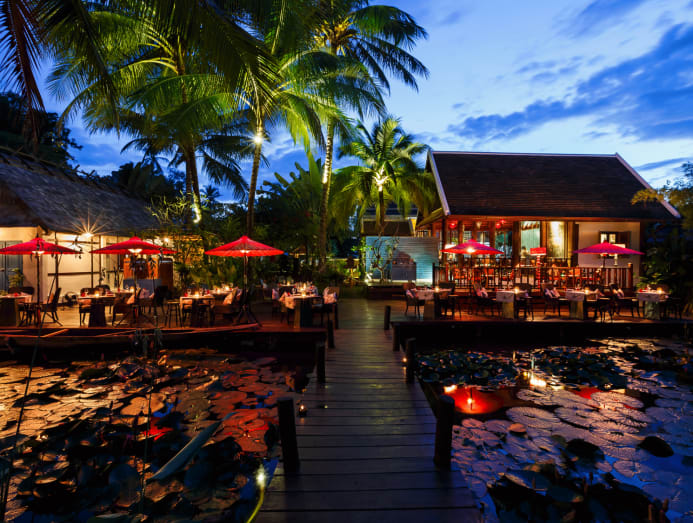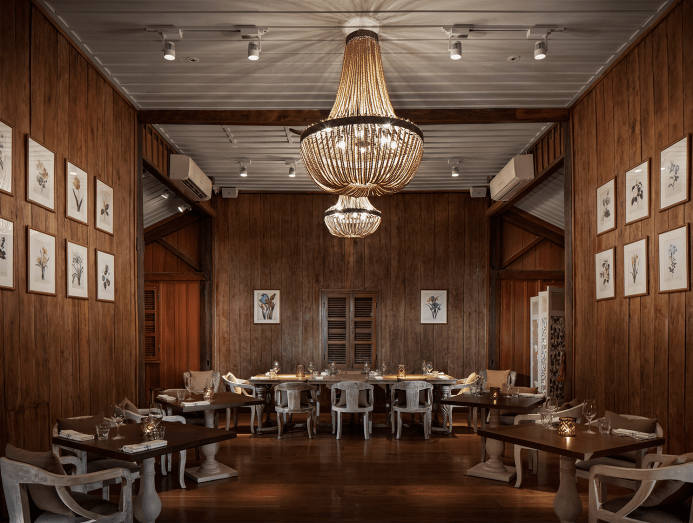 With a main restaurant area overlooking three lotus ponds – registered as a UNESCO World Heritage Site since 1995 – there are few more atmospheric spots for fine dining than Manda de Laos in Luang Prabang. The venue caters to a predominantly well-heeled tourist audience, meaning a slight toning down of the more robust edges of Lao cuisine. But potent cocktails and crowd-pleasers such as ping dook moo (pork ribs cooked sous vide and spiked with galangal, lemongrass, and honey) are befitting of the ambiance.
Packing guests in since 2005, Tamarind remains a standard-bearer for local cuisine in Luang Prabang. The venue's tasting platters – including its signature Luang Prabang Set – may well be the best way for newbies to get acquainted with indigenous flavors and exotic staples such as khai pen (deep-fried river weed) and jaew bong (a jam-like dip made with chili and buffalo skin). For a break from Lao cuisine, try Gaspard, one of the town's best French restaurants.