Les Amis has emerged after a month-long renovation. What can diners expect?
The three-Michelin-starred restaurant now boasts a refurbished interior, new dedicated cheese and caviar rooms, and a new section where diners can purchase gourmet produce. One thing that hasn't changed (much): The menu.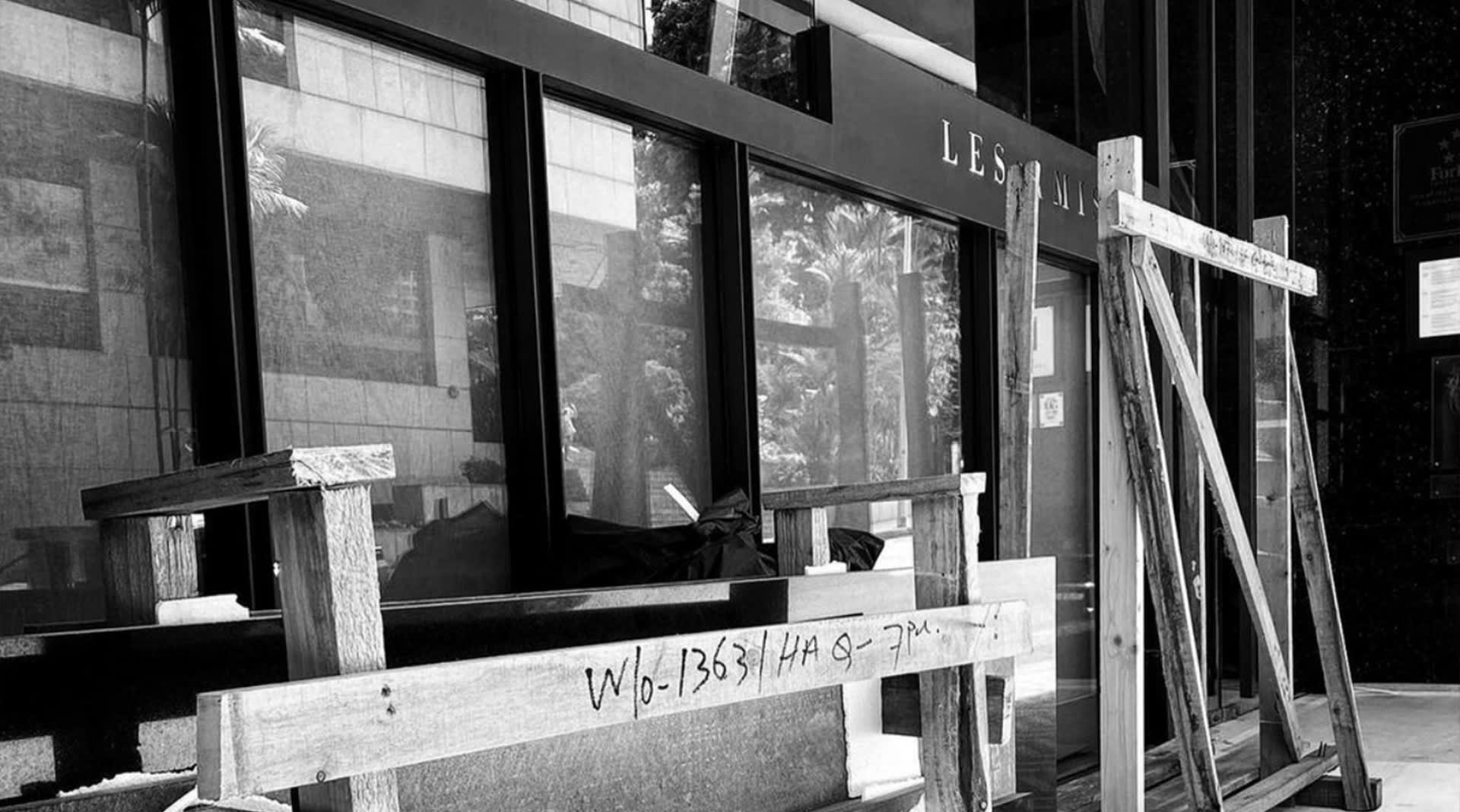 The news of Singapore's heightened pandemic alert, which prohibited in-restaurant dining from May 16 to Jun 20, came as a blow to most restaurants… save for French fine diner Les Amis.
As luck with have it, the 27-year-strong institution had scheduled a grand renovation that would take place through the month of June, with reopening slated for Jun 24. Just in time, as it turns out, for diners to return to its welcoming embrace, albeit only in pairs for the time being.
The good news: Les Amis will still feel familiar to its regulars even if its interiors have been gutted to make way for brand new floors, ceilings, carpeting and furnishings. That's because its layout, said executive chef Sebastien Lepinoy, will remain unchanged.
Diners will still be greeted by a burgundy feature wall, kitchen staff will still cook "below deck", just a short flight of stairs down from the dining room, and mannered service staff will continue to gracefully haul their bread and ice cream trolleys up a couple of steps to the mezzanine level.
"It is important to us that we keep our identity," explained Lepinoy, who has helmed the restaurant for the past eight years and under whose tenure it has earned three Michelin stars, five stars from Forbes Travel Guide and a Grand Award by Wine Spectator. In the restaurant world, those collective awards are the Hollywood equivalent of the EGOT (Emmy/Grammy/Oscar/Tony).
"Les Amis has been around since 1994, and when you are a restaurant that has been around that long, you need to maintain your identity," Lepinoy said.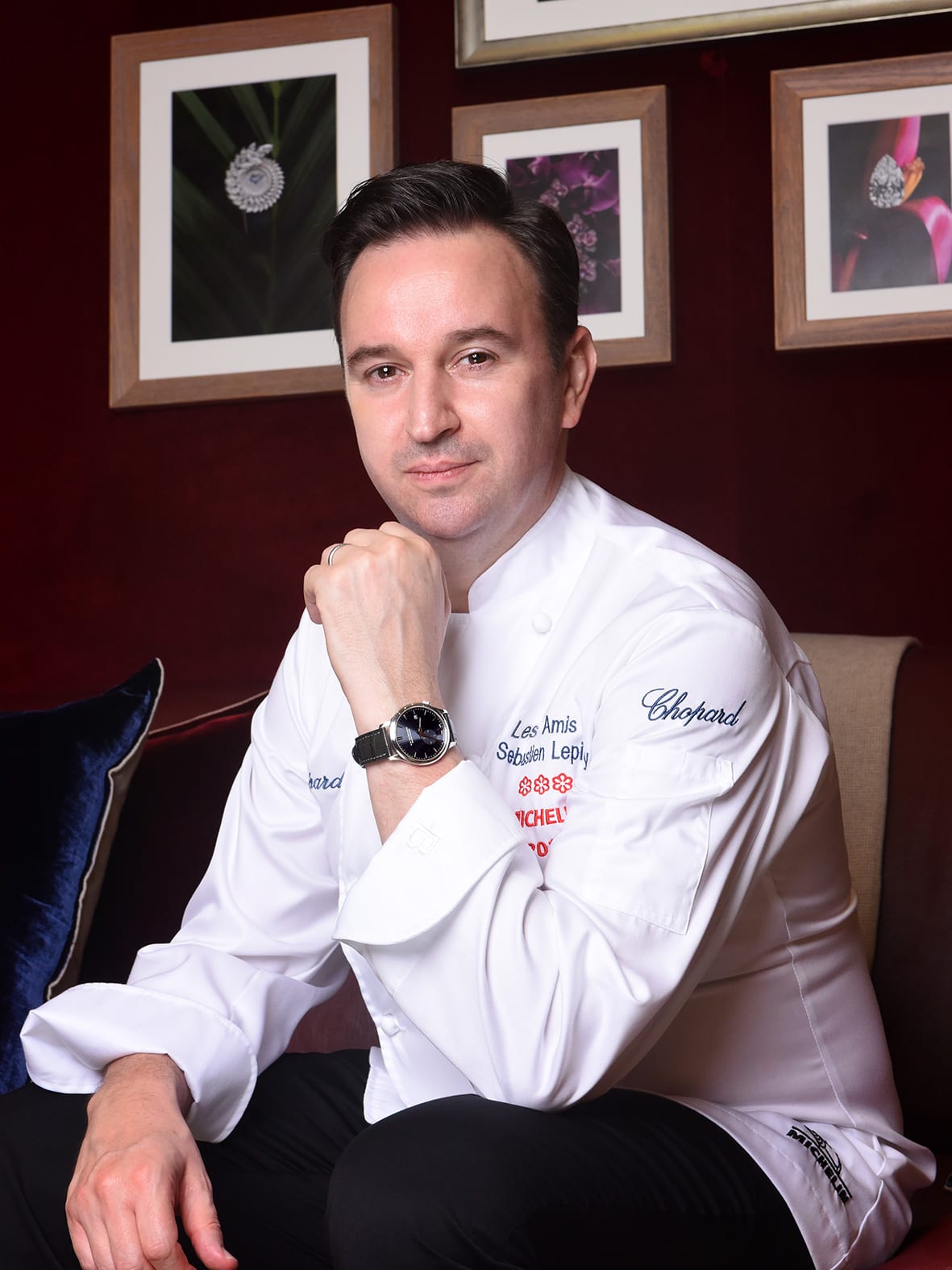 THE LUXURY OF LINGERING
At its heart, this latest renovation is about creating a more comfortable dining experience for the restaurant's guests who often linger up to five hours over their meal.
Hence, new Chelsea chairs from Italian designer Rodolfo Dordoni have been chosen for its private rooms to offer better back support while every table is now 3cm larger to allow for more forearm room. In the rest of the dining room, the chairs have been refurbished and padded with additional fibre for greater support.
Also new to the space are dedicated cheese and caviar rooms where diners can engage with newly minted cheese master Manoj Sharma and caviar master Patrick Esteves – both long time maitre d's of the restaurant – about the nuances of the delicacies on offer. Both gentlemen earned their titles through training in France with various producers.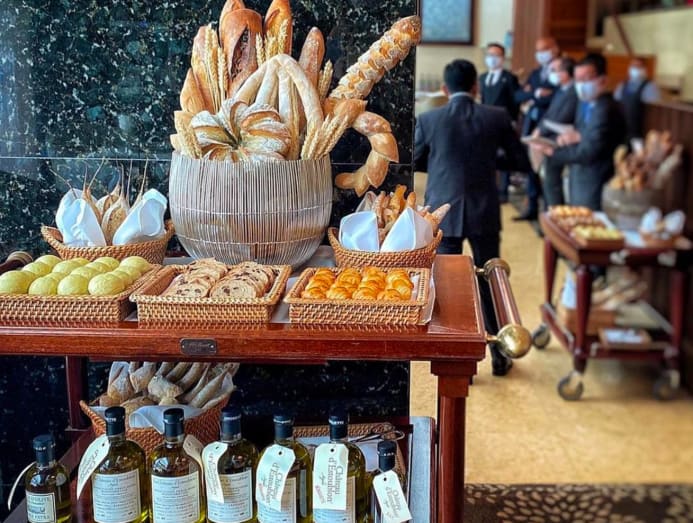 Conversely, to ease the work of its front-of-house team, little touches like new carbon serving trays, which are 3kg lighter than their previous silver ones, literally lighten the load when ferrying food from kitchen to table.
The menu, however, will remain much the same.
"Les Amis is a French classic restaurant," explained Lepinoy. "Our menu changes four times a year, following the French seasons. And this is how it will continue. We have signature dishes that people travel from all over the world for and we cannot change these. We will open with the summer menu, with ingredients like tomatoes, lobster, langoustine, sweetbreads… all common during this time of year. Changing signature items is high risk; that's how you lose your Michelin stars. Customers come for specific things throughout the year."
EGGS, EGGS, EGGS
To commemorate its refreshed guise, however, Lepinoy has created a new signature dish featuring a poached egg from France, blanketed in watercress puree and served with "an impressive" amount of caviar. Diners can choose from four types of the indulgent roe for this dish, namely Oscietra, beluga, Kristal and sevruga. Lest you were wondering, "an impressive amount" constitutes 25g. That's almost a whole small tin of caviar, which usually weighs 30g.
"We have basic prices for the menu where people can choose between sevruga and Kristal. If they want to go for the beluga or Oscietra, there are supplements," he added.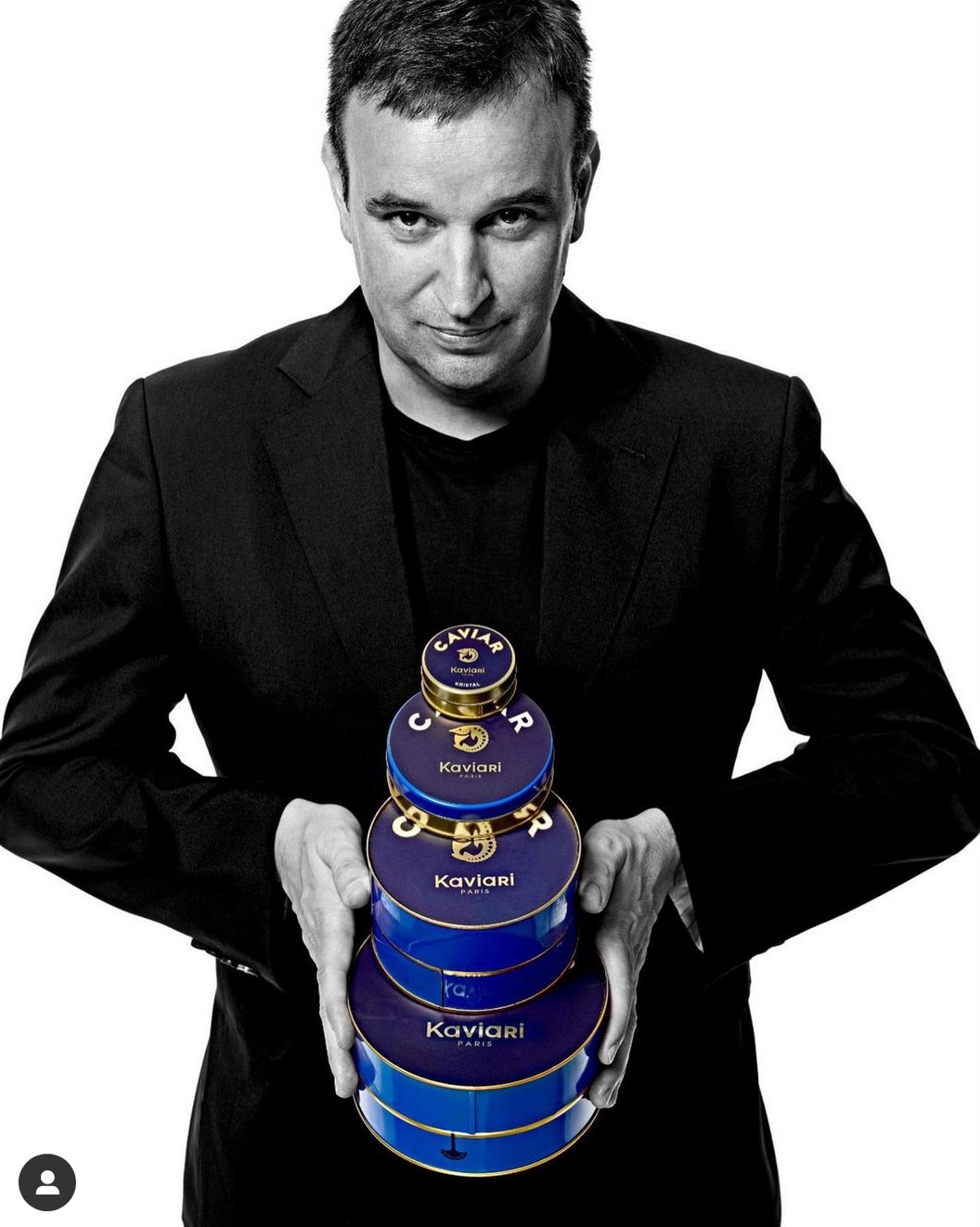 The supplement for a serving of beluga caviar hovers around the S$300 mark, which for most of the restaurant's high rollers, is chump change. "The beluga is really expensive, but usually we don't need to sell it," affirmed Lepinoy. "When people see it, they either want it or they don't. Often (if they do), people will just take the full tin of caviar. So in that case, we serve the eggs for free, and the tin of caviar goes on the table and they just spoon it on their plates."
Which brings us to new spending habits.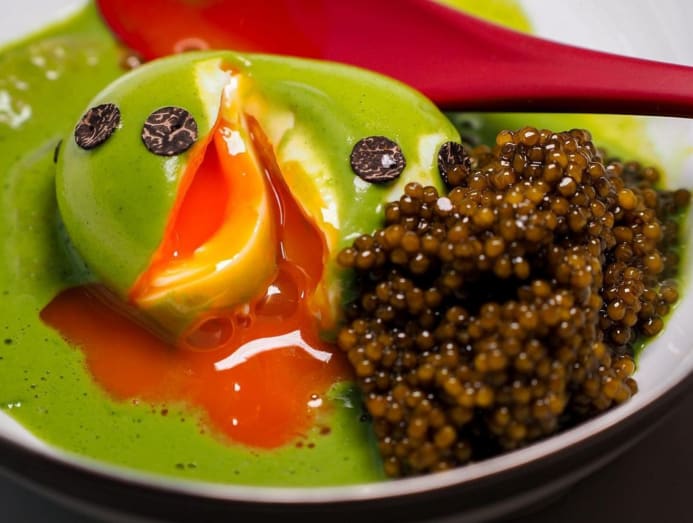 The latest semi-lockdown may not have affected Les Amis, but the pandemic has left an indelible mark on the way it operates. Before borders closed, Les Amis saw foreign visitors making up 25 per cent of its clientele; today it hosts full houses of Singapore's food-loving residents.
"With the 10.30pm cut-off for alcohol service, people now arrive for dinner by 7pm and by 10pm they are taking coffee. By 11pm they leave," Lepinoy explained. "But now, people stay a long time for lunch and we sell a lot more alcohol then too. Since people are not travelling, we see them spending on higher-priced menus, which they indulge in also because they have the luxury of time now that many of them are working from home."
IN WITH THE NEW
Out of the embers of last year's Circuit Breaker has also emerged a new merchandising arm that sees the restaurant's products such as ice creams, smoked salmon, caviar, olive oil, butter and cheeses available for purchase. "In these uncertain times, we want people to have a piece of Les Amis at home, you don't have to come in to dine," he said.
Yet dining-in is the very essence of restaurants like Les Amis, and its firm following has shown their enthusiasm with healthy reservations even before it has opened its doors. At the time of writing three days before its opening, the restaurant reported 80 per cent reservations. Evidently, its guests cannot wait to get back to the table.