Li Nanxing, aka Ah Ge, is now collaborating with the TungLok Group
The veteran actor and food connoisseur has a new collaboration with the TungLok Group, showcasing seven seafood dishes across six of the group's restaurants.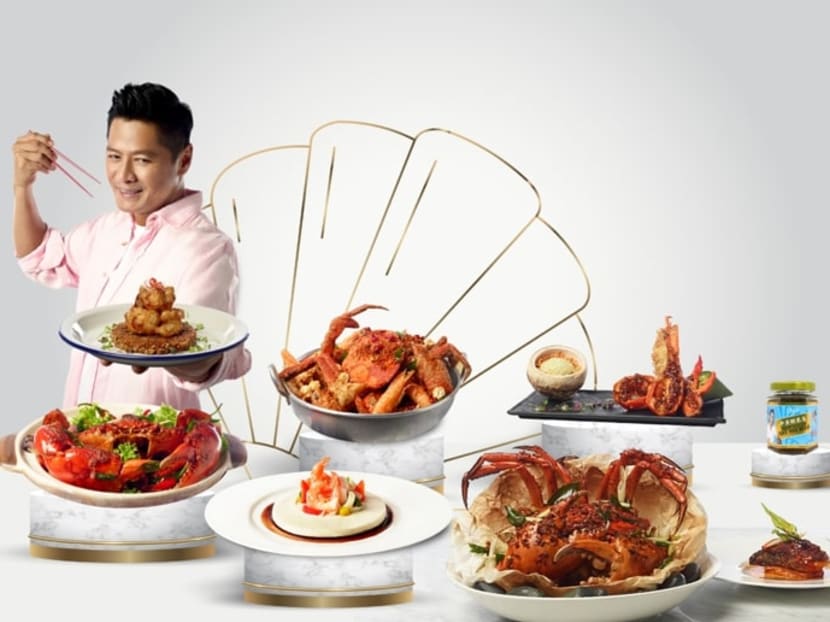 In case you don't know already, Singapore celebrity Li Nanxing, also affectionately known as Ah Ge, is known for more than just his acting chops. He's also quite the chef.
Not only does Li have his own cooking show, LNX x Hawkers, he has done several food collaborations with the likes of Bakers & Co bakery and Yun Nans. Oh, he also has his very own signature Dried Scallop Hae Bee Hiam sauce. The sauce was made using his own family recipes.
Ah Ge now has a collaboration with TungLok Group. The restaurant chain is releasing a series of specialty dishes across six of its restaurants, namely TungLok Seafood, Lao Beijing, TungLok Signatures, TungLok Heen, Tong Le Private Dining and Dancing Crab. The dishes showcase Li's hae bee hiam sauce, cooked into new iterations of seafood dishes.
Over at TungLok Seafood, try the Wok-fried Crab with LNX Sauce (S$98++ per kg), cooked with the spicy-savoury sauce. At Lao Beijing, try the crayfish (S$22.80++), also stir-fried with Li's sauce and served with crispy rice crackers.
Meanwhile, TungLok Signatures is serving up pillowy-soft Steamed Layered Beancurd, Fresh Prawns, Capsicums and Lily Bulbs with LNX Sauce (S$28++). At TungLok Haven, choose from Laksa Pan-fried Barramundi with LNX Sauce (S$18++) or the Fragrant Wok-fried Live Crab (S$74++ per crab).
For an indulgent treat, head over to Tong Le Private Dining, where baked lobster with the LNX sauce (S$68++) awaits, served with fragrant rice in a coconut. At Dancing Crab, you'll want to try The Ultimate Trio (S$133++), a platter consisting of an 800g live crab, soft shell crab, 12 pieces of white prawns, Pacific Bocourti Fillet and crispy popcorn, all cooked with the delectable sauce. 
The Ultimate Trio is already available at Dancing Crab. Li Nanxing's other seafood dishes will be available exclusively for TungLok members from Nov 15 to Nov 25. They will be available to the public from Nov 24.