Lien Foundation launches book with 'hacks' on caring for persons with dementia
The visual catalogue – cheekily titled Hack Care – is styled like an IKEA catalogue, replete with more than 50 tricks to make the home a friendlier place for those living with dementia.
Singapore charity organisation Lien Foundation has teamed up with Lekker Architects and Lanzavecchia + Wai Design Studio to launch Hack Care – a catalogue of DIY hacks to create dementia-friendly homes.
Styled like an IKEA catalogue with online instruction manuals, the 240-page Hack Care book presents a visual compendium of more than 50 hacks and tricks, essays and stories to make the home a friendlier place for those living with dementia and to help their caregivers cope with the daily challenges of caregiving.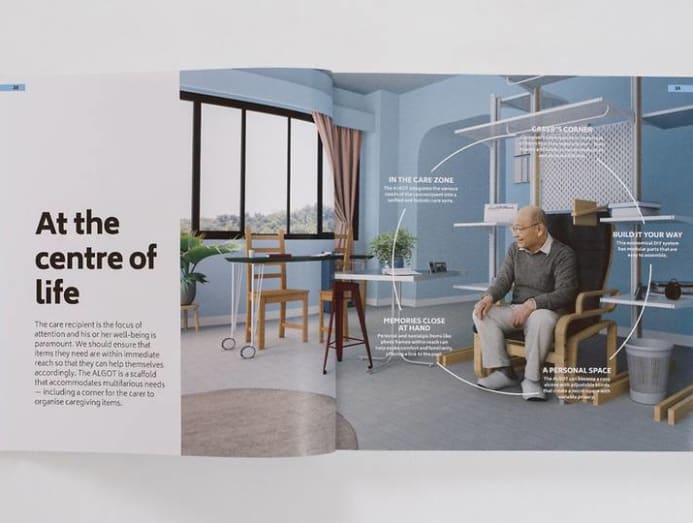 The book's title is a contrast to the common "heck care" euphemism. Instead, the guide is born out of the desire to show how one can care better for persons with dementia through simple hacks, improvisations or creative ideas.
Hack Care mitigates the limited range of readily-available care products for seniors and persons with dementia. It combines the design and research insights of Lekker Architects with the expertise of product and furniture designers from Lanzavecchia + Wai Design Studio.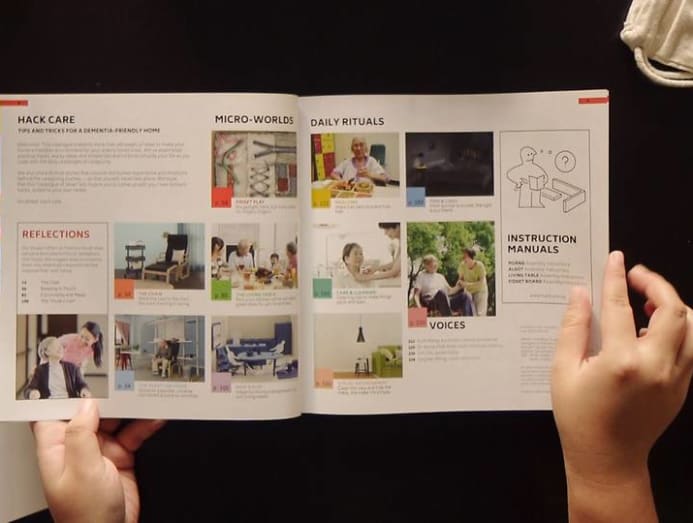 "Living with dementia is daunting and our everyday home environments do not always anticipate or meet the unique needs of people battling cognitive and physical frailty. These challenges can be mitigated with good design that is functional, inspirational and accessible, and shaped by the shared experiences of caregivers who have been on a similar journey," said Lee Poh Wah, CEO of Lien Foundation.
Although it is modelled after the IKEA catalogue, Hack Care is not confined to IKEA products. Instead, it presents a whole range of possibilities for caregivers that correspond to the wide-ranging needs of persons with dementia – from larger-scale hacks like improvising the IKEA Poang chair to simple ones like camouflaging an exit door in a colour similar to its adjacent walls.
The book also features the collective wisdom of professional caregivers who have journeyed with persons living with dementia – from a psychologist and a geriatrician to a community dementia care.
Five hundred copies of the book are available to the public for free. Those interested can request for a hard copy via the Hack Care website. Alternatively, a complimentary soft copy can also be downloaded from the website.
On Sep 21 and Sep 28 at 7pm, the organisation will also hold an online demo of hacking ideas from the book. The demo can be accessed via livestream on Lien Foundation's Facebook page.