Livestream sales of luxury items are popular in China, but not Singapore. Why?
Online fashion retailers Style Theory, LuxLexicon, and Vestiaire Collective cite our compact geography as one reason why luxury goods aren't marketed more via livestreams in Singapore.
With lockdowns and working from home now a way of life, it is no surprise that global e-commerce is experiencing an explosive growth. In particular, online sales via livestreams are booming, and nowhere is this more apparent than in one of the most digitally advanced markets in the world – China.
For the fashion world in particular, livestreaming is no longer perceived as a marketing tool for cheap brands selling at massive discounts. Its popularity has reached such feverish pitch that luxury brands can no longer afford to ignore it.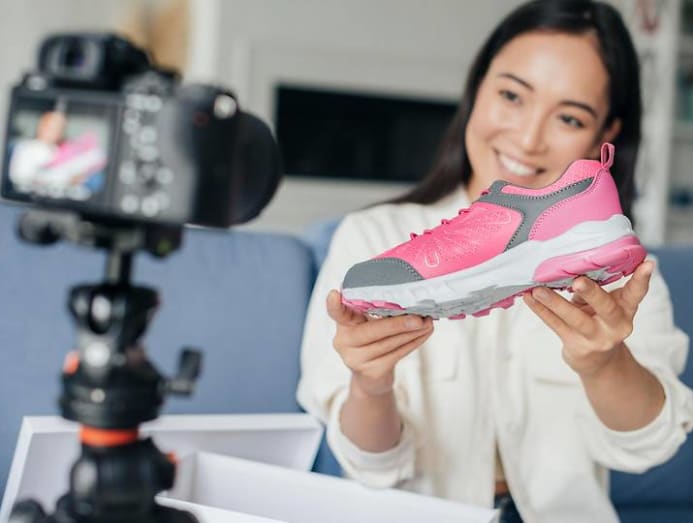 The potential is tremendous. According to Jing Daily, China bucked the global luxury market's downhill trend by posting a phenomenal 48 per cent growth in 2020. As of December 2020, China's livestreaming audience hit 617 million, an increase of 57 million users since March 2020. Of this, 388 million people have made purchases via livestreams compared to 300 million in 2019.
So 2020 became the year that luxury brands and retailers moved into the live broadcast arena. French luxury house Louis Vuitton hosted its first livestream on luxury retail application Little Red Book (Xiaohongshu); Net-a-Porter sold luxury bags with A-list Chinese influencer Mr Bags on Alibaba's Taobao Live platform; Kering-owned Bottega Veneta's collaboration with China's "Lipstick King" Austin Li saw 230 Mini Pouch bags sold for 12,300 yuan (about S$2,550) each in 10 seconds; and Moncler is now directly managing its own e-commerce following a successful Weibo livestream for the 7 Moncler Fragment Hiroshi Fujiwara collection last July, which generated 32 million views in one day.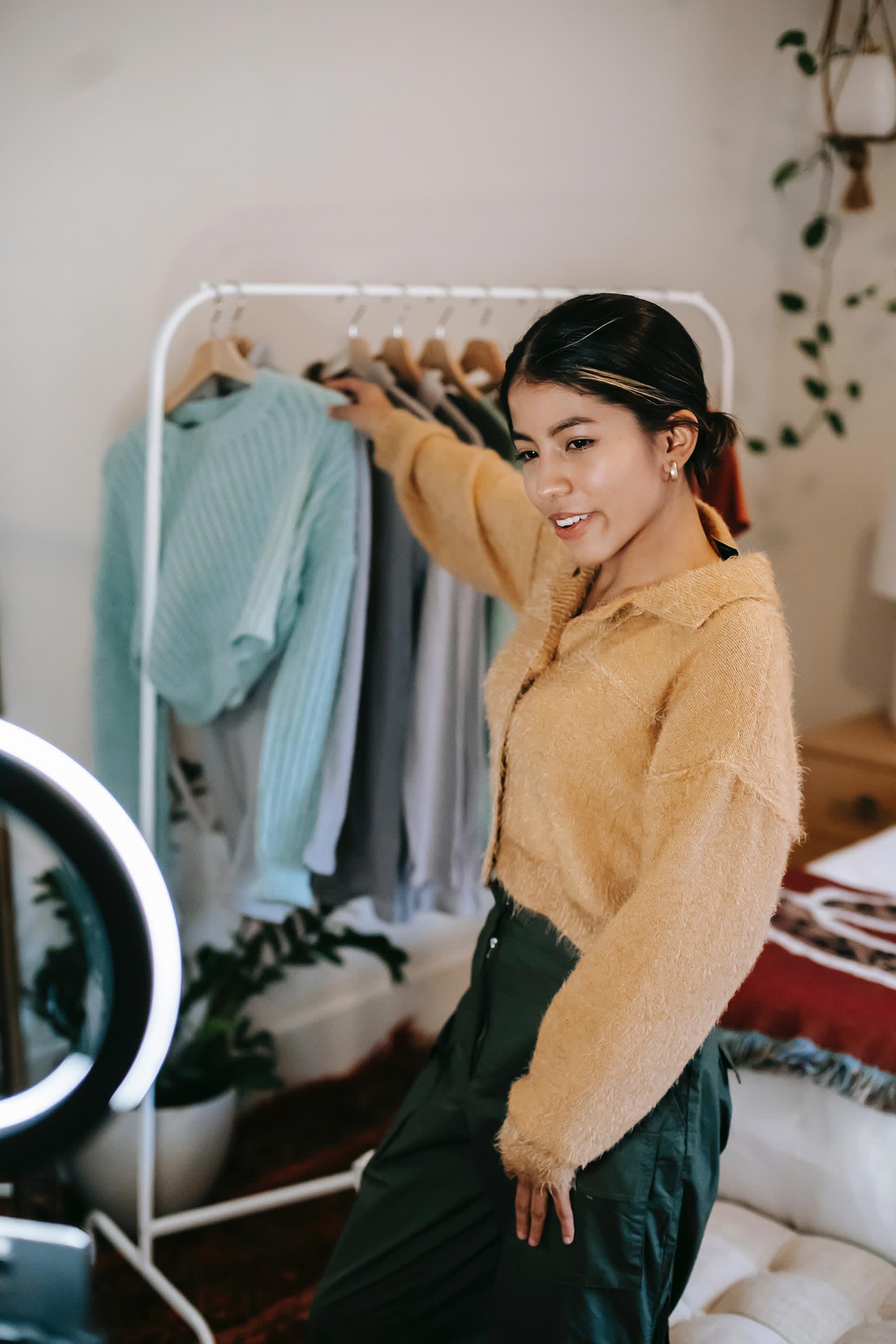 With such phenomenal results, why then is the use of livestreams for retailing luxury items trudging along in Singapore instead?
Mrs Florence Low, founder of luxury independent consignment platforms LuxLexicon and LuxCollate, cites a smaller land mass and proximity to the physical retail experience as key reasons why Singaporeans are only just warming up to the idea of livestream shopping.
"[China's] geographical vastness makes livestream shopping more appealing compared to a trudge to a physical store," explained Low. "On the other hand, Singapore, with its small size and great transport infrastructure, means one can access the products in person in mere minutes, hence providing neither a push nor motivation for livestream shopping."
LuxLexicon focuses mainly on pre-loved and brand-new Hermes bags while LuxCollate retails other European luxury brands. During last year's Circuit Breaker, Low started retailing the items live on Facebook and Instagram when LuxLexicon's store at The Centrepoint was shut.
"The main motivation at that time was to maintain a digital touchpoint with our customers and enhance their engagement with our brand. Also, lockdowns everywhere led to a massive increase in social media usage, and we wanted to capture and increase eyeballs to our social media feed with an improved, richer content," said Low.
Her livestreams average 300 viewers, with the highest attendance so far being 651 on June 6. The typical profile is female, either a professional or business owner, and aged between 30 and 50.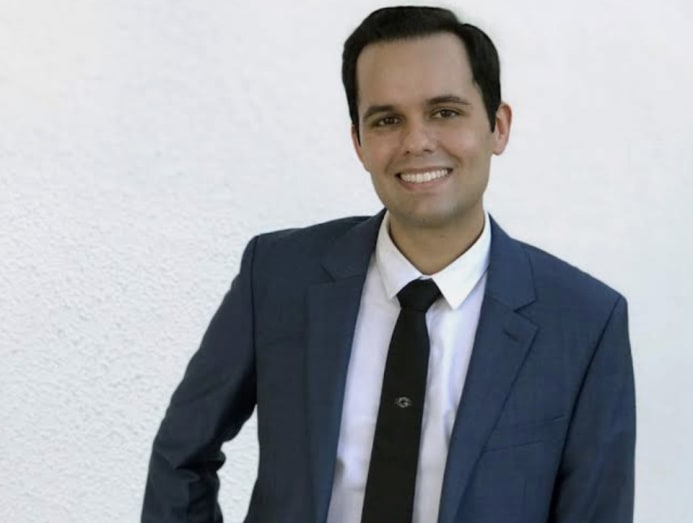 Duncan White, the Asia-Pacific marketing head for Vestiaire Collective, a retail platform for pre-owned fashion, echoes similar observations. He said: "We have seen the growth in terms of the use of this channel for fast fashion and FMCG products and more recently began to also see it as an avenue for higher price point items. However, this is still at the relatively early stages.
"Singapore as a market is also defined by proximity, with luxury retail locations being easily accessible to consumers to interact with the product at any time they want. The notion of using live commerce as a platform for luxury would also then serve to build product awareness as opposed to purchase conversion."
So far, Vestiaire has done livestreams only for the Hong Kong market, where it works with influencer hosts to retail bags, shoes and accessories. But there are plans to host one for Singapore "in the upcoming months" said White.
There are pros and cons to livestreaming, he added. While it may be an attractive interactive shopping experience where popular hosts talk through the specifications and conditions of the pre-loved items, and offer styling tips, viewership can vary depending on interest level in the topic and pre-event publicity efforts.
"As products still have a relatively higher sale point, users may still prefer to view the product in person before making a purchase decision, Also, each item is a unique piece, so there needs to be a balance in terms of ensuring a good breadth of products to counter user fatigue for a better return on investment."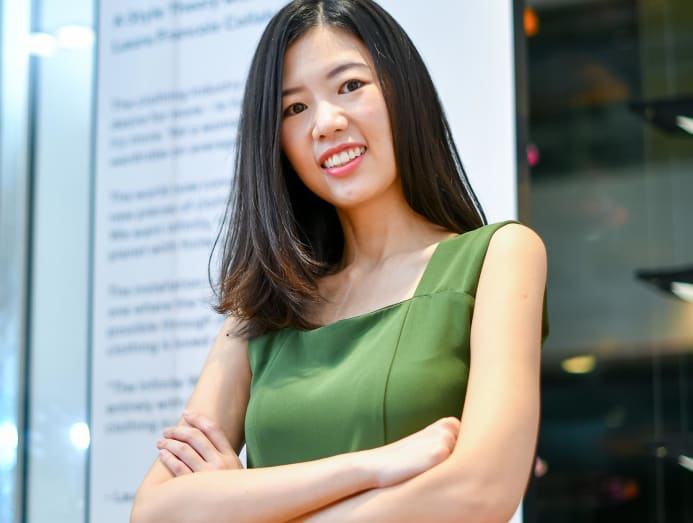 Style Theory, Southeast Asia's largest circular fashion platform offering rental, resale, consignment and restoration services for design apparel and bags, has held livestreams in-store with hosts such as beauty influencers Drea Chong and Cheryl Wee and later on Instagram.
Co-founder and chief operating officer Raena Lim said: "We found that what worked for our personality-led livestreams pre-COVID-19 was the high levels of immediate audience-host interaction, and the potential for hosting post-livestream fringe [physical] events that would bolster RSVP interest and set the stage for higher engagement at future virtual or physical events.
"With our livestreams on Instagram, there is tremendous potential for further innovation in content and format, especially as platforms themselves roll out new features to enable seamless streaming and collaboration."
Lim finds that her experiences with customers in Singapore and Indonesia have been "promising because of the openness of these consumer markets" and the credibility the brand has built over the years. The audience tends to be 85 per cent female in the age range of 25 to 40 years old.
Lim said: "As an established resale platform for luxury bags in Southeast Asia, we are also able to offer our livestream customers interest-free payments plans and a competitive returns policy, giving shoppers the ability to purchase high quality, high-value bags through livestreams with confidence.
"We've seen different levels of engagement across the different formats, but typically with the addition of a KOL [key opinion leader] or online personality, viewership is higher – sometimes in the four-digit range – as we are able to tap into their following as well."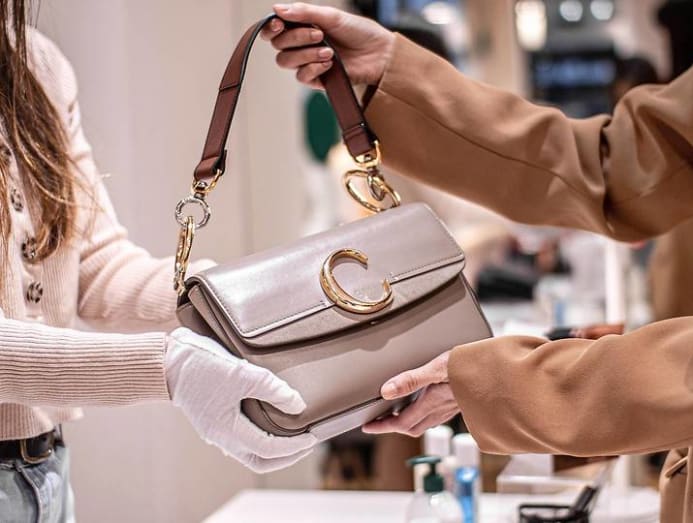 Louis Vuitton's Little Red Book debut was compared with other Taobao rooms selling discounted fast fashion, while Dior's broadcasts have drawn flak for boring conversations and a lack of diversity. The path to ringing tills is not smooth-lined, but paved with considerations on technicalities, brand exclusivity and identity, and audience affinity.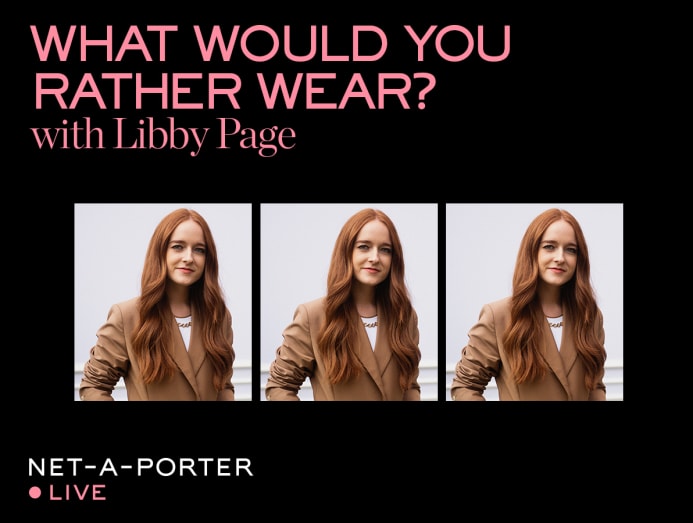 One of the benefits of livestreaming is its ability to bring a product to life in a more experiential way, said Net-a-Porter's chief marketing officer Sheena Sauvaire. "[Customers] can see details of the products close-up, hear about the brand story, ask questions live and see how our editors style each piece. As the stream is in the site, when customers are more developed in the purchase path, it has a greater propensity to drive product sales."
On the other hand, LuxLexicon's Low feels that a physical store is "still better in creating that dimension of human touch and warmth and providing an immersive brand experience for shoppers, more so for luxury retail given the need to touch and feel a physical item."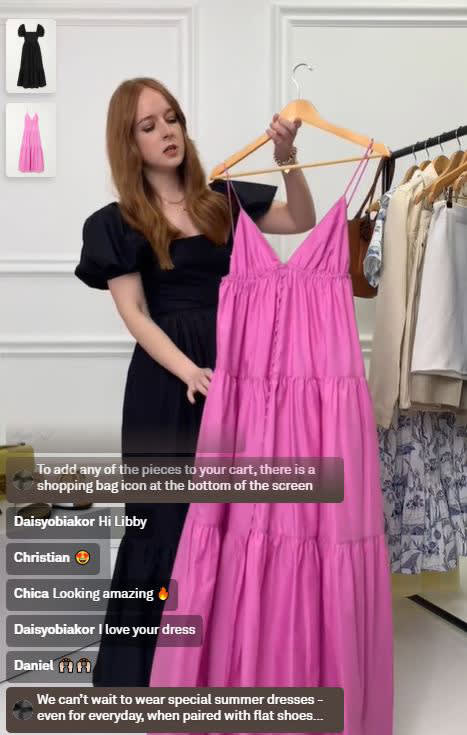 Luxury brands are thus likely to tread the livestream ground cautiously until they've a solid strategy in blending offline and online touchpoints, such that one inspires confidence to purchase high-priced items in the other.
Style Theory's Lim said: "Livestreaming, especially when live product reviews or styling elements are introduced, helps to bridge the gap between shopping online and trying it in person. It lends itself particularly well to luxury retail as it can provide an interactive, personalised experience that shoppers seek when booking private viewings in offline spaces. This closes the loop for them when it comes to shopping for luxury online."