World-class food, art, hotels: The upsides of living in Singapore in a time of coronavirus
While cabin fever is unavoidable, one travel junkie has taken to making the best use of her time on home turf: By discovering – and rediscovering – the plethora of world-class restaurants, retail outlets, art galleries and hotels on our little red dot.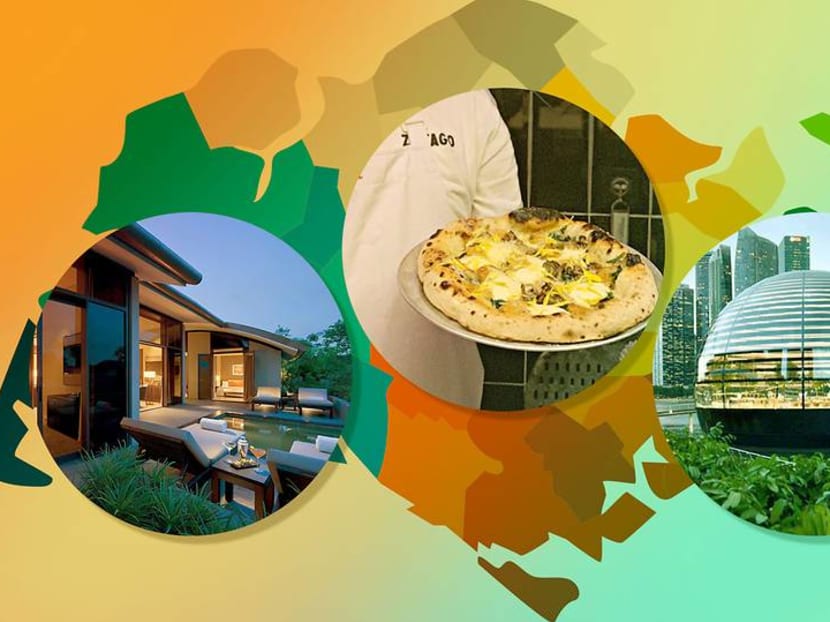 I'm not going to lie. Just like many others in Singapore, I am still reeling from not being able to travel. It is hard not to feel a pang of jealousy when I see friends who are living overseas post wanderlust-worthy photos as they roam their own, much larger countries. Cabin fever is also largely unavoidable, especially since it is not quite possible to enjoy a dramatic change in scenery on our little red dot.
Still, the best way to cope with a world that has vastly changed is to do one's best to see the silver lining in this cloud. The brightest, shiniest lining is of course that because Singapore is small enough, we have been able to measure, track and isolate COVID-19 cases with efficiency. This in turn has given many of us in the country the chance to enjoy a semblance of normality in these hugely abnormal times.
Inspired by how domestic tourism has taken off in many other locales (for example, Italians are finally taking time to visit attractions in Rome because they do not have to jostle with tourists) and the Singapore Tourism Board's SingapoRediscovers campaign, I've decided to embark on my own extended "Singapoliday".
To get into that vacay state of mind, I have taken to making meticulous plans like I would when I travel. As a self-professed foodie – like the majority of the local population – these plans frequently involve making painstaking reservations at the hottest restaurants and watering holes in town.
I assure you, Singapore's F&B scene has not disappointed in supplying that rush of adrenaline. It appears that a combination of reduced seating due to safe distancing measures and hordes of bored people has resulted in an unusually large demand for dining out.
A word of advice – unless you are willing to eat at weird hours like lunch at 2pm or dinner at 5pm, be sure to book your table at least two weeks in advance. This sure feels like Tokyo or New York, doesn't it?
Just a few weeks ago, I finally managed to snag a spot at the four-seater omakase concept Smalls by chef Bjorn Shen, where reservations are snapped up within a minute of their release. It was a triumphant moment equal to when I secured seats at globally renowned restaurants like Eleven Madison Park in New York or Pujol in Mexico City.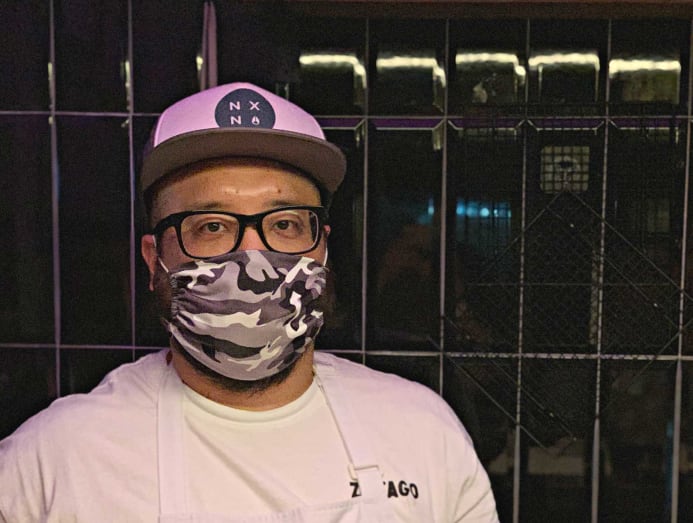 As for those who wish to stay away from the madding crowd for the time being – although seating at fine-dining restaurants is generally quite well spaced out, in any case – there are a number of standout home delivery options that are a cut above the rest.
For instance, food by three-Michelin-starred Odette is ceremoniously presented to you at your doorstep by a man in a well-fitted suit. I've also recently discovered the app by one-Michelin-starred French restaurant Ma Cuisine, where you can order a S$289 braised guinea fowl and a designer bouquet of Dan Takeda flowers to go with your nosh. There is also an in-app chat function where you can seek sommelier-recommended wine pairing suggestions.
Of course, one needs to keep occupied in-between all that feasting.
Well, there's no better time than the present to roam the country's top sights such as Gardens by the Bay and Jewel Changi Airport, which are much less crowded these days. Be sure to take Insta-worthy photos to incite a small bout of FOMO (fear of missing out) among your social media followers.
A suggestion – get yourself to the new floating Apple Marina Bay Sands store and you will literally be among the first in the world to snap a coveted photograph before trigger-happy tourists swarm to it when restrictions are eventually lifted.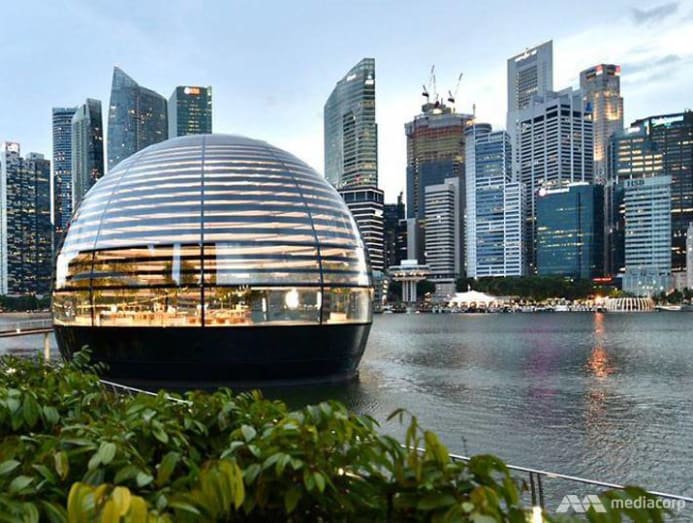 Perhaps you are feeling generous and wish to treat yourself to a spot of shopping – while stimulating the local economy at the same time. There is no better time than this safely distant present to bask in a designer's personalised attention in a by-appointment-only boutique with no one else to crowd you out. From suits and gowns to perfumes, watches and jewellery, this is your chance to snag a one-of-a-kind memento.
Of note is handbag designer Ethan Koh, who recently launched two new collections, including a range called Essentials, which feature designs made in calf leather, denim and canvas – a relaxed move away from his signature exotic skin pieces. Word has it that Koh is returning to London at the end of September, so this may be your last chance to get a private consultation with him for a while.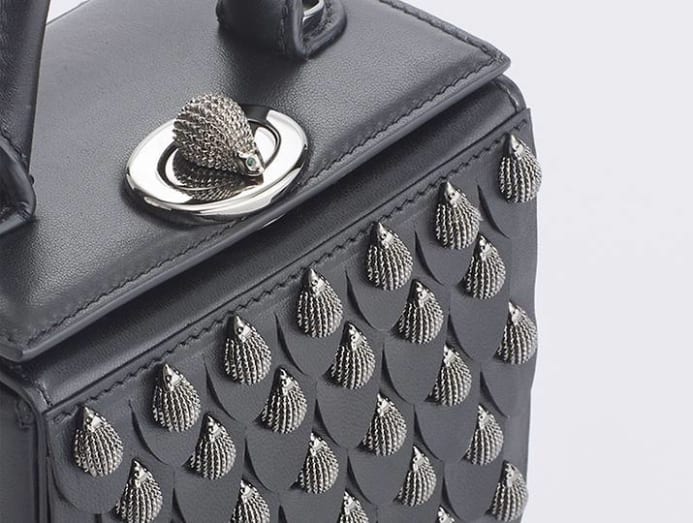 Naturally, many people on city holidays enjoy partaking in their destination's cultural highlights and it is certainly worth doing this in Singapore too. While performing arts such as theatre shows or music performances are still undergoing small-scale trials to ensure they are safe for audiences, art galleries and museums are now open.
The National Gallery Singapore has an exquisite collection of Southeast Asian works that cannot be found anywhere else in the world, so if you have been wowed by the Louvre in Paris or New York's MoMA before, swing by to train your eye to appreciate a different style of art.
Those who enjoy wandering the art galleries of Mayfair, London or the 798 Art District in Beijing may wish to spend an afternoon at Gillman Barracks. It is home to a cluster of galleries, where you might unearth some surprises.
I was amazed to discover a couple of paintings by Japanese national treasure Hiroshi Senju – frequent flyers may have noticed his large-scale waterfall paintings in Tokyo's Haneda Airport – at the Sundaram Tagore Gallery. At another gallery, my partner and I were treated to a private tour of the exhibition by the curator, simply because we happened to be the only ones visiting at that time.
Finally, no staycation is complete without at least a night spent wrapped in luxurious 400 thread count Egyptian cotton sheets and getting waited on hand and foot by upscale housekeeping and room service staff.
The list of splurge-worthy boltholes, which include Capella Singapore, Raffles Singapore and Fullerton Bay Hotel, are as gorgeous as any of the top hotels around the world.
And best of all, current safe distancing measures means that many of these posh getaways are even more exclusive these days, making you feel like you are a world away from the hustle and bustle of Singapore.
Now that's a luxury like no other.