The long-stay travel trend is making the usual hotels look and feel more like a home
Blended business and leisure travel as well as the digital nomad culture are fuelling new brand launches and flexible spaces in major hotel chains such as Marriott, Hyatt, Ascott and Accor.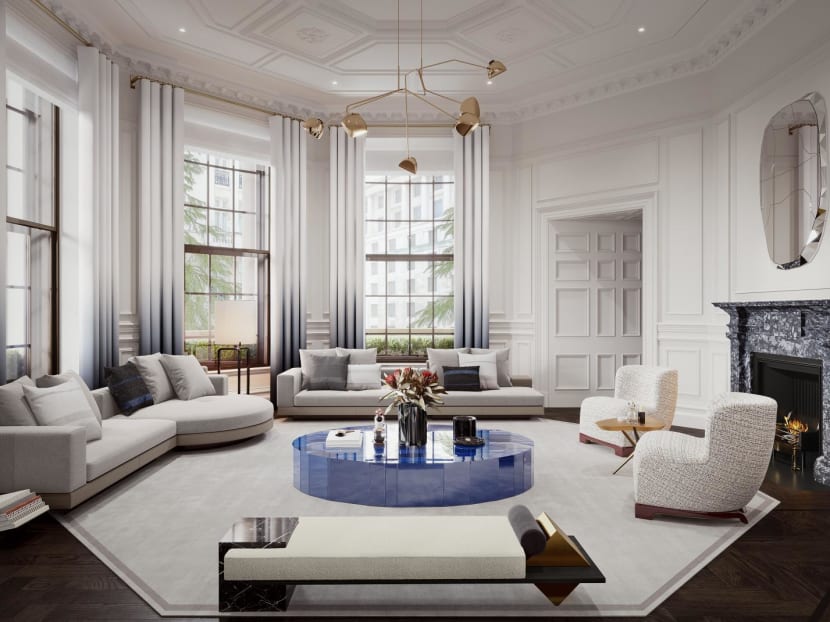 If you are seeing more home-like options in your usual hotel brands, you are right. A growing preference for space, the rise of "bleisure" and "workation" travellers — whose business trips are combined with family and leisure time — and the acceleration of digital nomad culture post-pandemic have led to a rise in demand for more home-style accommodation with work-conducive facilities. Euromonitor predicts that blended travel spending, estimated at US$200b (S$270.23b) in 2022, will more than double between 2021 and 2027. 
The Ascott Limited's managing director for Southeast Asia and head of strategy and global operations Wong Kar Ling said: "We have seen more 'bleisure' travellers residing in our serviced apartments to work and also enjoy recreational activities at the same time. The pandemic has also changed what travel means to people. We see travellers becoming both socially and environmentally conscious, and they want to make a positive impact on the communities they visit."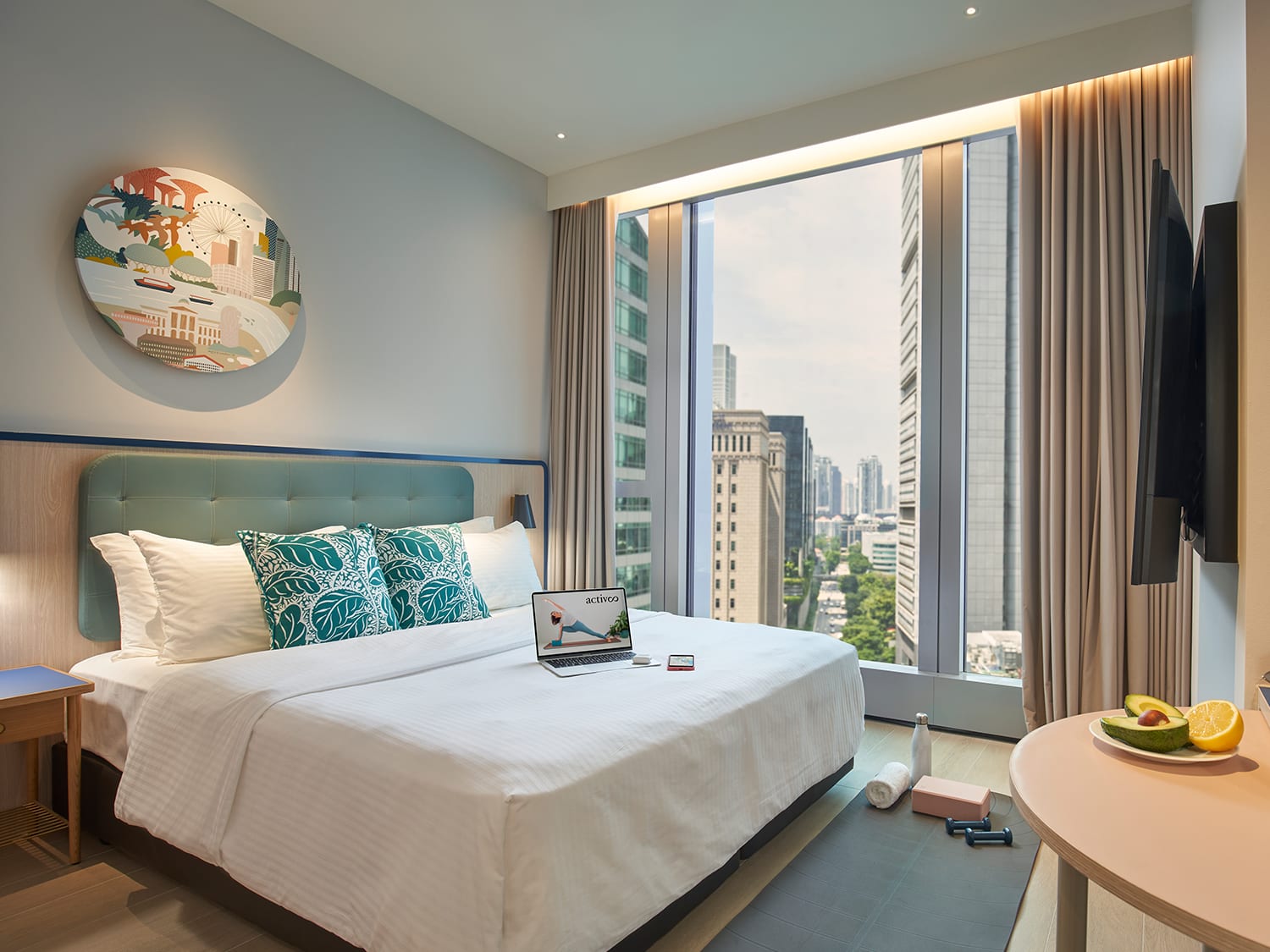 The group recently added features to bring a sense of place and nature elements to its properties. At the Citadines properties across Asia, coffee brewing and appreciation workshops, sometimes with local producers, as well as fitness programmes are provided to help guests settle in. Adding to the chill vibes are cafe-like lobby areas at Citadines Raffles Place Singapore and Citadines Bay City Manila.
Ascott's Somerset properties such as Somerset Rama 9 Bangkok and Somerset Pattaya in Thailand and Somerset Baitang Suzhou in China have lobbies with biophilic wall features and clear panels for guests to enjoy lush outdoor gardens. Family suites include children's furniture and decor in jungle and forest themes while the kids' playgrounds and adult gyms have equipment powered by solar and kinetic energy or designed to be energy-saving.
Flexible common spaces, 24/7 facilities such as on-site laundry rooms, grab-and-go stations and gyms, as well as convertible furniture, full kitchens and washer-dryers in the rooms are par for the course.
Somerset Serviced Residences properties have dual-key and interconnecting room options while Citadines Raffles Place Singapore has a shared working space at the lobby fitted with varying seating arrangements such as communal tables and barstools at high tables. The latter also has moveable tables that can be discreetly parked beneath a work desk or used as an extension for dining purposes. Guests can also prepare meals or host a private meeting in the Resident's Kitchen, a private dining space that doubles up for both meetings and intimate dining events.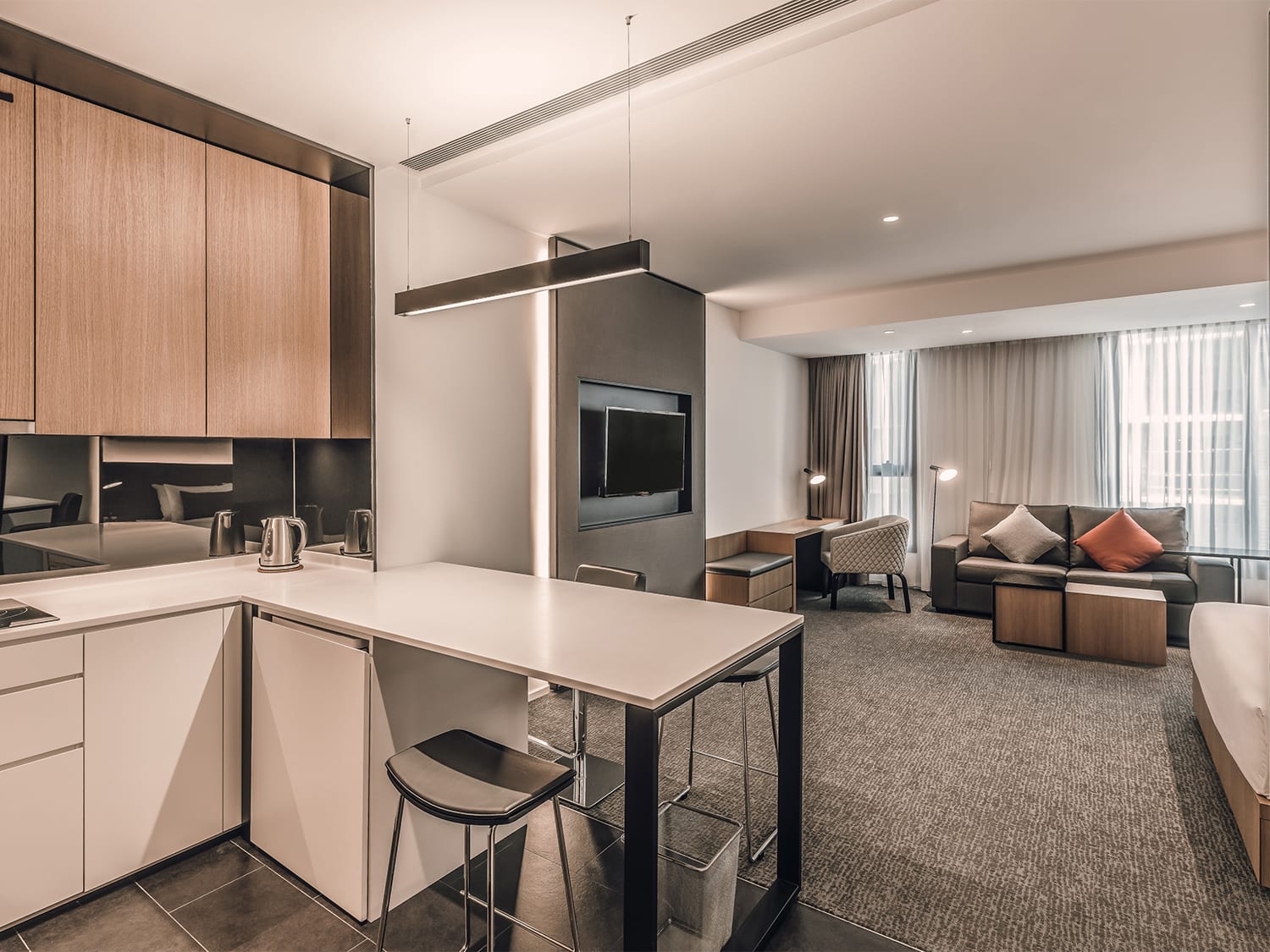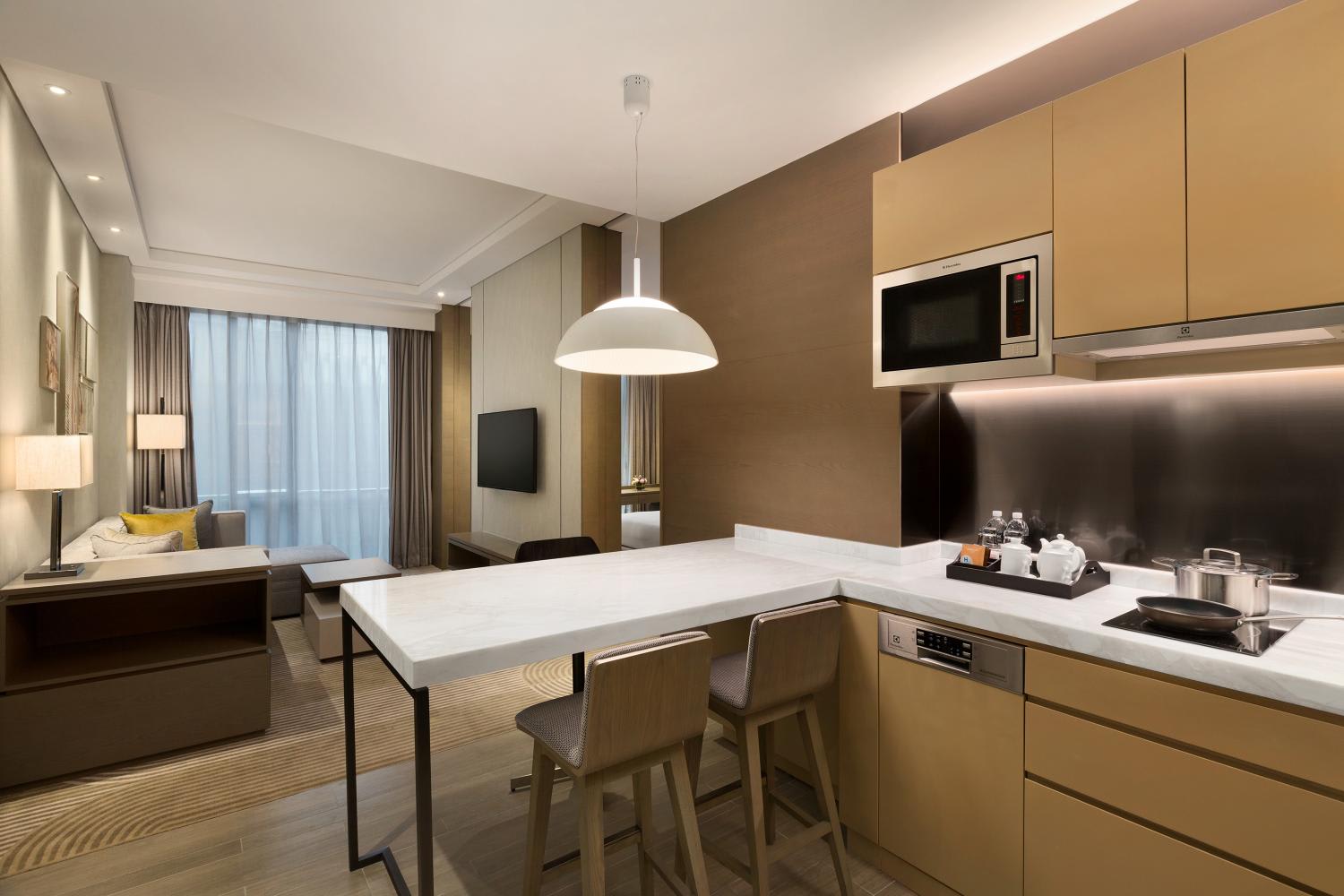 The customer base for Hyatt Hotels and Resorts' Hyatt House brand was typically business travellers. Now, the hotel's condo-like units equipped with a full kitchen, washer and dryer, separate living areas, and sometimes even a microwave, rice cooker and dishwasher are being used for getaways with family and friends after work is done. While Hyatt House has traditionally been more prolific in the US, it is fast expanding in Asia. Hyatt House Tokyo Shibuya is opening in 2024, its second property in Japan after Hyatt House Kanazawa, in addition to current properties in China and Kuala Lumpur.
Hyatt's senior vice-president for commercial in the Asia-Pacific Carina Chorengel said: "We are anticipating a growing need for an offering that blends the reality of day-to-day life, where both leisure and work needs are met. We also see an increased desire for community, which are reflected in our communal spaces and programming that create the atmosphere of connecting with neighbours. That is a natural evolution of a guest experience that captures the feeling of living in a home, rather than a hotel."
She has observed that the average business trip has increased from one to two nights to longer stays of three to four nights or sometimes more than seven nights. She explained: "There is more demand for premium accommodation and longer stays at our hotels as more people look to make the most of their travels. This is part of a broader trend of people booking longer stays, making the most of being away due to higher airline ticket prices and limited flights."
Previously, corporate travel was the primary driver of long-stay travel. Now, there is a rising number of families, especially millennial parents with younger children, who stay for multiple days and make use of family facilities while they are working in the day, said Garth Simmons, chief executive officer for Accor Southeast Asia, Japan and South Korea.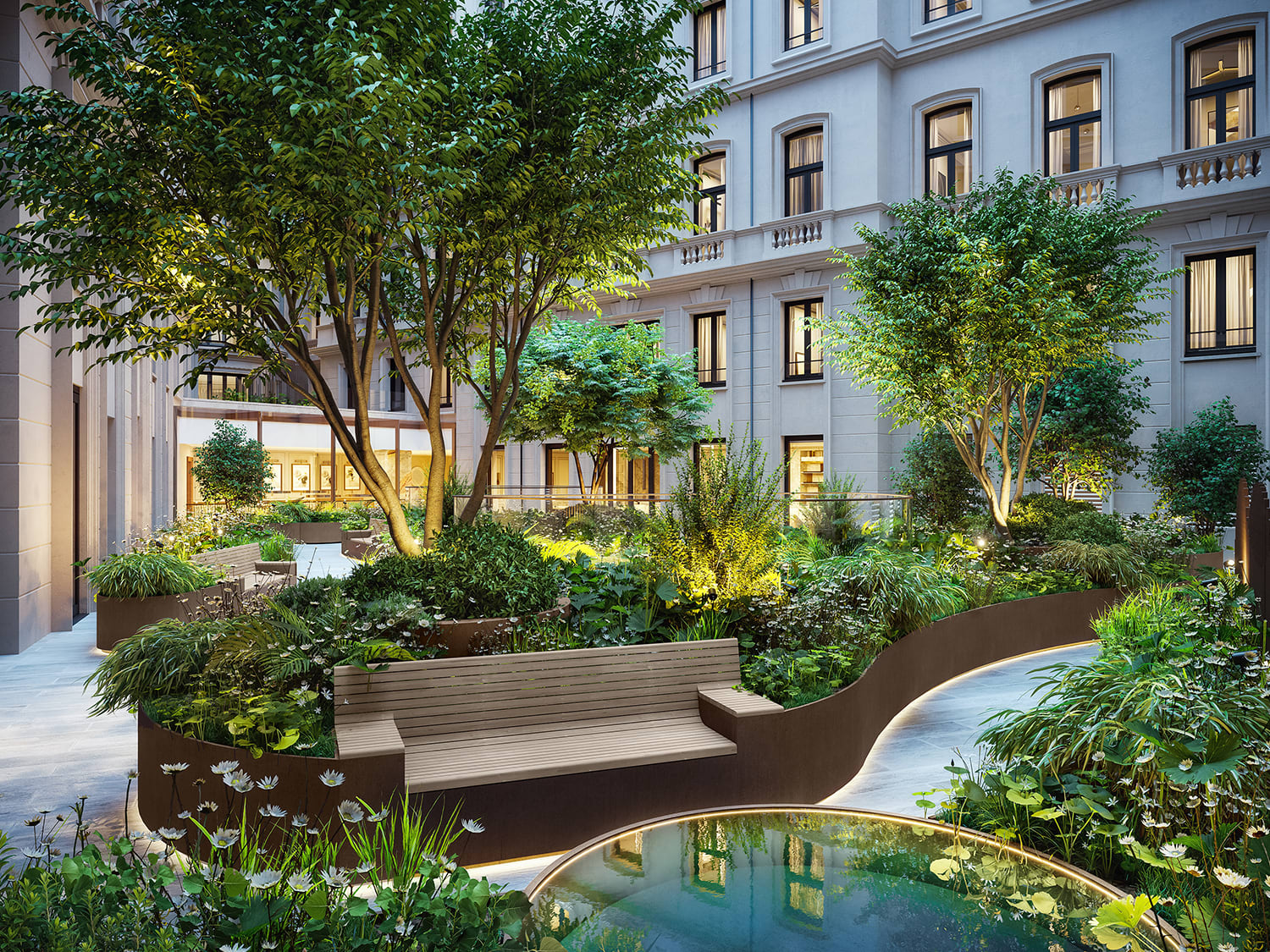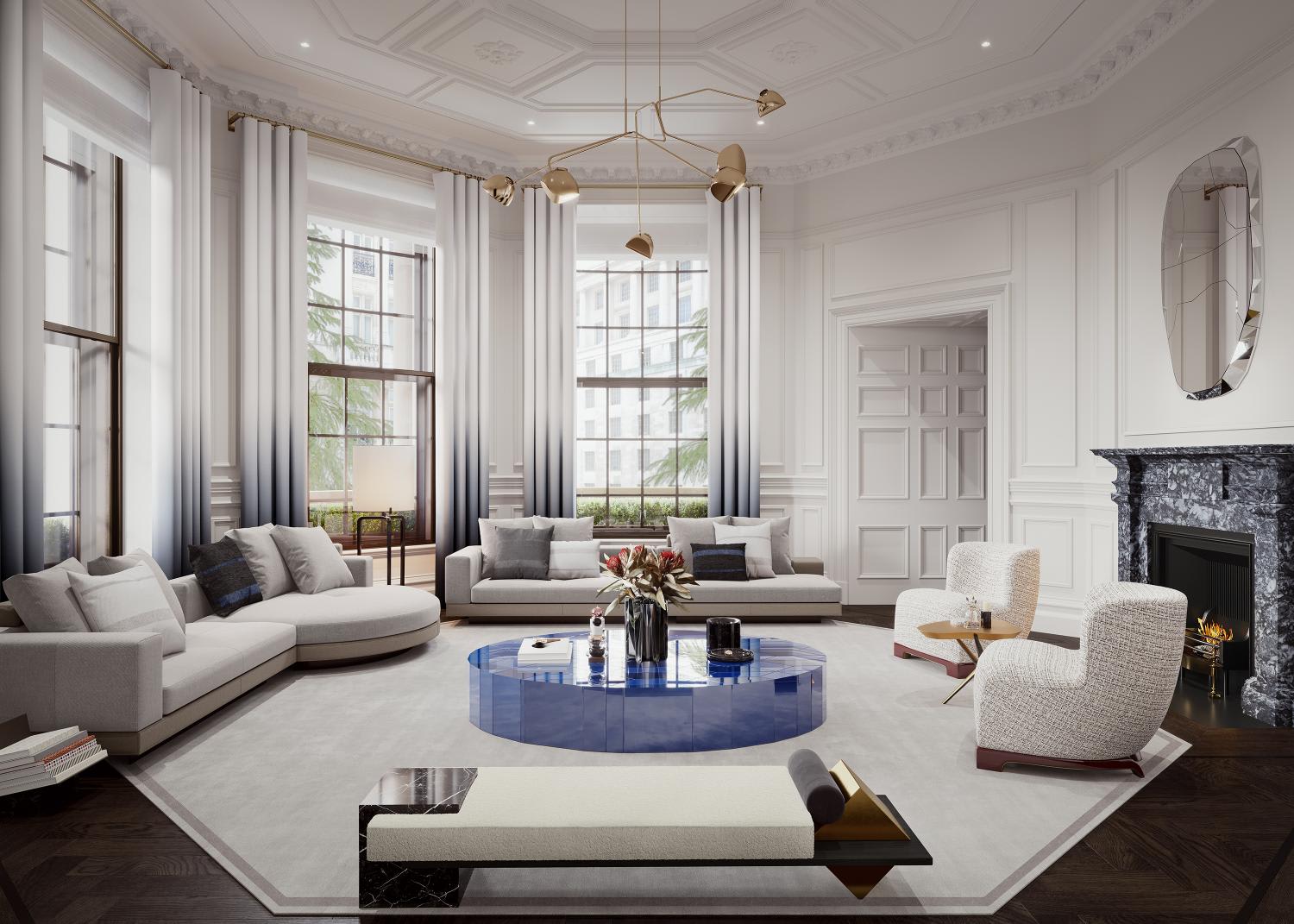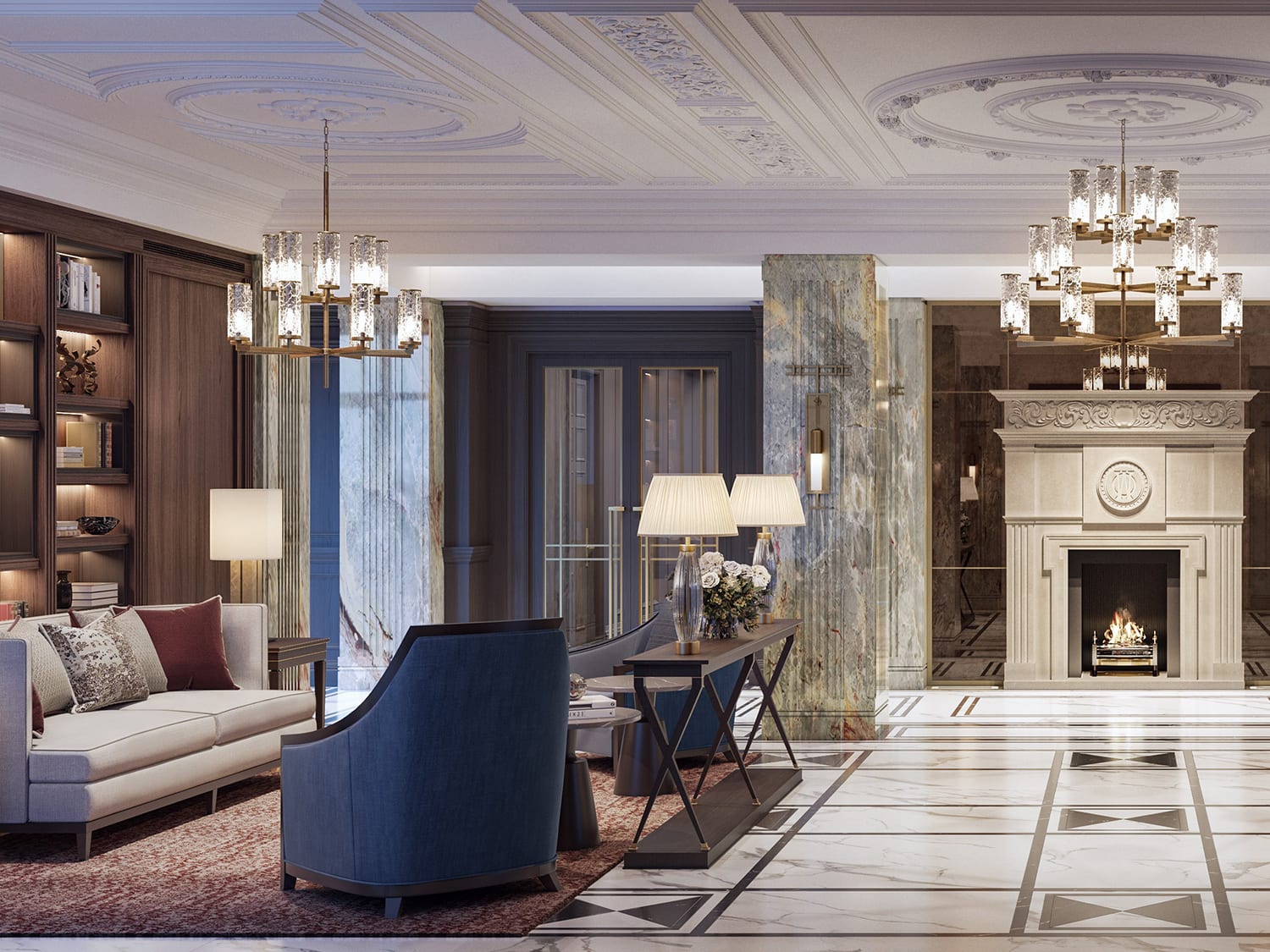 A rising star in the Accor portfolio is branded residences, privately owned apartments, villas and chalets that are extensions of Accor's luxury and premium brands such as Raffles Hotels and Resorts, Banyan Tree, Mondrian and M Gallery. The group plans to open more than 125 new branded residences over the next few years including the 85-unit OWO Residences by Raffles in London in late spring 2023, right next to the 120-key Raffles London at The OWO.  
Another group that is beefing up its extended stay offerings is Marriott International. Last year, Marriott, which is well known for its serviced apartment brand Marriott Executive Apartments, launched Apartments by Marriott Bonvoy, its sixth extended stay brand comprising a mix of one- to three-bedroom options with amenities such as a fully equipped kitchen and in-unit washer and dryer.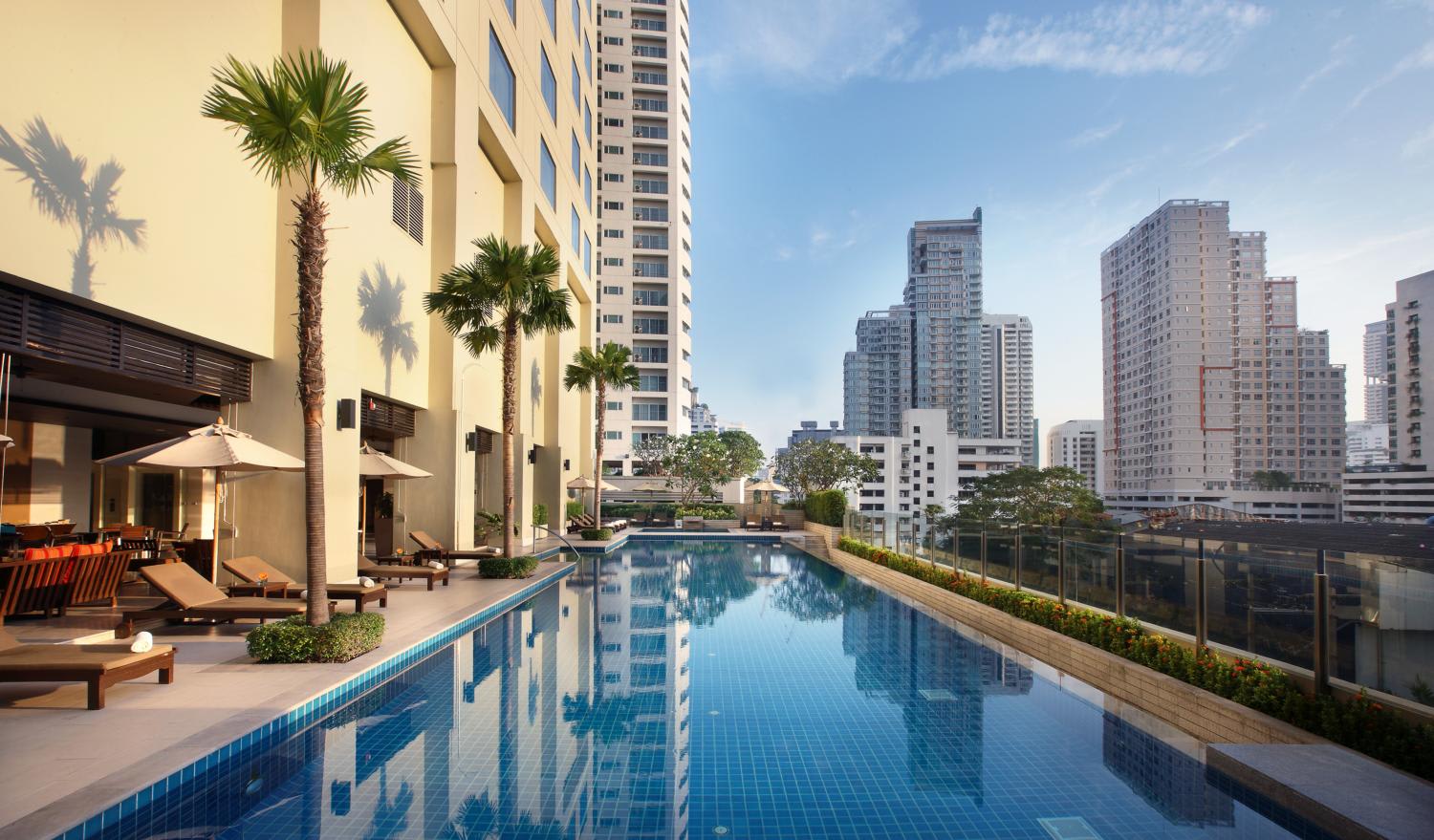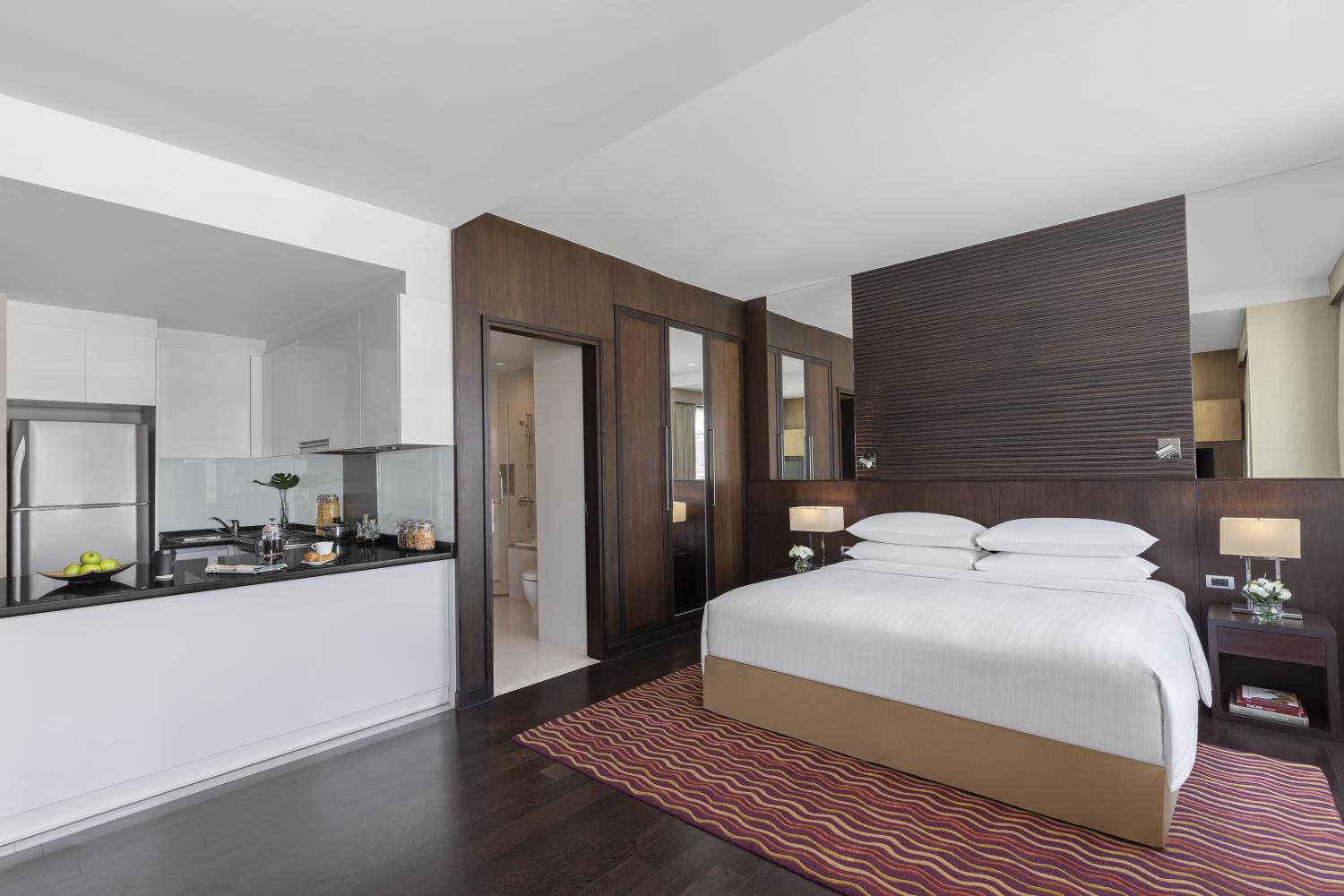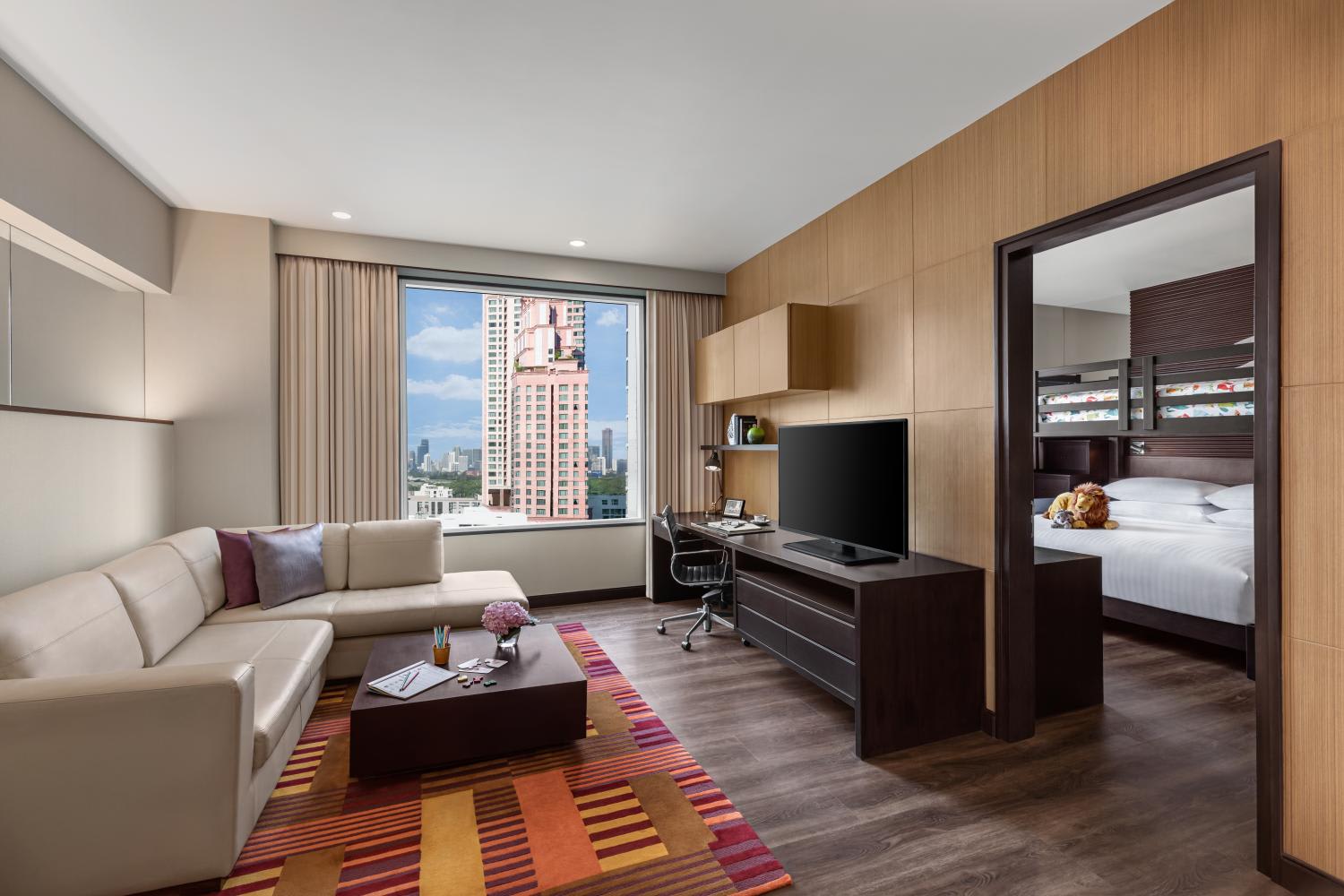 Marriott's chief sales and marketing officer for the Asia-Pacific Bart Buiring said: "This is in response to growing consumer interest among families and friends seeking more space for stays, and desire among younger travellers for wider accommodations options. Apartments by Marriott Bonvoy is differentiated from Marriott's existing extended-stay brands by focusing on properties and experiences that reflect the local neighbourhood for independent travellers seeking more space and residential amenities."
You may also be interested in: