Exclusive Korean liquor brands to feature at Lotte's duty free concession
Lotte has lots to offer as Changi Airport's key liquor and tobacco concessionaire, including over 3,000 tipples, some of which are exclusive labels. And there will be a 7 per cent discount on selected products from June 12 to June 30.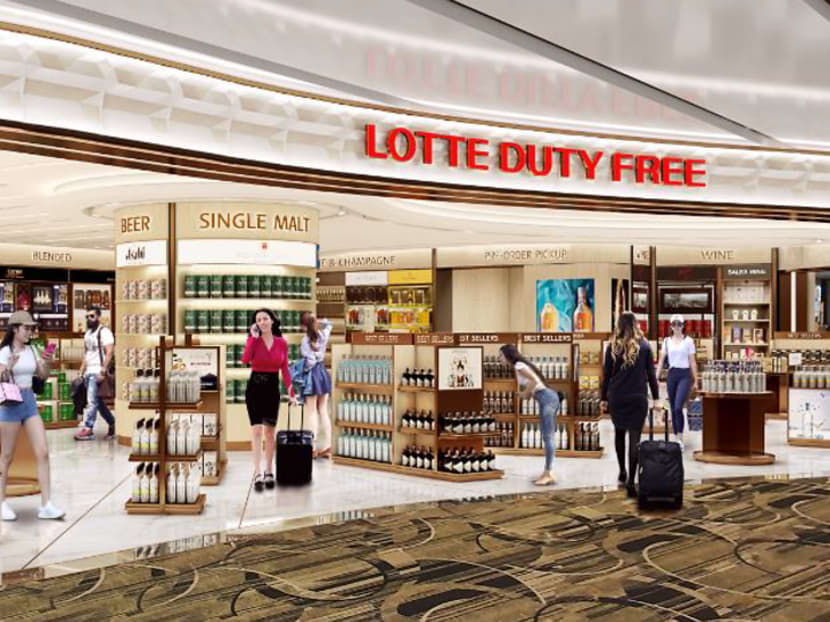 Following DFS's exit from Singapore's Changi Airport, Lotte Duty Free has taken over as the key liquor and tobacco concessionaire. The South Korean travel retailer is giving drink connoisseurs something to cheer about – Lotte will introduce over 3,000 tax and duty free wines and spirits, as well as unique retail concepts.
Product offerings, which will be expanded progressively, include special and limited-edition whiskies and cognacs, and exclusive labels only found at Changi Airport. Lotte will also bring in a dedicated collection of Asian spirits highlighting brands from Singapore and Korea, as well as alcohol-free options to cater to growing demand for non-alcoholic beverages.
One of the Changi Airport exclusives shoppers can look forward to is the the Seoljoongmae, Lotte's house brand plum liqueur made from Korean green plums, harvested from the famous plum production regions of Gwangyang and Suncheon. Lotte Chilsung's soju brand Chum-Churum, will also be brought in.
Renovation works for Lotte's physical stores at Changi Airport will only begin once circuit breaker restrictions are lifted, starting with Terminal 1 and 3. Once completed, shoppers can look forward to unique concepts such as a specialised cognac brand boutique, immersive experience zones dedicated to whisky, gin and wines and even a high-tech tasting bar, Lotte revealed.
In the meantime, Lotte will begin retailing online on iShopChangi.com. To celebrate the start of its operations, Lotte is offering a 7 per cent discount on a curated range of products from June 12 to June 30, in addition to tax- and duty-absorbed prices. Customers will also receive a 5 per cent discount voucher for the next in-store purchase for when retail stores open.  
"The new operations at Changi Airport will be the largest among all of Lotte's Asia Pacific operations," said Kap Lee, CEO of Lotte Duty Free. "We look forward to bringing new and exciting brands, activations and experiences to Changi's shoppers."
"The new operations at Changi Airport will be the largest among all of Lotte's Asia Pacific operations. We look forward to bringing new and exciting brands, activations and experiences to Changi's shoppers." – Kap Lee