Staying in this National Day weekend? Check out this free mobile game
Louis: The Game was launched on Aug 4 to celebrate the bicentennial birthday of Louis Vuitton. The action-packed mobile game will keep you occupied for hours.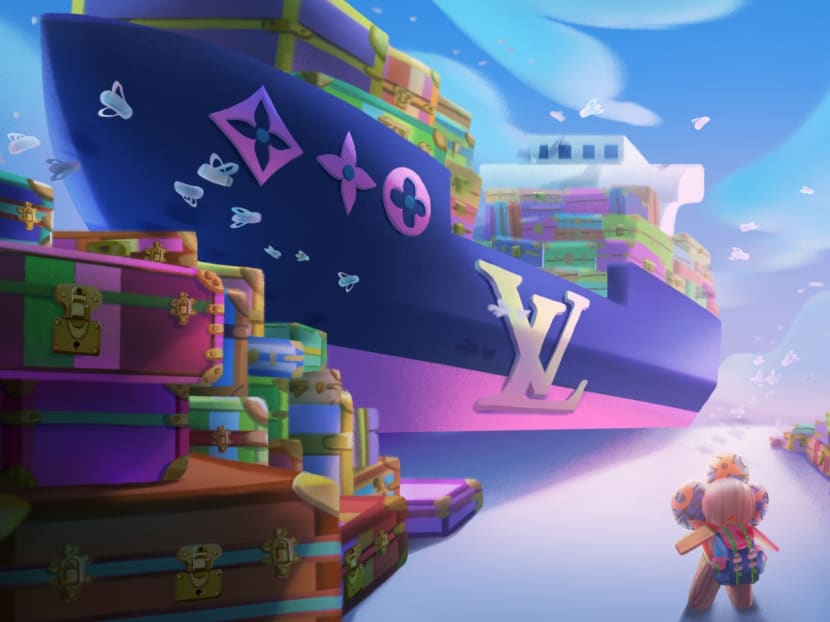 The story goes like this – at the age of 14, Louis Vuitton left his hometown of Anchay, a small town in the French Jura region. He arrived in Paris two years later, travelling by foot. Following an apprenticeship with renowned trunk maker and packer, Romain Marechal, he founded his own brand in 1854.
Louis Vuitton's first boutique was located at 4 rue Neuve-des-Capucines near Paris's Place Vendome. Today, the house has, of course, evolved to become a world-renowned luxury brand.
Fun fact – Louis Vuitton would have marked his 200th birthday on Aug 4. To celebrate this bicentennial milestone, the house launched a series of creative initiatives that highlight his visionary spirit.
The most exciting of which is Louis: The Game, a mobile game that can be downloaded on Apple's App Store and Google Play for Android devices. A check by CNA Luxury showed that the game ranks 7th in the App Store's Top Free Apps list, and 1st in the list of Top Free Adventure Games.
The game follows the fashion brand's adorable and well-loved mascot Vivienne as she travels to Paris. Along the way, players run, jump and collect several items, including 200 candles to celebrate Louis Vuitton's birthday, and 30 non-fungible tokens (NFT), ten of which were designed by Beeple. Each NFT is a collectible that can only be found in the game and cannot be sold.
Beeple, whose real name is Mike Winkelmann, is a digital artist who made headlines when his digital artwork, titled Everydays: The First 5000 Days, sold for a whopping US$70 million as an NFT. 
In the game, you can also customise your character with different Louis Vuitton monogram prints and colourways. This writer has chosen Louis Vuitton's Game On monogram print for her Vivienne, as well as the Palm Springs Monogram Reverse backpack.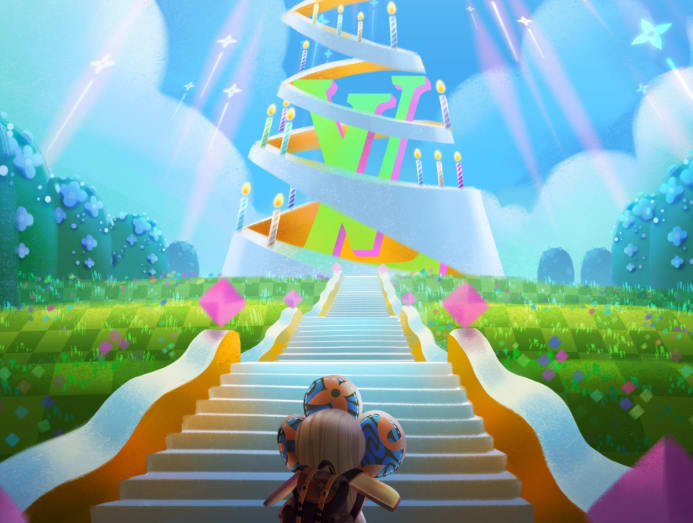 As you collect cards and other memorabilia, you'll also learn a thing or two about the history of the house.
Meanwhile, several other initiatives celebrating Louis Vuitton's birthday will also be rolled out over the next few months. These include store window displays showcasing the iconic trunk reimagined by 200 creatives; a large-scale triptych of Louis painted by artist Alex Katz; a novel by French writer Caroline Bongrand about the life and intentions of Louis (available in French and English from October); as well as a documentary titled Looking for Louis, which will premiere on streaming platforms.