Love seafood? Here's where you can enjoy some of the finest in Madrid, Spain
Despite being far from the ocean, Madrid has long been obsessed by the products of the sea.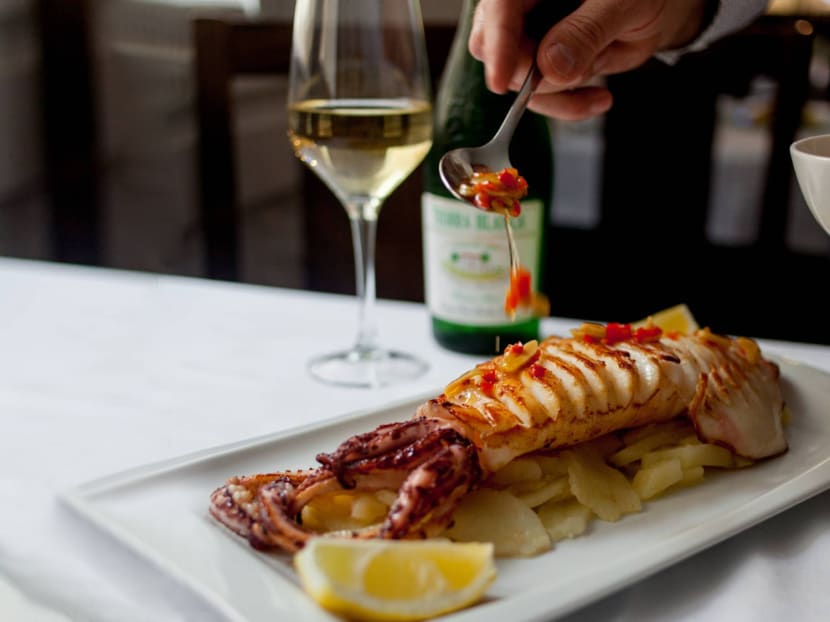 There is a chain of great seafood cities that girds the earth, from Paris and Brussels, with their fruits de mer, to Tokyo and its sushi, to the ceviche of Lima. Madrid is one of the summits.
Despite being far from the sea, the city has long been obsessed by the products of the deep. Sweet white prawns from Huelva, blood-red tuna from Cádiz, octopus and primeval barnacles from Galicia: These are the foods that punctuate lazy afternoons on the terrazas and pile up on restaurant tables for late-night feasts.
The compulsion to eat seafood is such a fundamental part of Madrilenos' psyche that when Isabel Diaz Ayuso, the region's political boss, defended her family from corruption allegations this year, she felt it necessary to protest: "We don't spend taxpayers' money on brothels or shellfish platters."
Brothels are beyond the scope of this article, but few things in life can impart such an instant (and undeserved) glow of self-satisfaction as a Madrid seafood extravaganza. Because of its central location, the city has serious range when it comes to seafood. You can find Catalonia's spectacular zarzuela de pescado (a stew that shares its name with a palace and a kind of operetta) as well as Valencia's ever-present paella de marisco.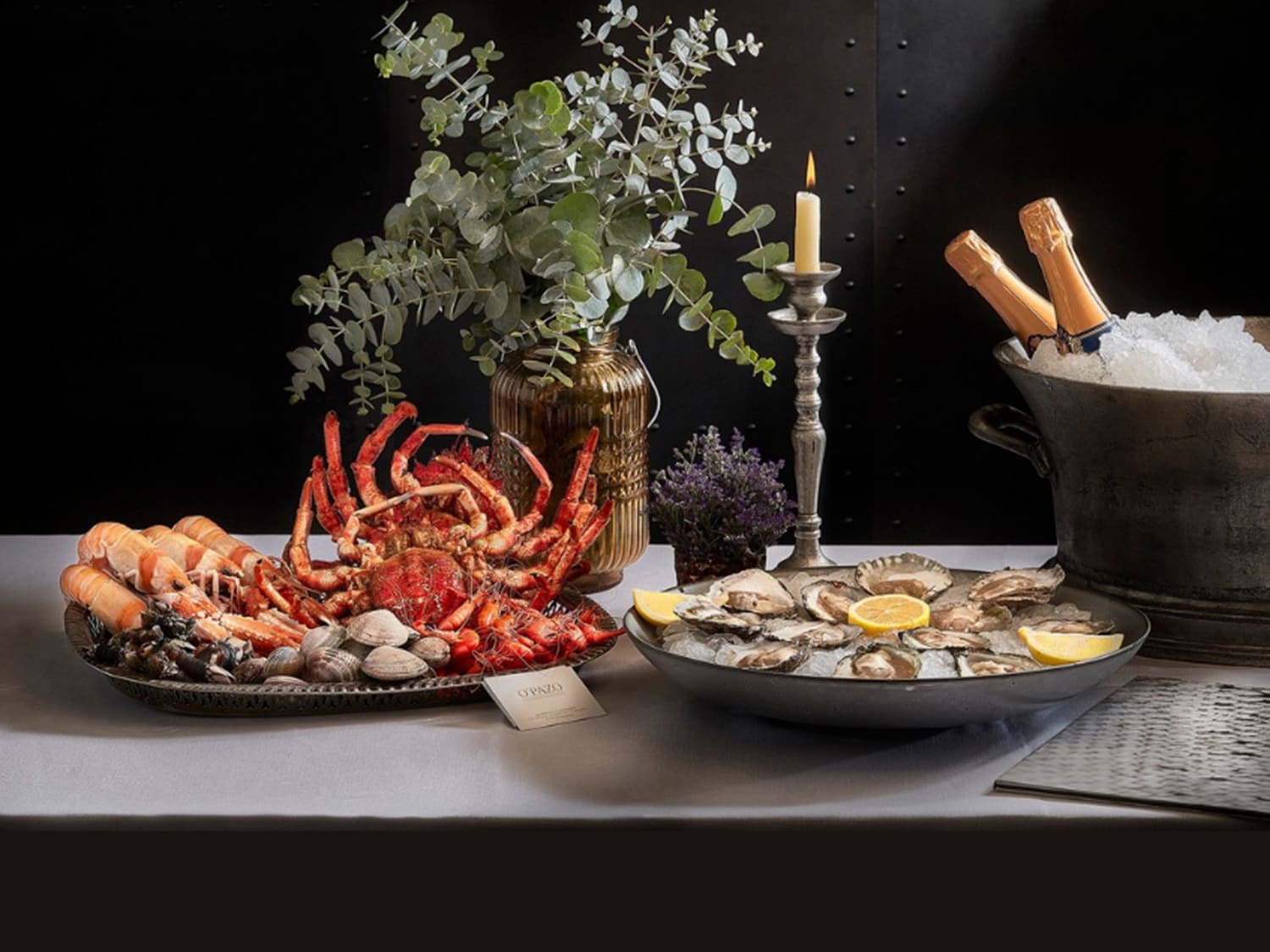 But Madrid restaurants largely reflect the traditions of two great seafaring regions: The seafood of Galicia — often boiled — and the fish and crustaceans of Andalucía, typically fried.
It would be unfair to say that Spanish cuisine largely consists of boiling, frying or curing food or just leaving it alone. But it's hardly a historic miscarriage of justice, because when it comes to seafood in Madrid, the primary materials can be so exquisite that boiling, frying or leaving alone is just about all you need.
RIBEIRO DO MINO, CALLE DE SANTA BRIGIDA 1, 28004 MADRID
Good for: More seafood than you suspected existed at prices you barely thought possible
Not so good for: Formal dining or indeed any sense of privacy
FYI: Combine the €46 (S$66) seafood platter for two with a €17.50 bottle of Albariño and you'll hardly need to eat or drink for a week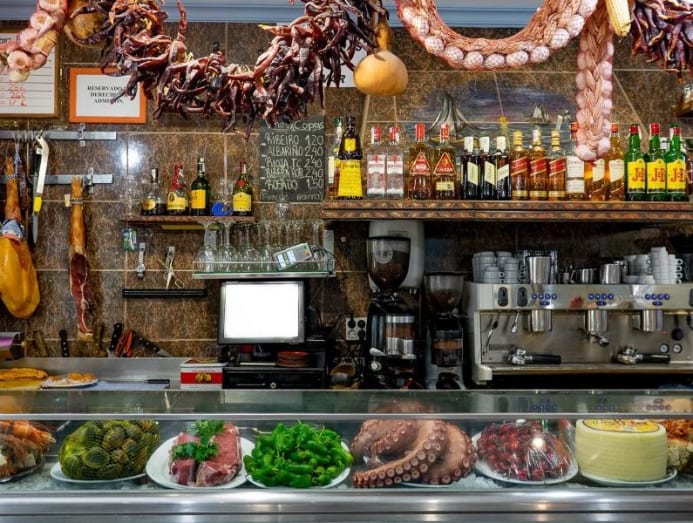 When you step into Ribeiro do Mino, you enter the eternal Spain. Behind the bar lurk piles of crabs, langoustines and goose-necked barnacles. There are two stalwarts long banished from more fashionable places: the fruit machine and the cigarette vending machine. Beyond, in the traditional manner, stretches a seemingly never-ending series of comedores, or dining rooms, decked up in faded nautical gear and usually packed with customers polishing off enormous meals. With the hubbub, and the servers shuttling back and forth, there is something of the ambience of a busy train station.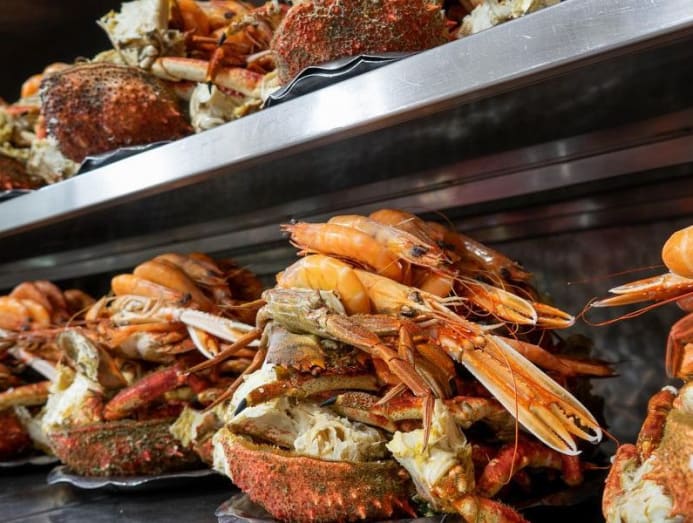 Then there is the food. There is hake, turbot, sole and cod, octopus and even meat. But the point of the place is the shellfish platter, piled so high that when it arrives you think you'll never get to the bottom. For some this is too much: Too many lifeforms sacrificed for your lunching pleasure, too much of a chore to crunch and winkle your way through. For others it's a little too low-life. Though there are oysters on the menu, this is demotic seafood, not fine dining. No individual item is the very best that is available. But together they are spectacular, making Ribeiro do Mino bliss itself for shellfish grazers like me. And the prices can barely be beaten.
ARAHY, CALLE DE ALCALA 58, 28014 MADRID
Good for: You can't miss the tuna. You just can't miss the tuna
Not so good for: My dining companion thought the decor was rather 1980s. But who cares?
FYI: Prices have been moving up at Arahy, as in so many other restaurants: at present it offers €60 and €90 set-price menus. Both, quite rightly, revolve around the tuna
Facing defeat in parliament, Mariano Rajoy, Spain's previous prime minister, decided not to hang around for further humiliation. Instead, he went to Arahy, a restaurant a block from the Parque de El Retiro. There he stayed eight hours as the session of no confidence in his administration lumbered on — and ultimately ejected him from office.
What is not known is whether Rajoy sampled Arahy's chief delight on that occasion. One can only hope so. Metal sculptures of fish heads bedeck the tables as a cue to diners what to order: the bluefin tuna retrieved off the coast of Murcia by the supplier Ricardo Fuentes. It has to be tasted to be believed. Other things can be noted: The Madrid smart set that frequents Arahy, the delicious white-prawn cannelloni starter occasionally on offer, the cinnamon brioche torrija dessert. But it's really all about the tuna.
LA GADITANA, CALLE DE LA FUENTE DEL BERRO 23, 28009, AND PASEO DE LA CASTELLANA 56, 28046 MADRID
Good for: The poquito de to (a little of everything) unites fried delicacies of the deep ranging from anchovies to calamar. A cana (glass of beer) is the perfect accompaniment
Not so good for: Making your mind up — the menu is eight pages long
FYI The restaurant's astonishingly soft pulpo a la Gaditana provides impressive competition to the much more famous pulpo a la Gallega
It's hard to know where to start when it comes to Andaluz fried fish in Madrid. One restaurant that imparts an Andalucian feel from the moment you start nibbling on the olives is Cazorla, with no fewer than eight branches in the city. But it's hard to beat La Gaditana, which has two branches and whose name refers to Cadiz, the Phoenician-founded city that has sea all around it and unmissable food within.
The restaurant offers sublime versions of the region's most unmissable snack, tortillita de camaron — shrimp fritters. Like everything La Gaditana fries, they are crisp, crunchy, not at all greasy: The platonic form of Andaluz fish. There is also more ambitious cuisine. Salads with foams make an appearance, as do confit tomatoes, but when the basics are this good, why do anything else?
O'PAZO, CALLE DE LA REINA MERCEDES 20, 28020 MADRID
Good for: High-end fish dining against a vaguely '70s backdrop
Not so good for: Swift service. This is a place that screams "long lunch"
FYI: The carabinero croquettes combine two Spanish obsessions — giant scarlet shrimps and deep-fried dough balls
O'Pazo, a Galician restaurant stranded in a semi-anonymous part of northern Madrid, is a kind of seafood et lumiere place, with great glassy displays of marine (ex) life and theatrical-style spot-lighting. There are anchovies with an almost melting flavour, a salpicon de mariscos that glistens with freshness, a ceviche mixed to measure at your table. It all slips down nicely with a €25 bottle of Pazo de San Mauro Albarino.
Founded in 1969, this is a traditional restaurant, good for power dining. The maître d' has the air of a long-suffering CEO and the waiters might not grace diners with their presence as often as expected. The prices are not cheap. But what O'Pazo provides is a sense of occasion.
By Daniel Dombery © 2022 The Financial Times
Source: Financial Times/bt