Why is the hottest restaurant in Singapore right now a pizza joint?
Less than a fortnight into its opening, Lucali BYGB – an offshoot of the famed restaurant in Brooklyn, New York – is thrumming with diners eager for a taste of its enormous, illustrious pies.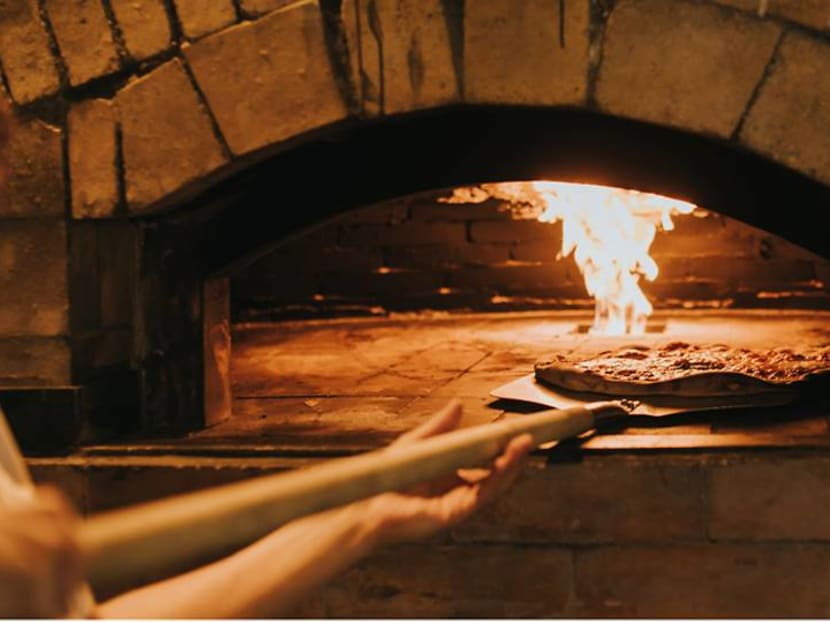 It is the name and pizza that's on everyone's lips. Even months before the first 18-inch pie was served on our shores, as Singapore sheltered at home during the April-to-June lockdown, all any hipster foodie could talk about was the fact that Brooklyn's beloved Lucali had opened an outpost here.
Never mind that most of them had never been to the restaurant in Carroll Gardens or tasted its much-talked-about pizzas. If Jay-Z and Beyonce would ditch the 2012 Grammy Awards to dine at the Brooklyn institution, then surely the pies must be worth the clamour.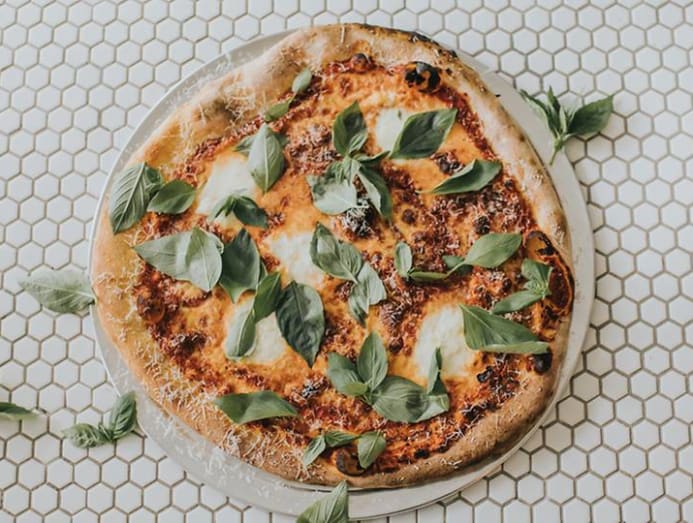 OLD MEETS ORIGINAL
Tucked away in Kampong Bugis, in an industrial building so old that it's cool again, Lucali BYGB was nearly going to be a regular restaurant sans the Brooklyn pedigree. Its American owner Gibran Baydoun (his initials contribute to the Singapore branch's suffix) had initially conceived a familial restaurant rooted in communal eating and huge pizzas. When he told his friend, Lucali owner Mark lacono, about his plans, lacono was quick to jump in.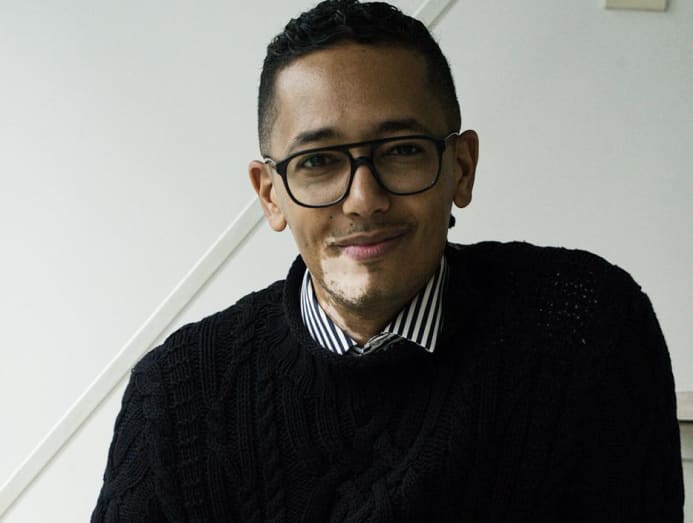 "I never thought this was going to be a Lucali in any way," said the 31-year-old Baydoun, who spent the last four years in Singapore consulting for establishments such as Adrift by David Myers and private members' club 1880.
"Lucali in Brooklyn cannot be duplicated. It's like a relic, a time capsule of old-school Frank Sinatra and Dean Martin playing in the background, and I felt that this space wouldn't really match that. So our mission became to create a restaurant that's about having this feast with friends that's just fun, no nonsense and simple, but really, really thoughtful. And it just happens that our pizzas and calzones come from Lucali, which is a place that has such magic to me."
Anyone who's experienced the Lucali mothership and comes to its Singapore namesake expecting the same experience would thus be disappointed. The Brooklyn original is, as Baydoun said, inimitably old-school New York-Italian; Lucali BYBG is contrarily cool and buzzy, appointed tuckshop-style with long wooden tables and benches, and purposefully unfinished tile and concrete floors.
The menu is simple and compact. There are just three salads; a handful of appetisers; meatloaf; three pastas; a pizza; calzone; and dessert. With such simplicity of choice, the restaurant's appeal lies in its ambience, energy and service.
"The last thing I want is for people to come in here and feel like this is a restaurant," explained Baydoun rather counter-intuitively. "So we try to get away from restaurant terms like 'are you finished with that' or 'are you still working on that'… anything that sounds technical. We want it to feel like home."
"The last thing I want is for people to come in here and feel like this is a restaurant… We want it to feel like home." – Gibran Baydoun
TACKLING THE INTANGIBLES
Indeed, it is the abstracts – the unseen, difficult-to-pin-down qualities that make Lucali such a hit in Brooklyn – that Baydoun tries to recreate in his undeniably unique location here. "It really comes down to setting a pace and tone," he pressed on. "We try to be quick and energetic. The restaurant should always feel buzzy and upbeat, from the music to the way we move."
In that respect, the almost fortnight-old restaurant is succeeding. The dining room was full and in full swing when we rocked up at 6.30pm one weekday evening. "We could only get a 5pm slot, so we took it," said a friend we bumped into on the way to our table at the back of the dining room. Last we checked, reservations for sensible dinner hours between 7pm and 8.30pm are full for at least the next three weeks.
WHICH BEGS THE QUESTION: DOES THE PIZZA LIVE UP TO ITS HYPE?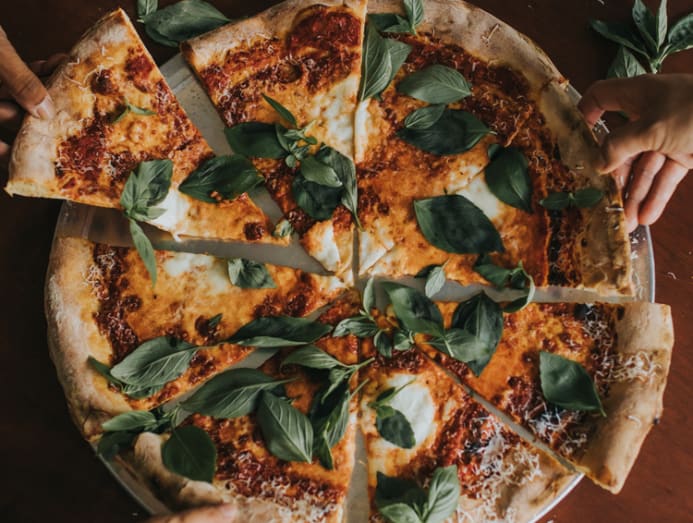 In true New York style, Mark lacono's Brooklyn pizzas are oversized, rough-hewn and unabashedly simple. Each pie is as unfussy as a hand-formed based topped with a swirl of red sauce and torn mozzarella, and given a turn in the oven before a quick shower of grated Grana Padano and fresh basil leaves. The pies at Baydoun's Singapore chapter are unquestionably different.
"It's supposed to be different," chimed Baydoun. "For one, Lucali has been around for 15 years, so Mark's pizza oven is 15 years old and it gets better and more seasoned with time. Our oven, though it is designed by the same person who built Mark's, is new, and we have to wait years for it to cook the same way."
"It is what it is," he continued, knowing full well that comparisons are inevitable. "Mark is very involved and we're all staying up late every night and making pizzas together. And honestly, nothing will ever be the same as someone's fantasy of a pizza they've never tried or a memory of what they had at Lucali a couple of years ago… It's just going to be different, but I think it's pretty damn good."
Without doubt, the pizzas at Lucali BYBG, turned out by chef Ariana Flores (of the now-defunct Osteria Mozza) are rich, chewy and crusty, a cross between a light and blistery Neapolitan-style pizza and its quintessentially dense and drippy New York cousin. The deep, rustic tartness of Roma tomatoes is evident in the red sauce which is shrouded in melted mozzarella that toughens as the pie cools.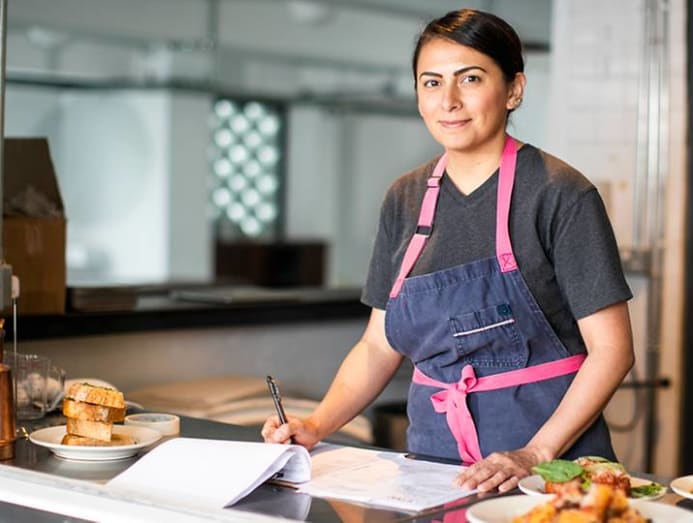 The 18-inch pies feed four people amply, but bear in mind that there are other excellent options vying for precious stomach space. To wit: The meatloaf made according to Baydoun's mother's recipe and the spicy vodka rigatoni laced with plenty of kick. The Calzone, filled with buffalo mozzarella and oozing with ricotta, is spectacular and comes with a side of that comforting tomato sauce to dip into.    
STEADY DOES IT
The first three months for many new restaurants in Singapore are typically a whirlwind of wooing media and diners, and grappling with teething issues while running a full house. For a restaurant saddled with as much hype as Lucali is, opening month has been even more fraught.

"We are just so humbled by the amount of excitement around our opening," Baydoun said. "I shouldn't be shocked because if there's one thing Singaporeans like to do, it's try new restaurants. We've only been open a week and people want to come as soon and as right away as possible. And we're trying to tell people that we are not a pop-up. We are going to be here for a long time. We have a long lease."
In other words, chill out, folks. The restaurant, and those pizzas, will still be there when the frenzy abates.
"We are just so humbled by the amount of excitement around our opening… [Although] I shouldn't be shocked because if there's one thing Singaporeans like to do, it's try new restaurants." – Gibran Baydoun