Lufthansa unveils new Allegris first and business class cabins with metre-wide seating and extra-long beds
Travellers in Asia may have to wait just a little while longer as the new cabins are expected to debut first on North American routes by end 2023 before launching in Asia in 2024.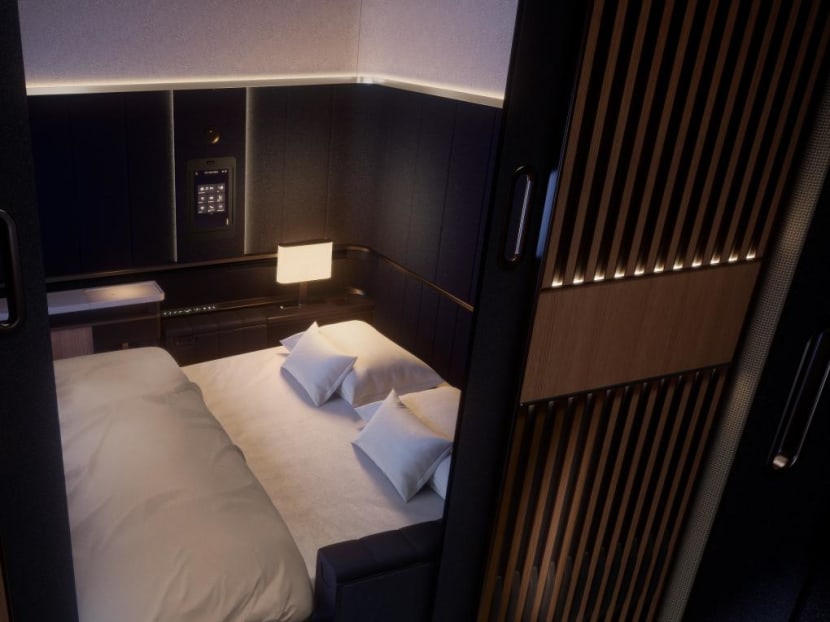 Personalisation is the name of the game as Germany's national carrier Lufthansa Airlines unveiled its new Allegris long-haul experience in an elaborate showcase in Berlin on Feb 28 (Tuesday). A suite concept will be introduced in the first and business classes for the first time, with the cream of the crop being the First Class Suite Plus. Designed for two travellers (or an individual who values extra privacy and space), it will have ceiling-high walls, sliding doors that can completely close off the cabin, a large table and two 1-metre-wide seats that can be combined into a double bed. Passengers can heat up or cool down their seats, enjoy wireless charging for their mobile devices and an entertainment screen that spans the entire width of the suite. A personal minibar and wardrobe with shoulder-sink in seats for a better rest offer more homely comfort. With up to 3.7 sq m of space, these suites are also among the most spacious in the world.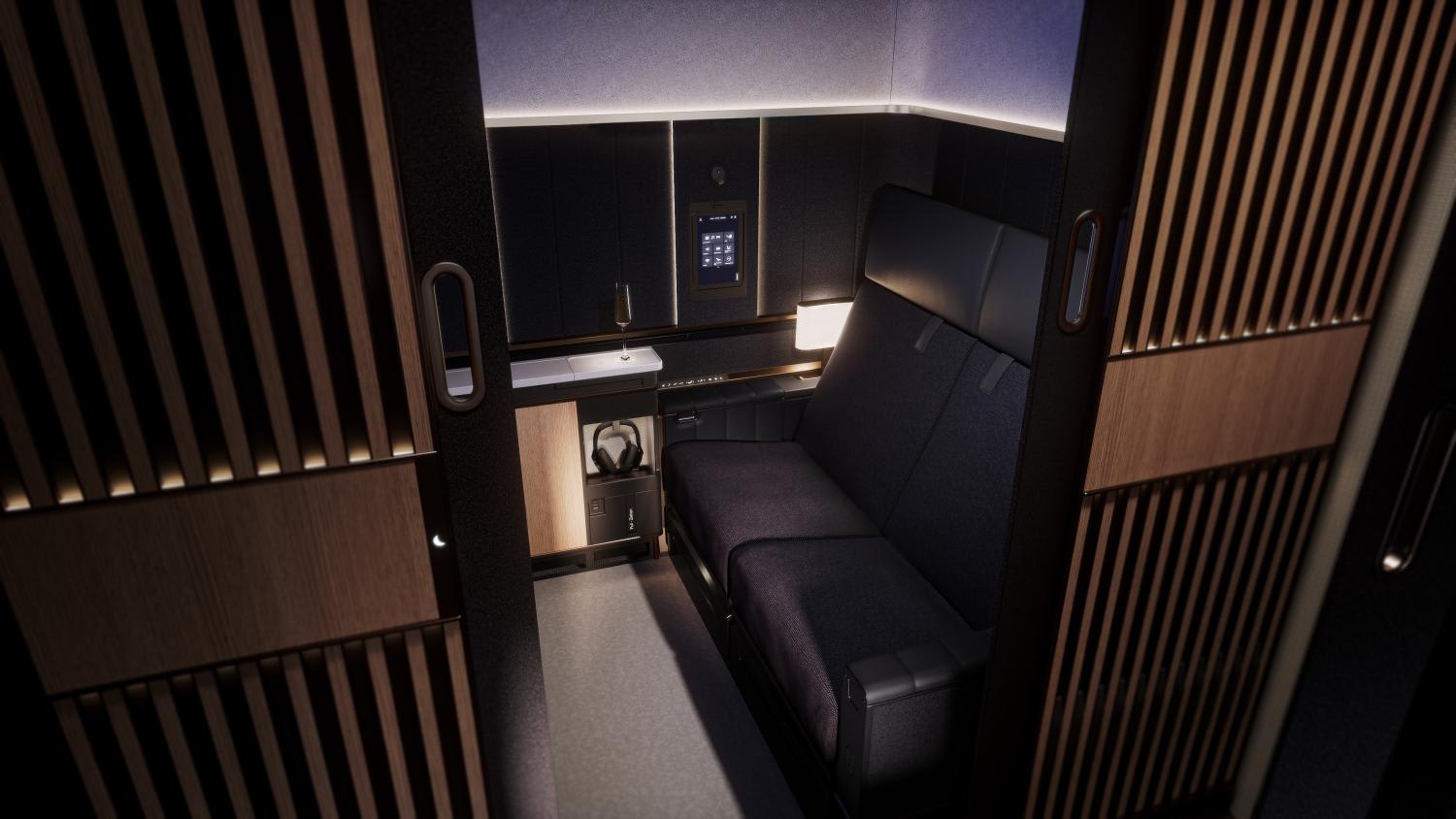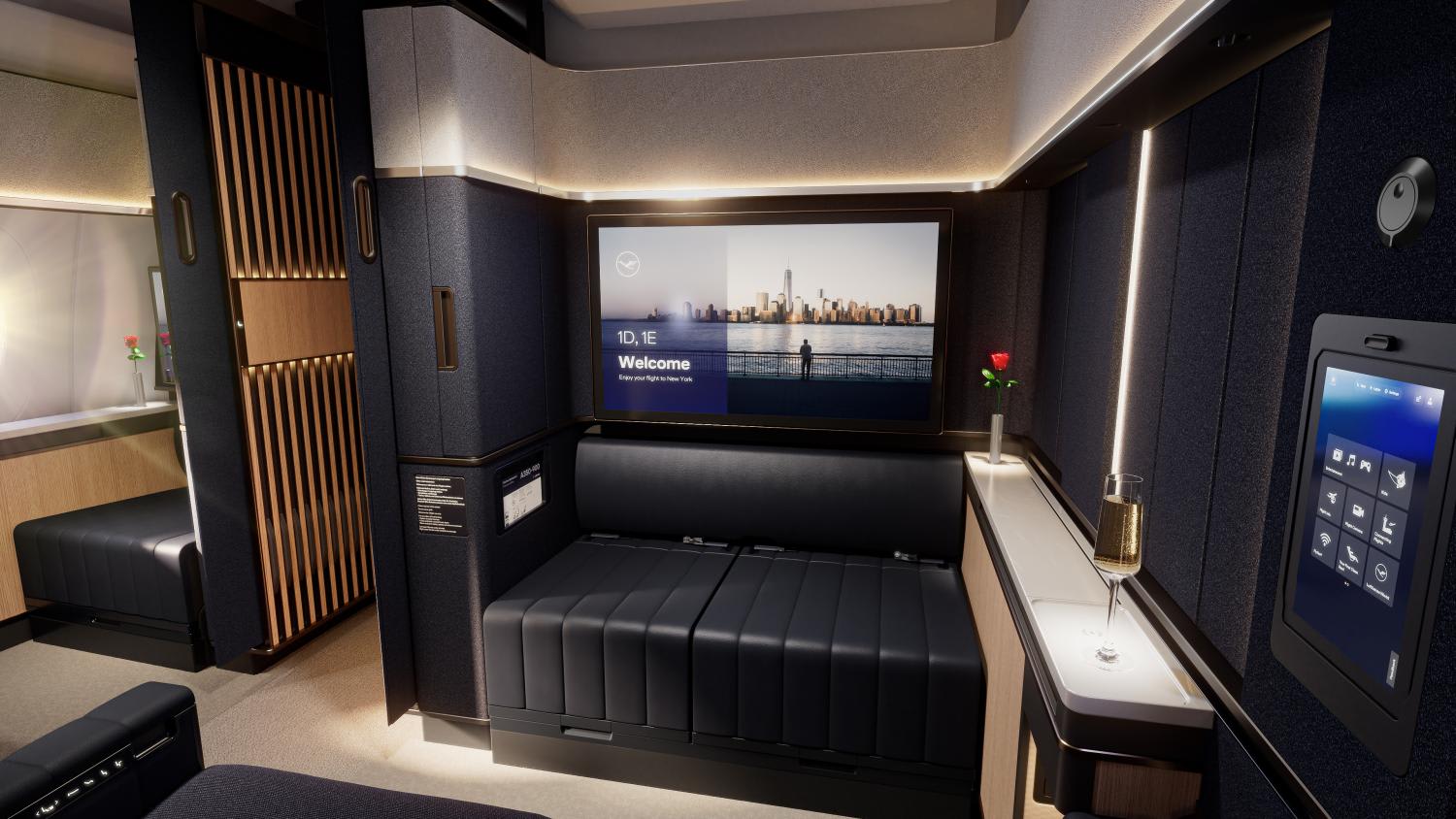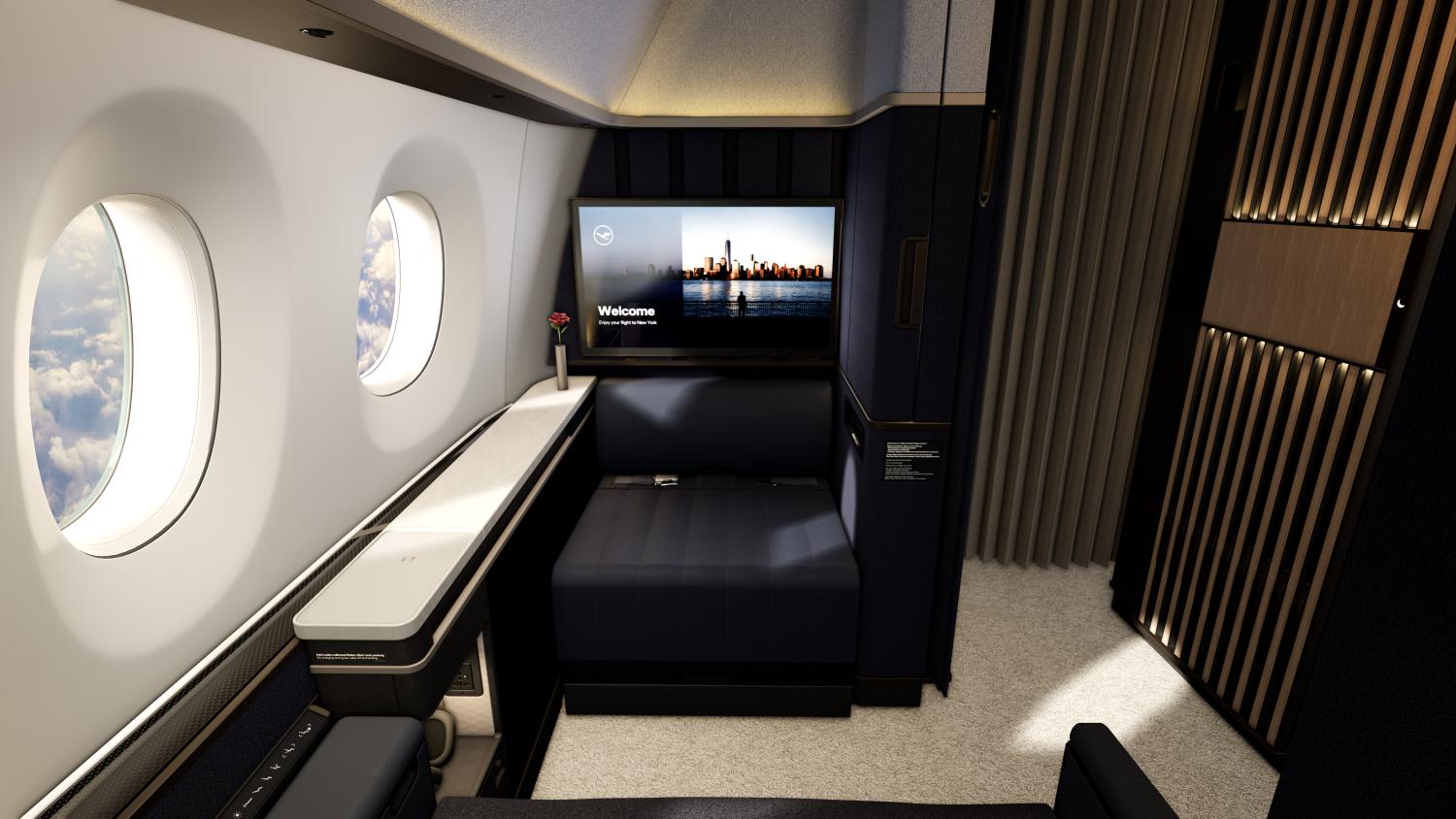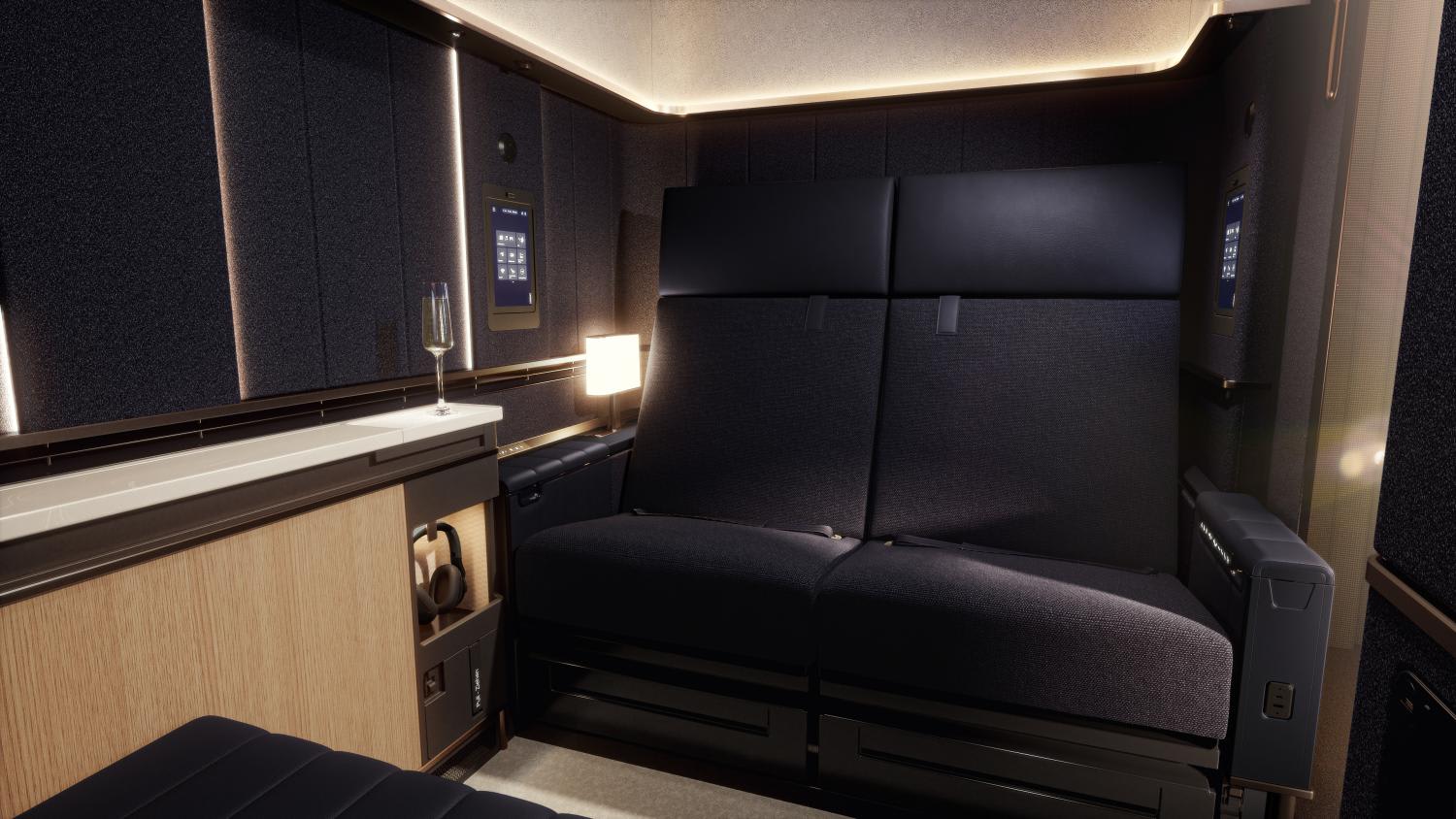 In business class, all seats will have aisle access and there're seven seat options — one of the highest ever offered by an airline. You can choose to have an extra-long bed of 2.2m, extra space and working area, a seat with a baby bassinet or an ensconced seat by the window. A double seat, in which the centre console can be retracted to become a reclining surface for two is also available at the last row. Like first-class passengers, those in business class also decide the temperature of their seats and connect their own devices to the entertainment system via Bluetooth and enjoy seats that allow you to sleep more comfortably on your side.
Even in the premium economy and economy classes, more comfort can be expected. In the former, the Allegris seat offers slightly more legroom with a 99cm pitch (2.5cm more than the current offering) and you can recline without disturbing those directly behind you thanks to the integration of the seat into a hard shell. Economy passengers will also have the option of "neighbour-free" seating by booking free seats next to them or stretch out in the first rows by booking additional seats that offer more legroom.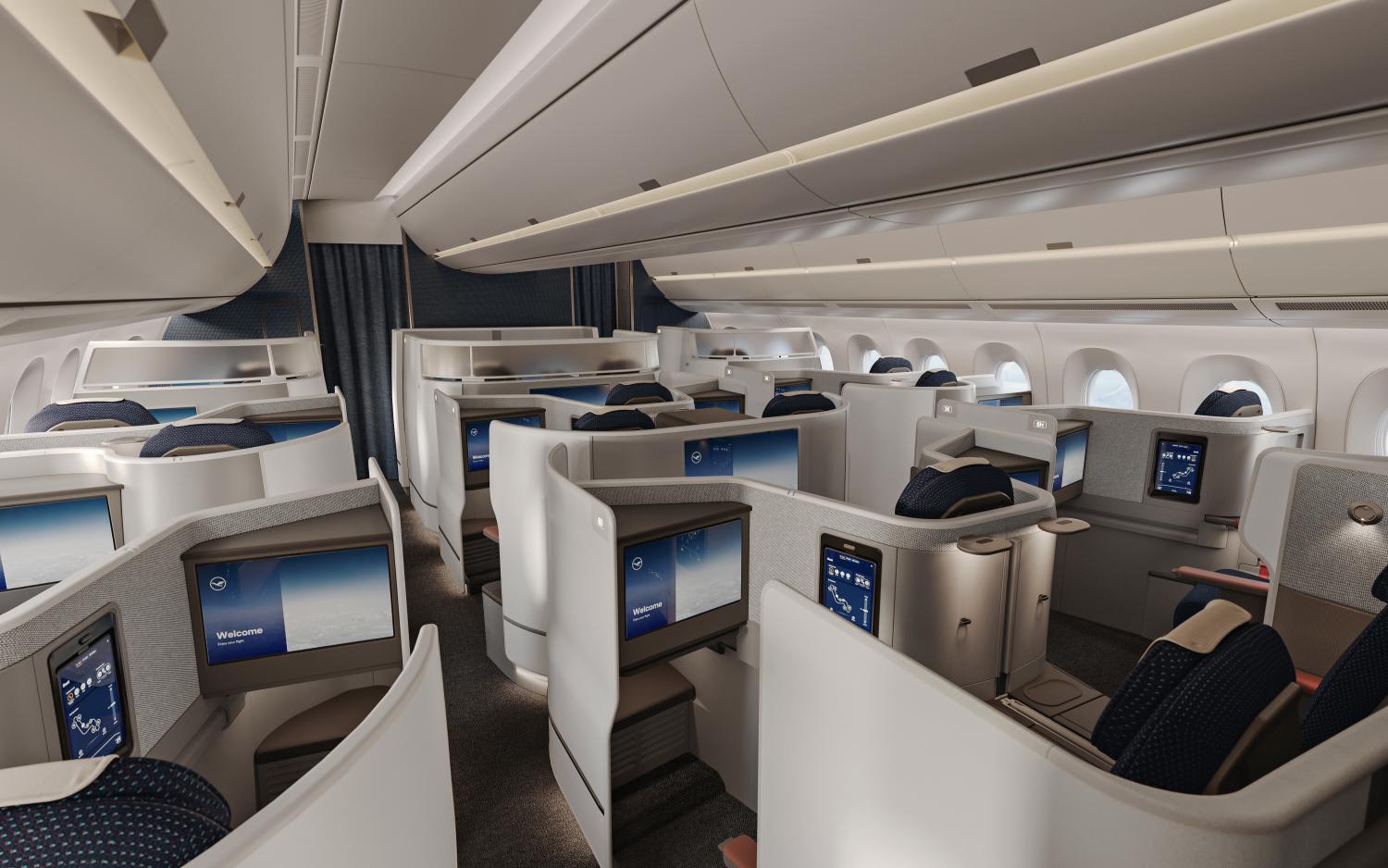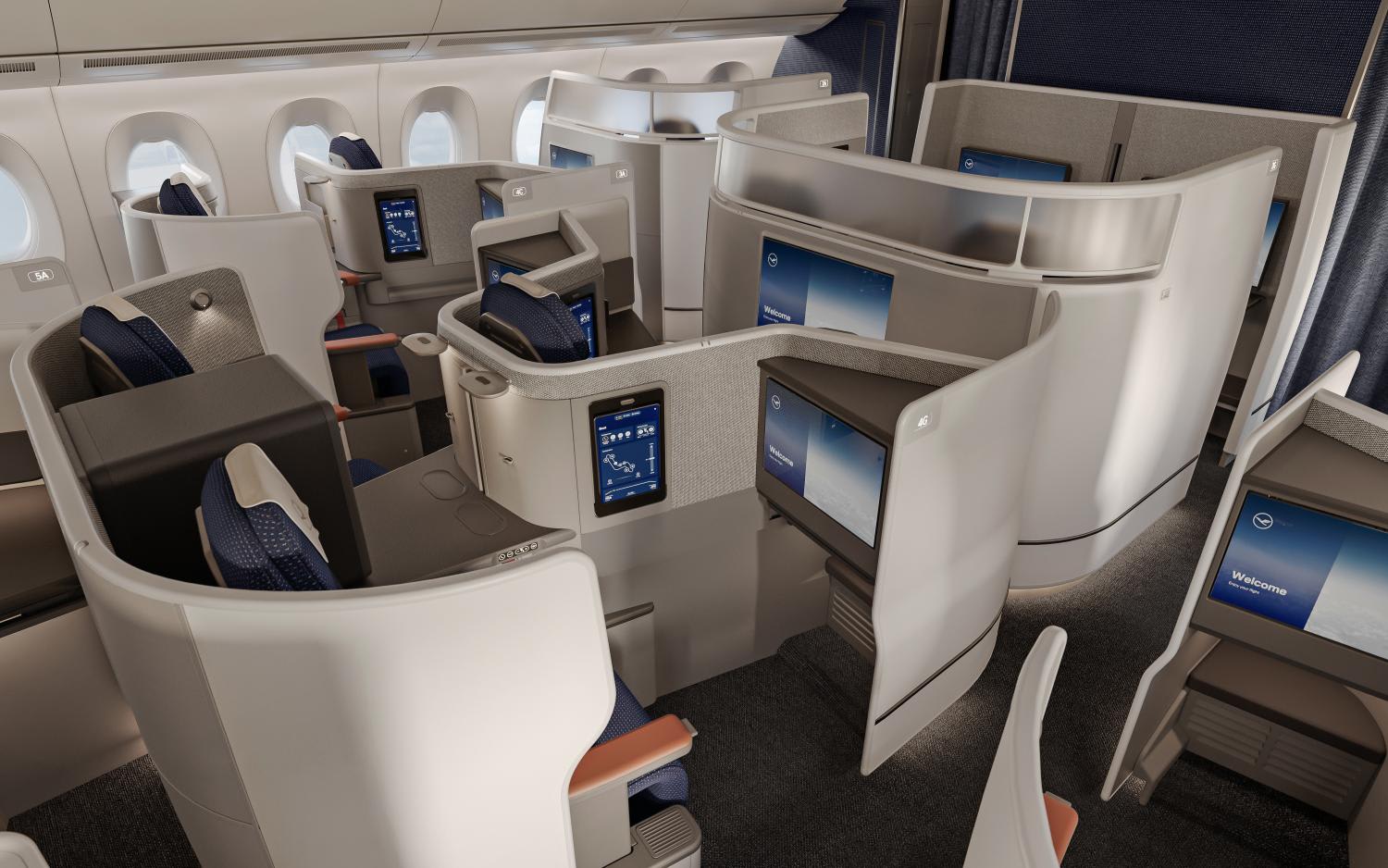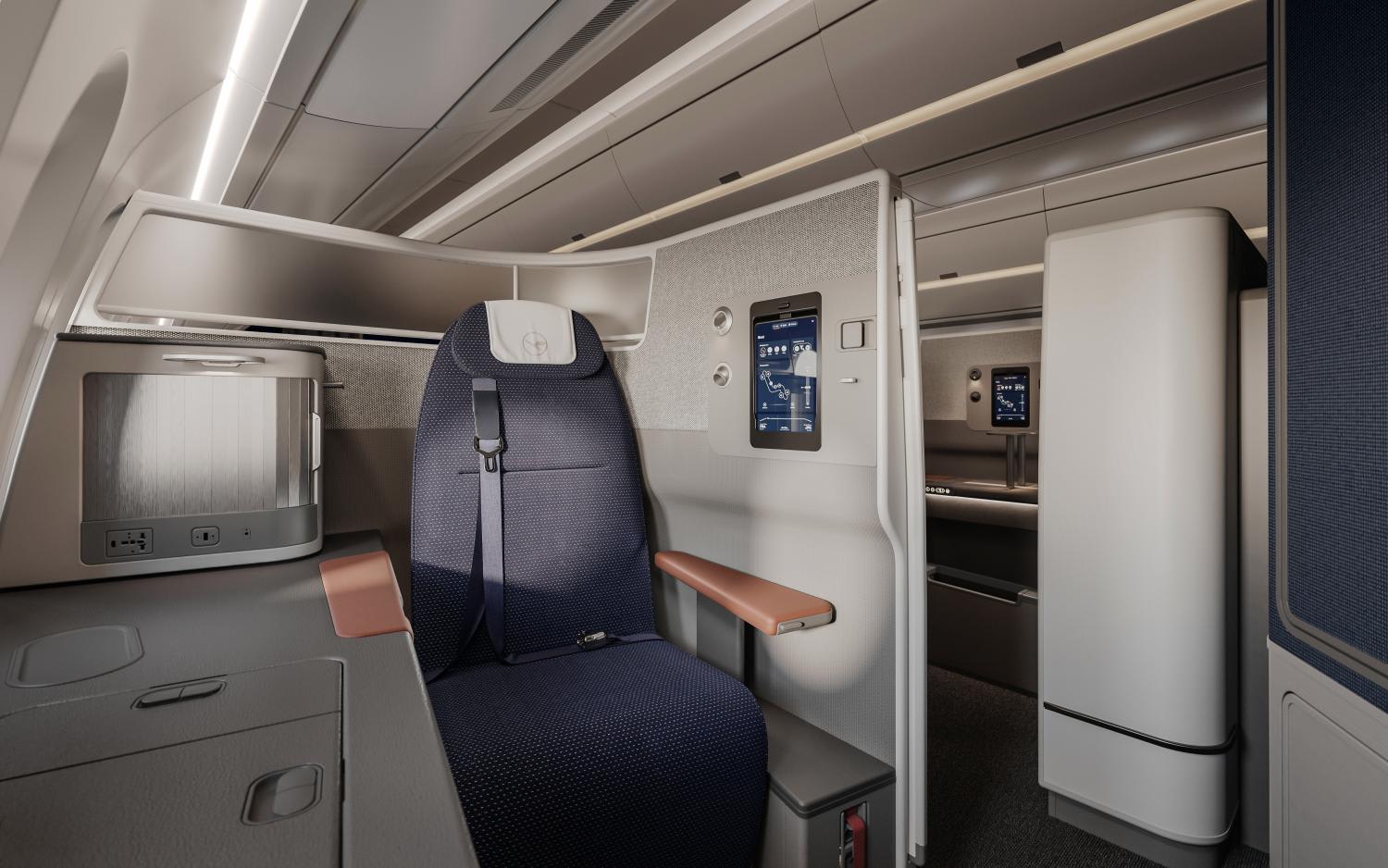 On the backend, new personalised entertainment and digital services are in the works. You can select movies pre-flight, shop and pay in-flight from your sea and re-book connecting flights while in the air if you're delayed.
The Allegris experience, which is part of Lufthansa Group's €2.5b (S$3.57b) investment in product and service improvements until 2025, is likely to debut first on North American routes on the Boeing 787-9 by the end of 2023 before being offered on flights to Asia in 2024.  It will be rolled out in more than 80 new aircrafts including the Airbus A350 and Boeing 777-9 models as well as the current Boeing 747-8 planes.
Lufthansa's chief executive officer Jens Ritter told CNA Luxury that the demand for individuality and personalisation are key drivers behind the decision to retrofit the entire aircraft instead of focusing on just one class. He said: "People don't want to come on board and follow a standard routine of getting their drink and food then sleep and wake up to breakfast. Some want to work, some want to eat in the middle of the night; customers want different options to choose from."
And it's not just about the seats. Lufthansa is working towards a streamlined process from booking to post-flight where travellers can pick their preferred options such as going straight to the first-class lounge for check-in instead of doing it at the terminal and having personal assistants escorting them directly to the aircraft in a Porsche. 
On the Asia long-haul routes, Ritter said that they are planning to serve special meals that reflect the cuisine of the destinations such as Thailand, Singapore, Malaysia and Japan. He quipped: "It's not going to be only chicken and noodles anymore, we are ramping up the options."