The most incredible island oasis hideaways in and around the region
These hideaways offer everything you'll want on a holiday – privacy, exclusivity and even a place to berth your mega-yacht (if you happen to have one).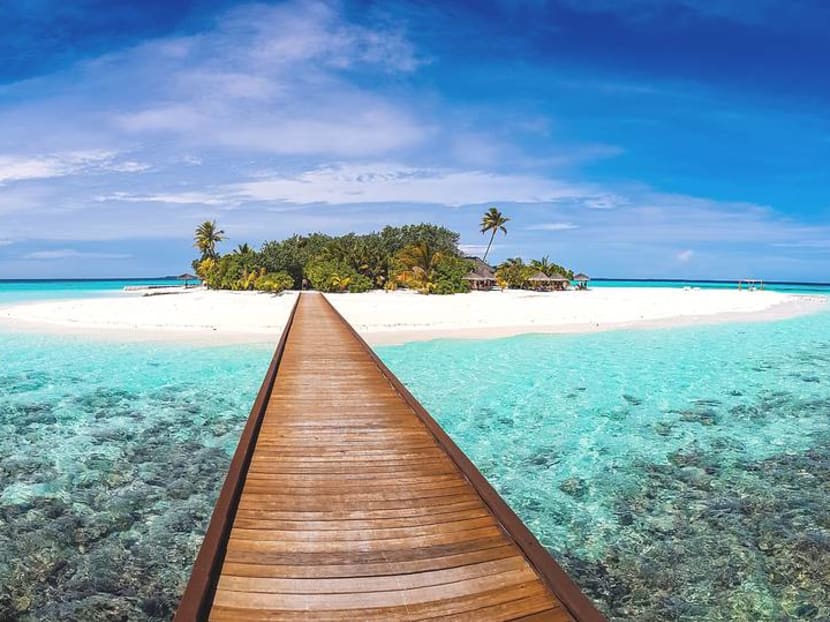 There's something about an island resort that appeals. Images of sun-kissed days, long warm days cooled by sea-scented breezes, and slow meandering walks along beaches – whether in hues of powder white or midnight black – spring easily to mind. 
Sometimes, the mental montage includes one's frolicking children tumbling and laughing through foam-flecked surf. Sometimes, it's of romantic post-dinner walks under a luminous moon and a blanket of soft stars.           

Yes, perhaps it's all a little hyperbolic in a Hollywood fantasy kind of way, but the idea of getting away from it all on a sun-lit island, far from the madding crowds of the city, has long fascinated intrepid travellers. And happily, these days, island resorts around the world are going out of their way to help make that fantasy come true by offering everything from fine wines and state-of-the-art entertainment systems to berthing facilities for everything from a schooner to a mega-yacht.

THAT'S ENTERTAINMENT

The great thing about an island resort is that you can choose to lie supine on a massage bed all day (our preferred option, to be honest), or if you're the active type, you could be kept busier than a decathlon athlete training for the Olympics.

At the JW Marriott Phu Quoc Emerald Bay, for instance, uber-designer Bill Bensley has conceived a resort inspired by a mythical academy of learning, which honours the French naturalist Jean-Baptiste Lamarck, who laid the groundwork for Darwin's theory of evolution.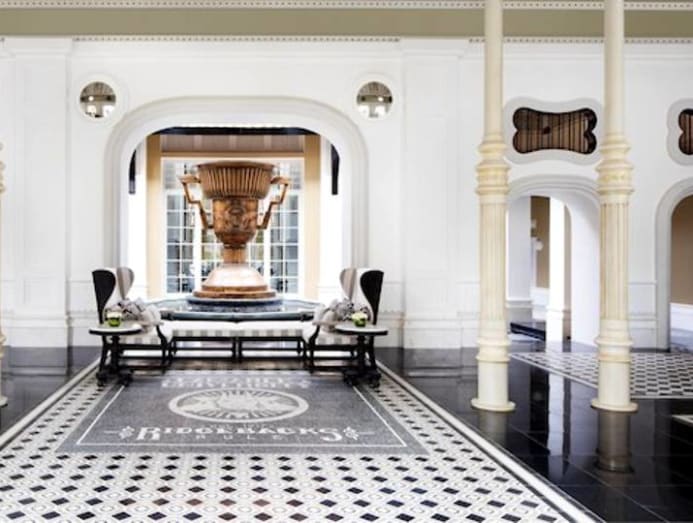 Which explains why a quirky academic theme runs through the property, whether room wings named after university departments, or a cocktail bar called Chemistry. The quirkiest touch, though, is an oval running track, complete with a spectator's stand, which, in turn, encloses a soccer pitch.

At Niyama, a heavenly atoll in the Maldives, the over-water and beach villas capped with grass-thatched roofs are nestled amid thick, emerald foliage and towering palm trees. Its activity menu is a sports jock's dream, ranging from a tennis court and futsal stadium, to a surf point and water sports centre, the latter featuring a huge 8m by 4.5m scuba training pool. 
Still have energy to burn? Check out the simulator programmed for golf, shooting, basketball, soccer, ice hockey and baseball, or the games room stocked with air-hockey table, mahjong, PS4 and Xbox.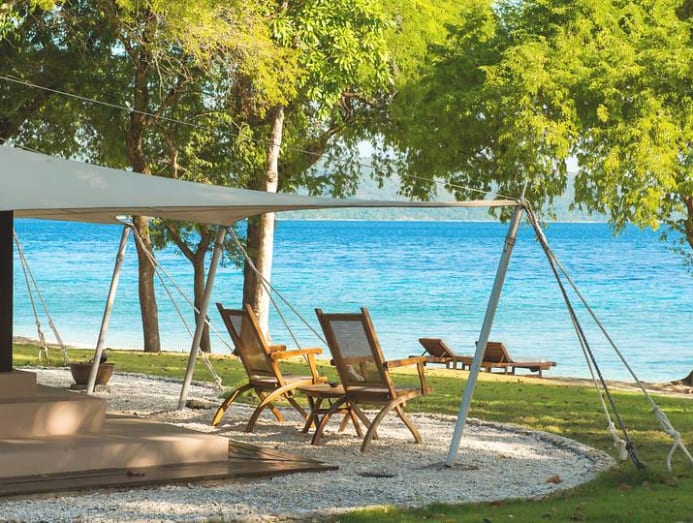 And if you've ever wanted to live out your Blue Lagoon moment, check out the luxury tented camps of Amanwana on Moyo Island, a pristine nature reserve east of Bali, where a short jeep drive through rugged terrain brings you to an utterly secluded waterfall. Tiered with shallow emerald-hued pools and framed by jungle and the blue sky above, this natural swimming spot is paradise incarnate – the water cool as crystal and so pure you can actually drink it.

BEST CELLAR

Canny hoteliers also understand that staying on an island requires a toast, preferably multiple salutes to the good life. Which means you need a great wine list, preferably pulled from a cellar stocked with top-notch labels.

Of course, it helps if the cellar is as otherworldly as the one at Anantara Kihavah. Though underwater restaurants are increasingly common these days, its flagship restaurant Sea – a dreamy space lined with mirrors and, literally, front row seats to a submarine view of coral and platoons of fish – claims to have the world's only underwater wine cellar filled with 450 bottles of rare vintages overseen by a wine guru.

After a long, hard day lolling around on a mile-long private beach, guests at the Six Senses Con Dao in the southern coast of Vietnam can look forward to unwinding even more at the aptly named By the Cellar, which features a large, central communal table set next to a wine room bristling with heady vintages from around the world. The best seats in the house are by the window, which opens out on a view of sea and green-fringed islands.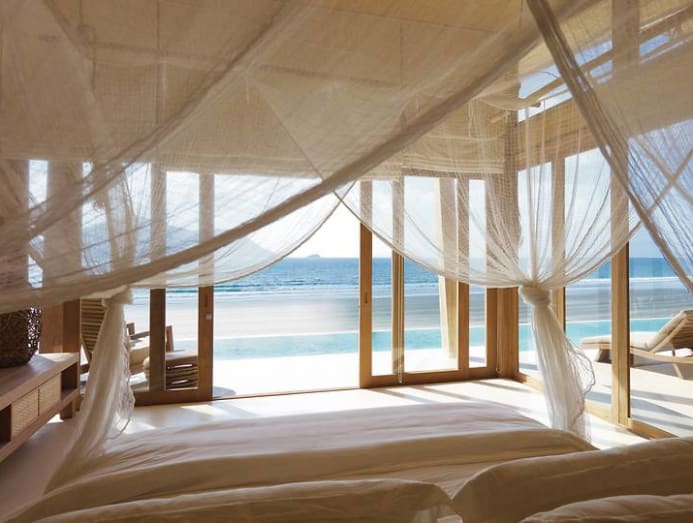 And at the soon-to-open Waldorf Astoria Maldives Ithaafushi, The Rock – one of 10 restaurants in the resort – is an underground fantasy. Conceived as a grotto that's been cut into ancient rock, complete with a lake lit by faux moonlight, the private room is the setting for an extravagant wine-pairing degustation menu that changes every evening according to the fresh seasonal produce available.

HAVING IT BOAT WAYS

It's all very well to arrive at your island getaway on a seaplane, but there's something to be said for grandly sailing in over the horizon, preferably accompanied by a sleek pod of gleaming dolphins and your hair stylishly tousled by the sea breeze.

For our money, it's difficult to make a more spectacular entrance than on Amandira. Handcrafted by the Konjo tribe in the style of a classic Phinisi vessel, this two-masted, 52m floating palace is straight out of some long-forgotten Spice Island fable and is just the travel accessory to have in the background of your Instagram selfie.

Whilst Amandira can drop anchor in most island bays, the newly opened Six Senses Krabey Island off Cambodia's southern coast offers secure berthing at its mainland jetty, after which, it's a brisk 15-minute speedboat trip to the resort.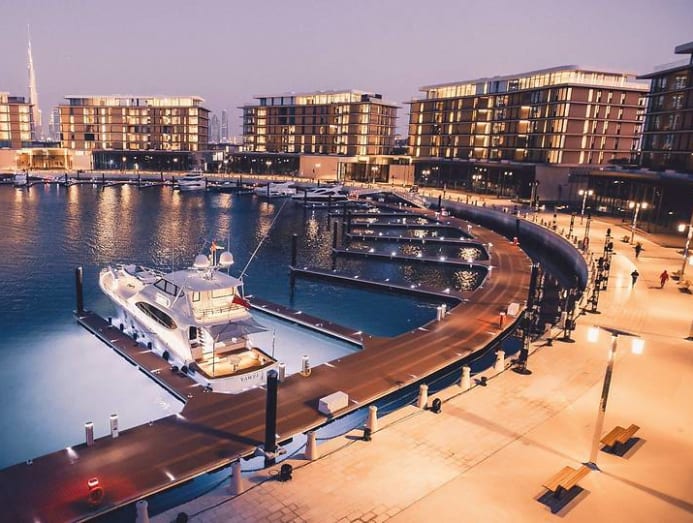 But the award for the most luxurious berthing facilities probably goes to the Bulgari Resort Dubai. Styled like a Mediterranean retreat and homed on a man-made island, this aquatic pleasure dome features its own private 46-boat harbour – lined in travertine, no less – with a capacity for 10m to 40m boats, including super yacht anchorage, alongside the first Bulgari yacht club in the world. And if you're too lazy to get off the boat, the marina concierge will arrange for a hairstylist and spa therapist to drop by. 

SECURITY DETAIL

One of the most attractive features of an island resort holiday is the sense of getting away from it all – a luxury of entering a gated community, and of escaping the world. Isolated bliss is a given, but so, too, is the sense of security.

Which might explain why savvy, deep-pocketed travellers are so drawn to resorts that are located on their own private island. Bawah Reserve and Amanwana spring to mind. Here, a private beach is literally that – an exclusive retreat that is completely untroubled by curious passers-by and nosey guests from adjoining resorts simply because there is no other resort on the island. It's just you, the butler and the deep blue sea.

The Waldorf Astoria Maldives Ithaafushi, for instance, though in itself already a private island resort, also features Ithaafushi Private Island. Accessible only by private yacht or by water taxi, the island is the marque's equivalent of a presidential suite. A resort within a resort, it boasts a two-bedroom over-water villa and a three-bedroom beach villa, a 25m communal lap pool, in addition to the private infinity pools at each of the villas, spa, gym, and entertainment villa – the whole experience serviced by an on-call team of private chefs and a personal concierge.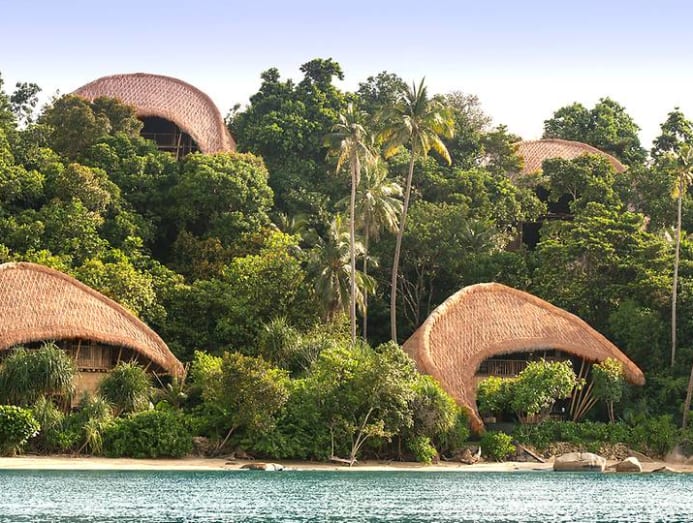 Cempedak Private Island, meanwhile, is a gem of an eco-resort, sitting prettily on its own green isle about 90km southeast of Singapore. Nestled amidst thick jungle, each of the 20-odd pool-villas is built of sustainable bamboo and native alang-alang grass. There are literally no walls, just high bamboo screens and tropical foliage that provide privacy. It's almost as you've stumbled onto a rustic-luxe version of the Swiss Family Robinson.