Planning to splurge on a luxury cruise soon? Here's what to expect in 2022 and beyond
Wellness at sea, groundbreaking culinary offerings and more chances to do that bucket list trip await the avid cruiser this year. CNA Luxury looks at some of the new trends and experiences from companies aiming to lure people back.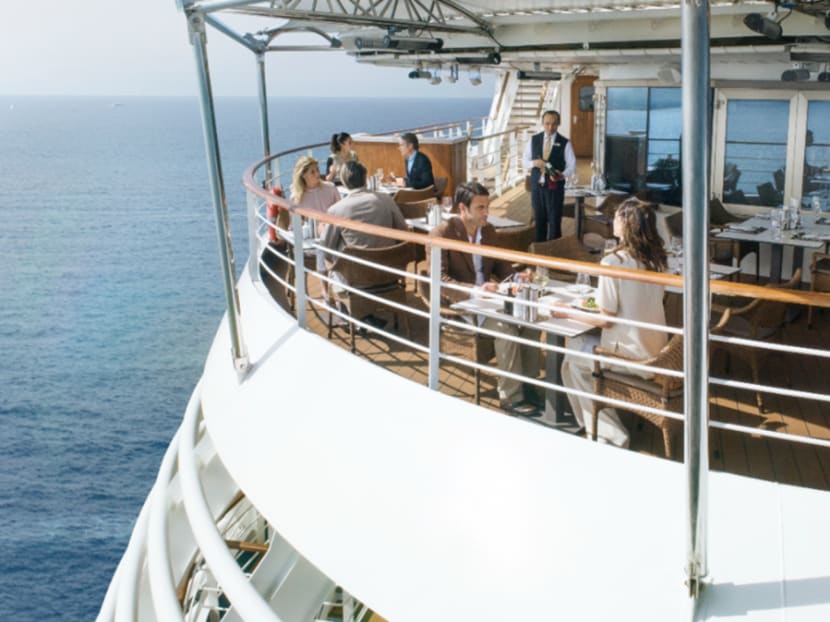 The last few months have seen borders finally opening and restrictions largely easing in Asia, heralding a season of revenge travel. From Airbnb's record quarter earnings of US$1.5 billion (S$2 billion), which exceeded pre-pandemic Q1 2019 revenue by 80 per cent, to airlines and hotels around the globe reporting full capacity, almost every facet of the travel industry is experiencing a much-deserved resurgence after two years of difficult operations.
However, for the luxury cruise industry, which suffered full closures and a massive blow to its reputation during the pandemic, is the outlook just as rosy? Judging from their new initiatives and full operational fleets, the answer is a resounding yes.
"An important realisation over the last two years is that ships are safer than other public venues because of the protocols we've always had in place. We've had to cope with other types of viruses before, plus we have people who stay longer as well as a hospital on board. We feel very strongly that we offer the best environment for people to enjoy," said Roberto Martinoli, president and chief executive officer of Silversea Cruises.
THE CULTURE OF FOOD
The pandemic forced businesses to pivot but those who halted operations completely like cruises had to adopt a different mindset – rethinking their offering altogether. Luxury cruise brands enjoy a loyal clientele, but in order to woo a different market, the long-held perceptions towards the industry needed to be addressed.
The shift is evident in the Silversea's newest ship, which started sailing in April 2022. An intimate ship that can host up to 596 guests, the Silver Dawn is part of an elevated category of vessels including Silver Moon, which launched in 2020, and the upcoming Silver Nova, set to sail in the summer of 2023.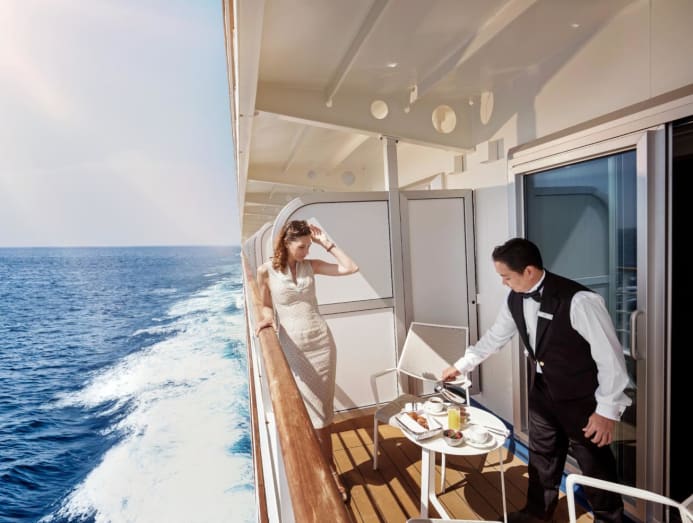 For one, Silver Dawn has made dining as a central tenet of the cruise experience with six bars restaurants on board and the expansion of the Sea and Land Taste (SALT) programme curated by Adam Sachs, former editor-in-chief of Saveur Magazine and now director of SALT.
"Food is the strongest expression of culture. As a brand, it's our duty to allow our guests to understand culture – that's our real job. It's great to be a "hotel that goes around the world" but where we add value is in being that knowledge broker that helps guests travel deeper. The easiest way to do that is to understand a destination's food culture because food shapes history," said Barbara Muckermann, chief commercial officer of Silversea Cruises.
Cruises are often criticised for only offering a "touch and go" experience but SALT aims to change that. They bring the destination into the ship at the SALT bar and kitchen, which serve food and drink changed according to the port of call.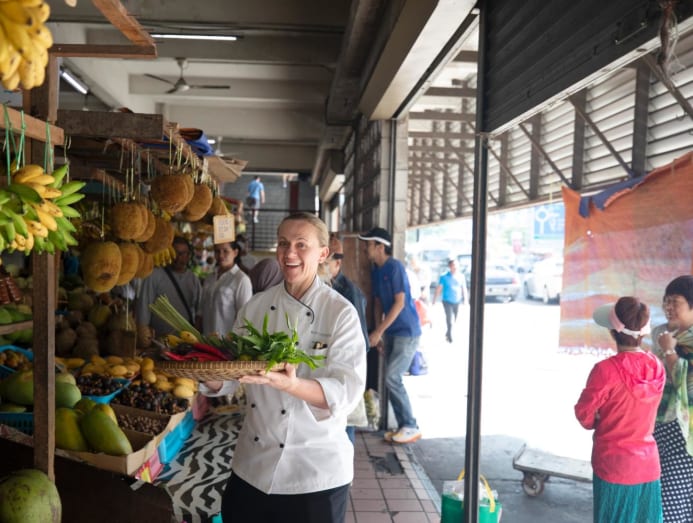 Cruises are already logistically complicated operations, and ensuring that guests enjoy brand new recipes crafted from the freshest ingredients procured from a particular port is quite a feat. When we stopped at Portimao in Portugal, the menu featured classic Portuguese dishes like bacalhau a bras but also highlighted sardines from Portimao, which was home to the first cannery in Portugal opened in 1853 and remains the oldest working factory in Europe.
Partaking in local dishes is not the only thing on the menu, rather a true immersion awaits. Guests can learn local recipes at SALT Lab, where hands-on masterclasses are taught by Silversea's chefs. In this high-tech, circular kitchen, I learned to cook Caldo Verde, which is so popular in Portugal that even McDonald's has its own version.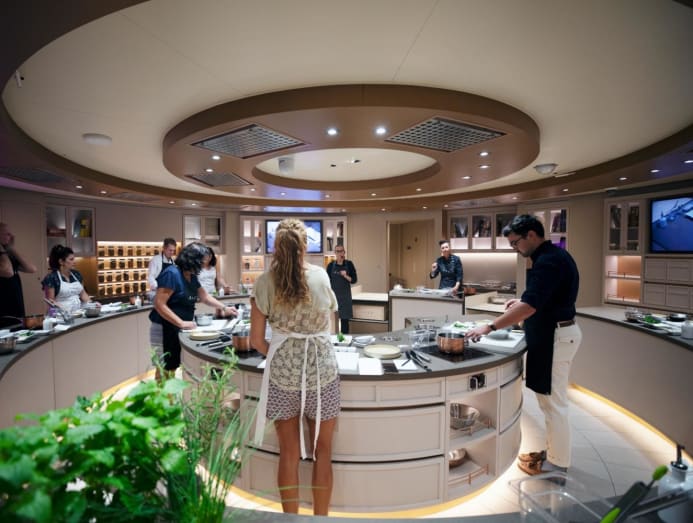 There are also specially curated shore excursions, which is more than your average insider tour. At Silver Dawn's inaugural sailing, culinary writer and researcher Miguel Andrade shared the deep history of the Algarve region when it comes to sardines through visiting a cannery to dining in a local shop-cum-restaurant specialising in canned fish. SALT excursions range from uncovering a secret cheesemaker in Crete to enjoying a private dinner at chef Mauro Colagreco's Mirazur, ranked the number one restaurant in the world from 2019 to 2021.
Other brands such as Seabourn have also realised the importance of food and the role it plays in the luxury cruise experience.
"When we paused our operations in 2020, we took the opportunity to examine our on board amenities and services and made enhancements including new culinary offerings," said Josh Leibowitz, president of Seabourn.
They have developed 300 new recipes as well as activated experiences such as Breakfast at The Patio, a new al fresco poolside dining option featuring lighter and healthier fare, including vegan, vegetarian and plant-based food.
WELLNESS IN THE MIX
If there's one area that the luxury cruise brands have clearly invested in, it's the US$4.5 trillion dollar wellness industry. At the launch of Silver Dawn, Silversea also debuted Otium, a wellness offering providing the ultimate in comfort, leisure and pleasure.
"When we do product development, we always start with the brand. If you look at Silversea, there's nothing that's about deprivation. When you go on holiday, particularly on a cruise, people are focused on having a good time. We looked at data and found that most people go to our spa to get a massage – so it's wellness related to indulgence and not suffering," said Muckermann.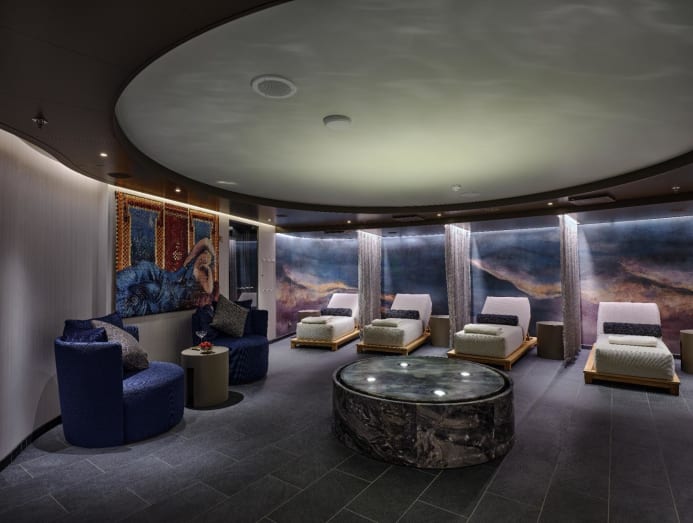 The newly designed Otium spa is inspired by Roman baths, with steam rooms, saunas and a central relaxation area where you can pour yourself a healthy elixir or a glass of champagne, should you wish. Working with One Spa World, they developed custom fragrances that encapsulated the scents of the Mediterranean and sensorial treatments like the Otium 100, which features four different massages in a single session.
We know that improving well-being is not just about the spa, and this is where Silversea's Otium really shines. They've devised a way to bring indulgent wellness moments into the suite with an Otium Sleep and Otium Bath experience, where your personal butler offers you a pillow menu upon arrival and is on call to prepare the most pampering bath. Best of all, they have also reclaimed the most prized space in the suite: The balcony.
"More than 50 per cent of a ship's real estate consists of cabins, so we had to rethink how to enhance the suite and balcony service. The balcony is, of course, weather dependent so our Otium offering is weather-based, with cashmere blankets and hot chocolate for winter sailings and freshly made juices, face sprays and more in the summer," said Muckermann.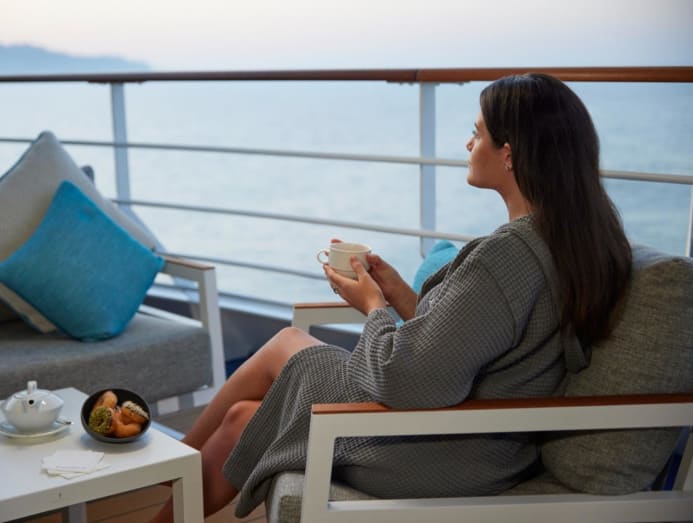 Regent Seven Seas Cruises also has a wellness initiative focused equally on restoration and active pursuits.
"On board, we have Regent's Serene Spa & Wellness to relax but we also offer a series of wellness tours ashore to allow guests to discover the incredible destinations we visit while maintaining their active and healthy lifestyle," said Steve Odell, senior vice president and managing director in Asia-Pacific, Regent Seven Seas Cruises.
These wellness tours include practising yoga in Taormina, Italy; learning about apitherapy, a school of alternative medicine based on bee products, or practising meditation on the idyllic island of Palma de Mallorca, all designed to help guests deepen their wellness knowledge.
IT'S NOW OR NEVER
While the pandemic has resulted in a greater appreciation in holidaying at home, there's a growing desire to go on once-in-a-lifetime trips.
"Our expedition cruises do really well, and the first choice for wealthy Asians is always Antarctica. In fact, China is the second biggest market worldwide for this experience. We have three Silversea ships there, including a fly and cruise option to avoid the Drake Passage," shared Martinoli.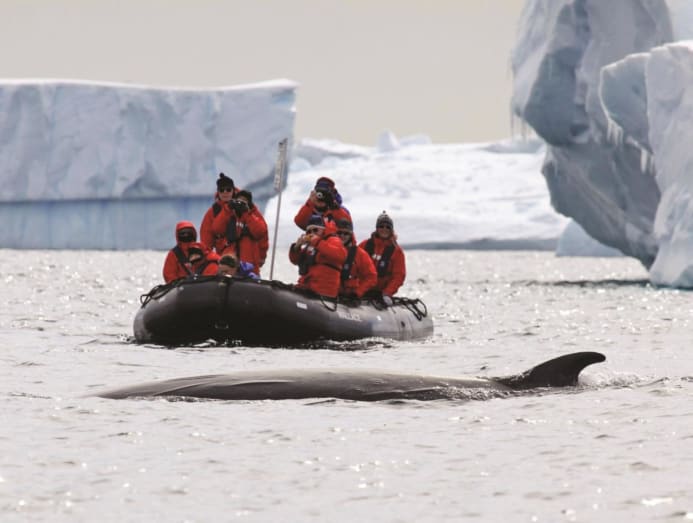 Ventures by Seabourn, an initiative of Seabourn to immerse travellers in adventurous, nature-led activities, is also seeing increased interest from new guests, pointing to the company attracting a younger, more active demographic.
"We are seeing a trend of guests wanting to go beyond typical touring and be highly active on vacation. We have expanded marina day operations, which give guests access to Zodiacs, paddleboards, kayaks off the back of the ship, and we have emphasised expedition experiences to keep guests moving and getting closer to nature," noted Leibowitz.
The company is also launching a new ship, Seabourn Venture, in 2022 that is built to PC6 Polar Class standards and designed to traverse diverse environments.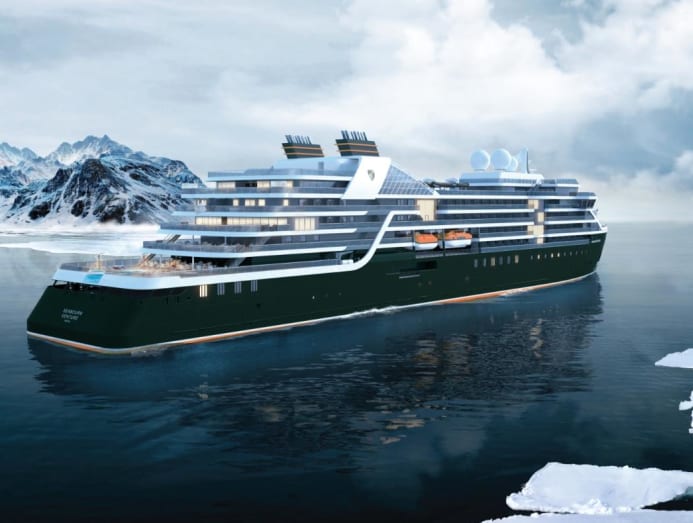 Booking longer trips is another pattern noticed by all luxury cruise companies, which shows that more people are willing to plan – and splurge – even after the apprehension around cruising in the last two years.
"Guests are booking longer, more immersive voyages and treating themselves to higher suite levels. One example is Regent's Grand Voyages, which span multiple weeks, often to multiple continents, while our epic World Cruise voyages continue to sell-out," said Odell.
In June, the company announced that it sold out its 2025 World Cruise in record time, with every suite completely reserved before formally opening for bookings on Jun 15. The World Cruise sails for 150 nights – the longest in Regent Seven Seas Cruises' history – and while it drew loyal clientele, a third of guests are new to the company.
Judging from these findings, count on cruising making a comeback not only in 2022 but thriving in the years to come. If you're ready to set sail, now is the time to jump on a chance to book that voyage – there's a lot of competition ahead.