Breakfast at Tiffany's, Lunch at Vuitton: These luxury brands are turning to F&B
Louis Vuitton has made its first foray into F&B with the opening of Le Cafe V in Osaka, Japan. Where else can you eat your way through some of the best fashion houses?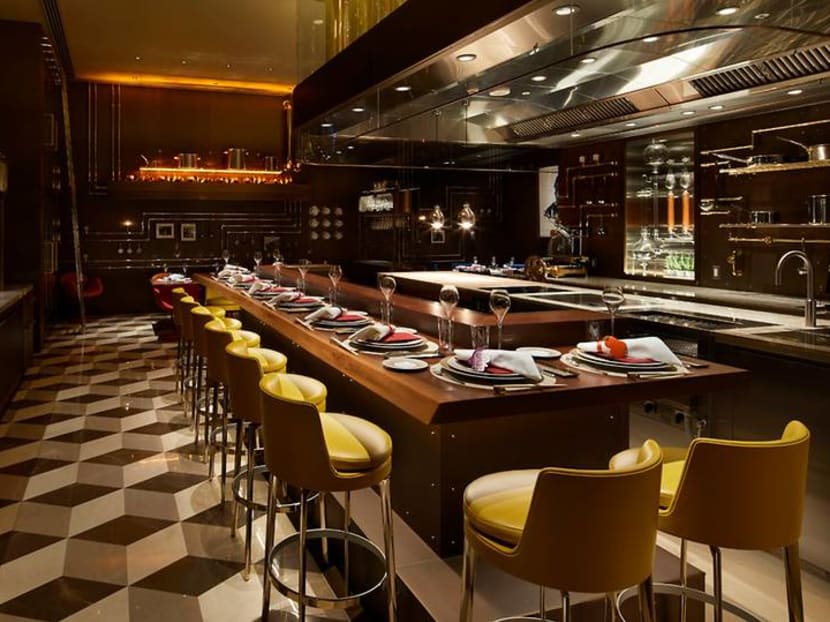 Over the past couple of years, luxury labels have been venturing out of the fashion industry and into F&B, opening eateries in major cities around the world. With the opening of its first cafe and restaurant, Louis Vuitton is the latest to join the fray.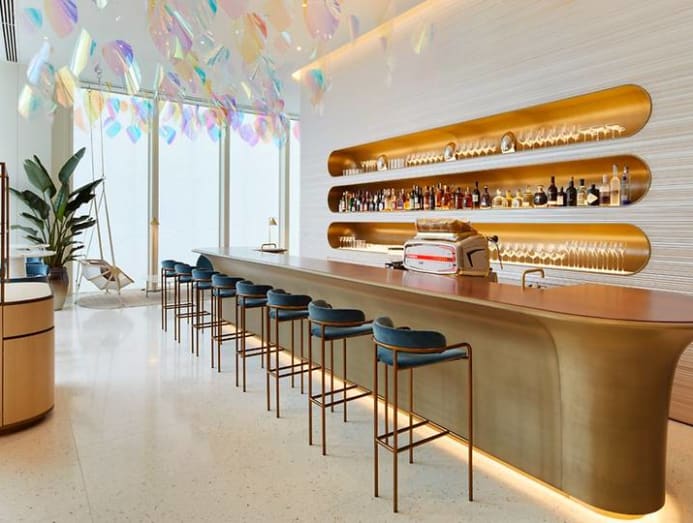 Located at the maison's new four-storey Osaka Midosuji flagship store, Le Cafe V was opened in partnership with celebrated Japanese chef Yosuke Suga. It features an open top terrace and an adjoining bar, with a sea-like terrazzo floor and coloured roof decorations. The menu is curated by Suga himself, and the cafe is accessible to all shoppers perusing the store, open through the day and into the night.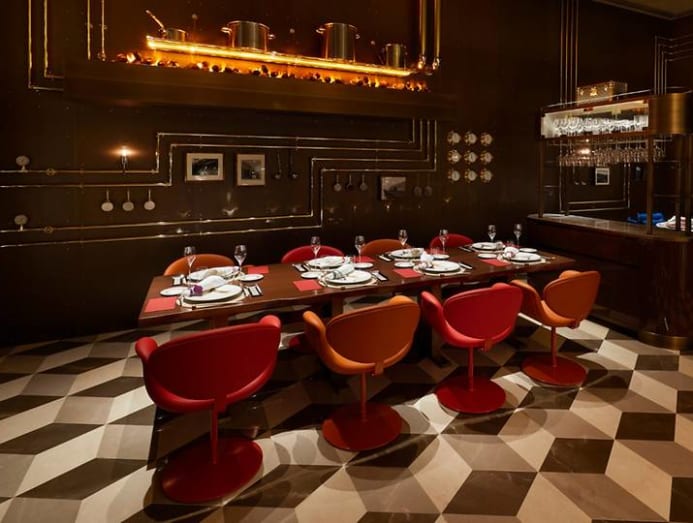 There's also a secret entrance to Sugalabo V, an exclusive restaurant also helmed by Suga, but with limited seats. The intimate dining space can only accommodate a small number of guests each evening, much like Suga's acclaimed Tokyo restaurant, also named Sugalabo.
Vuitton's foray into the culinary sphere is sure to excite followers of the brand, but it isn't the only fashion label with an F&B line. Fashion fanatics, here are some eateries owned by your favourite design houses to note down on your travel itinerary.  
GUCCI OSTERIA
If you missed the Gucci Osteria pop-up that opened in Singapore in May last year, you'll need to book a ticket to Italy to try the restaurant's well-acclaimed food. A passion project that combines a love for fashion and food, the Gucci Osteria restaurant in Florence was opened by two childhood friends, Gucci CEO Marco Bizzarri and chef Massimo Bottura. The restaurant is tucked away in the Gucci Garden building, a museum-style concept store dedicated to all things Gucci. 
The kitchen is helmed by Mexican-born chef Karime Lopez, who plates up classic Italian dishes with a contemporary twist. And if you think the restaurant is just a marketing ploy without proper good food, Gucci Osteria was awarded a Michelin star in 2019.
PASTICCERIA MARCHESI
In 2015, Prada acquired a majority stake in this historic pastry shop in Milan, which has been opened since 1824. Throughout the years, Pasticceria Marchesi has maintained a reputation as a landmark venue for coffee, pastries, cakes and sweets. Its speciality is panettone, a typical Milanese Christmas treat available all year round. 
Beyond the sweet treats, the shop is also a stylish hangout with jade-coloured interiors and an art deco feel. Pasticceria Marchesi now has three outlets in Italy, and has also expanded into London with an outpost in Mayfair, just opposite the Connaught Hotel.
TIFFANY BLUE BOX CAFE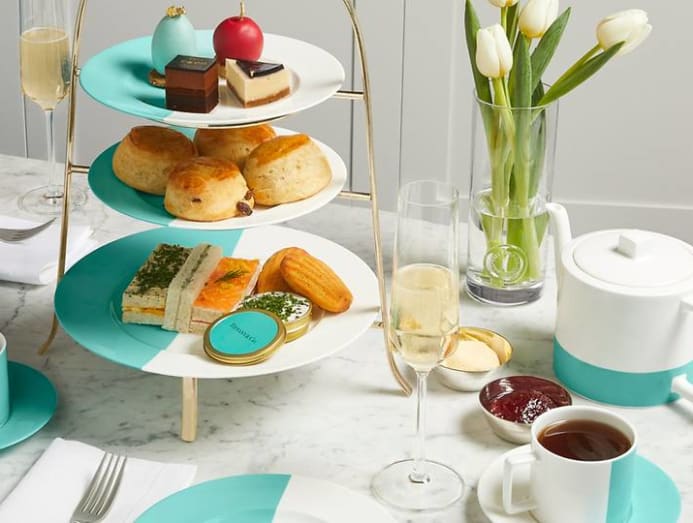 If you've always dreamed of having breakfast at Tiffany's, the good news is, that dream could very well be reality. In 2017, Tiffany and Co.'s first-ever Blue Box Cafe opened in New York at the brand's Fifth Avenue flagship store, and has since expanded to outposts in Hong Kong and Shanghai. 
This month, its first European outpost will open in London at famed shopping destination, Harrods. Guests at the cafe can enjoy breakfast, afternoon tea and dinner Audrey Hepburn style, surrounded by interiors infused in the iconic shade of Tiffany blue. Be sure to order signature dishes such as The Central Park Salad, The Big Apple and The Blue Box Celebration Cake, all of which will be served on special Tiffany & Co. chinaware.  
THOMAS' CAFE
Named after Burberry's founder, Thomas' Cafe in London delivers a quintessentially British all-day dining experience, just what you would expect from a British fashion house. Located within Burberry's flagship store on Regent Street, the cafe features high ceilings, white grey marble floors and large windows that look onto the bustling street below. 
Thomas' Cafe sources ingredients from UK producers and farmers and while the menu changes weekly, you can expect British classics such as lobster and chips. There's also an exquisite afternoon tea set complete with sandwiches and desserts.