From caviar to Cabernet, luxury ingredients from China are now taking centre stage
Across Asia, premium produce from China, such as caviar, morels, Jinhua ham and Cabernet Sauvignon, is changing perceptions in fine dining restaurants.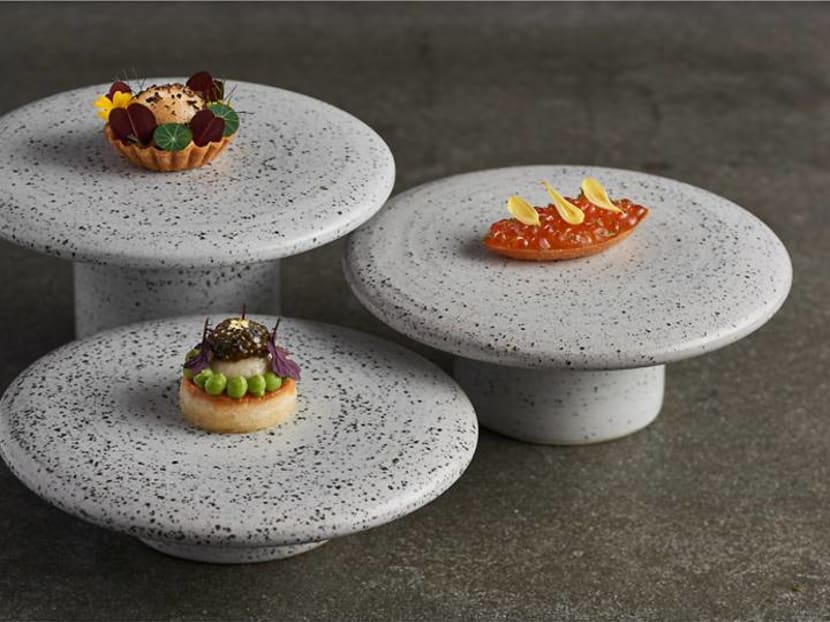 Look back a couple of decades across Asia's fine dining scene and you would invariably have found luxury Japanese ingredients across menus, whether plump scallops and king crab from the cold waters of Hokkaido or buttery beef from Kobe. But native Chinese ingredients? Much, much harder to spot.
Fast forward 20 years, however, and premium ingredients and wines from China have increasingly earned pride of place in fine dining restaurants across the continent.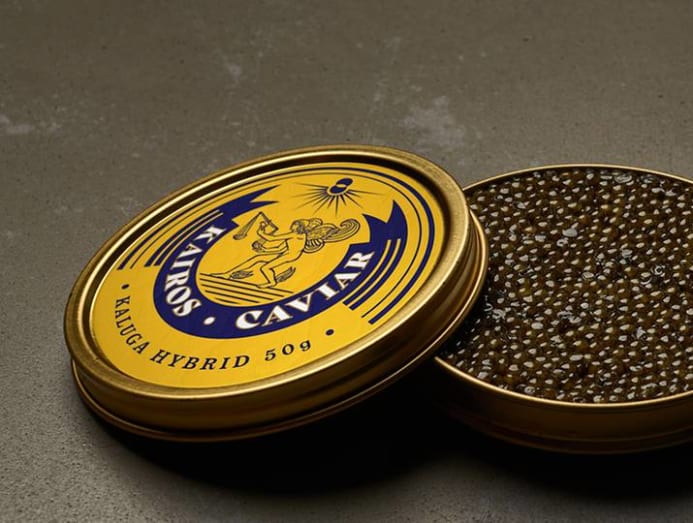 Few ingredients scream luxury as much as caviar, so diners are frequently surprised to learn that many of the black pearls spooned into quenelles or added to decadent sauces come from Thousand Island Lake, 400km southwest of Shanghai. But chefs across Asia and around the world – including in more than 80 per cent of Paris' three-Michelin-starred restaurants – proudly serve Kaluga Queen.
They're by far the largest Chinese producer at more than 85 tonnes a year, but at the new Modern European restaurant Sommer in Marina Bay, the brand of choice is Kairos Caviar. The caviar is farmed in an ecological breeding base on the Yunnan-Tibet Plateau and allows for head chef Lewis Barker to select the very best for his diners.
"I get to handpick and reserve the best quality caviar from each batch and choose sturgeons that are aged at least 12 years before the roe is harvested, producing a more refined and complex caviar," he said. "It is responsibly and sustainably farmed in a pristine environment which, combined with carefully optimised harvesting, leads to a truly premium quality."
He serves it atop dishes such as scallops with buttermilk and Granny Smith apple, or with oyster and green chill ponzu from his Experience menu. As to whether he thinks that produce from Mainland China still has an image problem in the views of global diners, Barker couldn't be clearer.
"'Made-in-China' is no longer something to avoid. Especially in the last few years, China has become very stringent with its food exports, due in part to increased spending power and demand for higher standards."
'WE ARE CLOSER TO YUNNAN THAN TO EUROPE'
In Hong Kong, Argentinian chef Agustin Balbi continues to win plaudits – including a first Michelin star this January – for his sublime tasting menu dishes at Ando which celebrate flavours and techniques from his homeland and also Japan, where he lived for six years. The 32-year-old has always embraced the finest global produce, and ingredients from China are no exception.
"Ando is about telling my journey and memories through food. I've been in Hong Kong a few years so this place has become part of my journey and now I feel more confident in easing more Chinese ingredients into my cooking. Right now we use morels and cordyceps from Yunnan and also snow lotus with pickled chilli from Xinjiang."
The fragrance and intense flavour of the mushrooms truly sing in two dishes, the first called Medio Mundo where he cooks them with butter, thyme and a touch of salt to draw out the natural aromas, served as a puree with suzuki fish, fresh green peas, and shiso.
"Yunnan possesses an enormous number of edible species – the depth of mushroom variety is mesmerising. For me it is also a matter of location: We are closer to Yunnan than to Europe so the produce will arrive fresher, with better aroma and more intense flavours. Plus the quality is very, very high," said Balbi.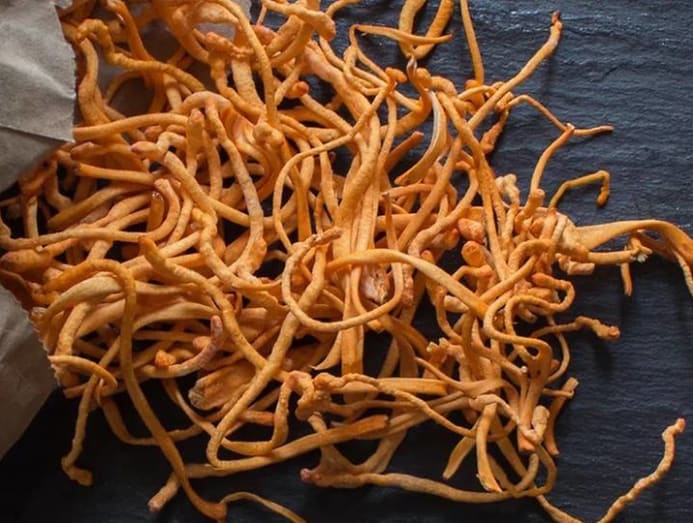 Then, in Una y otra vez, he simmers daikon in ham broth that is infused with Yunnan cordyceps to give texture, colour and deep umami flavour, before garnishing it with 80-month aged Joselito ham and crispy battered kombu. It's clearly a winner with diners.
"This has been one of the favourites, people reacted very well and we took all the steps to make sure we use it in the most respectful way because it is not just an ingredient, but also part of a culture. To me, there is an immense world out there to explore, and a huge amount of ingredients to discover in Mainland China. I can't wait to find more very special ingredients that will increase our repertoire."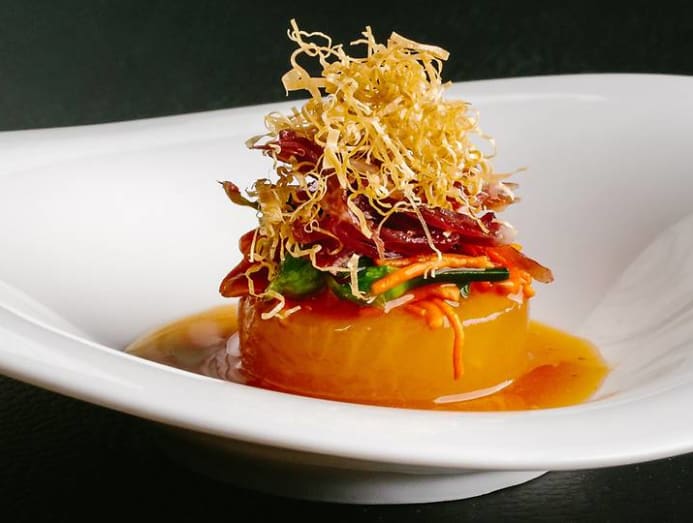 Another Chinese ingredient making waves across cuisines is dry-cured Jinhua ham from Zhejiang Province. An eight-year aged ham features in dishes at Hong Kong's China Tang Landmark from executive chef Menex Cheung. With famed hams like acorn-fed bellota from Spain already popular, he explains how Jinhua compares.
"The colour of Jinhua ham is much lighter than Iberico ham and the fat is more concentrated. Jinhua hams are mainly cooked, as the aroma and umami are fully evoked after heating. The longer the simmering time, the smoother the aroma and taste will be. Therefore we picked Jinhua ham to make the broth of the dish Double-boiled Snow Goose, Fish Maw, Spring Bamboo Shoot in our new spring menu."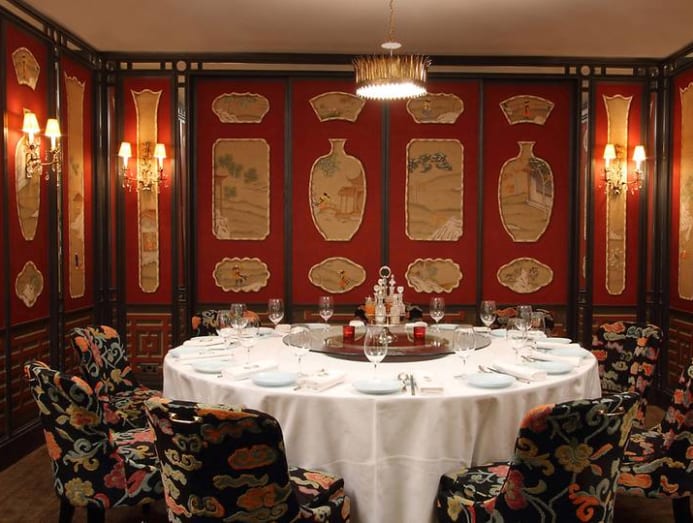 Jinhua ham is hardly a new ingredient, having already won international culinary prizes more than a century ago, but its high price comes from a labour-intensive production process – and rare animals.
"Jinhua and Xuanwei are two major ham-producing areas in China, but Jinhua ham is especially valuable because of the rare pigs, complex process and long dry-cure time. Jinhua people have a long tradition of raising 'two-end-black' pigs, named for their black heads and tails. Generally, the ham tastes better for three to four years old, and even more elegant after five to 10 years, just like wine."
Cheung also puts the rise of native Chinese ingredients into interesting context, having worked in the Mainland for a decade, where he saw the quality and variety of ingredients rapidly improve.
"We understand people may be concerned about the quality of China produce, but with the growth of Chinese society and their demand for the quality of life, the monitoring system of raw materials has been greatly improved these past few years."
"'Made-in-China' is no longer something to avoid. Especially in the last few years, China has become very stringent with its food exports, due in part to increased spending power and demand for higher standards." – Lewis Barker
GRAND CRU OF THE HIMALAYAS
Finally to the world of wine where Ao Yun, the first "Grand Cru of The Himalayas", has placed Yunnan firmly on the global winemaking map.
Grapes are picked at an elevation of 2,600m around four villages of the upper Mekong Valley and for the 2017 vintage – which releases this year – the last were plucked on Nov 22, 2020, breaking the record for the latest harvest day for a red wine in the northern hemisphere.
The final blend for the 2017 features 72 per cent Cabernet Sauvignon, 19 per cent Cabernet Franc, 4 per cent Syrah, 3 per cent Petit Verdot and 2 per cent Merlot.
Ao Yun's estate & technical director, Maxence Dulou, an award-winning winemaker from Bordeaux, explained: "We managed to harvest powerful but ripe grapes and transform them into a concentrated but fresh and velvety wine. This vintage symbolises the enhancement through a challenging climate compensated by great adaptation in the vineyard and in our winemaking."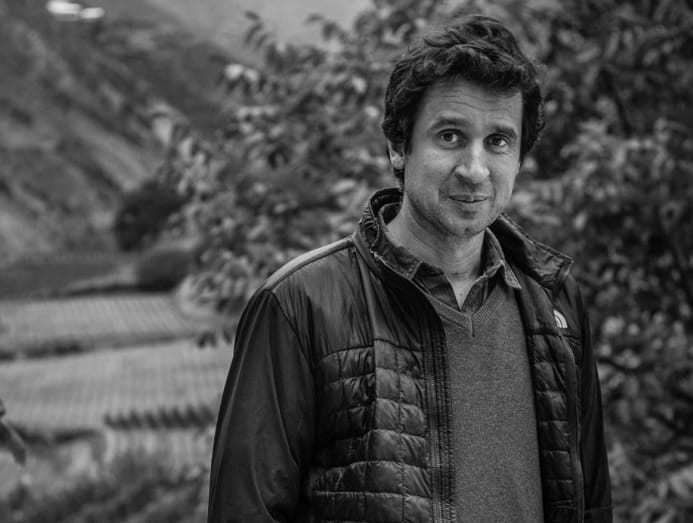 At a store retail price of around S$390 per bottle, the price of the 2017 vintage equates to heavy-hitting Burgundies, but as Hong Kong-based Master of Wine Jennifer Doherty explained: "Chinese luxury wineries such as Ao Yun, now joined by Domaine de Long Dai, have highlighted to the world China's potential for creating luxury wines which can be a point of pride for Chinese diners. Their small production makes them not readily available, adding to their allure."
So with an enormous and seemingly insatiable domestic market – as well as a burgeoning global appetite – it's clear that luxury Chinese ingredients are here to stay.
"To me, there is an immense world out there to explore, and a huge amount of ingredients to discover in Mainland China. I can't wait to find more very special ingredients that will increase our repertoire." – Agustin Balbi