Want a holiday where it is only you and your friends? These luxury resorts take in only one group at a time
From helicopter landings to kittens to cuddle with at bedtime, there is no request too outrageous at these properties that have exclusive buyout reservation policies.
Imagine having an entire place where it is just you and your best friends or closest family members. While there are many resorts and hotels that allow buyouts of their entire properties, there are a select few that make it their mission to cater to only one group at a time for the ultimate bespoke holiday. No strangers venturing into your garden party for free booze, no one to judge if you want to swirl to a thousand selfies at the beach, no drone suddenly appearing while you're frolicking in your private pool.
Keeping out prying eyes is the key factor, said Gilles Repond, sales director for Ultima Collection, which has six ultra-luxury private residences in Switzerland, France and Greece. "Privacy is one of the most important factors in luxury travel, no matter the group size. Our ultra-high net worth clientele can fully relax knowing that the holiday is entirely in the capable hands of their Ultima Collection concierge team and it will be just them at the property."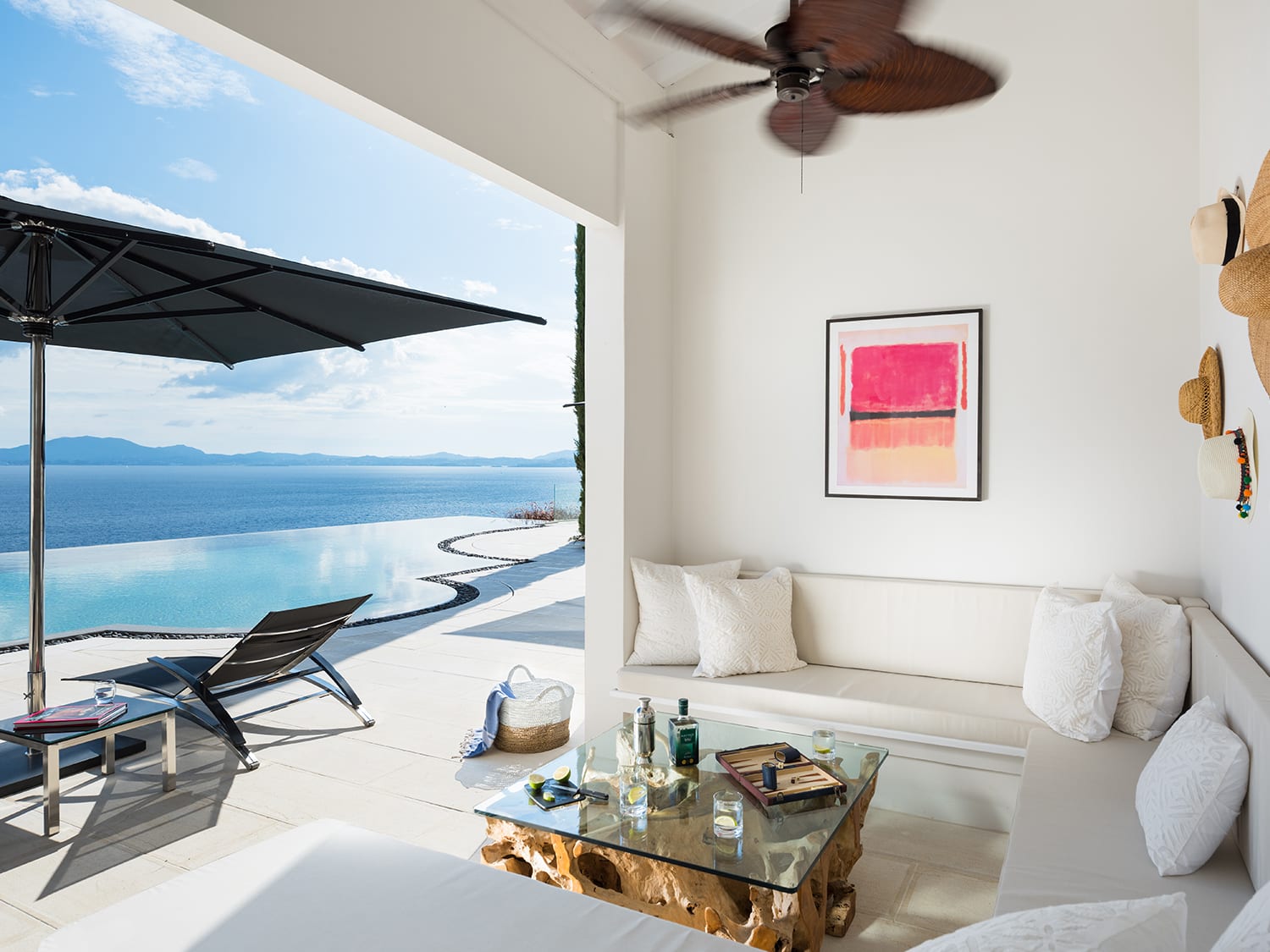 With the exception of Ultima Gstaad and Ultima Courchevel, Ultima's properties are for a single booking at a time. The residences range from four- to 10-bedroom options with amenities such as a fully equipped spa, cigar lounge, and even an underground bar and cinema. Every meal and service from excursions to achieving specific fitness goals is customised to the group's demand.
Patrick Janin, founder of Raiwasa Resort in Fiji, echoed similar sentiments. "By allowing only one booking at a time, we can ensure that each guest enjoys complete seclusion and exclusivity, fostering an intimate and luxurious atmosphere. With our undivided focus on a single booking, we can provide the highest level of attention and ensure that every aspect of the stay is meticulously tailored to meet the guests' needs.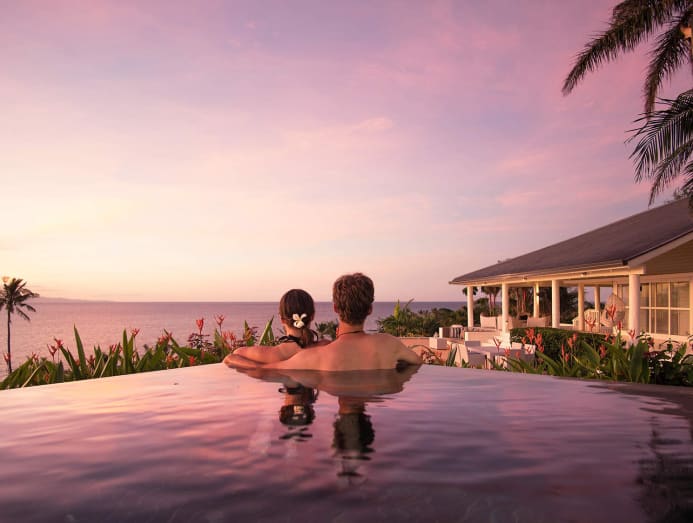 The two-bedroom property, which is a member of the Small Luxury Hotel collection, is located on Taveuni Island and has a 19-person team to wait on a maximum of six persons on a minimum three-night stay. Go fishing, snorkelling or have a spa on your private deck. Whoosh down mini waterfalls at the Waitavala Natural Waterslide or experience Fijian culture such as Lovo underground cooking, a Kava drinking ceremony or Meke Fijian dance.
Philanthropist and retired Wall Street banker Tim Reynolds was spot-on in his assessment on the potential of such exclusive holidays when he opened the first Ani Private Resorts in Anguilla in 2010. The collection now has a total of four properties including those in Sri Lanka, Thailand and the Dominican Republic. Each has a minimum six-room, five-night stay requirement for a single group and a one-to-one staff to guest ratio.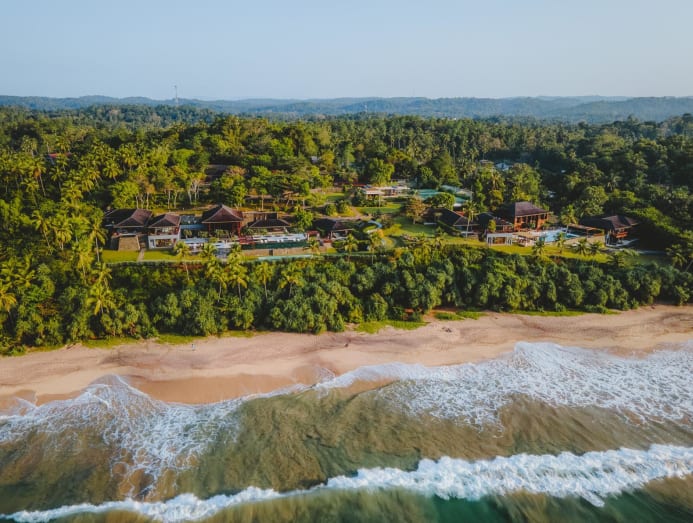 Massage fanatics will love that there are 10 and 15 daily complimentary massages offered to groups residing in the Thailand and Sri Lanka properties respectively. You can chill out on a sunset cruise in a long-tail boat in the Phang Nga Bay, take a tuk tuk tour in Sri Lanka or hop on a motorbike with a sidecar for a different hair-in-the-wind glimpse of Thailand's Koh Yao Noi.
Ani Private Resorts' chief marketing officer Henny Frazer said: "The theme of Ani is togetherness — to get together with your extended family or friends and have the time to re-solidify those relationships stress-free because everything is taken care of. We see that guests relax very quickly when they are the only ones in-house."
At Raffles Udaipur though, you would have to get married to buy out the entire 101-room property. The hotel does not accept any other guests when a wedding party is in the palatial manor, which is located on a private island in the scenic Udai Sagar Lake (Presumably, one would only be more tolerant of boisterous merriment piercing nature's tranquillity if you are also part of it.) Raffles' butler service is obviously a draw. Raffles Udaiphur's general manager Rajesh Namby shared: "Our butlers ensure that guests have a memorable stay and receive personalised services. Additionally, our chef curates menus based on guest preferences, as we offer an à la carte dining experience."
According to Namby, the average duration of such bookings at Raffles has increased from two to 3.5 days with larger group sizes. At Ani, multi-generational groups that include grandparents and grandchildren are dominating the ledgers as well as milestone celebrations such as 40th, 50th and 60th birthdays.
Raiwasa's Jain, on the other hand, is noting smaller group sizes comprising mainly of immediate family members, more guests combining remote work and leisure, and an increasing demand for outdoor activities such as hiking, bird-watching and snorkelling, as well as wellness programmes such as yoga, meditation sessions and spa treatments.
Ultima's Repond shared: "Both Ultima Megève and Ultima Corfu are standalone residences, each capable of hosting up to 14 adults and 4 children and 12 guests respectively, whilst the two chalets at Crans-Montana are often booked together under one booking."
At these properties, return airport transfers, 24/7 service staff, daily spa treatments and fitness sessions are baseline provisions. You can even do helicopter landings at Raffles Udaiphur. There is no impossible request, and Ani Sri Lanka proved that: One of their young guests missed her pet kitten at home so much that the resort found two to accompany her at bedtime so that she could sleep well, much to the delight of her parents. When their stay ended, Ani adopted the felines, which are still there today.