8 alternative Southeast Asian destinations for a luxurious weekend getaway (that's not Bali or Bangkok)
Everyone's travelling – to the same default places. While we all love short breaks to our go-to spots in Thailand and Indonesia, why not consider these that offer refined luxury in more unexpected destinations?
Ahhh, the joy of a long weekend away. The extra day – or maybe two – stolen to make a working week blissfully shorter. An escape somewhere far from home, business and the routine of daily life. Cocktails at lunch – and definitely no alarms set.
Whether you're a couple, a family, with friends or travelling solo, it's a precious slice of true quality time – so what's surprising is that we seem to choose so many of the same destinations.
Not that we don't love the usual suspects when it comes to travel, but given that we have such a vast, diverse and beautiful region right on our doorstep, there's a whole world of destinations to discover.
We've lined up eight resorts in slightly more unusual and unexpected spots that still allow you to have a long weekend away in serious style.
PHU QUOC, VIETNAM
The Vietnamese island escape of Phu Quoc is a destination that has just become a lot easier for long weekends away, thanks to new direct flights from Singapore.
The island offers a beguiling mix of perfect palm-fringed beaches, rugged forested interiors and culinary discoveries, but chances are that you'll be hard-pressed to pull yourself away from Regent Phu Quoc. Expansive, chic and clearly designed with no expense spared, it marks the brand's first resort in Southeast Asia.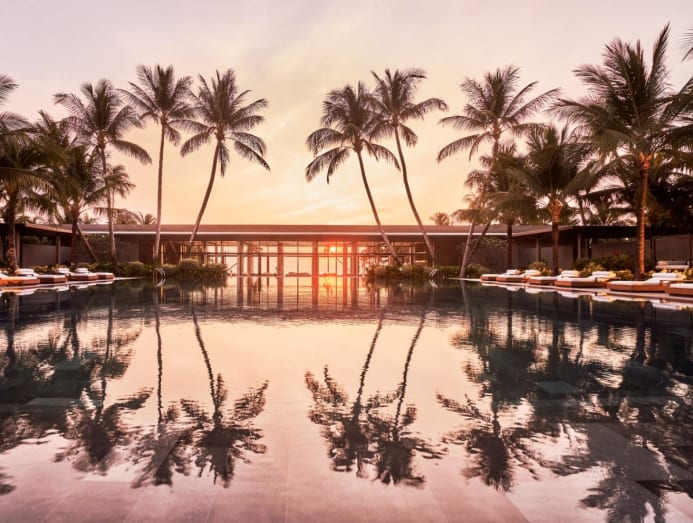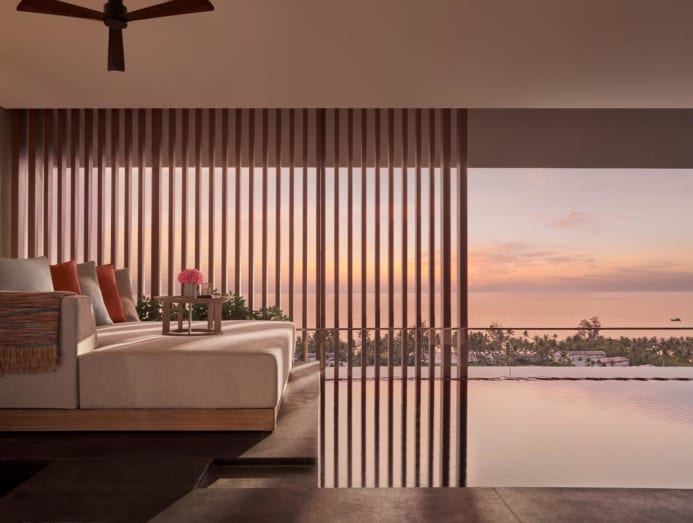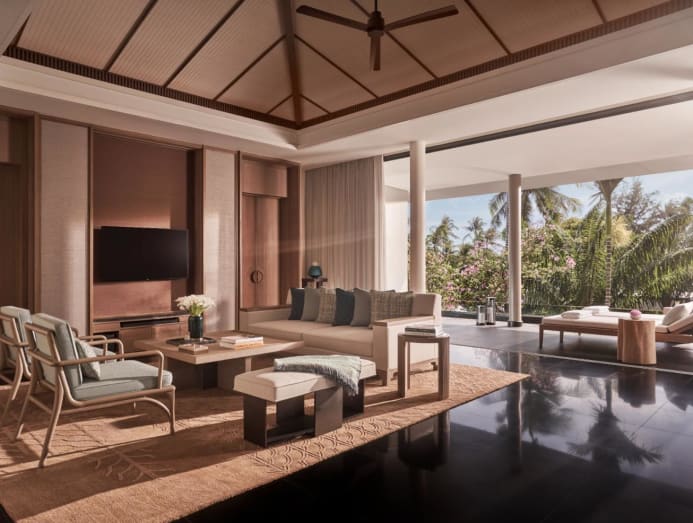 Sitting adjacent to a UNESCO-designated World Biosphere Reserve, accommodation options are stunning suites or villas which overlook lagoons or the ocean. You'll get a second minibar in the bedroom, in case it's too much effort to walk to the first in your vast but elegant living room, as well as two flavours of toothpaste alongside Aqua di Parma scents in your bathroom.
Books abound that you actually want to read, there's impeccable in-suite dining, six stellar restaurants, sunset cocktails at the cheekily-named Fu Bar and possibly the most Instagram-friendly swimming pools in all of Southeast Asia.
https://phuquoc.regenthotels.com/
VIENTIANE, LAOS
While Vientiane may lack the five-star resorts and mysticism of Luang Prabang in northern Laos, the capital is still a compelling cultural destination that can also be reached by direct flights from Singapore.
As a base to explore the city and beyond, Crowne Plaza Vientiane is centrally located and offers all the comfort you'd expect. When you head out, temples such as Wat Si Saket dot the city, home to more than 2,000 images of Buddha crafted in silver and ceramic, but nothing can match the splendour of That Luang, a sixteenth-century golden stupa housing sacred relics. Quirky and incongruous, Patuxai is also worth a visit, the country's take on the Arc de Triomphe that was built in the 1960s and offers views across the city.
But a key draw of any visit to Vientiane is also the chance to slow down, mirroring the mighty Mekong which meanders through the city and the laid-back pace of local life. Hire a bicycle and discover the quaint lanes and avenues, perfumed with jasmine and frangipani, sip cocktails at sunset and slurp fragrant noodles. There's a lot to be said for being Southeast Asia's quietest capital city.
https://vientiane.crowneplaza.com/
KE GA BAY, VIETNAM
Another relatively undiscovered part of Vietnam is the southern coastal region around Ke Ga Bay. Once you've hit Ho Chi Minh City, it may still be a three-hour drive, but you'll feel like you've travelled light years away.
Azerai Ke Ga Bay is an elegant, relaxed beachfront resort by Adrian Zecha, the Indonesian hospitality legend who founded Aman Resorts. The minimalist architectural approach means clean lines throughout the public areas and in the 46 suites, some of which offer private pools. But the large pool overlooking Ka Ge Bay is the main draw, as you sit in cabanas and watch colourful fishing boats bobbing offshore.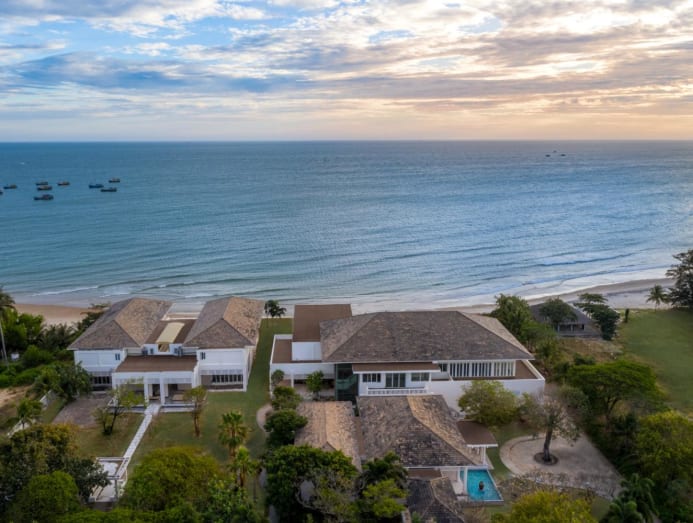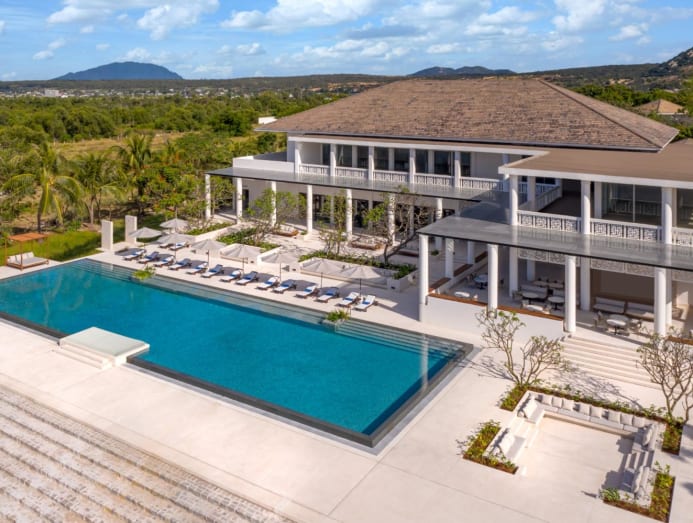 To the west, at one end of a 5km white sand beach, sits a colonial French lighthouse dating from 1899. You can visit it and the surrounding island – although sadly not go inside – as one of a number of excursions around the charming region. Our pick is Ta Cu Mountain where a cable car takes you up to a monastery offering fabulous views and a 49m reclining Buddha, the largest in Southeast Asia. Golfers will also enjoy two new championship-level golf courses just along the coast.
https://azerai.com/resorts/azerai-ke-ga-bay/
SOUTH CARDAMOM NATIONAL PARK, CAMBODIA
For a weekend escape somewhere seriously different, few spots can match the all-inclusive luxury tented camp Shinta Mani Wild, hidden in the vast South Cardamom National Park in southern Cambodia.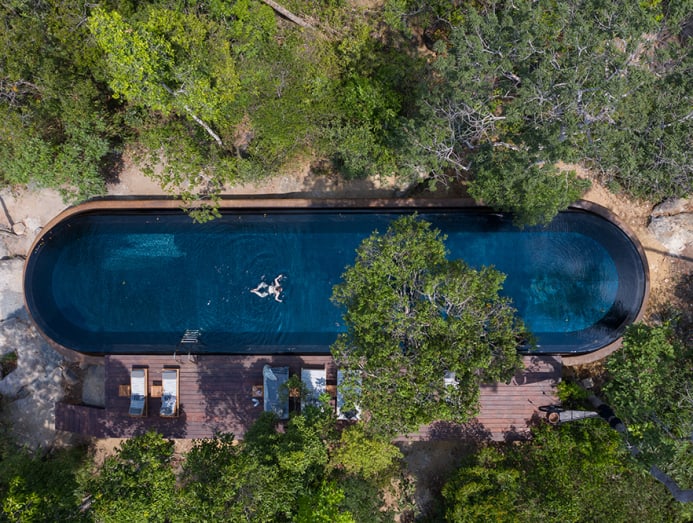 The 15-tent camp comes straight from the extraordinary mind of Bill Bensley, meaning that guests should always expect the unpredictable, including on arrival. That's thanks to a 400m zipline that whisks you across a river, waterfalls and above the teeming forest canopy for a check-in like no other.
Luxury adventures include the option to join armed Wildlife Alliance rangers on their daily anti-poaching patrols throughout the National Park, or hopping aboard an expedition boat – also designed by Bensley, naturally – to discover the waterways, flora and fauna of this unique ecosystem. You can even help the chef forage for edible plants that are then crafted into dishes.
KOH YAO NOI, THAILAND
Although Thailand overflows with picture-perfect islands, it can be worth seeking out quieter spots with less well-trodden white sand beaches such as those of Yao Noi. Enviably situated between hugely-popular Phuket and Krabi, you're surrounded by the towering limestone outcrops and pinnacles of Phang Nga Bay.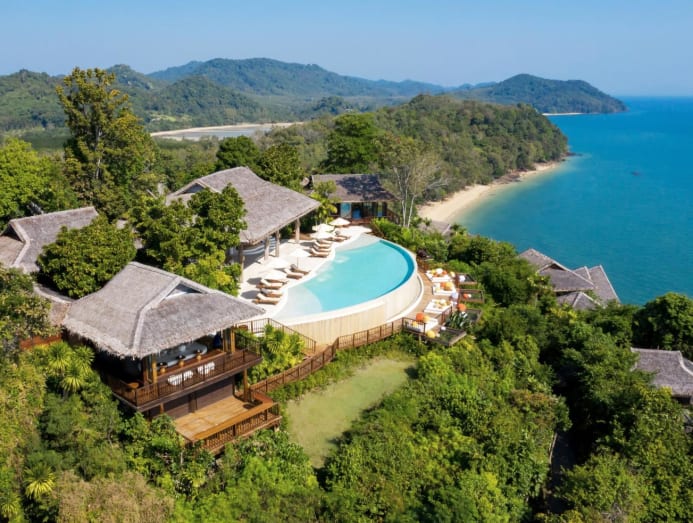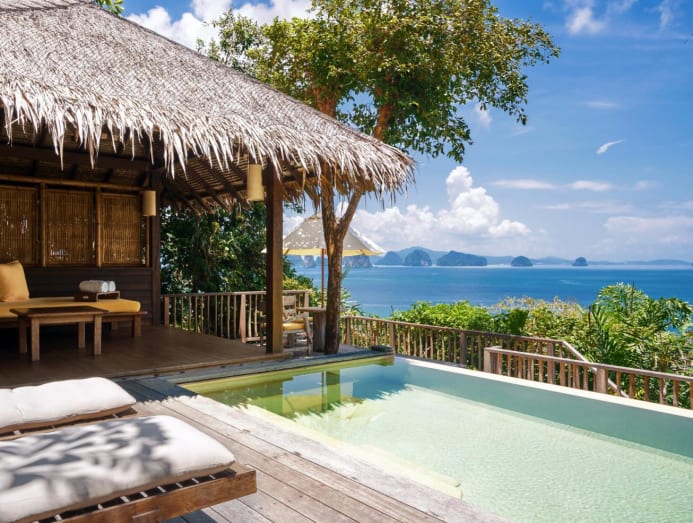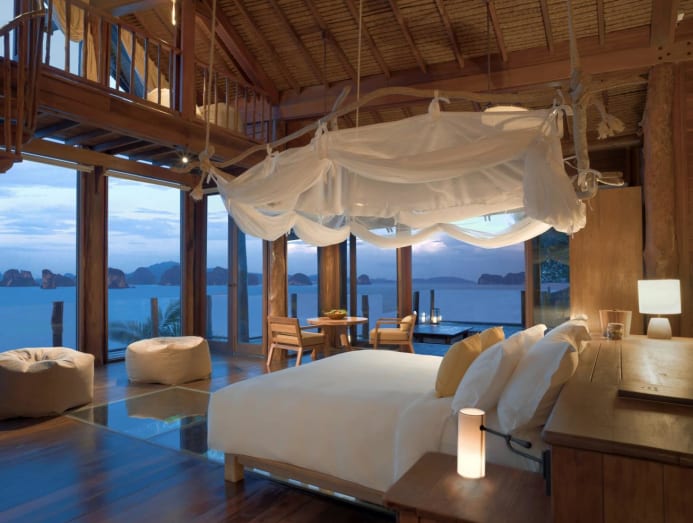 Take your pick from 56 pool villas at Six Senses Yao Noi which boast absurdly picturesque and enviable views – so prepare for some Instagram unfollows from jealous friends. Depending on the depth of your pockets and number of friends, The Ocean Retreat is the true baller choice at a cool 5,300 sq ft.
Chances are that you won't want to leave, but if you do, then hit The Hilltop for dining with spectacular views, watch movies under the stars at Cinema Paradiso or hop between local islands on a sleek yacht.
www.sixsenses.com/en/resorts/yao-noi
KOTA KINABALU, MALAYSIA
Kota Kinabalu in Sabah is arguably one of the most familiar weekend destinations on our list, but it's easy to forget the stunning biodiversity and natural beauty which has long made it such a draw. A stay at Gaya Island, a resort nestling in a marine conservation area just minutes from KK, makes for the perfect reminder, as well as a figurative and literal breath of fresh air away from busy urban life.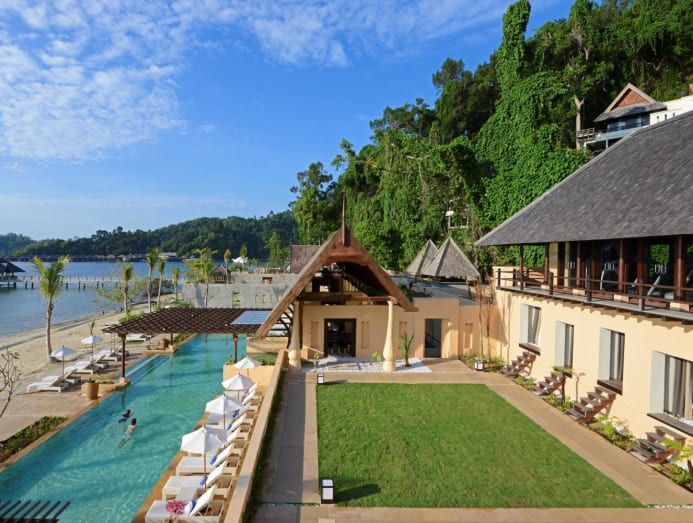 Coral reefs teeming with life surround the property, while rainforest walks with their naturalist are a delight as they explain the flora and fauna at every turn. You can take a PADI underwater photography class in Tavajun Bay as you snorkel off their private beach, enjoy private dining aboard their 64 ft yacht or, if you're keen to do little more than kick back, their spa offers local and international treatments, or sip a cocktail as the sun sets over mighty Mount Kinabalu – a fine way to end the day.
https://www.gayaislandresort.com/
BOROBUDUR, INDONESIA
After a hop to Yogyakarta in central Java, it's just over an hour's drive to reach Amanjiwo, a long weekend hideaway if ever there was one. Domed roofs at the resort unmistakably evoke a temple as the resort is inspired by the stunning UNESCO World Heritage Site of Borobudur, the stupas of which can be seen on the horizon.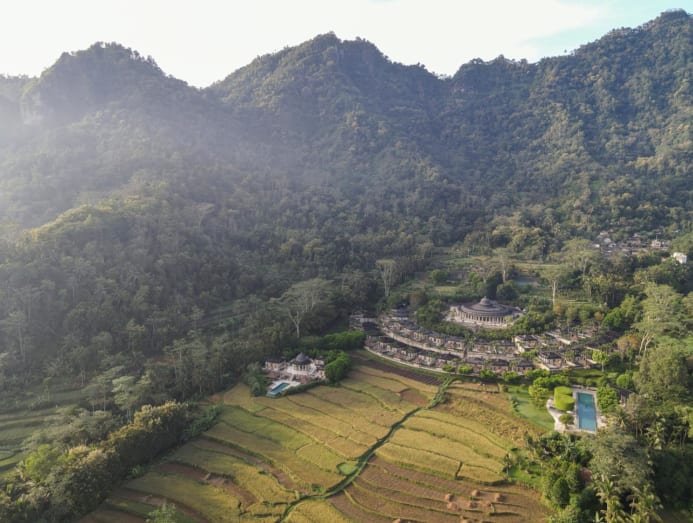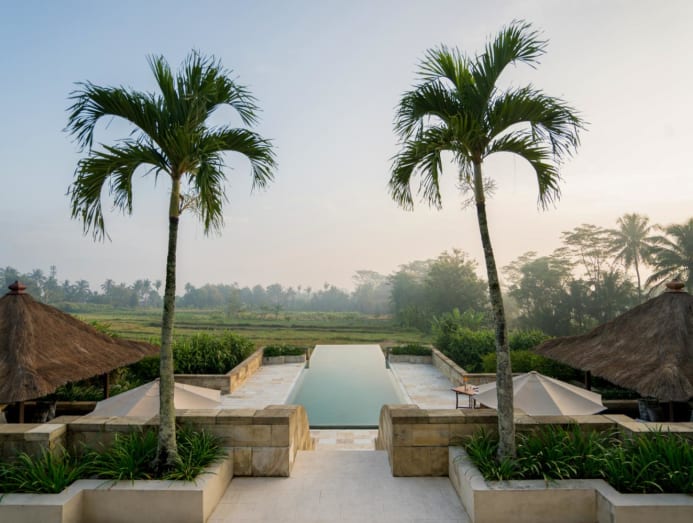 The surrounding volcanic landscape is immensely rich and verdant, dotted with bright green rice fields, the Menoreh Hills, ancient ruins and those extraordinary temples. Together they make the perfect backdrop as you relax in the resort's 40m pool, but naturally getting to see them in person is the reason you're here and handily they're less than a 30-minute walk from your suite.
Dawn is the time to go as the sun rises over the 1,200-year-old marvel and a private guide explains their remarkable history which once included a mind-bending 2,000 temples. Those seeking to immerse further can join Amanjiwo's resident anthropologist or take part in cleansing spiritual purifications performed by a Javanese priest.
https://www.aman.com/resorts/amanjiwo
DESARU COAST, MALAYSIA
Finally, one of the quickest and easiest long weekend escapes from Singapore comes with a short cruise to Desaru Coast aboard the just-launched ferry service from Tanah Merah. When you arrive around 90 minutes later, resort options include One&Only Desaru Coast, offering a beguiling combination of ancient rainforest and pristine beach, understated luxury and first class cuisine.
With just 42 suites across 128 acres, the resort feels blissfully quiet. They feature plunge pools, sleek touches from Australian designer Kerry Hill, decadent bathrooms and total privacy, meaning you may well end up spending a lot of time in them – but to do so would mean missing out on a wide range of experiences.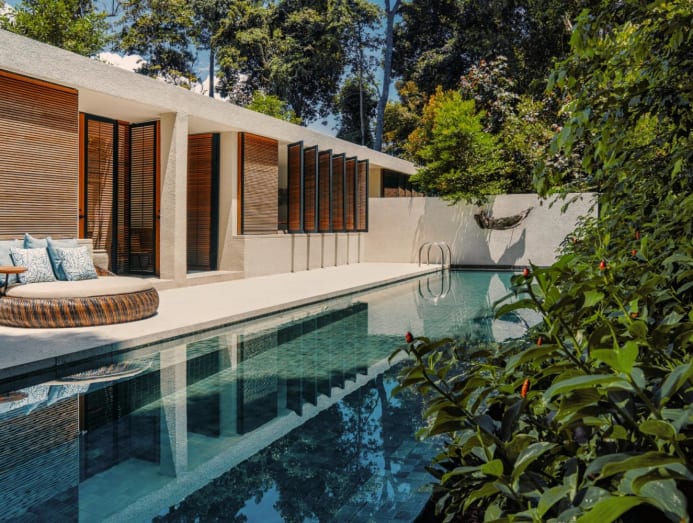 These include learning the martial art of silat from a young master, taking wellness journeys at Chenot Spa, watching monkeys frolic on the mile-long private beach or letting kids and teens explore ecosystems, sports and more through bespoke programmes.
Food-wise you're also in for a treat as just two options include flame-kissed, barbecue driven cuisine at Ember Beach Club from the familiar face of Michelin-starred Chef Andrew Walsh, or excellent omakase menus from a young team at Hoshi.