The Macallan has dropped three new collectible whiskies – and an immersive pop-up at ION Orchard
The Macallan M collection is back with 2022 editions, with one completely novel addition. From Aug 17 till Aug 26, whisky aficionados can discover the new releases at an immersive pop-up at ION Orchard.
In partnership with The Macallan.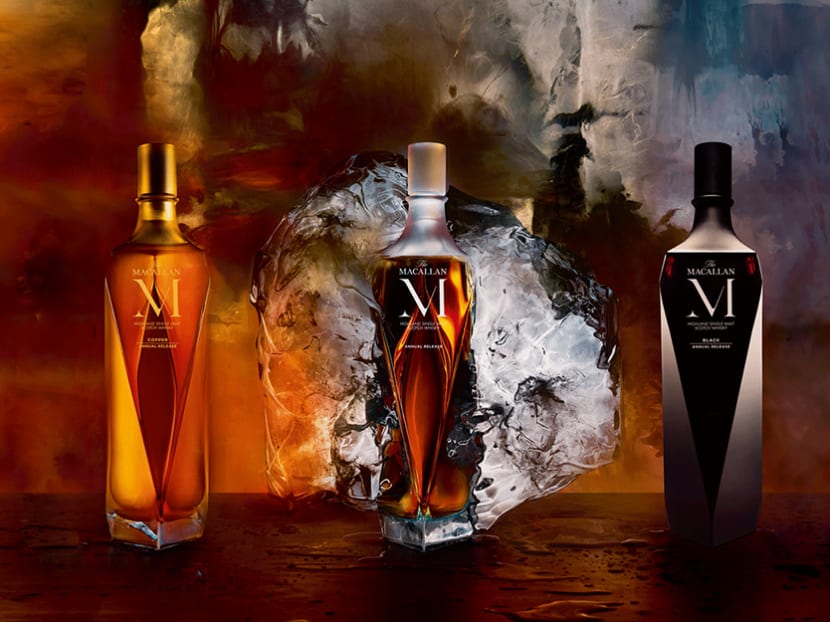 When it comes to stratospheric auction prices, age statements old enough to have their own grandchildren, or straight-up brand prestige and cachet, it's hard to beat The Macallan and its empire of superb scotch.
Ask its whisky makers how they do it and they'll tell you that they simply honour the distillery's "Six Pillars", a set of foundational values upon which The Macallan makes its liquid gold. These are: Natural Colour, Mastery, Curiously Small Spirit Stills, The Estate, Exceptional Oak Casks, and Sherry Seasoning.
Each pillar has its own story. Sherry Seasoning, for instance, refers to The Macallan's tradition of maturing its spirit in oak casks that once held sherry wine from Spain, giving the final whiskies their depth and colour. The Estate honours the 485 acres of Scottish countryside that overlooks the River Spey, and it is on this land that the distillery harvests its own barley.
Previous limited edition whiskies have been dedicated to different pillars in the past, and now three more have joined the fold for 2022. These are The Macallan M, M Black, and M Copper, and they celebrate Natural Colour, Mastery, and Curiously Small Spirit Stills respectively.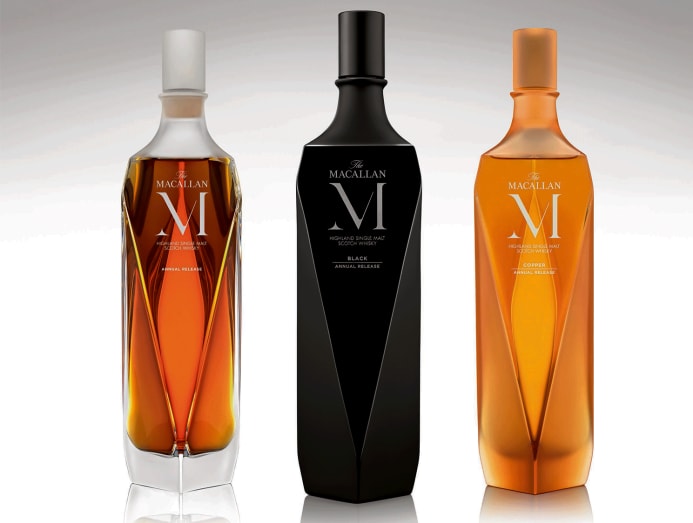 It is legal for Scotch makers to add a small amount of flavourless, odourless caramel colouring to their whiskies in order to maintain consistency in appearance across their products, but The Macallan takes pride in displaying the diversity that can be achieved from ageing. By leaving the liquids untouched once they leave their casks, what you witness is time and patience distilled.
The Macallan M's vivid amber hue is the result of all-natural ingredients that have rested for years in sherry-seasoned oak casks, visible through its beautiful Lalique crystal decanter. It shows a beautiful aroma of black cherries, demerara sugar, oak and leather. The palate is herbal, with flavours of liquorice and tea leaves dancing with hints of custard, chocolate orange and spice. Then let it linger on the tongue for a finish redolent of dried fruit and dark chocolate.
The Macallan is not known for making peated whiskies, so this is where its Mastery comes in. The M Black and its opaque Lalique crystal decanter is a tribute to the distillery's black ended casks – marked as such for its small selection of peated whisky. With the guidance of The Macallan's Whisky Mastery Team, led by Master Whisky Maker Kirsteen Campbell and Master of Wood Stuart Macpherson, the distillery combines innovation with craftsmanship and heritage for unexpected (but no less delightful) expressions.
The broody M Black is full of fresh fruit aromas that are rounded out by accompanying sweet dates and the subtlest whiff of peat. Candied oranges and charred peaches mingle with figs and dark chocolate on the palate, while the finish exudes languorous smokiness and plump raisins.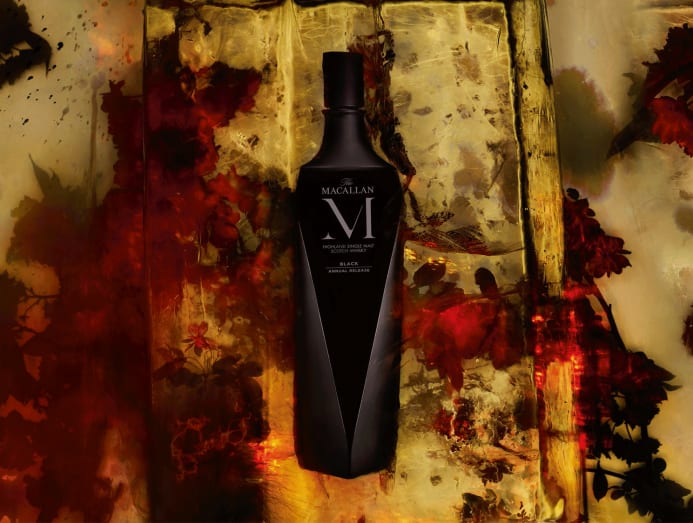 Sitting in stark contrast to the M Black is the bright and lively M Copper, which was created as an ode to the distillery's small copper stills. While it makes sense for many whisky makers to use larger stills in favour of higher volume, The Macallan has kept them comparatively modest in size so as to help concentrate the flavours of the new make spirit, resulting in a richer, more robust character.
Unlike The Macallan M and M Black, which have both enjoyed past releases, the M Copper is entirely new to the series. Coloured like spun gold, the M Copper is beautifully fragrant as it beckons with bananas, pears, white peaches, and even a hint of biscuit and lemon. Though paler in colour than the other two the M Copper is highly expressive, brimming with flavours of pears, sherbet, malt and spiced oak. Bright yet complex, it concludes in a long and smooth toasted oak finish.
The decanters, which have always been crafted by esteemed crystal maker Lalique, were designed this time by Fabien Baron of creative consultancy Baron & Baron. Faceted six ways (for six pillars), the decanters were "very difficult to produce because of their shape, and Lalique's masters of crystal have relished applying their most complex skills to bring Fabien Baron's creative vision to life," said Lalique's CEO Silvio Denz.
The story of the 2022 M Collection doesn't end there. The distillery has roped in renowned fashion photographer Nick Knight to create a series of photos and film that capture the extraordinary journey of each expression. And from now till Aug 26, you will be able to experience this combination of Knight's art and The Macallan's craft through an immersive pop-up at ION Orchard.
Whisky aficionados can get a taste of The Macallan's new collectible offerings, The Macallan M, M Black, and M Copper at a new pop-up installation at ION Orchard mall in Singapore.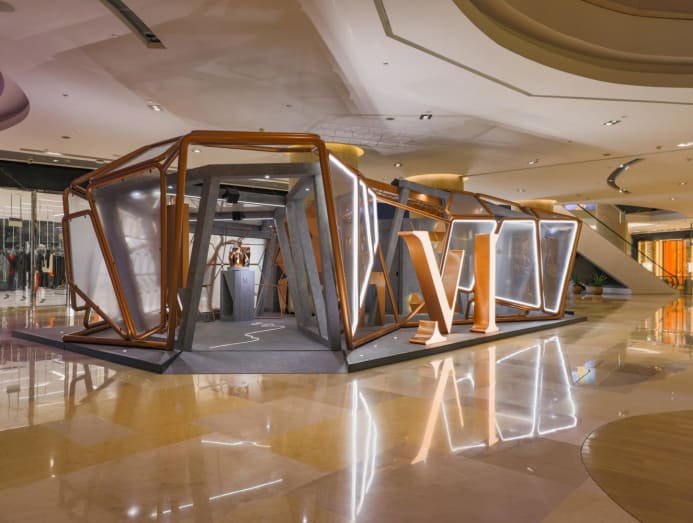 The copper-themed installation will have on display Knight's abstract and expressionistic work, as well as an interactive table where guests can learn about the new Macallan M collection and old favourites from the Double Cask collection. Drams of the Double Cask expressions and The Macallan M will also be available for purchase here, but full bottles of the new collection will only be available at The Macallan Boutique at Raffles Hotel Singapore.
The Macallan M Collection Experience runs till Aug 26, 11am to 9pm, at ION Orchard, Atrium Level 1.