Experience elevated Malaysian cuisine at these 5 restaurants in Kuala Lumpur
Where to go in Kuala Lumpur for reimagined Malaysian food in a sophisticated setting.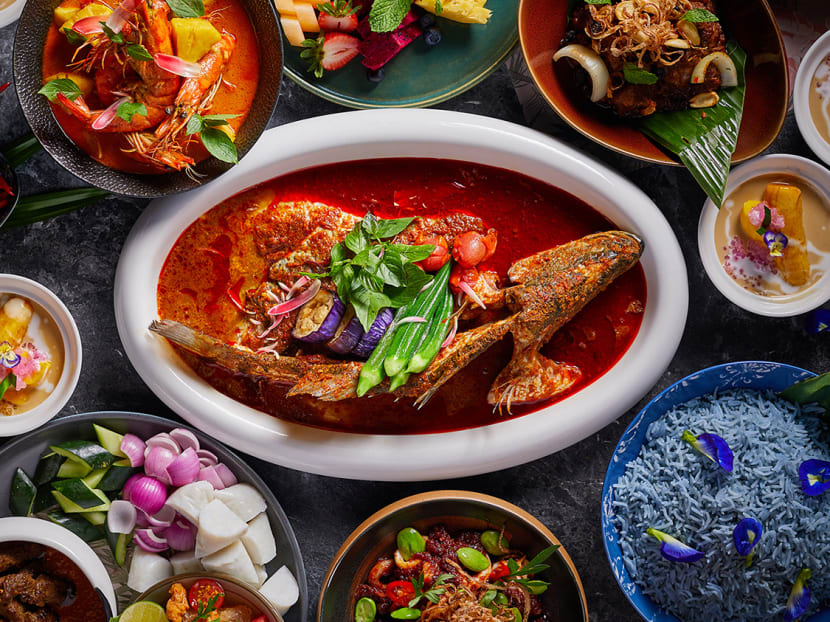 In Singapore's recent Michelin Guide ceremony, Seroja took home three awards for the night ‒ a Michelin star, the first Green Michelin star for sustainability and its chef, Kevin Wong, the Young Chef Award. This restaurant shines a spotlight on food from the Malay archipelago, albeit modernised and elevated, somewhat unusual for a cuisine that is more commonly eaten at home or in more modest settings.
This happy development is reflected in Kuala Lumpur, where a small but growing number of restaurants offer a modern take on traditional Malaysian cuisine, using fresh, local ingredients and creative cooking techniques. Here are five spots to experience the best of Malaysian food in a sophisticated setting.
Helmed by Malaysia's most celebrated celebrity chef, chef Wan, whose vivacious and forthright personality is evident from the restaurant name. De.Wan is a pun on the Malay word for hall and can be read in English as The One, while the date in the name references the year this well-loved culinary ambassador was born. There are three outlets in all, each a riot of tropical colours as dazzling as the chef himself, but the one to visit is the latest outlet at Bangsar Shopping Centre.
A maximalist dream of a space, the restaurant elegantly marries local heritage with contemporary plantation-inspired motifs. Deep, rich colours and lush greenery transport diners to the most idyllic of tropical plantations and private rooms, complete with a lounge area and discreet powder rooms ideal for parties. The food is unapologetically traditional, although chef Wan elevates it ever so subtly with premium ingredients ‒ and the first Malaysian Michelin Guide agrees. De.Wan 1958 captured a spot on the debut Bib Gourmand list in 2022.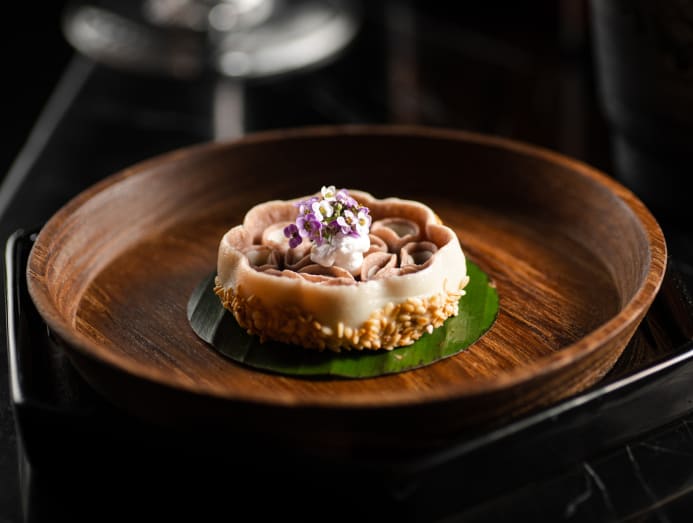 Set in an unassuming service apartment, Beta is a resto-bar that's a feast for every sense. Presided over by chef Raymond Tham, the name Beta is derived from the Malay royal pronoun for 'I' or 'me' and underlines the honourable status local food is held here.
The restaurant itself is an exuberant space designed with vivid colours and layers of textures with a centrepiece bar and stepped seating area. Artistic murals provide a chic backdrop, and a semi-outdoor section is lovely to dine in when the weather is right.
Beta's ever-changing menu reflects the rhythms of seasonal produce, which Tham presents with a modern twist. Whatever the season, diners can be assured of a culinary journey that takes a tour of some of Malaysia's most iconic dishes inspired by the country's regions in the country. Showcasing Malaysia's rich culinary heritage, every dish is meticulously crafted with a unique twist to enhance its flavours and textures.
Despite being located in a shopping mall, Dusun Open House is a unique restaurant that transports diners to a more pastoral setting. The restaurant is housed in a beautifully designed space that features an open-air dining area with a lush canopy of plants and trees overhead. The design is inspired by the traditional Malay concept of a "dusun", or orchard, and the use of natural materials such as wood, stone, and plants create a relaxed and inviting atmosphere.
The menu at Dusun Open House features a wide variety of Malaysian dishes, including both traditional and modern fare. Street food favourites like laksa lemak, nasi lemak, and satay can be enjoyed in this lovely environs. Prepared with care and respectful of time-honoured techniques, the food is elevated with fresh, high-quality ingredients to create truly delicious and memorable dishes. In addition to the food, Dusun Open House also offers a wide selection of drinks, including both alcoholic and non-alcoholic beverages. There is also a full bar, which is a great place to enjoy a cocktail or glass of wine after dinner.
Set in one of the city's most captivating luxury design hotels, Atas is a modern Malaysian restaurant in the Ruma Hotel and Residences. The setting itself is distinctive, as diners access the restaurant via a spiral staircase illuminated in the glow of a metal kebaya by local fashion designer Dato' Bernard Chandran.
The restaurant has floor-to-ceiling glass windows that offer a view of the lush greenery and glimpses of the city beyond. British interior architect Andy Hall references local artisan traditions in aesthetics, materials and craftsmanship in interior design. This ranges from the lattice patterns of the room dividers inspired by kain pelikat (sarong) to the pewter tiles by Royal Selangor that clad the open kitchen, which nods at Kuala Lumpur's tin mining past.
The menu at Atas is ingredient-led and offers a seasonal menu that celebrates fresh ingredients, both familiar and more esoteric, spun into unique dishes with modern techniques. Chef Mandy Goh, a passionate advocate for Malaysian cuisine and impressive culinary pedigree, took over this year, and she puts her own stamp on the food with a commitment to using sustainable and ethical practices.
With roots tracing back to 2003, Bijan Bar and Restaurant pays homage to Malaysia's rich gastronomic heritage in an elegant setting that seamlessly melds tradition and contemporaneity. Set in an old house on Ceylon Hill, Bijan offers an irresistible journey through Malay cuisine and expands the experience by allowing patrons to pair their meals with a curated selection of fine wines and craft cocktails.
The space is adorned with wooden accents, ambient lighting, and intricate details, exuding warmth and sophistication that sets the stage for indulging in both traditional flavours and contemporary libations. Bijan's culinary team, led by skilled chefs, curates an array of dishes that celebrate traditional Malay flavours with a modern twist, using local, fresh ingredients and spices. Beyond this gastronomic adventure, Bijan offers cooking classes, preserving and propagating the country's culinary legacy.