Mandarin Oriental Singapore's GM pens letter to competitor hotels – these are their funny responses
The Singapore hotel is shuttering its doors for a renovation, enlisting the help of fellow luxury hotels to "take care" of its guests in the meantime. See their responses below.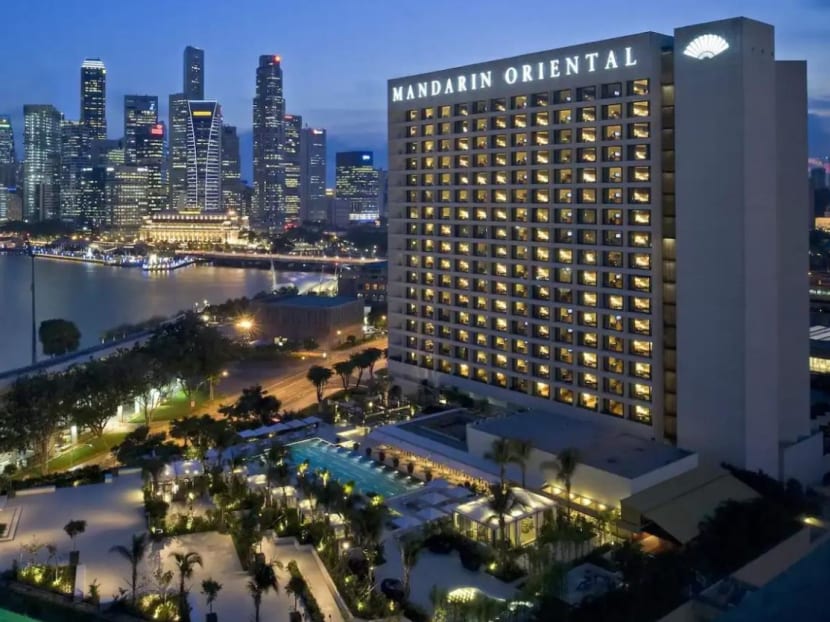 Mandarin Oriental, Singapore is closing its doors for a six-month renovation, and to mark the start of the project, general manager Philipp Knuepfer has penned a personal letter to fellow GMs of luxury hotels in the city, asking them to help take care of their guests in the meantime.
A letter to Christian Westbeld, general manager of Raffles Hotel, for example, starts off with: "Dear Christian, our hotels are only a few blocks from each other, but we're exactly one century apart. And, can we just say, you don't look a day over 136 years old."
It ends off with: "To put learning into practice, we closed our doors last week to embark on our own journey of transformation. In the meantime, we'd appreciate if you could take care of our guests. We trust that they will receive the exceptional Singaporean hospitality they're so accustomed to at Mandarin Oriental, Singapore."
A short film was also released on Mandarin Oriental's Instagram page, featuring Knuepfer as he pens the letters. A bellboy then hand delivers the letters to the various hotels, even stopping to snap a photo with Raffles Hotel's iconic butler.
Fellow hotels are getting in on the fun too, penning their own cheeky responses. Shangri-La Singapore, for one, has released a video, showing its general manager, John Rice, receiving the letter. He reads it out loud, jokingly noting that he can't decipher Knuepfer's handwriting. "We're really happy to take care of your guests until your renovation's completed and you reopen. I'm pleased to say they may never leave Shangri-La and go back to the Mandarin," Rice quipped.
Country general manager of the Fullerton Hotel, Gino Tan, also responded. "Thank you for entrusting us with your valued guests. Rest assured that they are in good hands with the #FullerExperience and we look forward to welcoming you back to the neighbourhood with your fresh new look. Take care and see you real soon," Tan wrote. Is the #FullerExperience meant to be a cheeky jab, we wonder?
Raffles Hotel's Westbeld responded by writing, "Thank you for your heartwarming letter. It will be our honour to extend Raffles' legendary service and gracious warmth to all your esteemed guests."
At the time of writing, The Ritz-Carlton Millenia, Singapore and the Four Seasons Hotel Singapore have yet to respond. 
Mandarin Oriental's charming social media campaign was conceived by creative agency, Forsman and Bodenfors (F&B), which was recently appointed by the hotel to handle all creative communications for the hotel's relaunch. 
The hotel is set to reopen its doors this September. In the next couple of months, its interiors – from the lobby to the rooms and restaurants – will undergo a complete redesign, reopening with a fresh new look. Perhaps Kneupfer will invite his fellow GMs for a stay?