Manila's dining scene is heating up: 7 restaurants and cafes worth checking out if you're in town
From tasting menus celebrating a new wave of Filipino cuisine to modern Spanish cuisine, the Philippines capital is buzzing. Start with these on your next visit.
It was a seismic moment for the global reputation of Filipino food. Earlier this year, Kasama in Chicago was awarded its first Michelin star for an "Ambitious, clever and distinct meal, where traditional Filipino food is given a creative spin".
Long overdue for one of Asia's most diverse exciting cuisines, the recognition nevertheless reminded global gastronomes that the Philippines' food and dining scene continues to rise both internationally and domestically.
Nowhere is that clearer than in the capital, with Manila restaurants absolutely buzzing with newfound energy and excitement.
In common with the rest of the world, after a brutal two and half years, they are delighted to be back, doing what they love, serving customers and wowing palates.
That's thanks to an extraordinary bounty of native produce from across more than 7,000 islands, ancient techniques, but most of all, riffing and innovation from chefs who are clearly thrilled to be representing a country's cuisine as it continues to thrive.
Perfect for visitors set on taking the pulse of this fascinating food landscape, here are seven spots championing Filipino and global cuisines which underline why it is such an exciting place to dine.
1. TOYO EATERY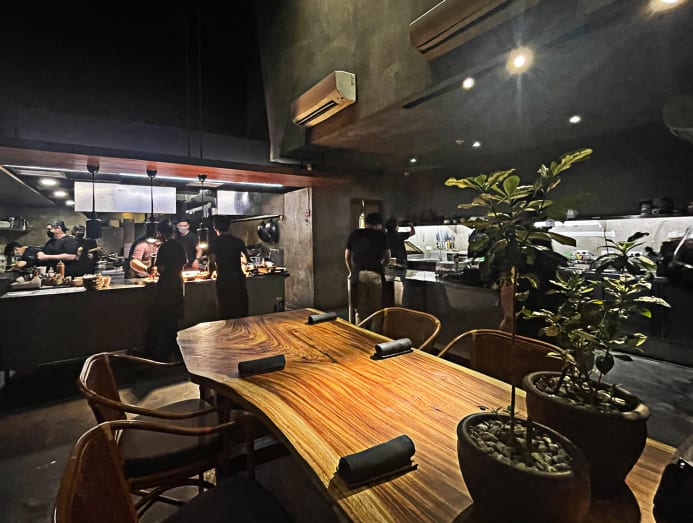 Toyo Eatery is in many ways the standard bearer for the new wave of Filipino cuisine that has won critical and popular acclaim. That's thanks to Jordy Navarra, one of the most thoughtful and quietly influential chefs working in Asia, someone who has worked to help raise the profile of the nation's food on the world stage.
His impeccable resume includes Heston Blumenthal's Fat Duck in the UK and Alvin Leung's Bo Innovation in Hong Kong, both three Michelin-starred, but his cuisine at Toyo is far more grounded in a sense of place and terroir.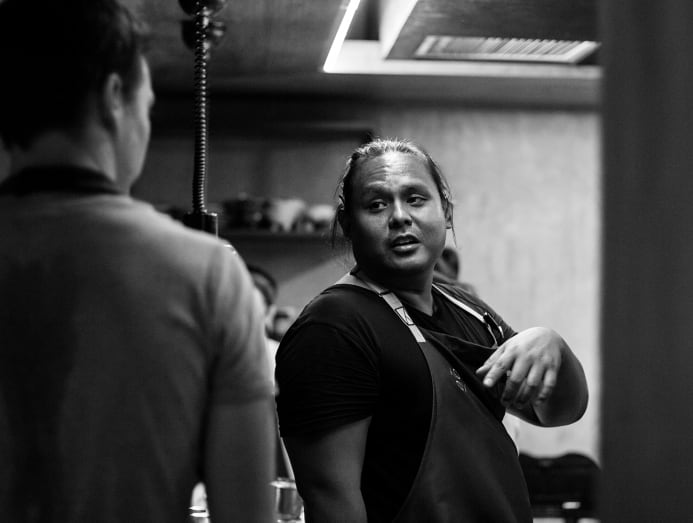 He travels the Philippines, meeting artisanal producers and farmers, fishermen and craftspeople, discovering extraordinary produce and techniques that he champions back at Toyo. That results in tasting menus which are a revelation, a kaleidoscope of the unfamiliar and the startling, but always beautifully executed – and wholly delicious.
For example, small bananas from the volcanic soils near the remains of Mount Pinatubo are fermented, the peel is used to make banana vinegar and along with banana blossom it becomes banana ketchup, a uniquely Filipino condiment that accompanies a traditional eggplant omelette known as tortang talong.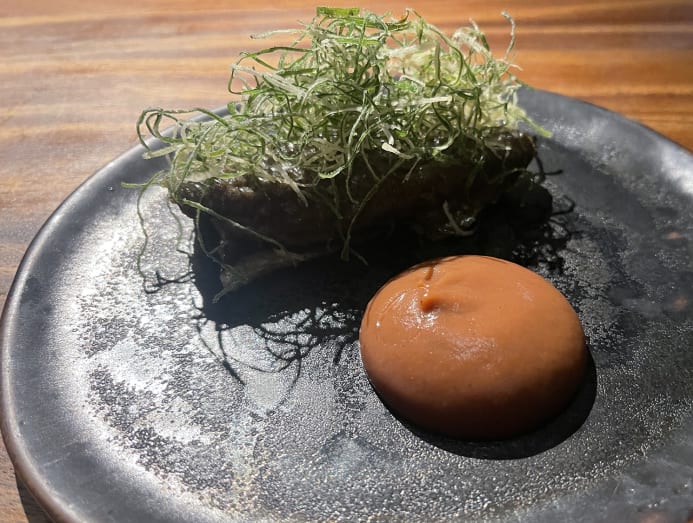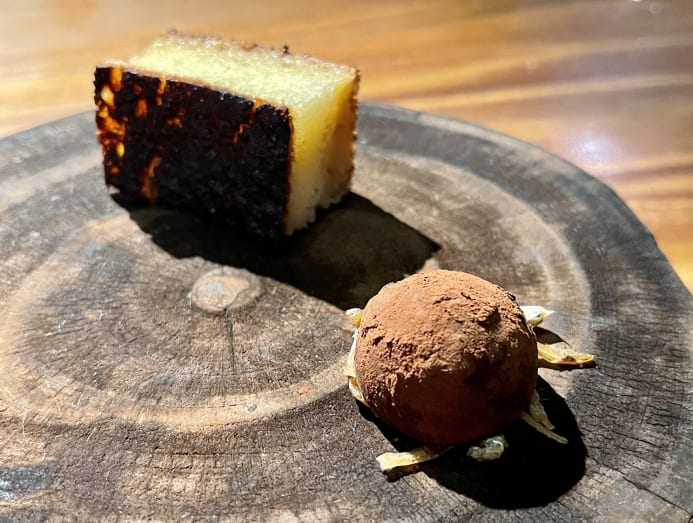 Desserts also wow, especially a dulce de leche caramel infused with fish sauce that remains one of the finest confectionery you can imagine.
The Alley at Karrivin Plaza, Chino Roces Extension, Makati, Metro Manila. More information here. 
2. EMBER
Josh Boutwood is a Filipino-British chef with an enviable resume, having apprenticed at Raymond Blanc's Belmond Le Manoir aux Quat'Saisons in the UK and then worked at Copenhagen's legendary NOMA.
He channels this creative energy into his impressive portfolio of restaurants, the most recent of which is Ember, just launched in the heart of Makati's swish Greenbelt mall.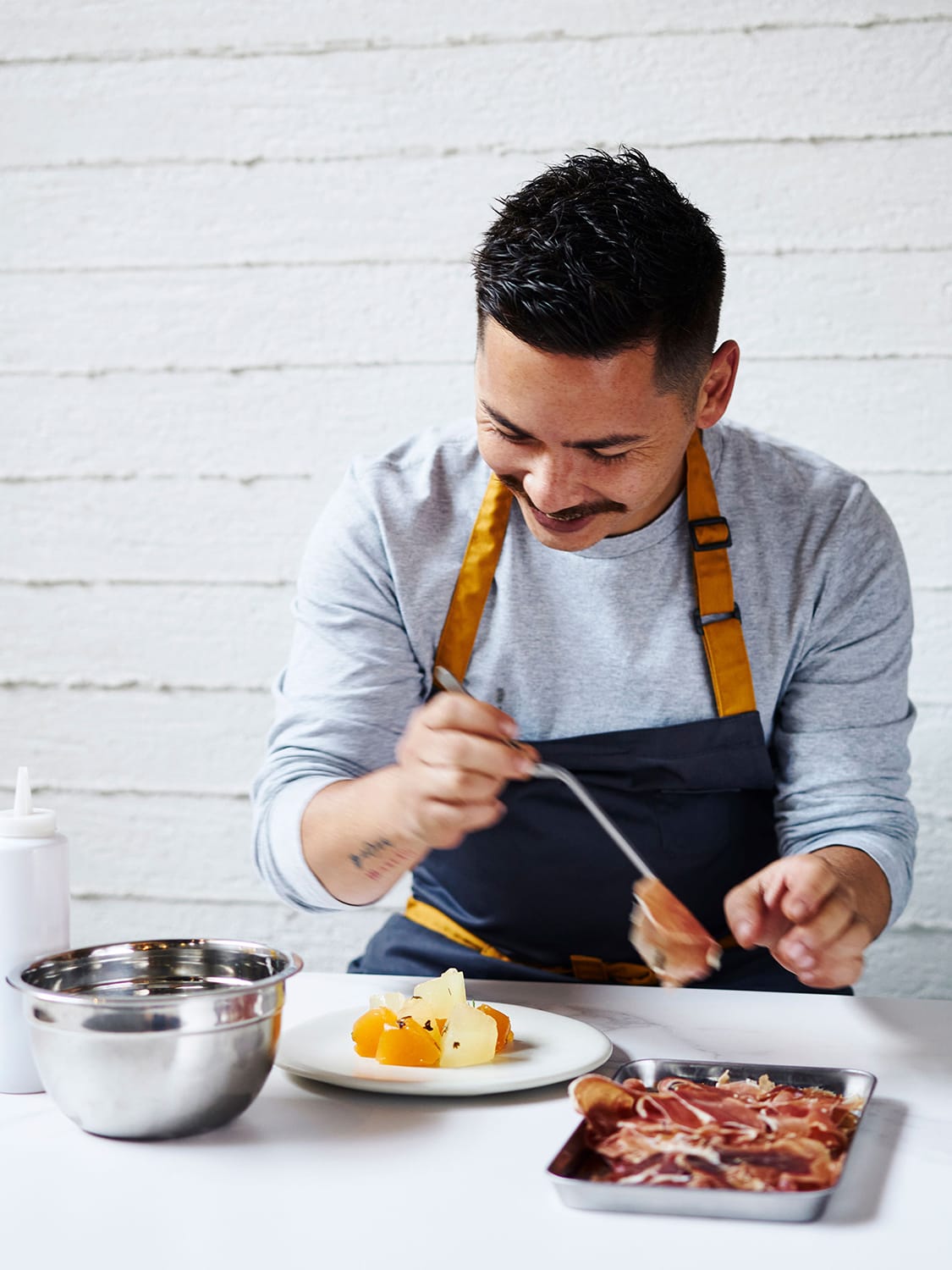 Boutwood is a quiet evangelist when it comes to championing the incredible variety and quality of Filipino produce, but at Ember he weaves it through both locally and globally inspired dishes in a menu that deliberately doesn't focus on one cuisine.
So bone marrow with sourdough and parsley is a decadent, clear homage to the legendary Fergus Henderson dish, while butter poached squid with ink and kale is a delight. Staying with seafood, turbot with brown butter and capers is seriously
accomplished cooking of the very highest standard, showing total mastery of a notoriously technical cook.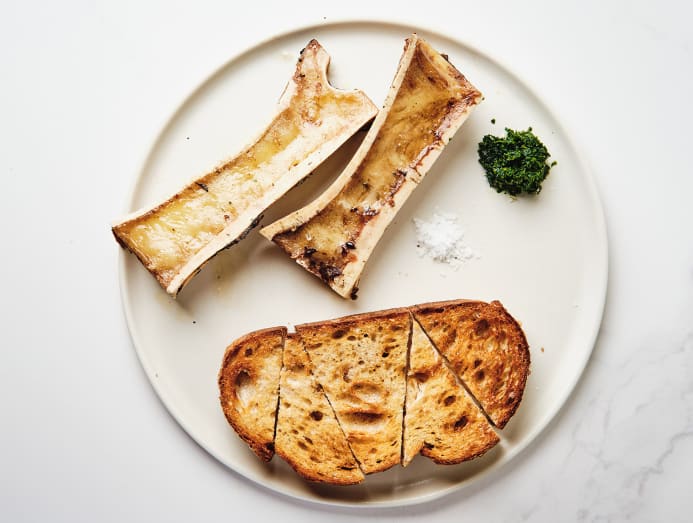 We especially loved the juxtaposition of melon compressed in thyme with Serrano ham, as well as the textural interplay of tuna with avocado and puffed tapioca.
Warm, relaxed service and one of the finest terraces in the city make for perfect surrounds and feels.
Greenbelt 3, Makati, Metro Manila. Tel: +639164201600. More information here. 
3. METIZ
Following years in the Colombian capital of Bogota, Filipino-French chef Stephan Duhesme returned to Manila and set up Metiz just yards from Toyo Eatery, handily creating one of the city's most exciting culinary destinations in the process.
The open kitchen lets diners see a young, passionate and quietly confident team at work, so seats at the counter are most sought-after. Dressed all in black, they tease ingredients and beautifully plate the nation's produce.
A fabulous opener redefines "palate cleanser" with papaya, mangosteen sorbet, fermented tamarillo, pineapple, cucumber and kombucha. So many techniques are involved, notably fermentation and pickling, a true Metiz hallmark.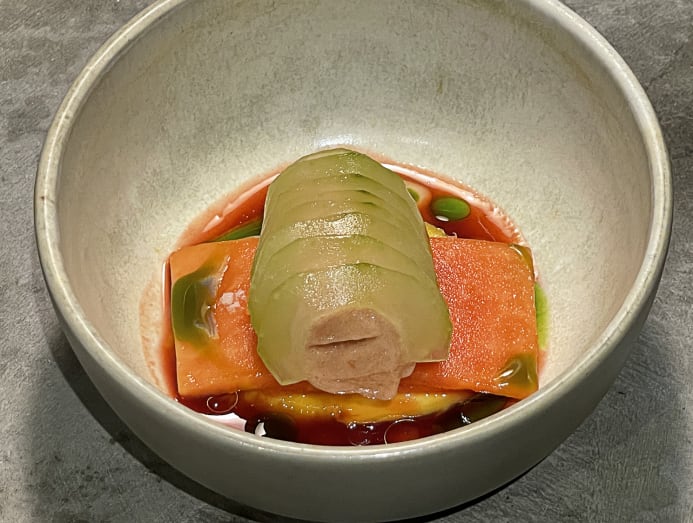 A brilliant take on the nation's beloved spring rolls called lumpia combines tofu with fermented mangosteen, a funky mushroom sauce based on the ancient Roman garum and fresh leaves, all in a sourdough-based wrap.
Desserts were similarly stellar, notably ubod, saba, gatas and bilo bilo. While unfamiliar names, ice cream, condensed milk, caramel and heart of palm come close to describing a brilliant finish in a tasting menu that ran just US$75 (S$103).
Karrivin Plaza, Chino Roces Extension, Makati, Metro Manila. More information here.
4. YAMAZATO
The Okura is a familiar name to lovers of Japan, a Tokyo hotel which has stood the test of time like few others. Now open in Manila's Resorts World, it is home to restaurants including Yamazato, a flawless dining destination which replicates the Tokyo original to brilliant effect.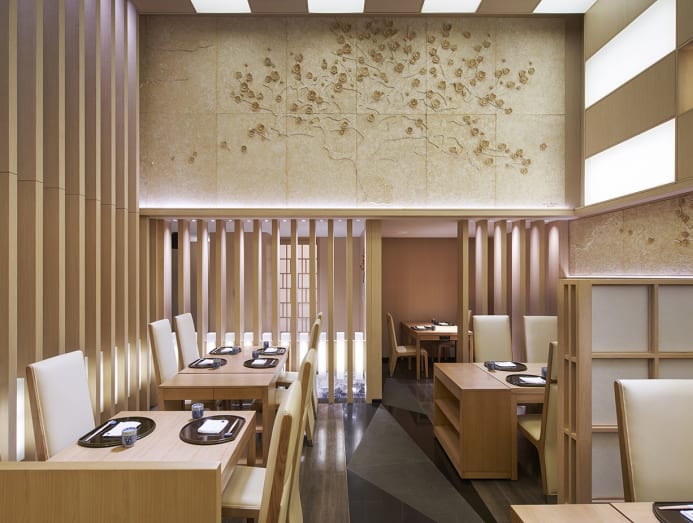 The space takes the breath away, thanks to Japanese design and craftsmanship and a beguiling sense of calm. The ceiling, for example, uses wood to mimic the folds of origami paper, while panels and paper screens, pale colours and the clever use of light and shadow set the tone for the food to follow.
Yamazato was the first Japanese restaurant ever to win a Michelin star in Europe, so this is cooking of the highest standard. The kimono-clad servers bring over a succession of picture-perfect dishes which show total mastery of their craft, all served on handmade Arita-yaki earthenware.
You can choose from a sushi or teppanyaki counter, but our private dining room dinner meant an omakase dinner where all the kitchen's skills were on show.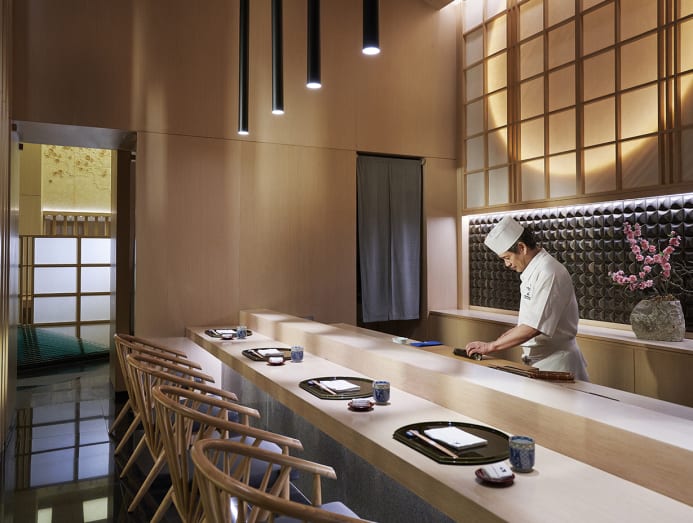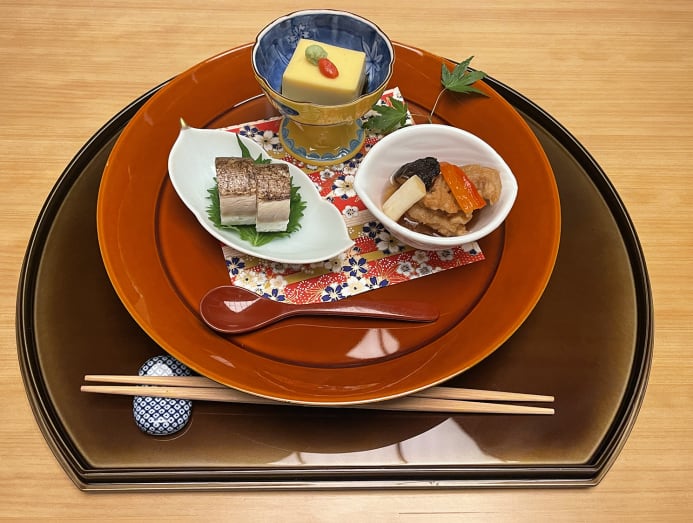 Appetisers of wasabi-pressed mackerel sushi and squash tofu with goji berry set the standard, before sublime sashimi, perfectly-grilled sweetfish called ayu and some of the finest tempura we can recall. Even dessert was fabulous, a sweet red bean soup with dumplings and brilliant vanilla ice cream.
Hotel Okura, Resorts World Manila, Portwood Street, Pasay, Metro Manila. Tel: +63253182888. More information here.
5. DEO GRACIAS
Renowned chef Heny Sison runs this beautiful modern Spanish spot in Quezon City. The name translates as "Thanks to God" and diners will likewise appreciate and be grateful for her dishes, which have been crafted in collaboration with Spanish chef Alex Del Hoyo Gomez.
Lights trail through the garden and above the al fresco seating and pots of herbs in the quaint, casual ancestral house which quickly feels like a home-away-from-home.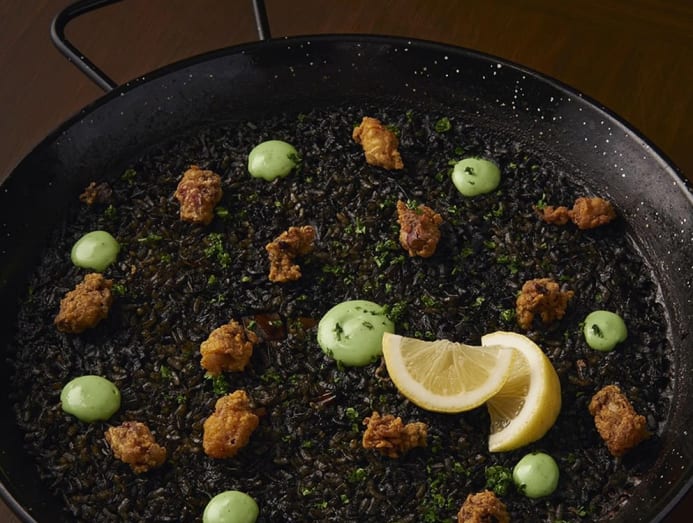 The renditions of Spanish classics with contemporary twists include some of the best croquetas going, shaped as rectangles. The beloved favourite burst with liquid Idiazabal cheese, the unpasteurised sheep's milk cheese from the Basque country.
As a teacher and baker at her eponymous Heny Sison Culinary School, it's no surprise that breads and desserts are a particular highlight, so the brioche underneath the steak tartare is perfection. Eggplant fries in honey are outrageously moreish, while octopus cooked sous vide is fork tender, alongside potato with a cream made with sobrasada, the cured pork sausage from the Balearic islands.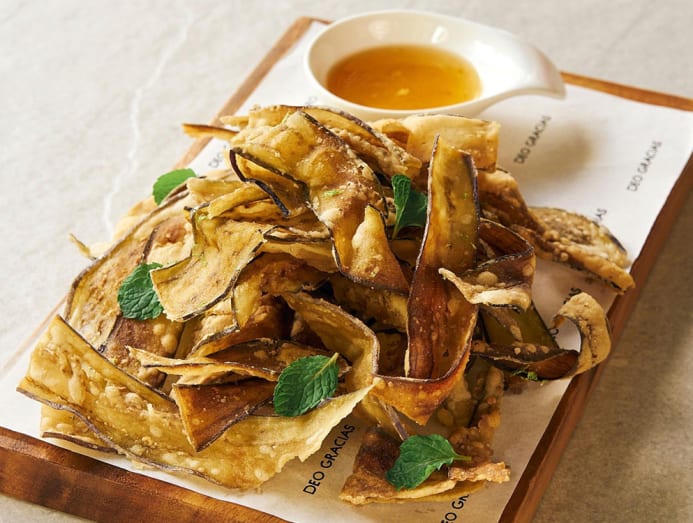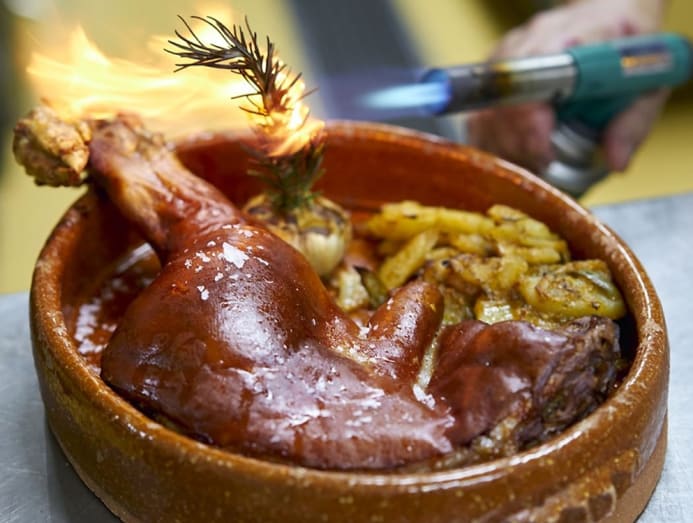 The main event has to be their cuarto de cochinillo, roast suckling pig flown in from Spain then quartered, per the tradition in Segovia, in central Spain's Castile and Leon region.
12 11th Jamboree Street, Quezon City, Metro Manila. Tel: +63270056741. More information here. 
6. RAGING BULL CHOPHOUSE AND BAR
Their motto is "raising the steaks" and that's certainly the case in this example par excellence of how to celebrate some of the world's finest meats. It's one thing to source peerless produce, but another to make it sing with such confidence, all while surrounding it with supporting dishes that match it.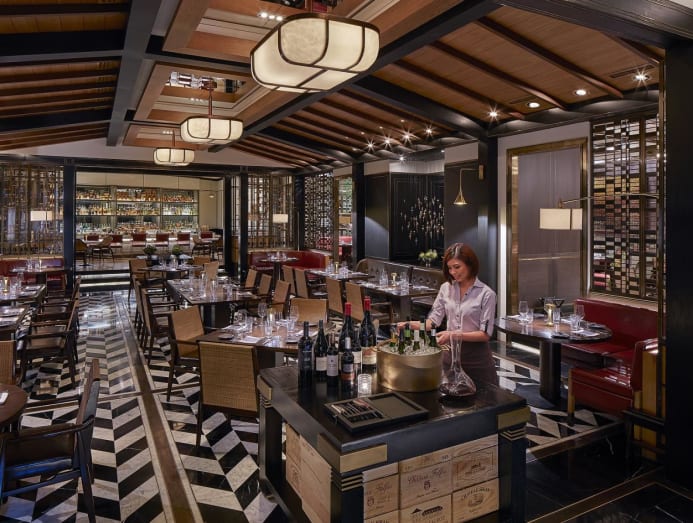 The always-on neighbourhood of The Fort is a true dining mecca and carnivores feel right at home in the sleek, sexy interiors which channel a 1960s Mad Men feel. New York-based designers Avroko have crafted textured woods and coloured glass, brass, marble and slate to Instagram-friendly effect.
On the menu, we'd start on a maritime tip with a fabulous Maryland crab cake which, happily, is all about the crab. A black garlic aioli and an apple and celery salsa are the perfect accompaniment.
From the steaks, once you've chosen your knife from their collection, grain or grass-fed awaits, impeccably sourced from Australia or Ireland. Diners can rest assured that they are best-in-class and cooked exactly as you'd hope in the intense heat of the Josper grill.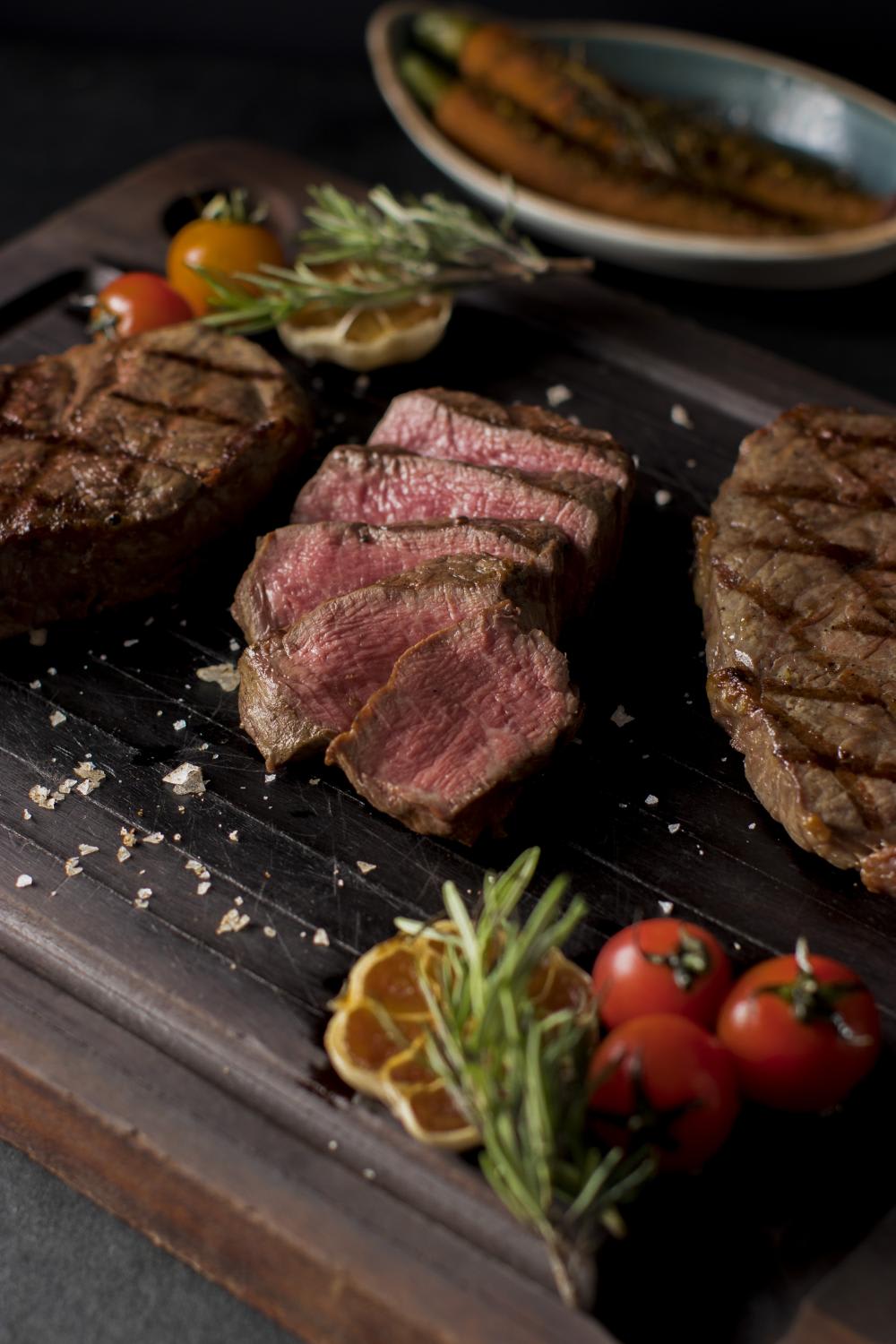 Desserts round things off in style and our old-school choice of a classic New York cheesecake with berry compote had all the decadent homely feels you're after.
Shangri-La The Fort, 30th Street corner 5th Avenue, Taguig, Metro Manila. More information here. 
7. WILDFLOUR
Finally to Wildflour Bakery + Cafe, an example of a humble, homegrown food brand which has grown from strength to strength, based on quality comfort food using honest ingredients.
They carry an undoubted Californian feel and influence across their culinary creations, understandably as owners Ana De Ocampo and her sister Margarita Manzke spent years in the Golden State, with Margarita working in legendary LA spots including Spago and Patina.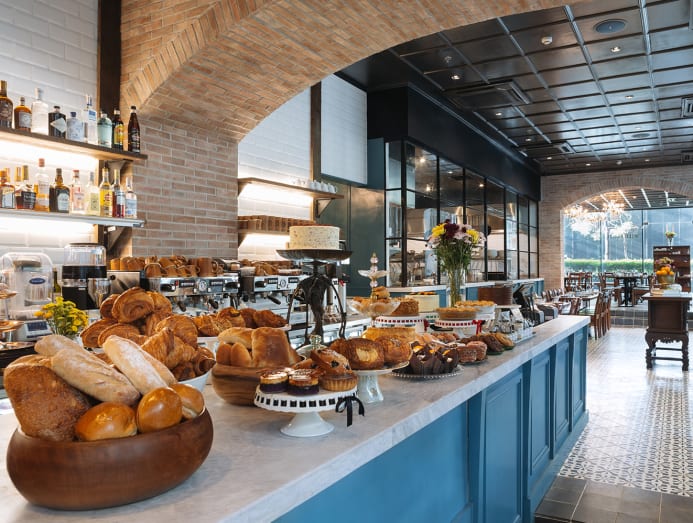 There's a quiet confidence to executing dishes like kimchi fried rice with braised brisket and rice from Dalisay, a producer working with farmers in Leyte, an island in the Visayas islands. More localised rice bowls include the national favourite of adobo, where slow-braised pork belly joins the lift of pickled chillis.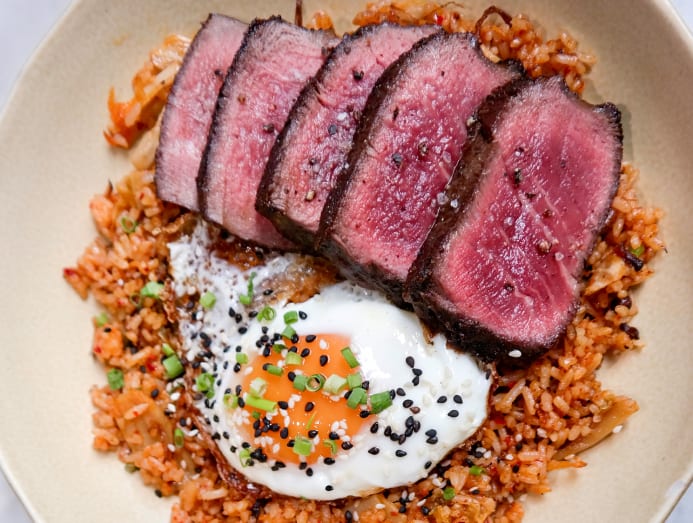 Likewise beef tapa over garlic fried rice and atsara, yet another example of the Filipino love of pickling and fermenting, where grated unripe local papaya is mixed with bell peppers and chilli.
Desserts are a big draw alone, with a pie made from young coconut called buko hitting all the right notes when served alongside a creamy creme anglaise.
Various branches across Metro Manila. More information here.