Where to go for Japanese omakase: New sushi restaurant opens at South Beach
From Gucci wallpaper to exquisite dishes imbued with Chef Masaaki Sakashita's creativity, new omakase sushi restaurant Masaaki is set to deliver a rather different Japanese fine-dining experience.
If you're sorely missing good, authentic Japanese omakase since a trip to Japan is a long way away, the good news is that Singapore offers a myriad of options to choose from.
This month, a new sushi omakase restaurant opens its doors at lifestyle destination venue South Beach Avenue. It marks the return of lauded Kyoto-born chef Masaaki Sakashita, who formerly helmed popular Japanese fine-dining restaurants Ishi and Hashida Sushi.
At the new restaurant, named Masaaki after the chef-owner himself, diners are in for a treat with a menu that celebrates the finest ingredients of the season, flown directly from Tokyo's Toyosu Market. 
When preparing the dishes, chef Sakashita infuses traditional cooking techniques with his personal ingenuity to deliver omakase menus with a difference.
The flavours are natural and distinct, reflecting the ethos of Japanese culinary principles. However, what appears to be a seemingly simple bowl of hamaguri soup, or a deftly shaped piece of sushi, feature subtle inflections that reflect chef's spontaneous, intuitive cooking style. Each dish is prepared quickly to deliver and preserve its essence. 

The restaurant's interiors set the stage for the dining experience. Departing from the classical discreet design of traditional Japanese fine-dining establishments, the walls are draped in a soft pink Gucci wallpaper depicting dancing cranes. Room dividers mimic undulating mountain landscapes, while a cascading wave of washi paper sheets is suspended from the high ceiling, emulating clouds.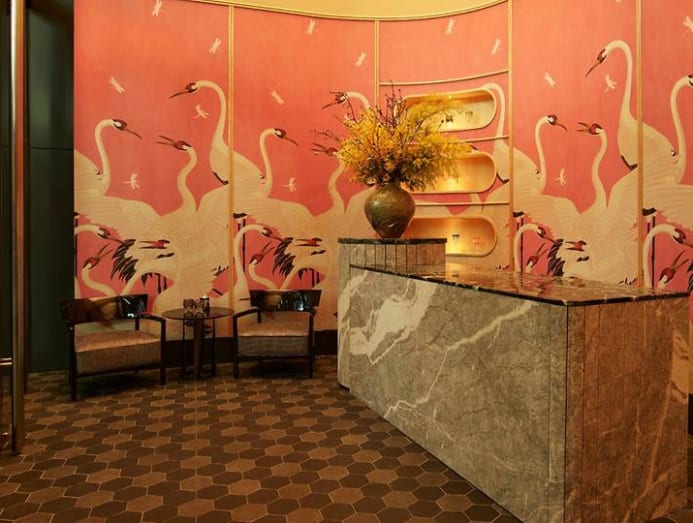 A heavy wood counter crafted purely from 250 year-old hinoki, and an okudo – a rustic stone charcoal hearth – forms the heart of the open kitchen.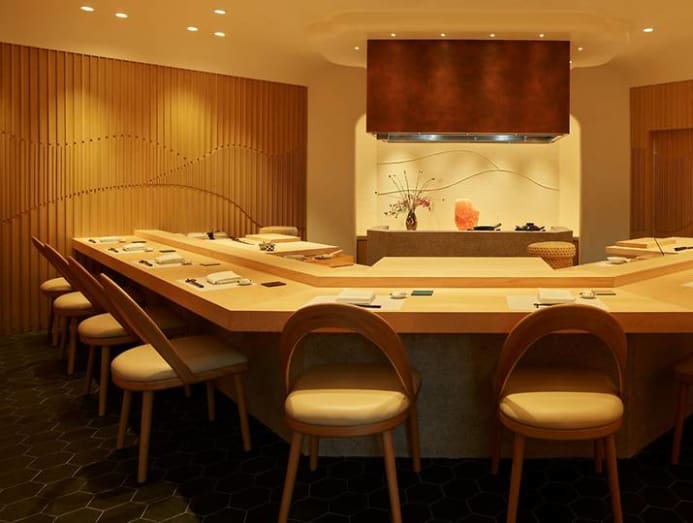 Here, diners can expect dynamic action, especially over the charcoal hearth where chef would be teasing the flavours out of live crabs and other seasonal ingredients with the licking flame.
Masaaki's lunch menus range from S$120++ for seven courses to S$250++ for a nine-course omakase and sushi meal. Dinner menus range from S$280++ to S$380++.
To make a reservation, click here or call +65 6388 1555