A very meaningful gift guide for the most wonderful time of the year
Thoughtful holiday gifts for friends and family to mark the end of a most unusual 2020.
With holiday feasts galore, the Orchard Road light-up and even the recent spate of cool, rainy weather, it sure is beginning to look a lot like Christmas. And with all that has happened in the span of this year, there is no doubt many of us will be happy to let our hair down for the upcoming festive season – even if socially distant celebrations may look different from what we are used to.
Still, what's a festive gathering without some carefully chosen gifts to share the love among your friends and family? In a nod to these unusual times, here is our edit of gift suggestions to spread good cheer and positivity. Because as they say, it is better to give than to receive.
FOR THE WELLNESS JUNKIE: UPLIFTING HOME FRAGRANCES AND PERFUMES
There is no underestimating the power of scent in boosting one's mood, which makes this new four-piece, yuzu-themed scent collection by homegrown fragrance company Six so timely. Check out the Hikaru range of "happy" scents, which include an EDT perfume, scent nebuliser, pillow mist and pure yuzu essential oil – all items sold separately.
It was created in collaboration with Japanese fragrance house Takasago to boost feelings of joy and other positive emotions. The scents, which comprise delicate touches of fresh Japanese yuzu, dainty dandelion, fresh green morning dew and soft, cocooning white musk and amber are meant to evoke a mental image of a yuzu field sitting atop a mountain. Sounds peaceful and calming, doesn't it?
Plus, S$10 from each product sold, with a total targeted amount of S$10,000, will be donated to the Singapore Association for Mental Health in support of its ongoing efforts to help individuals with mental health issues. How's that for a gift that keeps on giving?
FOR LARGE GROUPS (WHO CAN'T MEET IN PERSON): A DRINK TASTING EXPERIENCE
Got friends and family abroad that you won't be able to reunite with in person this year? Thanks to the wonders of modern technology like Zoom, at least you can still partake in the fun and joy of drinking together.
Take this one step further this silly season with a curated wine, whisky or sake tasting experience by boutique consultancy company MPC Events. They can even arrange for kits to be sent overseas so you can all reconnect by doing something fun together.
Connoisseurs can also schedule a private online appreciation session with a sommelier. Plus, teetotallers need not feel left out as there are also tea-layering and coffee-tasting sessions available.
FOR THE CONSCIOUS FOODIE: AN 'UGLY FOOD' SUBSCRIPTION
In a year when eating well has become one of the biggest wellness trends, gift your BFF (best foodie friend, that is) some food for thought, like an Ugly Food subscription box.
To minimise food waste, this company sources for quality fresh produce that is either in surplus or has been rejected for looking "ugly" that would otherwise have been thrown away.
Its wholesome Circulove mystery box can be customised to include a range of fresh seasonal fruits, vegetables and mushrooms to surprise and inspire home chefs into whipping up healthy, wellness-centric dishes.
FOR THE GROUNDED TRAVELLER: A VIRTUAL ADVENTURE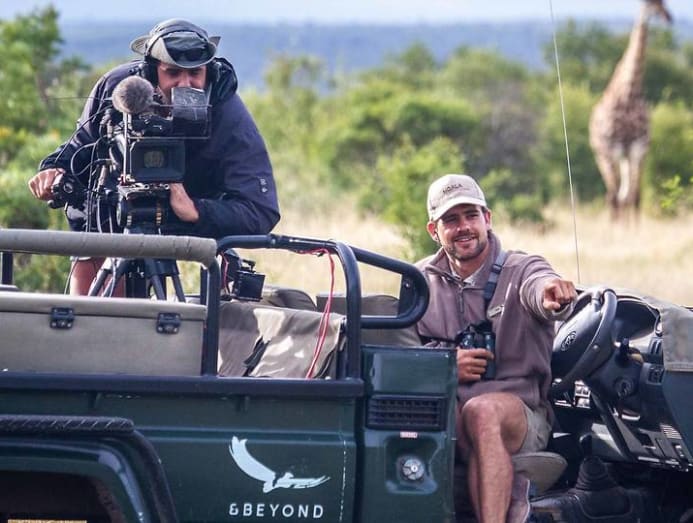 Whether we like it or not, that bucket list vacation to some exotic, far flung destination will have to wait. But thanks to the good folks at conservation-led experiential travel company andBeyond, you can still gift your favourite globetrotter an adventure to look forward to. Its series of virtual experiences will give intrepid explorers a chance to tag along on a game drive and interact with its conservation experts.
During the private virtual safari, an expert andBeyond guide will interpret the sightings from a recorded drive (so that only the most interesting parts are shown), with options to pause and delve deeper into specific topics of interest. Think of it as a "choose your own adventure" safari from the comfort of one's living room.
Private chats with experts on more esoteric conservation topics, such as the intricacies of saving the pangolin, the most poached animal on the planet or the social complexities of hyenas can also be arranged.
FOR THE HOMEBODY: A SMART GARDEN
If you have a pal who has been wanting to jump on the #jungalow trend for its stress-relieving benefits but might not have green fingers, this self-sustaining garden by Click and Grow would be an ideal holiday gift.
This smart system, which has been featured on The New York Times and Vogue, works like the Nespresso machines of indoor gardens – simply snap in your choice of biodegradable plant pods ranging from herbs, greens, fruits and flowers into the planter, fill the water tank and plug in the power cord.
The Smart Garden, which even chefs swear by, will take care of the rest of it, leaving the gardener with just one easy job of harvesting the produce when it is fully grown.
FOR THE INTROSPECTIVE INDIVIDUAL: A GRATITUDE JOURNAL
The benefits of journalling are manifold – from boosting mindfulness to helping practitioners reduce anxiety and stress. Little wonder that even though we are living in a digital age, there is still a demand for good old-fashioned paper journals (for proof, search #journalling on Instagram).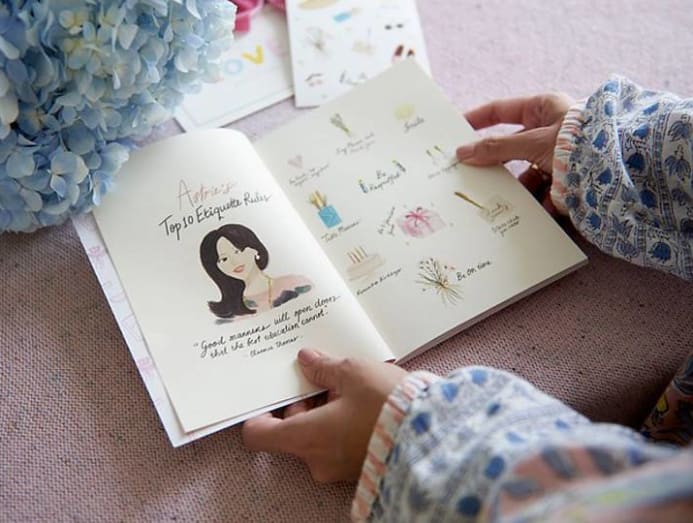 For beginners who might find a blank diary too intimidating, Singapore's very own Miss Manners, etiquette consultant Astrie Sunindar-Ratner has the solution.
Her Little Etiquette Journal has dedicated pages for gratitude-sparking topics such as thank-you card recipient lists and is filled with on point etiquette tips so you can inspire happiness and kindness among those around you as well.
Of course, there's plenty of space for writing, note taking and doodling your innermost thoughts and ideas too.