Michelin Guide Singapore 2021: There's a new three-star restaurant in town
Restaurant Zen becomes the third one to get three stars after Odette and Les Amis retain theirs. A total of 49 restaurants were recognised as the Michelin Guide returns after a one-year hiatus.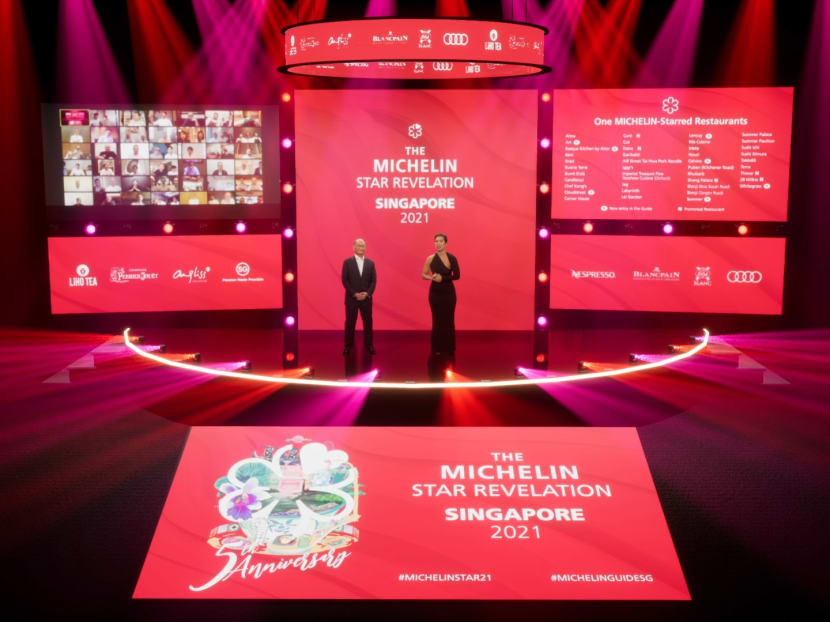 Foodies, rejoice. The Michelin Guide Singapore 2021 has returned with a major announcement – Singapore is now home to a total of three 3 Michelin-starred restaurants.
In lieu of a physical event, this year's list was announced through a virtual livestream held on Wednesday (Sep 1). The last physical event for the guide's release was in 2019 at Capella Singapore, where a total of 44 restaurants were awarded Michelin stars.
The announcement of this year's Michelin Guide Singapore comes after a tough year for restaurateurs.
"Despite the challenges posed by 2020, it has been impressive to observe how the chefs and their teams were able to reinvent and adapt to the unfolding situation," said Gwendal Poullennec, International Director of the Michelin Guides.
"On top of managing their restaurants, they also came together in looking out for those who were in need in their communities; from feeding migrant workers and frontline workers, to setting up welfare funds for displaced F&B staff. In this 2021 edition, we pay tribute to the perseverance and dedication of these professionals, who continue to bring us together over the finest gastronomy and experiences,"
This year, 49 restaurants received stars. In the one-star category, four new restaurants – Art, Cloudstreet, Oshino and Sommer – made their debut on the list.
In addition, three new restaurants gained one-star for new openings, while five were promoted from Michelin Plate. The former included Basque Kitchen by Aitor, Whitegrass and Lerouy, while the latter included Cure, Esora, Thevar and more.
Meanwhile, Jaan by Kirk Westaway levelled up to two stars this year. "It's an incredible achievement. Everyone knows how hard I have worked, and how hard the team has worked to get this massive support from the people, in the kitchen, in the restaurant and around the hotel. Really over the moon and it makes every second of the hard work worthwhile," said chef Kirk Westaway during the livestream event.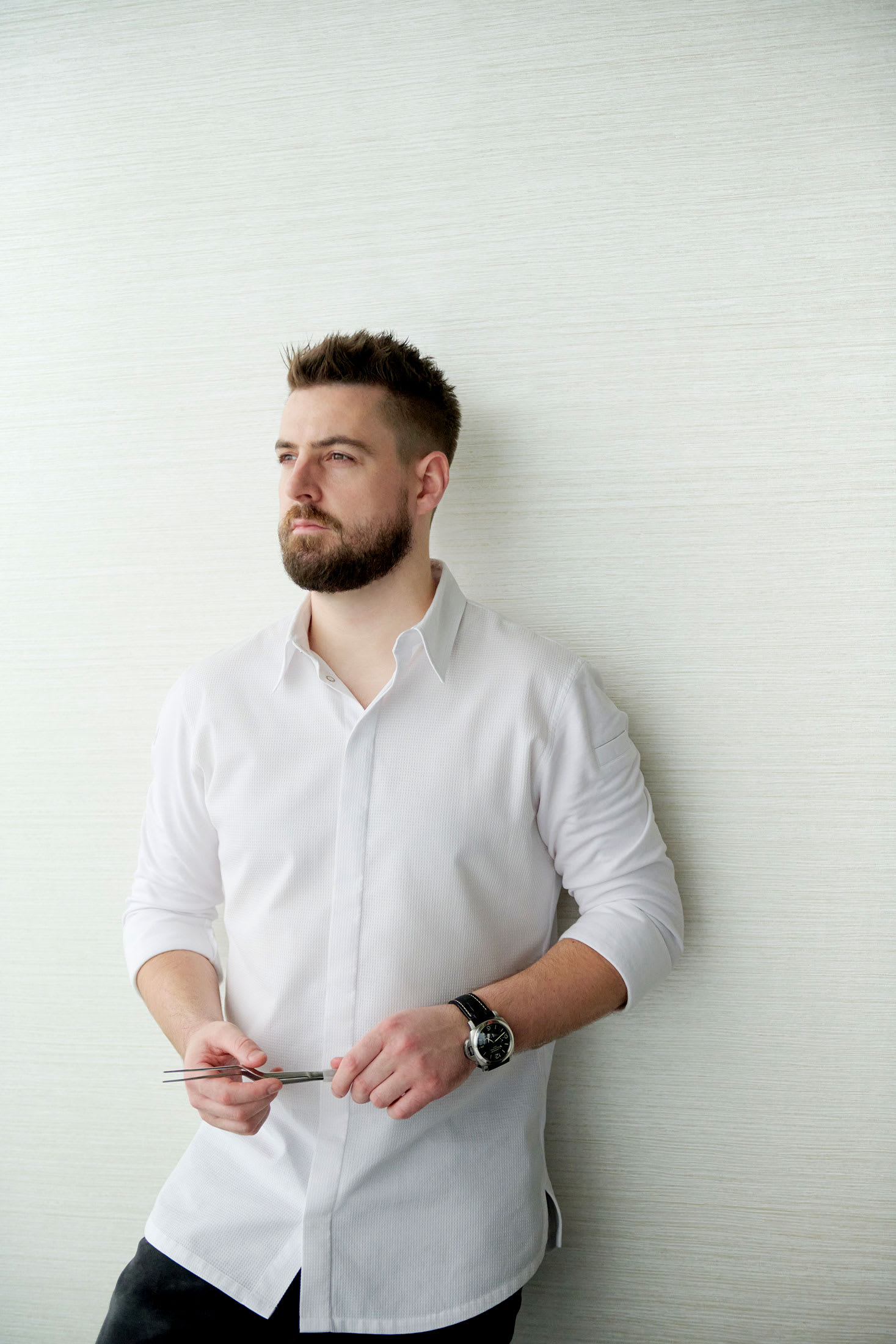 Expectations were high for both Odette and Les Amis, who were each awarded three stars back in 2019. Both restaurants successfully retained their three stars this year.
"It has been a really really tough few months and year, and we have been going through this together as a team," said Odette's chef Julien Royer. "We are very very happy and proud to receive the three Michelin stars."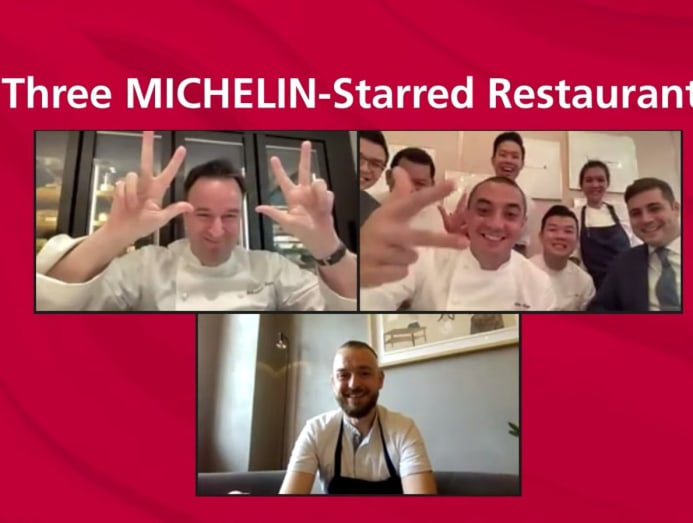 Restaurant Zen, helmed by chef Tristin Farmer, was announced as Singapore's newest entrant in the three-star category.   
"It's crazy… I don't know what to say… It's a dream come true, right?" said a visibly emotional Farmer.
There was also a new award this year, the Michelin Guide Young Chef Award, which was introduced in celebration of Michelin Guide's fifth year in Singapore. The award recognises a young chef working in a Michelin-starred restaurant who has exceptional talent and great potential. The award went to Mark Tai of Cloudstreet.
Here's the official Michelin Guide Singapore 2021 list.
THREE MICHELIN STAR RECIPIENTS
New entrant:
Restaurant Zen
***
Les Amis
Odette
TWO MICHELIN STAR RECIPIENTS
New entrant:
Jaan by Kirk Westaway
***
Saint Pierre
Shisen Hanten
Shoukouwa
Waku Ghin
ONE MICHELIN STAR RECIPIENTS
New entrants:
28 Wilkie
Art
Basque Kitchen by Aitor
Cloudstreet
Cure
Esora
Lerouy
Oshino
Shang Palace
Sommer
Thevar
Whitegrass
***
Alma
Beni
Braci
Buona Terra
Burnt Ends
Candlenut
Chef Kang's
Corner House
Cut
Garibaldi
Hill Street Tai Hwa Pork Noodle
Iggy's
Imperial Treasure Fine Teochew Cuisine (Orchard)
Jag
Labyrinth
Lei Garden
Ma Cuisine
Meta
Nouri
Putien (Kitchener Road)
Rhubarb
Shinji (Bras Basah Road)
Shinji (Tanglin Road)
Summer Palace
Summer Pavilion
Sushi Ichi
Sushi Kimura
Table65
Terra