Michelin Guide Singapore 2023: Seroja wins one Michelin star and Singapore's inaugural Green star
There were no new additions to the two- and three-star categories, while one restaurant lost a star and three restaurants fell out of the list. A total of 55 establishments were awarded stars for this year's Michelin Guide Singapore.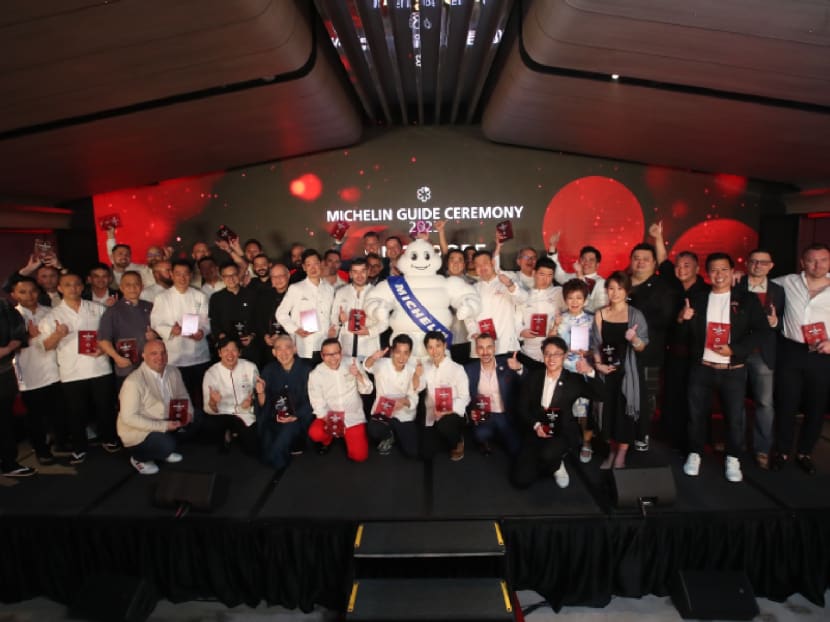 There were few surprises at last night's Michelin Guide Singapore 2023 ceremony held at the Parkroyal Collection Marina Bay.
Odette, Les Amis and Zen all retained their three-Michelin star ranking, so did all the two Michelin-starred restaurants, except for Szechuan restaurant Shisen Hanten by Chen Kentaro, which dropped to the one- star category.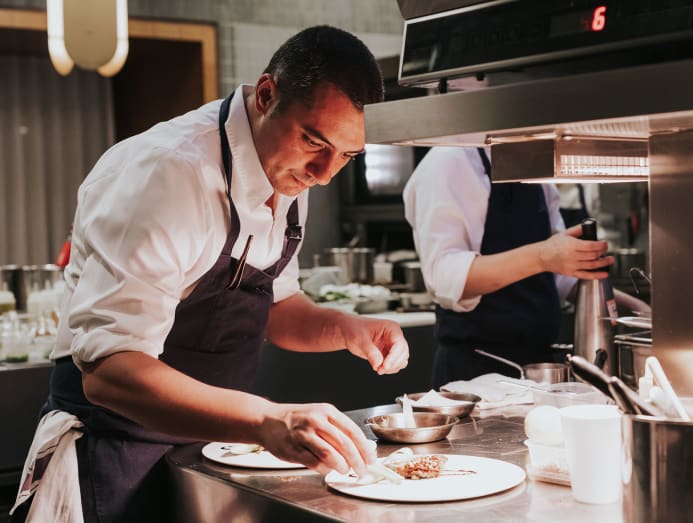 Among the 46 establishments who received one star were five new entrants — innovative Franco-Asian restaurant Born; contemporary European restaurant Poise; 16-seat omakase restaurant Sushi Sakuta; contemporary Asian restaurant Willow and contemporary Malaysian restaurant Seroja.
The following restaurants dropped out of the list: Spanish restaurant Basque Kitchen by Aitor, which has closed since 28 May; modern European restaurant Reve and Cantonese restaurant Shang Palace at the Shangri-La Singapore hotel.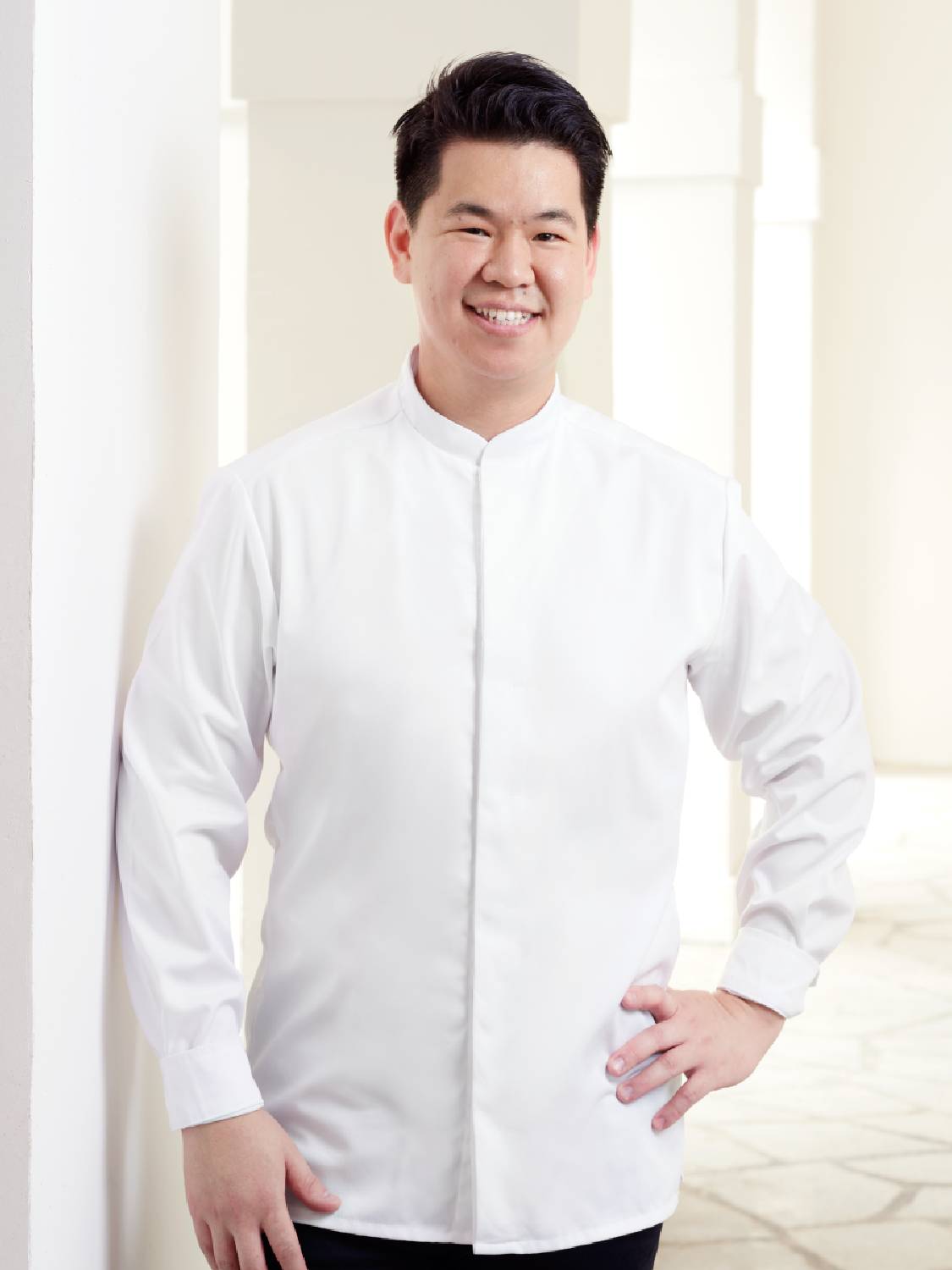 Araki Takeshi, head chef of Esora, which retained its one star, shared: "To have retained the Michelin star this year is especially gratifying for me. It has been a year since the last awards ceremony and represents a full year in which the team and I have worked to evolve our culinary approach at Esora."
Tristin Farmer, executive chef of three Michelin-starred Zén, which switched to a four-day work week late last year, said: "This is something that we are passionate about — that we can be a three-star restaurant yet have great work-life balance. Sustainability is not just a restaurant concept, it is a standard practice. If you look after your team, and they work hard, stay, and grow, you become a more sustainable and better restaurant ."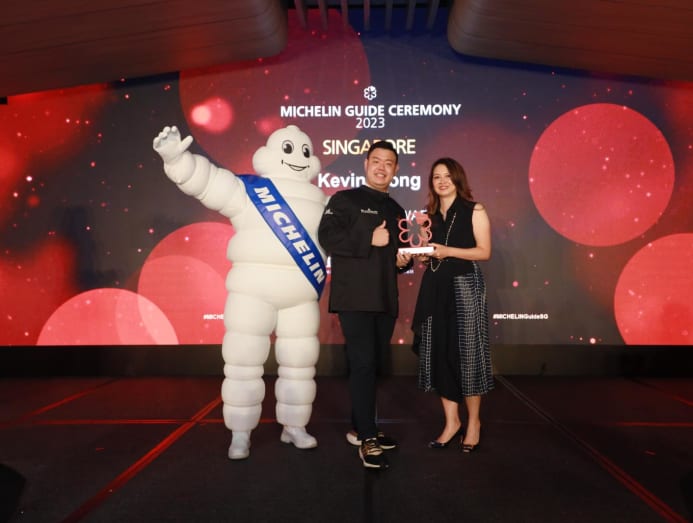 Seroja's head chef Kevin Wong appeared visibly moved when he received the Young Chef Award shortly after being awarded his restaurant's first star. He said: "As a young chef I dreamt of receiving a Michelin star; to get two awards is such a dream come true." The restaurant then made it a hat-trick when it received Singapore's first Green Star, which is given to a Bib Gourmand or star establishment that is leading the way in sustainable practices while maintaining culinary excellence.
Two other special awards honouring service staff were also given out. The 2023 Michelin Guide Service Award went to Desmond Wong from two Michelin-starred Japanese restaurant Shoukouwa while the Sommelier Award went to Makoto Iwabuchi from the newly minted one Michelin-starred Sushi Sakuta.
Usually a seated, round-table proceeding,  last night's ceremony adopted a more informal cocktail format for the first time, where guests and chefs freely mingled before and after. There were several live food stations featuring a range of cuisine by Michelin-starred, Bib Gourmand and Selected establishments such as zichar restaurant Kok Sen, modern Indian diner Revolver, Catalan cuisine specialist Gaig and contemporary Korean restaurant Nae:um.
Since the Michelin Guide Singapore debuted in 2016, the city's finest F&B establishments have undergone the scrutiny of inspectors assessing them under the five criteria: Quality of the ingredients used, mastery of flavour and cooking techniques, the chef's personality expressed in the cuisine, harmony of flavours and consistency between visits.
In addition to the Michelin star winners, 79 food establishments were recognised with a Bib Gourmand on Jun 15, which highlights restaurants that consistently offer value-for-money meals under S$45. This includes 17 new hawker centre stalls and two restaurants, zichar stalwart Kok Sen and modern bistro The Coconut Club, which specialises in nasi lemak and communal-style dishes.
There were also 33 new establishments on the Michelin Selected list, bringing the total number to 152. The new entrants include heritage cuisine champ Rempapa, innovative Asian diner Mustard Seed and Lolla, which serves contemporary European cuisine with Asian touches.
Here's the official Michelin Guide Singapore 2023 list. (* denotes new entrants)
THREE MICHELIN STARS RECIPIENTS
Les Amis
Odette
Zén
TWO MICHELIN STARS RECIPIENTS
Cloudstreet
Jaan by Kirk Westaway
Saint Pierre
Shoukouwa
Thevar
Waku Ghin
ONE MICHELIN STAR RECIPIENTS
28 Wilkie
Alma
Art di Daniele Sperindio
Béni
Born*
Braci
Buona Terra
Burnt Ends
Candlenut
Chef Kang's
Cure
Cut
Esora
Euphoria
Hamamoto
Hill Street Tai Hwa Pork Noodle
Iggy's
Imperial Treasure Fine Teochew Cuisine (Orchard)
Jag
La Dame de Pic
Labyrinth
Lei Garden
Lerouy
Ma Cuisine
Marguerite
Meta
Nae:um
Nouri
Oshino
Poise*
Putien (Kitchener Road)
Rhubarb
Seroja*
Shinji (Bras Basah Road)
Shisen Hanten
Sommer
Summer Palace (Conrad Singapore Orchard)
Summer Pavilion
Sushi Ichi
Sushi Kimura
Sushi Sakuta*
Table65
Terra
Whitegrass
Willow*