8 Michelin-starred chefs from Asia share what they've eaten on their travels
Whether in far-flung foreign parts or at the other end of the country – and with travel for most coming back with a vengeance – here are eight stellar chefs from Tokyo to Taipei with their food travel epiphanies, from the exotic to the familiar.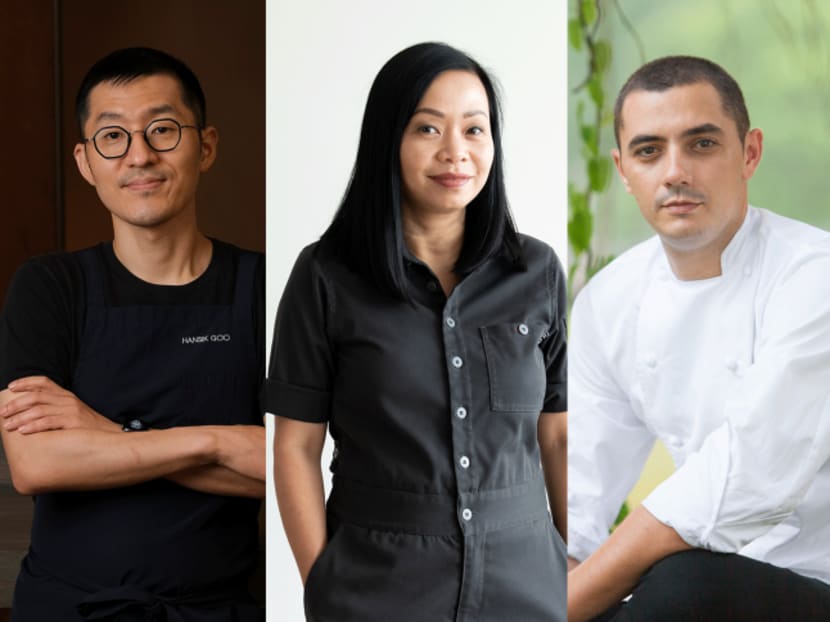 Just like the rest of us, every chef loves to travel  – and eat. But when you're a chef of a Michelin-starred restaurant, the chances are that the first bites on your first travel will take on even greater meaning.
After up to two and a half years of staying put, the chance to dine in new pastures is especially exciting as the authentic flavours and textures of different culinary cultures come calling.
From Indian street eats to a humble Chinese hometown dish of stir fried pork with chilli and Chinese celery, star chefs reveal the first thing they've eaten while on their travels.
QIU XIAOGUI OF YU TING YUAN, BANGKOK
Chef Qiu Xiaogui is head chef at Yu Ting Yuan in the sleek riverside Four Seasons Bangkok at Chao Praya. The Guangdong-born maestro won a Michelin star for his Cantonese cuisine within less than a year of opening, ensuring that the beautiful space is one of the hottest tables in town.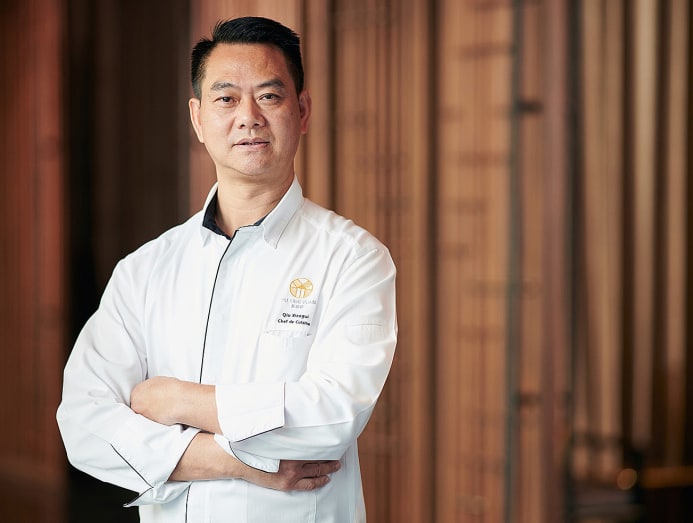 "After 21 days of quarantine in Guangzhou, I travelled to my hometown by train and had to go through another round of PCR tests. By the time I got home, it was already 11.30am. Both my sons and wife were eagerly waiting for me at the door. We went out to a nearby restaurant to have a family meal and ended up staying till three in the morning," he shared.
"None of us were tired because it had been two years since we last saw each other. I will never forget the meal, we had oysters, lobster and vegetables but the main dish that reminds me of my hometown is a stir fried pork with chilli and Chinese celery – they are very simple ingredients but comfort food for me since nowhere else does it better than my hometown!"
JULIEN ROYER OF ODETTE, SINGAPORE
Julien Royer is the man behind three Michelin-starred Odette, a dining destination that needs no introduction to Asian gastronomes.
"The very first trip I took post-COVID was to return home to France to visit my family whom I had not seen in more than two years. I was so happy to be able to spend quality time with them – and to cook for them! On the trip, I visited Table by Bruno Verjus which was absolutely spectacular, everything from the food menu to the wine list was impeccable."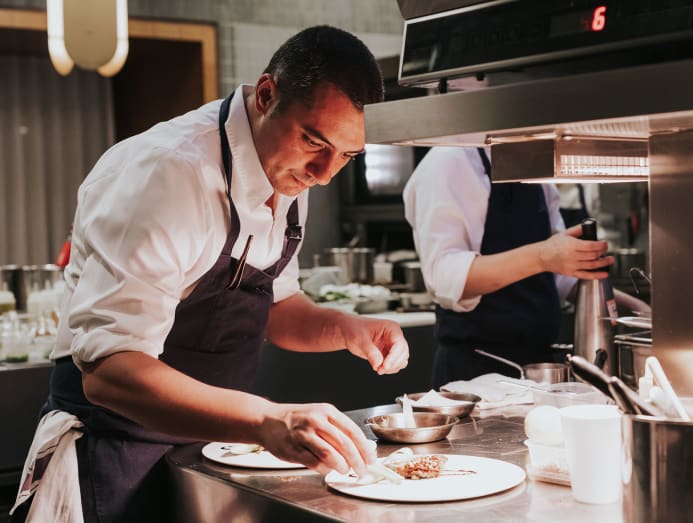 He added: "I also had the opportunity to visit Asador Etxebarri in northwest Spain for the second time and it was just as stellar as I remembered it to be. Another small, modest restaurant I visited was Ekaitza Ciboure, also known as Storm, located in the French Basque Country of Cibourne. I had an amazing time there."
DANIEL CALVERT OF SEZANNE, TOKYO
Executive chef at Four Seasons Hotel Tokyo at Marunouchi, Daniel Calvert is one of Asia's hottest culinary stars. The talented Brit has ensured that Sezanne has become an epicurean must-visit, while the restaurant was awarded a star less than six months after opening.
"Because of the current COVID-19 situation, it is still difficult to travel internationally but I am happy and very lucky that I am living in Japan so we could travel within the country and explore different prefectures and meet different chefs," he shared.
"One of my favourites is in Kanazawa, Ishikawa prefecture, the first place I visited after the State of Emergency was lifted in February. Yamaguchi-san is the chef of Sushi Mekumi which specialises in Edomae style sushi – he only uses products from the Kanazawa area. Luckily in February, it was crab season so they had beautiful kegani (horsehair crab) and zuwaigani (snow crab)  – the dishes served were simply amazing.
"On the same trip, I also visited Oryouri Fujii, also in Kanazawa. Course after course was everything in season right at that moment I visited. I have never been to a restaurant where the chef, Hironori Fujii, does so much right in front of the guests. It was just an incredible experience – one of the best restaurants I have ever been to in Japan."
PIM TECHAMUANVIVIT OF NAHM, BANGKOK
Bangkok-born Chef Pim Techamuanvivit, known to the industry as Chef Pim, who worked as a cognitive scientist in Silicon Valley, made her name as a food blogger and then opened her San Francisco restaurant, Kin Khao. In 2018, she added the role of executive chef of Nahm at the COMO Metropolitan Bangkok to her impressive portfolio, where her "heritage Thai cuisine" was quickly awarded a Michelin star.
"The very first vacation I took since the pandemic began was to the Big Island in Hawaii last summer. We stayed at a friend's house in Kuki'o. We were still nervous about COVID-19, so we mostly cooked at home. A chef friend in Hawaii suggested a fish company that would sell me a whole yellowtail, pretty much right out of the water," she recalled.
"Unfortunately, they only sold whole, unprocessed fish. Here I was, at a friend's very fancy house, with a 3-4 kg of whole yellowtail that I had to find a way to scale and clean without making a complete mess in the pristine kitchen. I learned some interesting new skills, namely, if you don't have a fish scaler you could use a serrated tomato knife to do the job (not as well but it did!).
"In the end I just grilled the fish very simply, and made a spicy Thai seafood sauce with fish sauce, lemon juice, garlic, and plenty of chilli. It was so delicious, the six of us took down that whole fish, no leftover at all!"
MING KIN LAM OF CHOU CHOU, TAIPEI
Flawless renditions of French comfort food are on the menu at Chou Chou in Taipei from Hong Kong-born chef Ming Kin Lam. With a storied career including Vong at the Mandarin Oriental Hotel Hong Kong, Apicius in Paris and Guy Savoy's Le Chiberta in Paris, he brings true sensibility to his food, celebrating Taiwan's remarkable sustainable produce wherever possible.
"Our first post-COVID trip also happened to be our first post-baby trip. We took a short 45-minute flight to Penghu, a small island off the western coast of Taiwan. We figured it would be a good practice run for when we can finally resume international travel. Our first meal was a seafood feast at a tiny restaurant by the pier.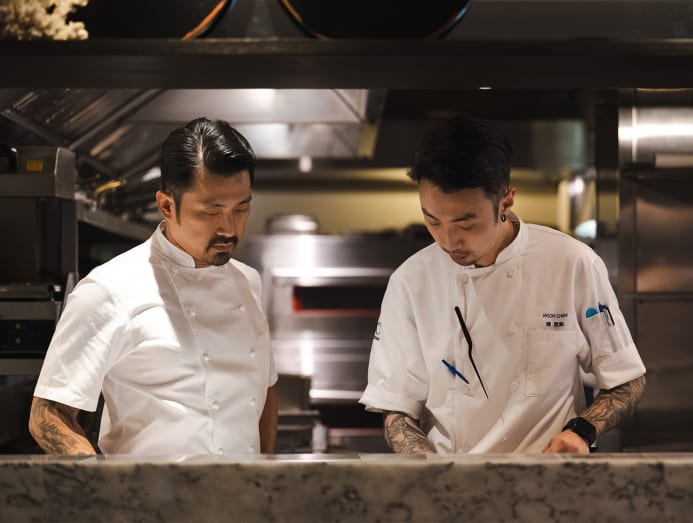 "They serve local line-caught seafood and everything was super fresh and very simply prepared. We had steamed tiger prawns and red grouper, and loofah gourd sauteed with clams.  We also had a local sea snail, like a whelk, which we had never seen before. They were firm and incredibly sweet – no dipping sauce required!"
KANG MIN-GOO OF MINGLES, SEOUL
Chef Kang Min-goo is the modest force behind the stars at stellar restaurants including two Michelin-starred Mingles in Seoul and one Michelin-starred Hansik Goo in Hong Kong. Undoubtedly one of Asia's most accomplished and exciting Korean chefs, his tasting menus elevate Korean classics to new levels of refinement, all served in exquisitely elegant surroundings.
"My first post-COVID trip was in July 2020 to Hong Kong to prepare for the opening of Hansik Goo. It was my first time having to quarantine as well, an interesting experience for someone who always actively engages with chefs in the team or guests who visit my restaurant. However, thanks to my dearest friends in Hong Kong who were kind enough to send me lots of takeaway food, I could still be connected to the outside world while not missing any chances to try an array of good local dishes!"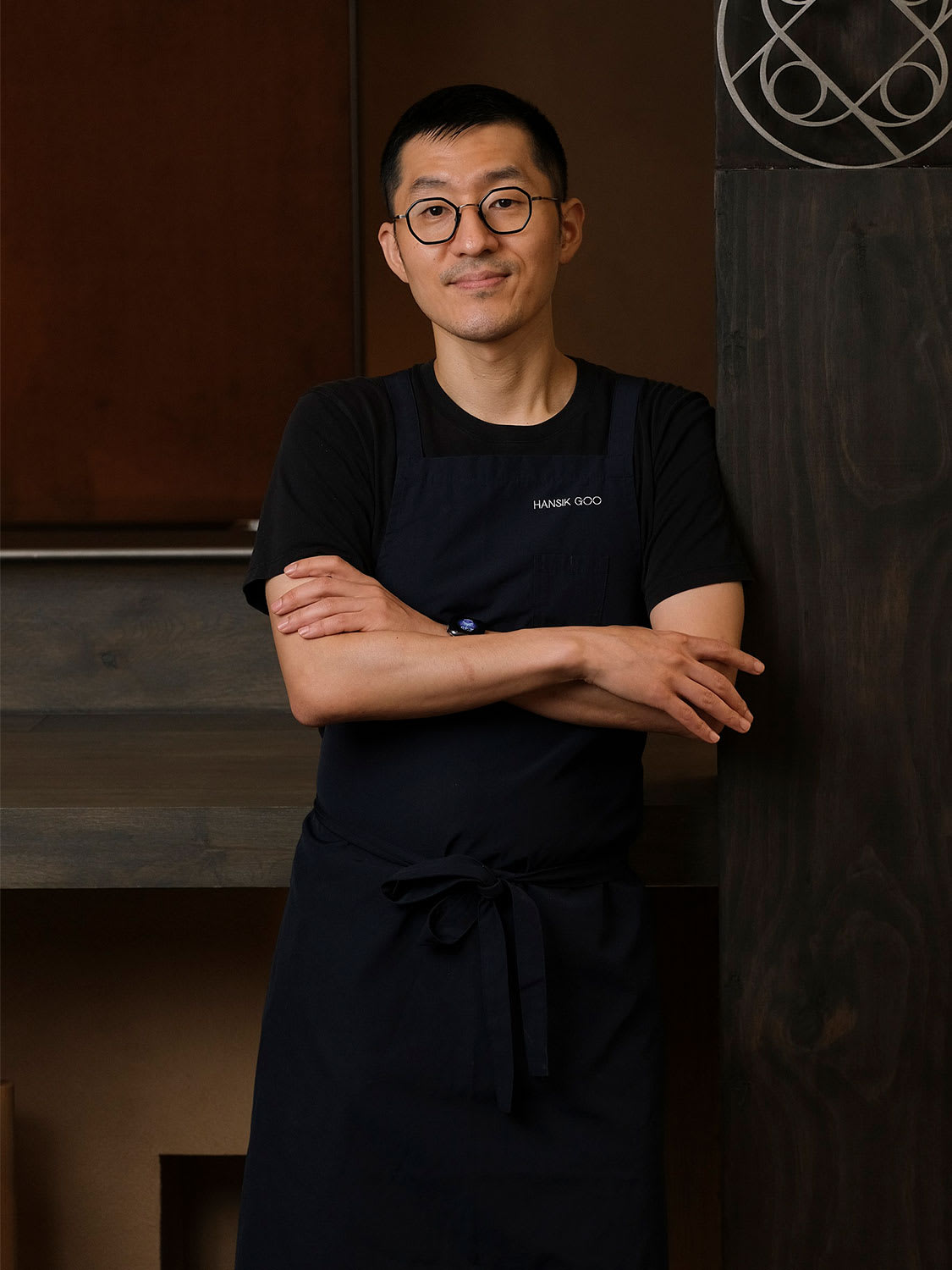 He added: "What especially stood out as memorable were the smoked quail with crab meat rice from The Chairman Restaurant and wagyu-don from Ta Vie Restaurant. The combination of delicate flavour and soft texture in the smoked quail was already amazing, but then upgraded by being served along with The Chairman's signature crab meat rice. Ta Vie Restaurant's wagyu-don also presented a perfect balance of tender wagyu beef slices, warm white rice and sauce in a single bowl."
MANAV TULI OF CHAAT, HONG KONG
Chef Manav Tuli is a hugely-popular face in Hong Kong's dining scene amongst chefs and diners alike. He has made Chaat at The Rosewood Hong Kong into a must-visit, thanks to fabulous new takes on familiar Indian dishes. His eye for flavour, detail and warm hospitality was rewarded with a Michelin star earlier this year. When he returned home for a visit earlier this year, two dishes were his first must-orders.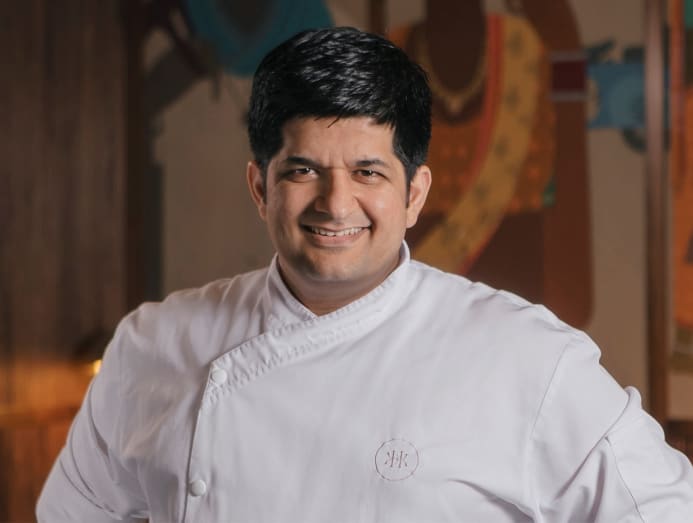 "Jalebi is a famous Indian street food sweet which reminds me of good times spent with my friends and family. It's such a simple dish made by deep frying a fermented batter and then soaking them in sugar syrup. A dish with a crispy outer layer and sweet syrup oozing out in every bite, with a whiff of sourness of the fermented batter," he said.
"When you bite into it, external crispiness leads to aromas of saffron and rose, its one of the best feelings from one of the most compounded yet simple Indian desserts – beautiful execution evolved through generations of practice and unwavering desire to please people.
"I also have to add Atom Bomb Chaat, another street side savoury snack served in central and northern India. The guy takes a 6-inch shell and then adds almost everything on his stall  – onion, tomato, chickpeas and all the types of crisps such as crushed samosa, crushed kachori and aloo tikki."
He added: "This particular Chaat is actually famous only in central and North India. It's one of the most complex dishes in terms of taste and texture on our menu. It's a dish that is sweet, salty, sour, umami, spicy and crispy and soft, dry but moist – all at the same time. It's an explosion of flavours in the mouth!"
KIRK WESTAWAY OF JAAN, SINGAPORE
Executive chef Kirk Westaway leads the way for British cuisine at Jaan in Singapore high atop Swissotel The Stamford. Elevated and innovative, the dishes in this sleek two-starred 30-seater take the breath away just as much as those views.
"Last November as the borders eased, I flew to Paris to dine at Quinsou. It's a very elegant yet humble restaurant from Antonin Bonnet, who is a leading mentor of mine from my time working in London. His cooking focuses on the very best ingredients; all with incredible stories," he said.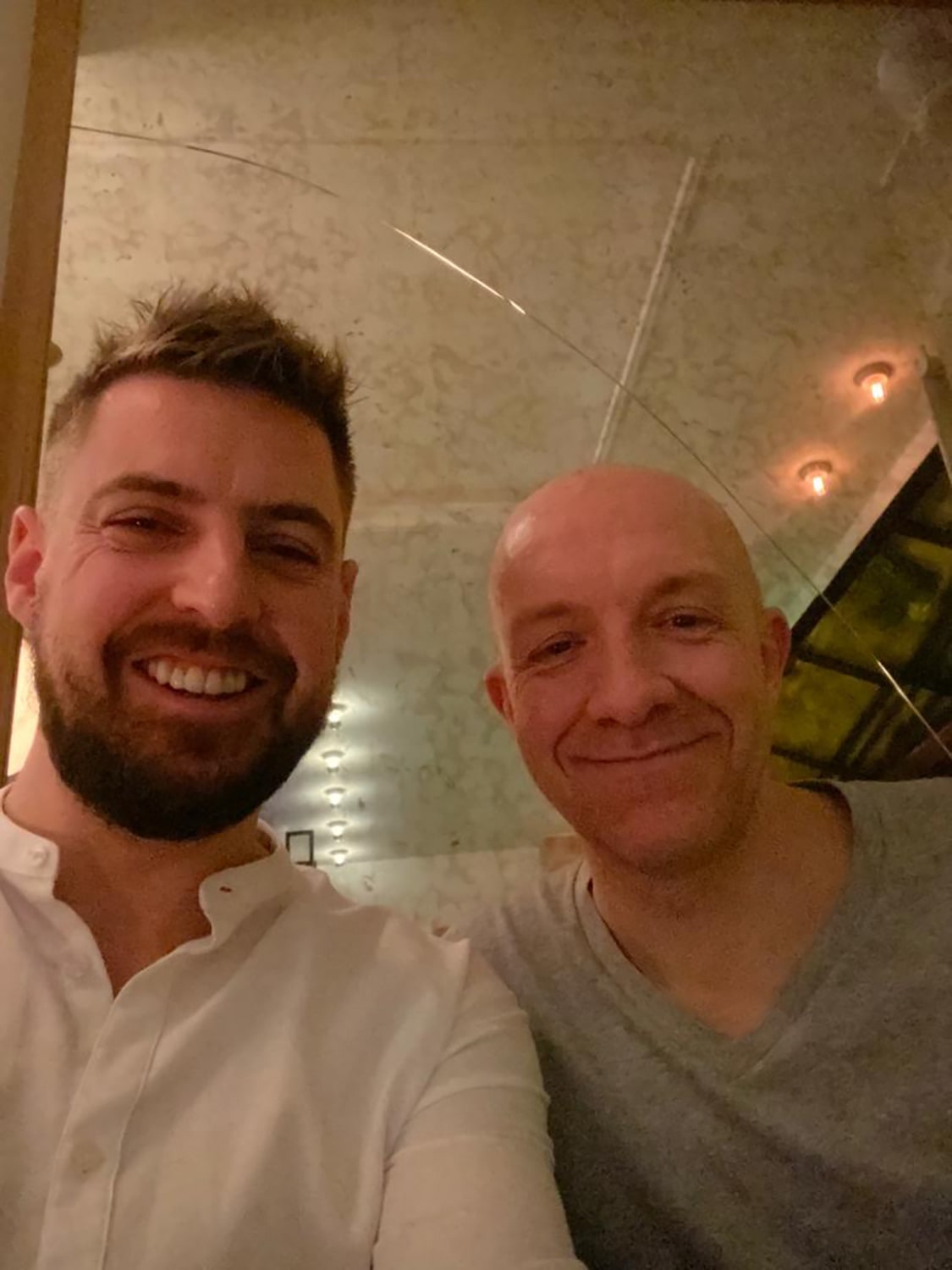 "He delivers simple but precise flavour pairings. We ate an organic green radish, with sweet sea clams, soy emulsion and fresh yuzu. It was utter perfection. We also feasted on the best chicken I have ever had, caramelised lemon sauce and crisp winter leaves. Chef sources his chicken from a small farmer who lives on a mountain."