Fridays just got sweeter: Give to a good cause and get a free drink at this bar
Every last Friday of the month – starting February 28 – Mitzo Restaurant and Bar presents Drink for Hope, where bar-goers can enjoy a complimentary cocktail by making a donation to Habitat for Humanity Singapore.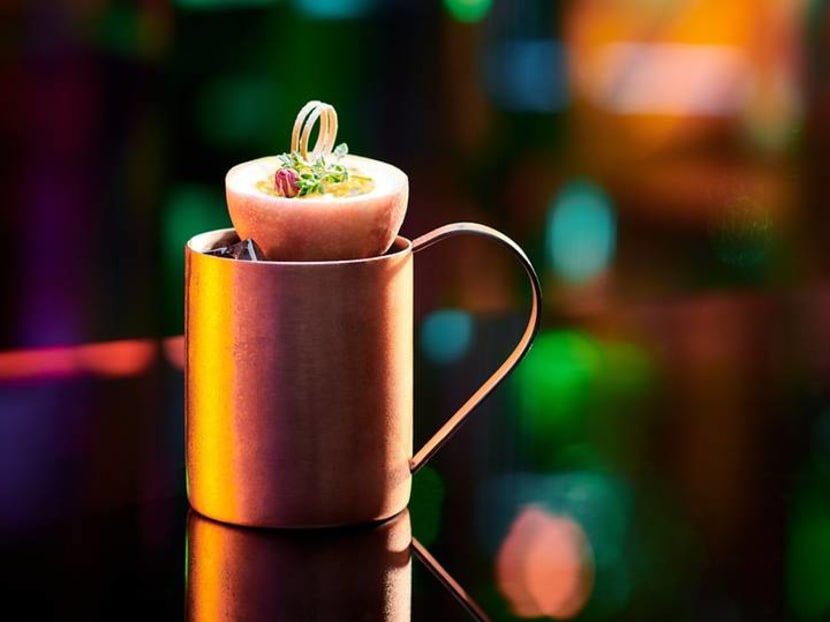 Taking place every last Friday evening of the month, bar-goers will receive a complimentary glass of Bittersweet Symphony, a cocktail specially concocted by Head Bartender Azlam Kadir, upon a donation of S$5 or more in cash. The drink is made with Ginseng-infused Tito's Handmade Vodka, Becherovka, splashes of lime juice, dashes of sugar syrup, topped with ginger beer and garnished with fresh passionfruit.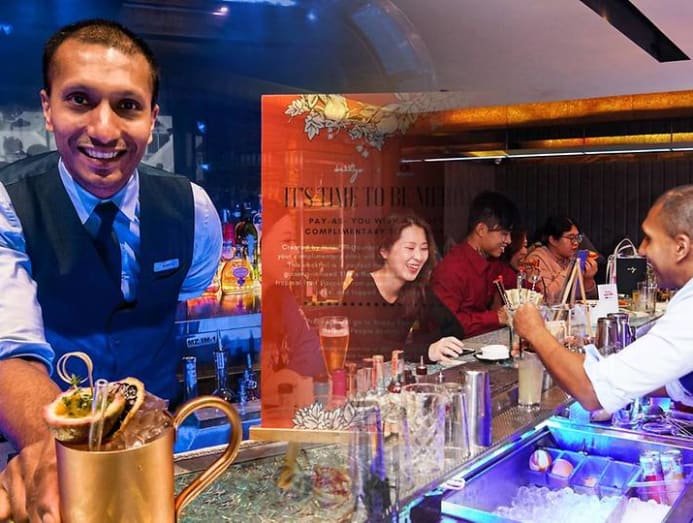 The donations will go towards Project HomeWorks – Habitat for Humanity Singapore's local initiative which helps vulnerable persons and families transform their homes into a safe and sanitary state. These donations will enable volunteers to provide basic furniture such as bed frames and mattresses, eliminate pests through professional fumigation, and paint walls and doors that are stained or peeling, as well as rusty metal gates.
There'll be entertainment each evening too, with different activities taking place on different dates. This includes a tarot card reading session, a magic show, and other live performances. Details of the Drink for Hope series for the first half of 2020 are as follows:
MITZO x TITO'S DRINK FOR HOPE: GOOD ENERGIES ON LEAP YEAR

Date: February 28, 2020
Time: 7pm onwards
Special event: Diners will be treated to a complimentary Tarot Card fortune-telling session with every donation received
MITZO x TITO'S DRINK FOR HOPE: WOMEN ON CANVAS

Date: March 27, 2020
Time: 7pm onwards
Special event: International Women's Day Edition – Live demonstration by two female artists, drawing their interpretation of being a Singaporean woman in 2020
MITZO x TITO'S DRINK FOR HOPE: FOOL ME WITH TRICKS

Date: April 24, 2020
Time: 7pm onwards
Special event: A roving magician will perform one trick for every donation received
MITZO x TITO'S DRINK FOR HOPE: A-CAPELLA NIGHT

Date: May 29, 2020
Time: 7pm onwards
Special event: Live performance by an A-Capella group
MITZO x TITO'S DRINK FOR HOPE: PORTRAITURE

Date: June 26, 2020
Time: 7pm onwards
Special event: Diners will be treated to a portrait of themselves drawn by a portrait artist, with every donation received
Mitzo Restaurant and Bar, Grand Park Orchard, 270 Orchard Road, Level 4