Where to find cocktails inspired by bubble tea and thunder tea rice in Singapore
Fancy a 'trip' around Asia? MO Bar's new cocktails will take you on a journey to Seoul, Guangzhou, Manila, Jakarta and other Asian destinations, with recipes that incorporate local ingredients.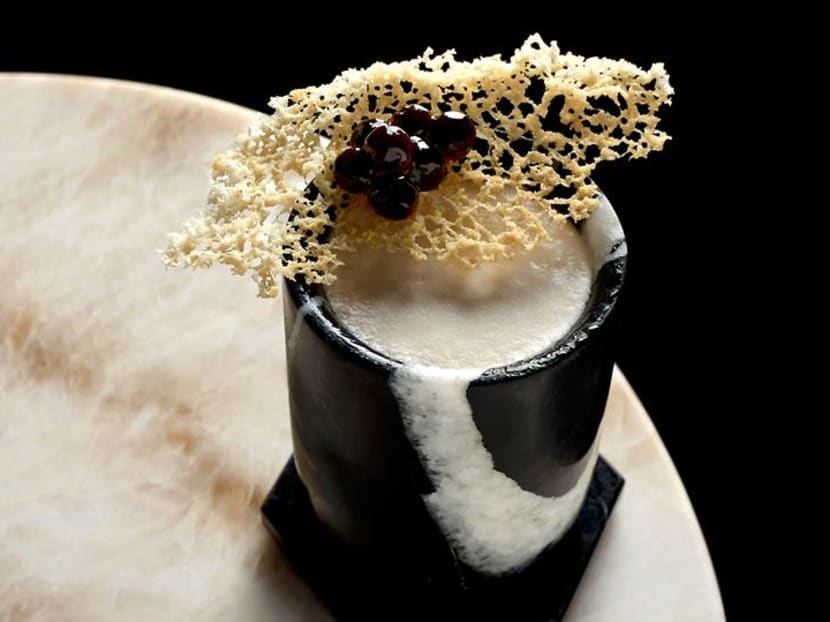 In a time of limited travel, MO Bar at Mandarin Oriental, which ranks as one of Asia's 50 Best Bars, wants to take you on a trip around the region. The bar has debuted a new menu featuring innovative cocktails inspired by the unique flavours of Asian cities.
Starting with Singapore, sip on the Thunder, a thunder tea-rice inspired beverage that integrates rice and herbs served in a locally made ceramic mug (S$12++). While this is a non-alcoholic option, you may also choose to add on a Singaporean gin for an extra kick (S$22++).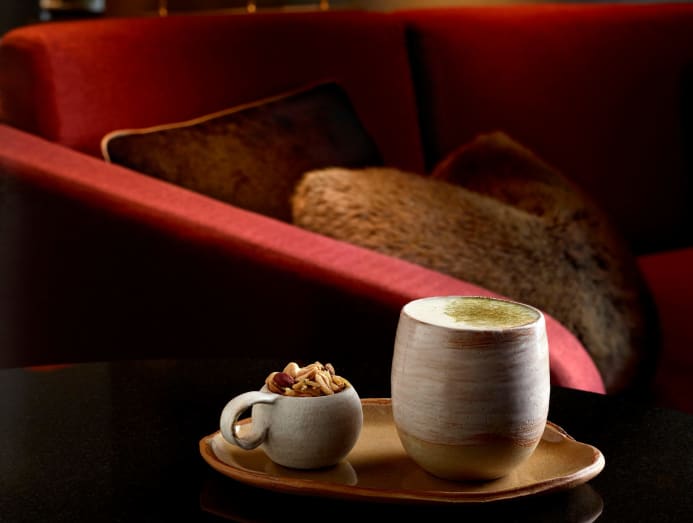 The cocktail flavours also take you to exotic locales in the region, including New Delhi with the Soma, a clarified drink with yoghurt, chutney and spices (S$14++; S$24++ with gin). Miss travelling to Korea for your fill of its local cuisine? Order the White Rabbit, which features tomato, kimchi (yes, you read that right), and black garlic (S$14++; S$24++ with tequila).
Take your love for bubble tea to new heights with the indulgent Taipei-inspired Milkyway, made with whiskey, oolong and brown sugar, garnished with boba (S$24++). For a taste of Guangzhou, there's the Lion's Den comprising gin, baijiu and green coffee (S$22++).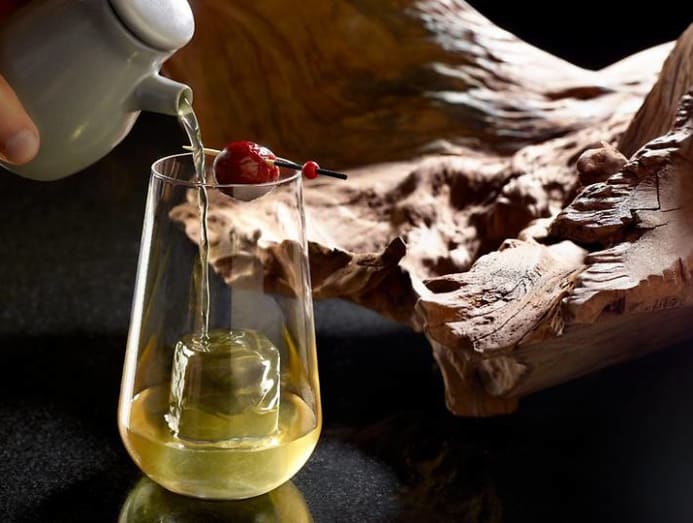 Other highlights include the Manila-inspired Journey featuring gin, citrus and spices, and the Jakarta-inspired Moka (S$24++), a decadent blend of rum, chocolate and banana (S$24++).
A selection of bar snacks and sandwiches accompany the cocktails. Popular dishes include the locally-inspired Singdog, comprising charred chicken sausage, achar, sambal mayo, scallions and dry shrimp (S$24++); Laksa with lobster, rice vermicelli and coconut broth (S$28++); and the indulgent Gyu-Katsu Sando (S$32++) with breaded Wagyu beef and bulldog sauce.
For vegetarian dishes, opt for the Rice Rolls featuring vegetables in Vietnamese rice paper rolls with sweet chilli sauce (S$16++); Tater Tots with curry mayo (S$16++); or the plant-based variation of the MO Bar Burger with an Impossible Burger patty accompanied by cheddar, lettuce and a side of potato wedges (S$32++).
For reservations, email mosin-dining [at] mohg.com or call +65 6885 3500