What to drink this Deepavali: Indian-inspired cocktails at this Singapore bar
On Nov 15, celebrate the Festival of Lights at MO Bar, which will serve up a range of Indian-inspired cocktails in collaboration with The Elephant Room.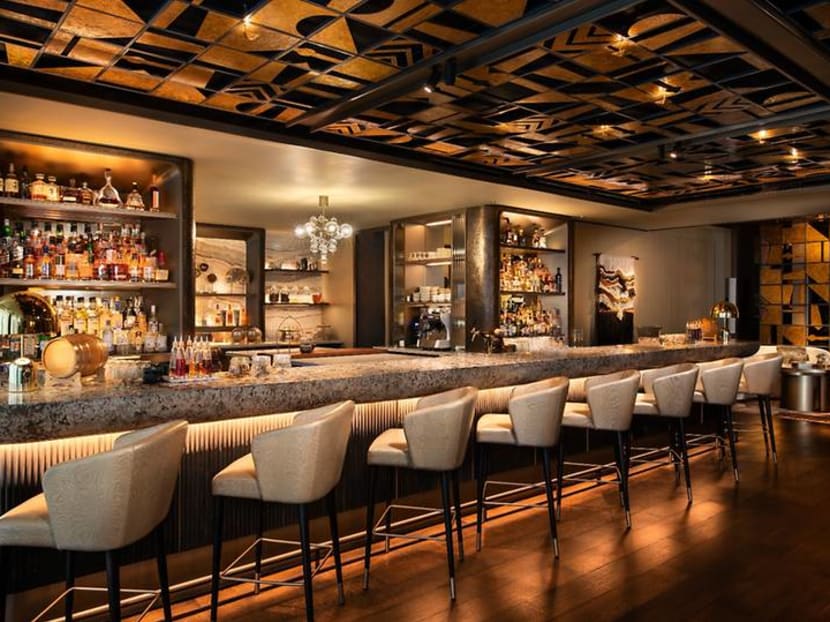 This Deepavali, spice up the festivities at Mandarin Oriental's MO Bar, which will present an array of Indian-inspired cocktails together with the The Elephant Room, a cocktail bar inspired by Singapore's Little India.
In celebration of the Festival of Lights, bar manager Adrian Besa will be serving up MO Bar's special Singapore Cocktail Festival concoction – the Green and Red, which takes its cues from the City Hall area.
The cocktail features a green cordial made from coriander, basil and mint leaves, a reminder of the lush greenery and parks in City Hall. On the other hand, the rose-infused Peychaud bitters will bring out a floral element.
The bar will also be spotlighting the Soma, its New Delhi-inspired cocktail from the new menu, which features tipples inspired by countries around the region. The Soma is a clarified drink, made with Hendricks Gin, yoghurt, chutney and spices as well as gin. A non-alcoholic option can also be ordered.

Meanwhile, Yugnes "Yugi" Susela, founder of The Elephant Room will be holding a guest shift at MO Bar. He will the present The Spice Trader, a mixture of Monkey Shoulder, Tekka Spices and Annasi. Susela will also serve up the Celestial Fruit, a creation by Susela that features a combination of Hendricks Gin and bananas, all priced at S$22++.

Alongside the Indian-inspired cocktails, guests can also order MO Bar's range of new cocktails inspired by bubble tea, Thunder tea rice and more. 
The Deepavali event will take place for one-night only on Nov 15, from 7pm to 10pm.