Is Mod-Sin – or 'modern Singaporean' cuisine – still a thing 17 years after it was first coined?
Back in 2005, Singaporean chef Willin Low's new catchphrase described a burgeoning movement in the culinary scene. Now, the cuisine lives on everywhere, from small private dining establishments to Michelin-starred restaurants – just don't call it "fusion".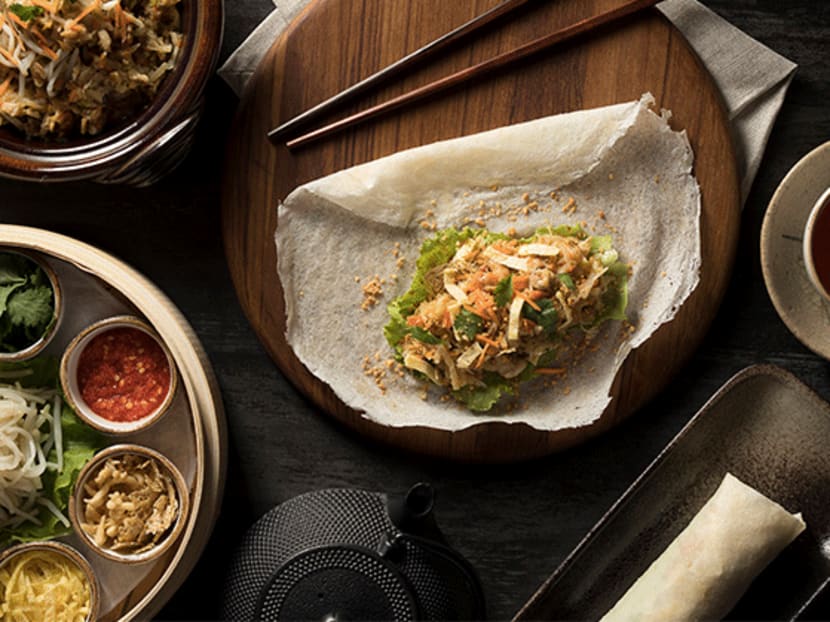 It is 2005. Singapore's nascent cadre of food bloggers and urbane foodies have found their way to a far-flung corner of Mount Emily to sample the cuisine of a promising new chef.
On the menu at Wild Rocket: Laksa pesto linguine, a chicken rice-inspired salad, and pandan panna cotta drizzled with gula Melaka for dessert.
To describe his unique style of cuisine, the then-33-year-old chef-owner Willin Low coined the term "Mod-Sin", short for 'modern Singaporean'.
The label, Low explained, was inspired by a trip to Australia where chefs were referring to their food as "Mod-Oz".
"I thought it was brilliant because when you ate their food, you really couldn't place where it was from," Low recalled some 17 years later as we sat in the dining room of his black-and-slate appointed home.
"I thought, if they can call it Mod-Oz and celebrate it, then we should name our food as well. Because when journalists asked me what kind of food I was cooking, I would say, "This is what I like to eat'. But that was no good – they needed a better label and they started calling it 'modern European', which was incorrect, and 'fusion', which had such a bad name at that time. So I thought 'modern Singaporean', because that's who I am and how I eat."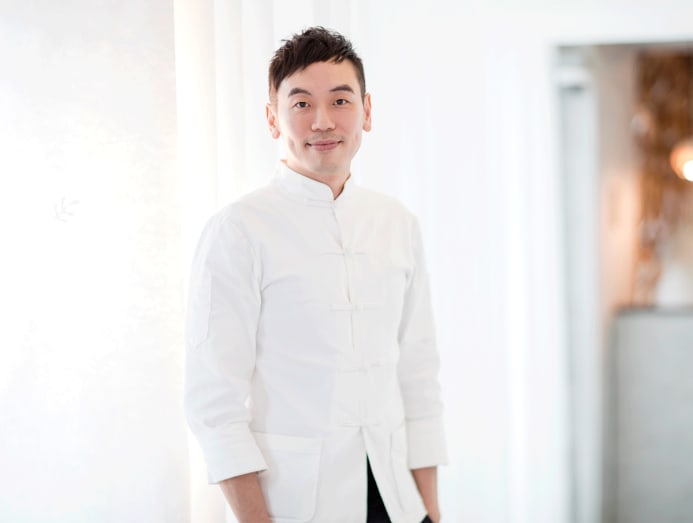 Little did Low know how far that term would come. Today, Mod-Sin is part of our culinary lexicon, a beloved term used to describe food rooted in Singapore's traditional and diverse culinary canons. Low himself has earned the nickname the "godfather of Mod-Sin cuisine".
More than anything, Mod-Sin testifies to Singaporeans' long-standing pride and affection for the multifarious-ness of our local foodways. Though not all chefs who cook modern Singaporean food pigeonhole their cuisine as such, the imprints of their provenance speak volumes.
The best of it can be found in the quiet excellence of unassuming restaurants such as Mustard Seed and Naked Finn, at Michelin-starred eateries like Candlenut and Labyrinth, at hip bars like Xiao Ya Tou and The Kongsee, family-style eateries like Po at The Warehouse Hotel, and even alternative dining establishments like Alter Native and Magic Square.
Pride runs deep beneath the culinary influences. For Mustard Seed's chef and owner Gan Ming Kiat, Mod-Sin speaks of our distinct Singaporean identity that is key to our standing in the dining world.
"When you compare Singapore to countries like Denmark, who are at the forefront of New Nordic cuisine, I think our cuisine is a lot more distinctive, with things like rempah and spices. Compared to American or Australian food, ours has a much stronger identity, and I always want to showcase that," Gan said.
Take, for example, a dish of "Hakka soup", which is part of Mustard Seed's current menu. With savoury tang yuan (rice flour dumplings) and Hakka radish meatballs in an ikan bilis and yellow bean broth, the soup is a distillation of several Hakka classics composed in a non-traditional way. "The dish may look modern, but always has roots in traditional cuisine," he added.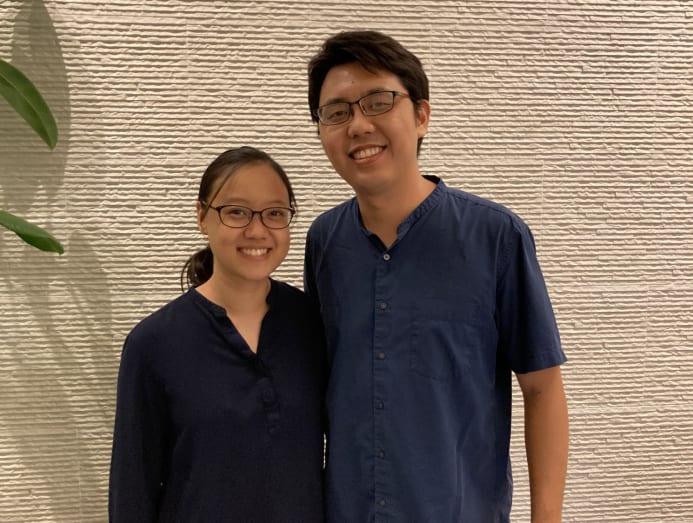 At Labyrinth, chef-owner LG Han adopts a farm-to-table approach by working with local farmers, fishermen and fishery ports to introduce their produce in dishes spun from Singapore's culinary totems, such as chilli crab, rojak and chicken rice.
Chicken rice, in Labyrinth's instance, is sometimes parsed as a crispy roasted chicken wing stuffed with Japanese rice and black truffles, while orh luak is interpreted as a local oyster takoyaki crowned with uni and caviar.
Allium, a 16-seat restaurant run by chefs Dillon Ng and Lusiana Hendrika, has its own loyal following who return for dishes inspired by their Singaporean and Indonesian heritages. Their menus could be themed around simple classics such as Teochew porridge or celebratory meals like a Chinese reunion dinner, though always reinterpreted in modern, artful style.
Their current menu draws inspiration from zichar restaurants and includes imaginative dishes like "cereal red prawns" and Dongpo Canadian pork shao bing.
Family-style offerings are available at Po at The Warehouse Hotel, which despite its stylishly spare configuration, was designed to appeal to multigenerational families. Its menu, initially created in consultation with Low, is built around sharing a hearty meal. Its name draws from the word "popiah" or spring roll, a quintessential dish that families can sit down to and assemble together.
"The idea with Po was to do things that hawkers don't do anymore because of the effort involved," Low said. "Popiah is one of those dishes because it requires so many different ingredients to be shredded and components to be made. With the rest of the menu, the food is classic but elevated by the use of premium ingredients, like beef cheek rendang or Iberico pork satay."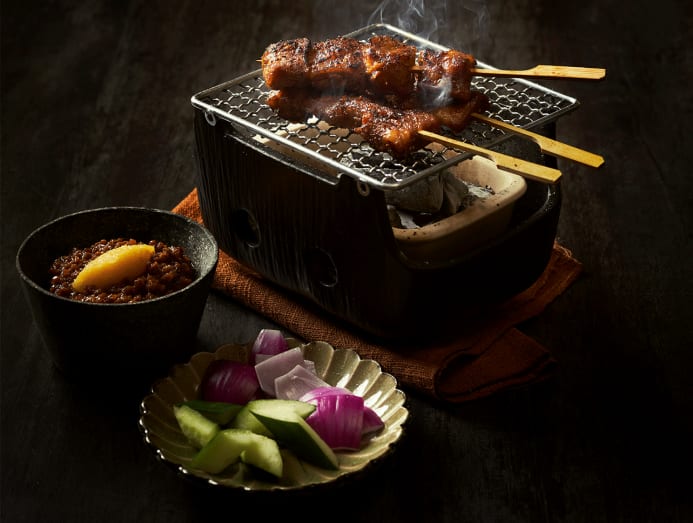 When asked if this was to attract the older generation towards more modern styles of Singapore food, Low replied, "Actually, the beauty of Mod-Sin is that it is easily appreciated by all generations. Because good Mod-Sin dishes will by their nature feel familiar to anyone who has grown up with Singaporean food. It's a cuisine we all love."
Of that, there is no doubt.