The 19th century chateau you can't pay to stay in – you have to be invited
The Chateau de Saran in Champagne is the revamped centrepiece of the Moet & Chandon empire. But exactly how does one qualify to be an "honoured friend of the house"?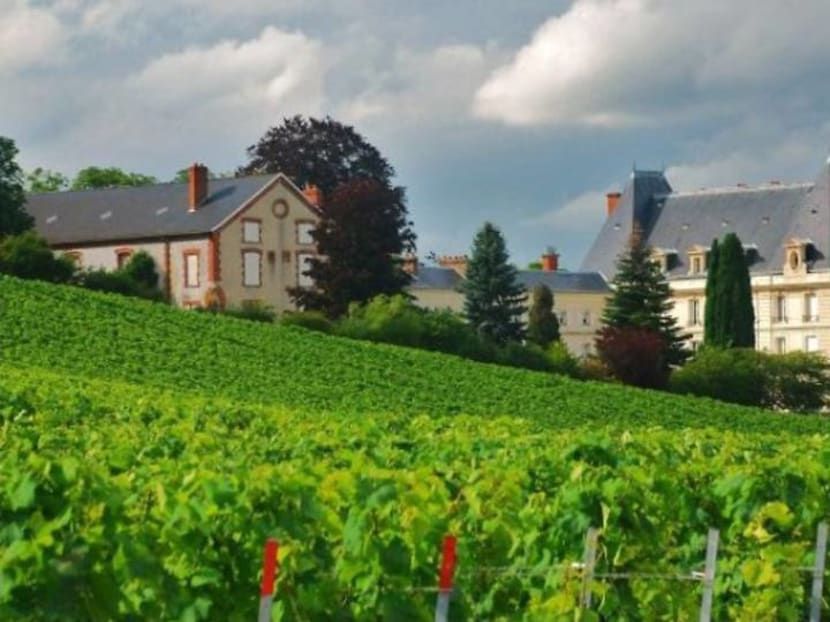 In rolling vineyards under rosy skies, a four-course dinner by two Michelin-starred chefs was held in front of one of the grandest 19th-century homes in Champagne. Tennis star Roger Federer was there, alongside Natalie Portman, Kate Moss and Uma Thurman. They sat at the table of Bernard Arnault, the richest man in France.
They, and about 100 other guests, had all steamed in from Paris aboard a specially commandeered Orient Express train earlier that day for the unveiling of the Chateau de Saran, the centrepiece of the Moet & Chandon empire.
Built in 1801 for Jean-Remy Moet, a grandson of the brand's founder, the chateau has undergone a five-year, multimillion-euro refurbishment project. Officially, the renovations have been touted as a 150th anniversary celebration of the company's signature non-vintage Brut Champagne.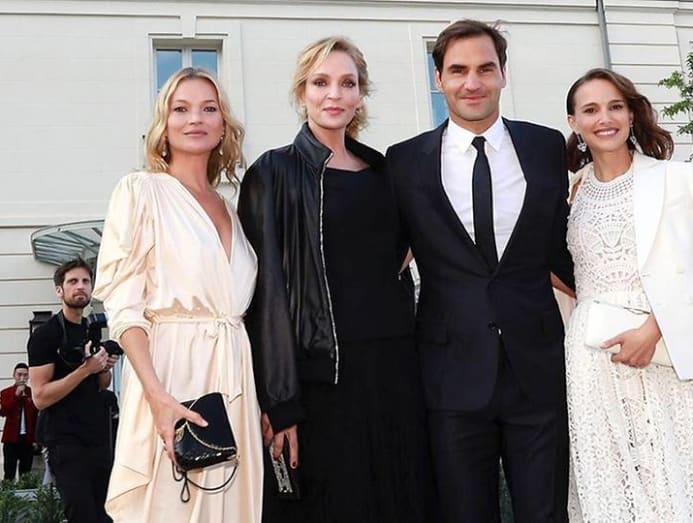 Unofficially, they have allowed Moet Hennessy, the wines and spirits division of the luxury goods company LVMH Moet Hennessy Louis Vuitton, to advance another, more ambitious agenda: Maintaining an aura of super-exclusivity in an increasingly inclusive luxury industry.
With the jewel in its crown now revamped, masterminded by interior designer Yves de Marseille and landscape gardener Peter Wirtz, Moet plans to host up to 2,000 people a year in its three grand salons, a warren of wine cellars and 11 large bedroom suites. Each suite has sweeping interior themes, including "America" and "Roaring Twenties".
But not everyone is invited.
"You cannot pay to come and stay at Saran, that is not the point. You have to be asked," said Stephane Baschiera, president and chief executive of Moet & Chandon.
To qualify for this quiet tap on the shoulder, you need to be identified as an "honoured friend of the house" – in other words, a top spender (or at the very least someone with great potential).
EXCLUSIVITY IN AN INCLUSIVE ERA
Despite multiple requests, Moet would not say exactly how many cases of champagne one would have to buy, or how many dollars one would have to spend, to qualify, though the company did say that both private and corporate clients would be invited.
So this might mean an oligarch's daughter who hasn't spent a dime yet – but might. Or an airline or hospitality group that buys 10,000 cases a month. A celebrity ambassador could get the call, as could a wealthy businessman for whom US$2 million (S$2.73 million) a year on wines is still not enough.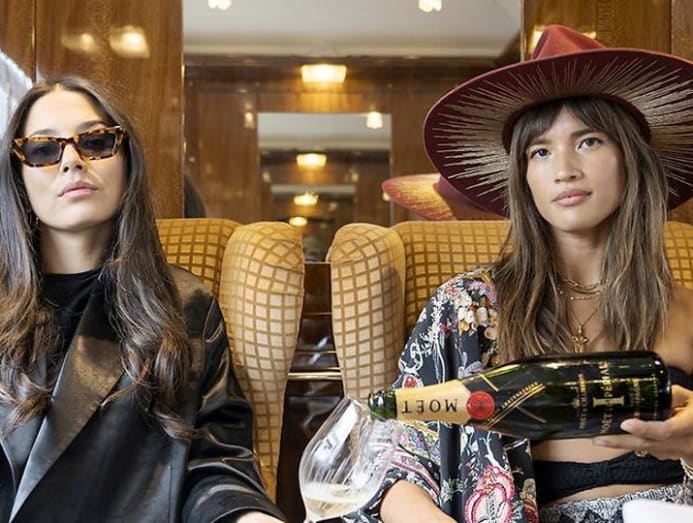 This approach is at stark odds with another trend: The apparent democratisation of luxury, embraced by some leading brands.
"In order to appeal to both new and younger consumers, product categories, pricing, social media campaigns and even store experiences have all been tweaked to appear more inclusive, even if the underlying psychology doesn't change around belonging to the right group," said Luca Solca, head of luxury goods at Bernstein.
At Gucci, for example, where executives have suggested exclusivity is self-limiting, glossy advertisements celebrate mainstream nerd culture alongside invitations to join the "Gucci gang". On runways in New York, London and elsewhere, brands have woken up to the need to reflect a broader understanding of beauty than in the past, including models of all sizes, races and ages.
Nevertheless, many leading luxury purveyors appear concerned that reaching out to everyone risks alienating the very few that have been their core customers. As a result, they are trying to have it both ways.
In recent years, the theatrical, invite-only cruise and resort shows hosted by global fashion brands have become ever more extravagant and exotic in their locations, with Chanel jetting to Cuba and Venice in the past; Dior opting for the El Badi Palace in Marrakech this season (complete with private concert by Diana Ross); and Giorgio Armani heading to Tokyo.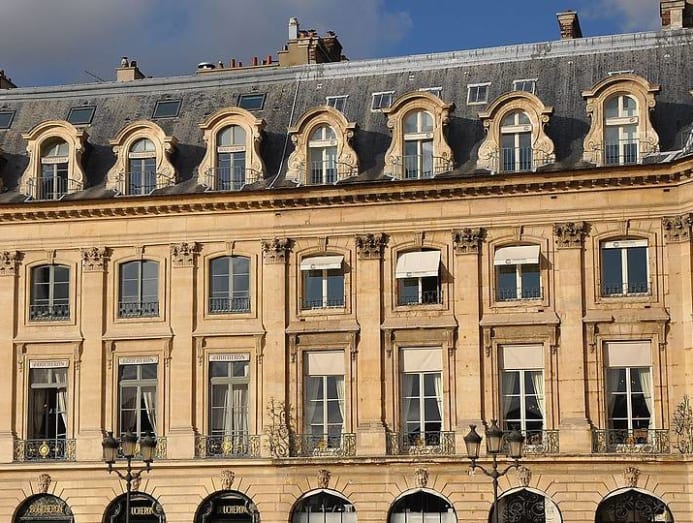 When it comes to retail experiences, the French jewellery house Boucheron raised the stakes in January when it reopened its Place Vendome flagship. The Hotel de Noce now features a large one-bedroom apartment with Eiffel Tower views, where only VICs, or "Very Important Clients", are invited to stay overnight (served 24/7 by a butler from the Ritz hotel, just across the square).
Brunello Cucinelli, the cashmere philosopher king who made a fortune selling the Slow Movement – a philosophy of putting the brakes on life – alongside US$3,000 sweaters, has invited his most valued customers and investors to his medieval hill town of Solomeo, Italy, to enjoy homemade pasta and olive oil with his family.
Yoox Net-a-Porter offers its Global Ambassadors and EIPs ("Extremely Important People") front-row seats and backstage access at fashion weeks, meet-and-greets with high-profile creative directors, and intimate tea parties with its buying directors (the level of access is dictated by just how much they buy).
The company has said that about 3 per cent of clients generate 40 per cent of total sales, which were over €2 billion for fiscal 2017, the last reported results before the company was acquired by Swiss luxury group Richemont.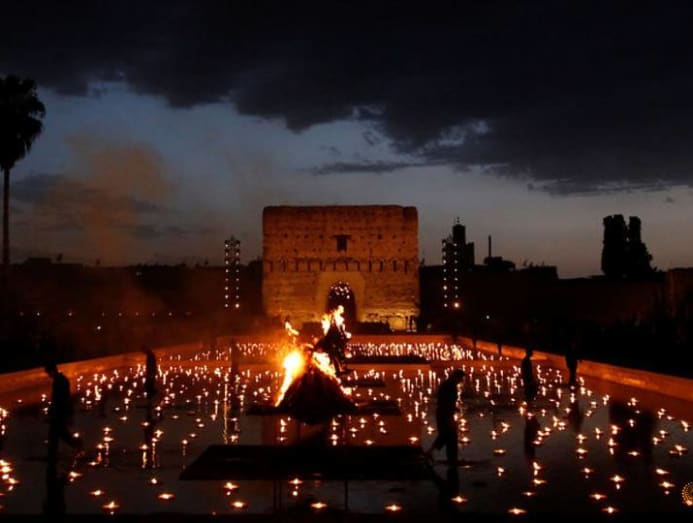 According to Lucie Greene, worldwide director of the Innovation Group at the creative agency Wunderman Thompson, consumer tastes have evolved significantly in recent years, particularly among the super rich, for whom time is the greatest luxury.
"Some just want to curate a specific identity of themselves on social media, or show off flashy status symbols," Greene said. "However, many also want to feel culturally or spiritually enlightened by their purchases. That's more likely to come from an experience than it is from a watch or a handbag."
Indeed, nearly half of all consumers say they are buying fewer products and more experiences, according to Bain & Co. And Euromonitor, a market researcher, forecasts that global expenditure on the experience economy, which it defines as leisure, recreation, travel and food services, will grow from US$5.8 trillion in 2016 to US$8 trillion in 2030.
THE IMPORTANCE OF MAINTAINING A LITTLE MYSTERY
Yet despite the considerable market growth generated by both millennial and aspirational consumers (and those who are both), as well as more accessible items like fragrances and sneakers, it is still the super rich whose wallets drive a critical chunk of global industry sales.
The total wealth in the world increased by US$14 trillion, to US$317 trillion, in 2018, thanks to booming stock markets, according to the Global Wealth Report published last year by the Swiss bank Credit Suisse. Less than 1 per cent of the world's adult population held almost half of all global wealth in 2018.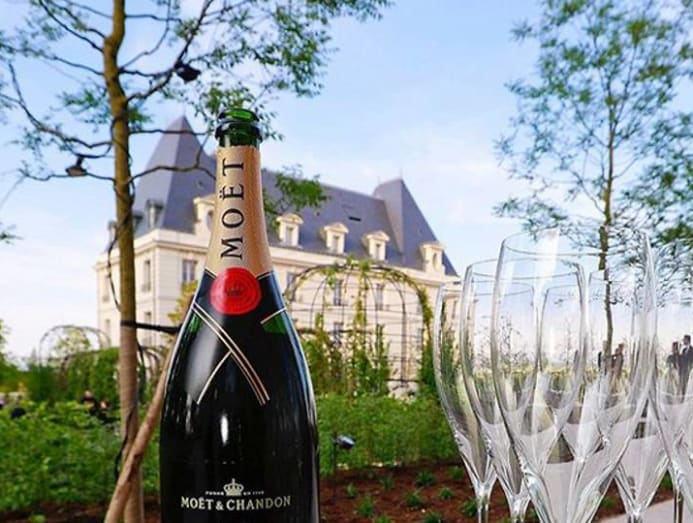 Little wonder, then, that LVMH – the world's largest luxury goods company and the largest seller of champagne – is trying to capture those dollars in multiple ways. The Moet chateau is simply the latest example.
In December, the group acquired hospitality group Belmond, which operates high-end hotels including the Hotel Cipriani in Venice as well as opulent train services and river cruises across 24 countries.
LVMH has also restored other key estates it owns in France including Dior's La Colle Noire in Grasse, Hennessy's Chateau de Bagnolet near Cognac, Louis Vuitton's Asnieres House in the Parisian suburbs and Krug's family houses in Reims, where similar invite-only policies for top clients also apply. (The properties are also used as teaching tools for staff, to better understand the history and heritage of the brands they represent.)
"We have always understood better than most the importance of offering super-exclusive luxury experiences beyond just product as a means of building loyalty," said Baschiera, of Moet.
"There is just one place called Champagne in the world, full of beautiful five-star hotels. But there is also just one Chateau de Saran, and those in the know want to be one of the select few for whom its doors will be opened."
None of the renovated properties participate in Les Journees Particulieres, when LVMH showcases the metiers and savoir-faire of workers within its houses. However, Arnault, chairman of LVMH, hinted that Saran may open its doors as part of the event in 2020.
Still, he noted that few people – even those from Champagne – had ever set foot in the chateau. "It is crucial that we maintain that mystery," he said.

By Elizabeth Paton © The New York Times