Is green the new glam? How tiny, rich Monaco is tackling sustainable tourism
Monaco's tourism board recently launched the Green is the new Glam campaign to highlight its long-running works in cultivating an eco-friendlier country. What does this mean for you as a traveller? Well, let us count thy ways.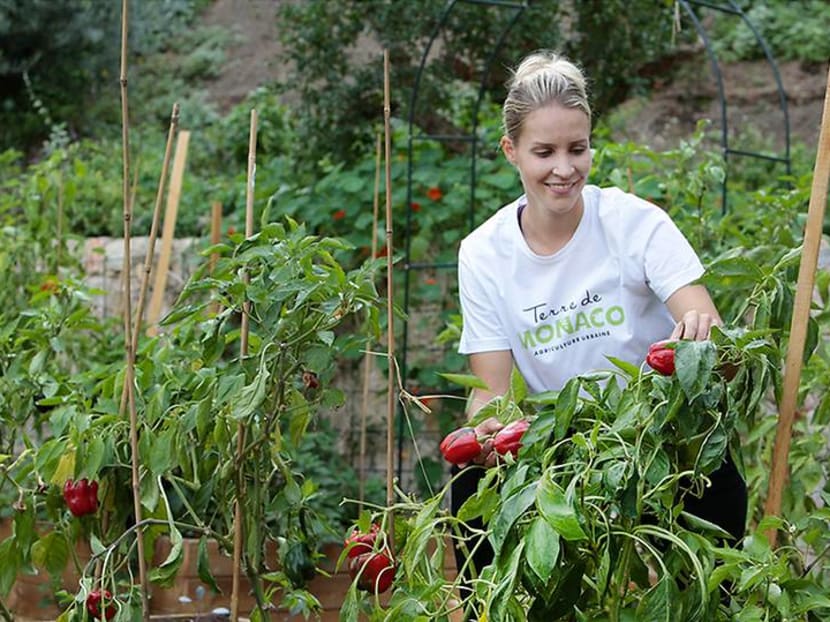 Think Monaco and you might conjure images of fast cars, gleaming yachts on cerulean seas and over-the-top glamour. And while she has all of these in spades, there's a side to the principality that is less well-known: Monaco is also one of the greenest spaces in Europe, with gardens and woodlands accounting for 12.5 per cent of its total land mass.
And it's green in more ways than one. Despite seemingly at odds with its repute of glitzy decadence and excess, Monaco has been quietly but vigorously championing environmentalism and sustainability since the establishment of the Prince Albert II of Monaco Foundation in 2006, with the goals of limiting the effects of climate change and promote renewable energies, safeguard biodiversity, and manage water resources and combat desertification.
The Monaco Government Tourist & Convention Authority recently launched the Green is the new Glam campaign to highlight its long-running works in cultivating an eco-friendlier country. With hopes of achieving its long-term goal of being carbon neutral by 2050, the city, together with tourism partners, have been switching to renewable energy and clean technologies. What does this mean for you as a traveller? Well, let us count thy ways.
ELECTRIC VEHICLES
Since 2004, Monaco's public transport has been running on biofuels or electric motors. Guests of the Societe des bains de mer de Monaco (SBM) properties such as Hotel de Paris and Monte-Carlo Beach have free access to electric shuttles for transfers.
There's a fleet of 20 electric taxis currently on their test run until end-October 2019 to gauge their feasibility and road-worthiness. Going full sci-fi, how about some autonomous, driverless electric shuttles serving Monaco-Ville for the summer?
Speaking of autonomy, more independent travellers will relish the freedom of car-sharing service Mobee, which allow drivers to explore the principality or even venture outside Monaco with no restrictions.
During CNA Luxury's visit in July, smart charging stations for e-bike sharing company MonaBike were just being installed. Filling any gaps in the transportation infrastructure, the e-bikes are equipped with pedal-assist technology for an easier ride on the region's hilly terrain.
FORMULA E
It goes without saying that the iconic Formula One Grand Prix is a massive draw for tourists, but the Monaco ePrix, an electric-car-only race held biennially, is attracting a fair share of attention as well. Monaco hosted its third season this year in May, which saw reigning Formula E champion and Techeetah driver, Jean-Eric Vergne successfully defend his win.
Participants of the race can also view the latest range of all-electric and hybrid cars from Audi, BMW, Jaguar and Porsche, among other festivities. Will Formula E eventually replace its predecessor? It's hard to say, but it is a good steer in the right direction. After all, all that nail-biting excitement without the ear-shattering decibels (or harmful emissions) – what's not to like?
RESPONSIBLE HOTELS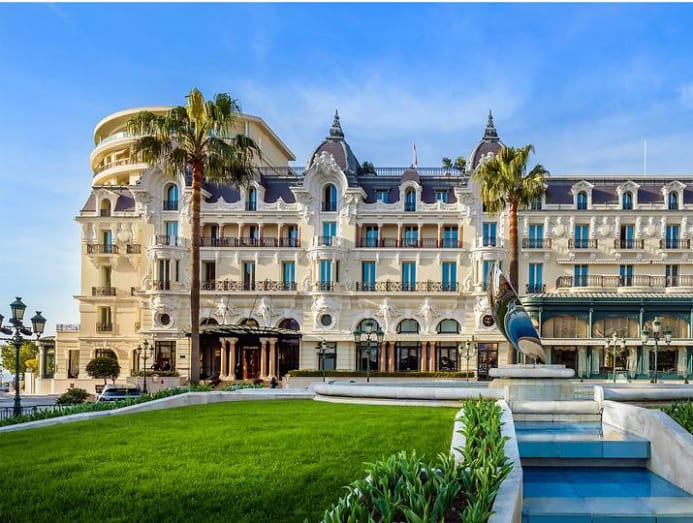 On holiday, it's much easier to have peace of mind and relax when you know your hotel cares about the earth as much as you do. All SBM hotels have signed the National Pact for Energy Transition, committing them to reduce emissions of greenhouse gas, to limit energy use and to increase the local production of renewable energy. To that end, Smart+ meters were developed to monitor energy usage while 1,200 sqm of photovoltaic solar panels were installed.
Monte-Carlo Beach and Monte-Carlo Bay Hotel & Resort are both Green Globe certified, a key indicator of sustainable tourism. All new projects – the renovation of Hotel de Paris and the development of luxury shopping and residential district One Monte-Carlo – are all Breeam-certified. Breeam is the world's longest established method of assessing, rating, and certifying the sustainability of buildings.
On special occasions such as Earth Hour, participating restaurants and bars organise unique experiential events such as this year's special candlelight dinner at Elsa or magic show in the dark by French magician Simeon Wolfgang at The Blue Gin.
SOURCING LOCALLY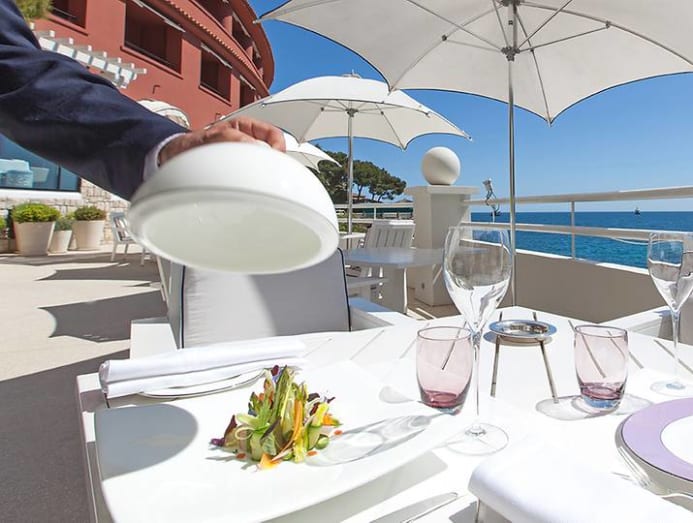 What says sustainability better than turning waste into wants? In Monaco, about 600 orange trees shed between eight to 12 tonnes of their bitter fruit, clogging up the boulevards and costing the principality a small fortune in clean up. L'Orangerie founder Philip Culazzo sought permission from the government to gather the unwanted fruit, and created the city's first fully-Monegasque liqueur. Because they are not cultivated, the oranges are already 100 per cent organic and pesticide-free. Visit the atelier as we did and try a refreshing Monte-Carlo cocktail: L'Orangerie topped with a splash of Prosecco and an orange zest. Cheers!
Seafood lovers will appreciate the understated, downright unassuming Les Perles de Monte-Carlo. Perched on the end of a pier, in the quiet, charming residential district of Fontveille, it is the birthplace of the Monegasque oyster. When certified biologists Brice Cachia and Frederic Rouxeville serendipitously found baby oysters in the pumps of their research facility, they were elated – traditional oyster farming was almost non-existent in the region. In 2011, they launched their restaurant on site and the rest is history.
For fancier fare, there's Elsa, a 100 per cent organic Michelin-starred restaurant, certified by Ecocert. Chef Paolo Sari has an exclusive partnership with Eric Rinaldi, the last working fisherman in Monaco. Rinaldi belongs to a multigenerational family of expert fishermen, whose wives ran the famous fish stand at the historic Condamine market for decades. The chef, known for his love for locavore cuisine, designs his menu around Rinaldi's daily catches. "In addition, the carbon footprint is zero for transport. He can even dock in front of the hotel," he told HelloMonaco.com.
URBAN FARMING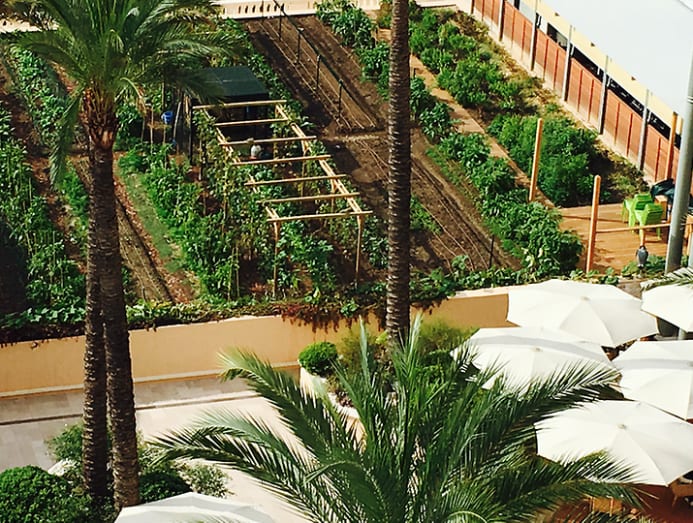 Perhaps not unlike Singapore, Monaco just seems too cosmopolitan, too densely-populated, too unlikely to sustain a farming industry. Thanks to the vision of one woman, however, Terre de Monaco, a social enterprise which creates vegetable gardens on terraces and rooftops, is a reality.
Despite having no arable land in Monaco, former tennis pro and model Jessica Sbaraglia has managed to cultivate 1,600 sqm of vegetable and fruit gardens in three years. Her first successful urban farm bloomed with the support of reigning monarch Prince Albert II himself, a 30 sqm plot in the prince's own Fondation. 
Her second, and biggest potage, or garden, to date sits on a low roof in the midst of the lush Monte-Carlo Bay Hotel & Resort, an elevated 400 sqm plot that supplies the Michelin-starred Blue Bay restaurant with pink radish, heirloom tomatoes, kale, edible flowers and so on. 
Although the garden is not open to the general public, we were granted special access and were staggered by the sheer diversity of crops (of tomatoes alone, there were 30 varieties!). As she guided us through the garden, plucking a leaf of crystalline iceplant (ficoide glaciale in French) for us to sample, she explained that she had started beekeeping as well.
An apiary of 10 beehives in the Odeon Tower, a space-age luxury skyscraper, as well as a brood of 30 chickens, provide honey and eggs for the residents. The chickens are fed green waste collected from the residence's Odeon Cafe by Cipriani, in service of what Sbaraglia refers to as circuit farming, a sort of closed loop agricultural practice that encourages little to zero wastage.
Having produced almost five tonnes of fruits and vegetables since establishing Terre de Monaco in 2016, Sbaraglia has trained her sights on neighbouring Nice, where six rooftops near the Cote d'Azur Airport will be developed into thriving green spaces. Just as she works closely with Blue Bay's head chef Marcel Ravin, providing inspiration to the seasonal menus with her organic produce, she's also consultant (or gardener-in-chief as Monaco Tourist Authority Press Director Corinne Kiabski joked) to another Michelin-starred restaurant Mirazur, a short drive away in Menton, France.