Fancy an 'alien autopsy' holiday to celebrate 50 years since the moon landing?
This July marks half a century since mankind's giant leap, and the celebrations planned in US cities could make for a fascinating vacation.
It was one small step for man, and… Well, you know. This summer marks the 50th anniversary of mankind's giant leap, and NASA centres, museums and even entire cities are gearing up to celebrate, planning late-night moon parties, symphony performances and alien autopsies.
Here are eight standouts to help you get your moon magic on if you're planning a summer vacation to the US.
THE CITIES THAT GOT US
Cities in the United States where rockets were built, astronauts were trained and spaceships were launched are pulling out the stops to celebrate the men and women who got us into space, and back again.
Space Center Houston in Houston, Texas, has celebrations planned starting Jul 16 – Apollo 11's launch day – through the 24th, when the astronauts returned home.
The festivities centre around NASA's Johnson Space Center, and a fully restored, Apollo-era Mission Control room (down to the original polyester on the chairs), which opens to the public in June. Highlights in the roster of events include a ticketed dinner with former flight director Gene Kranz (who was portrayed by Ed Harris in Apollo 11) on Jul 19; a festival on Jul 20 with live music, STEM activities for children and a New Year's Eve-style countdown to Neil Armstrong's first steps on the moon; and a 1960s-themed Splashdown party on Jul 24. Find details and tickets on the Apollo Anniversary Celebration website.
Apollo 11 launched from Kennedy Space Center on Merritt Island, Florida, and the team there will pay special tribute on Jul 16, along with a moonwalk celebration on the 20th. Details are still being finalised, but expect employees in period outfits, Tang to drink and a real-time re-creation of the launch morning in 1969. More event details to come.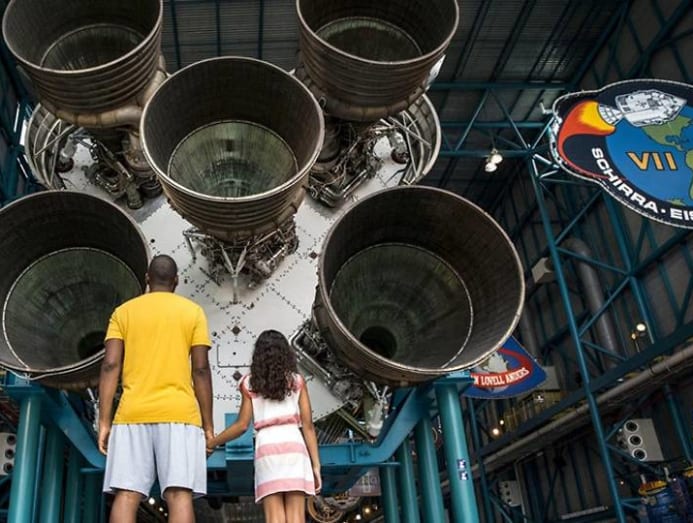 The US Space & Rocket Center in Huntsville, Alabama, is keen for the world to remember its role in getting a man on the moon – Huntsville developed the Saturn 5 rocket that got the Apollo missions off the ground. It is celebrating the achievements by simultaneously launching 5,000 model rockets at 8:32am on Jul 16 – a new Guinness World Record, assuming the launch is successful.
Other festivities include an Apollo-era car show on Jul 13, an Apollo 11-themed beer garden on Jul 18, and Rocket City Summer Fest on Jul 20, an outdoor concert taking place "in the shadow" of Huntsville's Saturn 5 replica.
Flagstaff, Arizona, is already in the midst of a year-and-a-half-long moon-centric celebration. Flagstaff's Lunar Legacy highlights the region's role in training astronauts to go to the moon. Events include organised hikes to historic sites, like the US Geological Survey's simulated moon field and an all-day celebration at the Lowell Observatory on Jul 20.
CELEBRATIONS FROM COAST TO COAST
The Smithsonian National Air & Space Museum in Washington, DC, will begin its festivities Jul 16 with the unveiling of Armstrong's newly conserved spacesuit. Other activities include Discover the Moon Day on Jul 19, which offers visitors chances to chat with museum scientists one-on-one about moon-related projects. A day-and-night celebration on Jul 20, that will run until 2am, concludes the celebrations.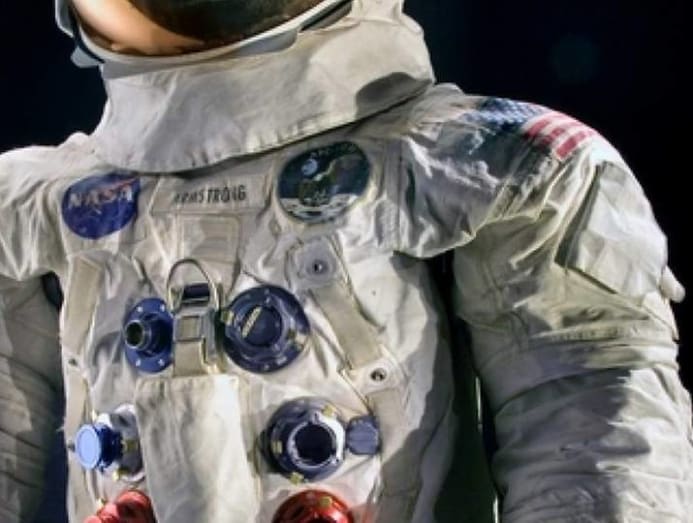 San Francisco's Exploratorium has organised a Moon Month with special exhibits, programs and more. View an instalation from the Museum of the Moon (a large-scale model of the moon), tune in for a livestream of the Jul 2 solar eclipse in Chile or stop by for space-themed, adults-only After Dark events on Thursday evenings. On Jul 20, the museum will stay open until midnight and feature newly restored footage of the moon landing, Apollo-era music and costumes, and an after-hours dance party.
For an artistic take on the space race, head to Denver for the Colorado Symphony's Lunar Landing 50th Anniversary Celebration. The program, organised by music director and self-described "space kid" Brett Mitchell, will feature renditions of John Williams' scores from E.T., Close Encounters Of The Third Kind and Star Wars. Two contemporary pieces from composers Mason Bates and James Beckel will also be played.
Expect sung and spoken-word accompaniments, references to John F Kennedy's 1961 moon shot speech, archival footage and a special surprise encore.
TO THE MOON AND BEYOND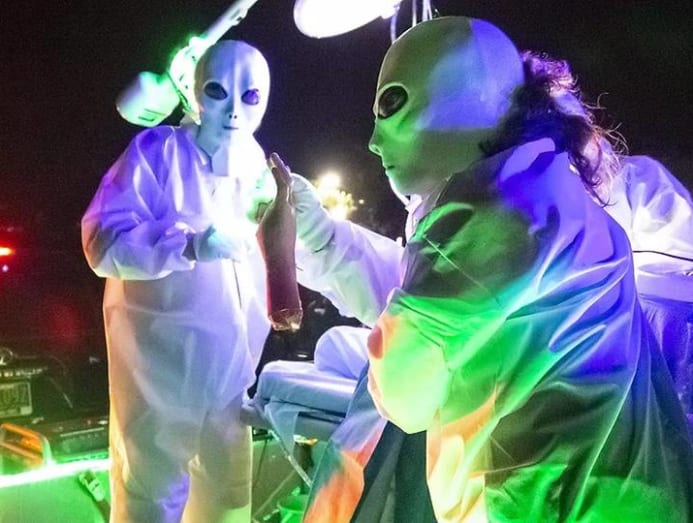 No series of space celebrations would be complete without mention of Roswell, New Mexico, the self-proclaimed "UFO capital of the world".
The city's annual UFO festival, from Jul 5 to 7, will shine special attention on the moon landing in its roster of events.
In addition to a parade, costume contests for pets and humans and Men In Black themed flash mobs, attendees can catch moon shows at the Roswell Planetarium and watch an "alien autopsy" courtesy of the New Mexico Museum of Space History's Mobile Museum.
By Lauren Sloss © The New York Times News Service