Embark on an exotic 'trip' to Morocco – right here in Singapore
You can't travel to Marrakech just yet, but you can certainly savour authentic Moroccan cuisine at this dining experience hosted by boutique hotel SO/ Singapore and private caterer Walima.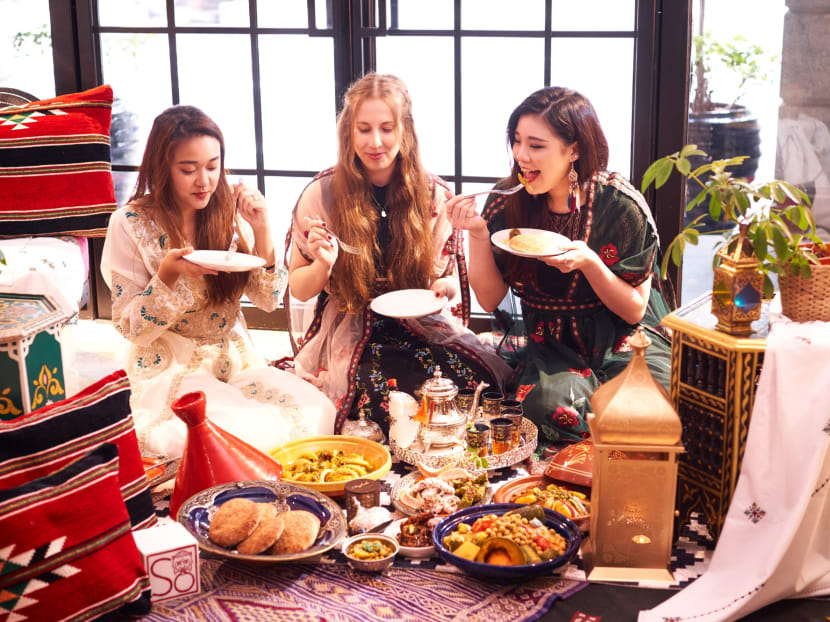 Marrakech is one of the most evocative places in the world, with a host of culinary surprises waiting to be discovered.
The Moroccan diffa in particular, an elaborate multi-course feast featuring exotic spices, couscous, tagines and more, is a gastronomy experience not to be missed on a trip to this fabled land. 
Here's some good news – you don't have to wait to hop on a plane for a taste of authentic Moroccan cuisine.
Local boutique hotel SO/ Singapore is collaborating with private caterer Walima to present Marrakech at SO/, a Moroccan dining experience inspired by the exotic and thrilling Marrakech medina.
The event will take place from Sep 16 to Sep 30 at the hotel's Xperience Restaurant, with lunch (S$58++ per pax) and dinner (S$78++ per pax) sessions available.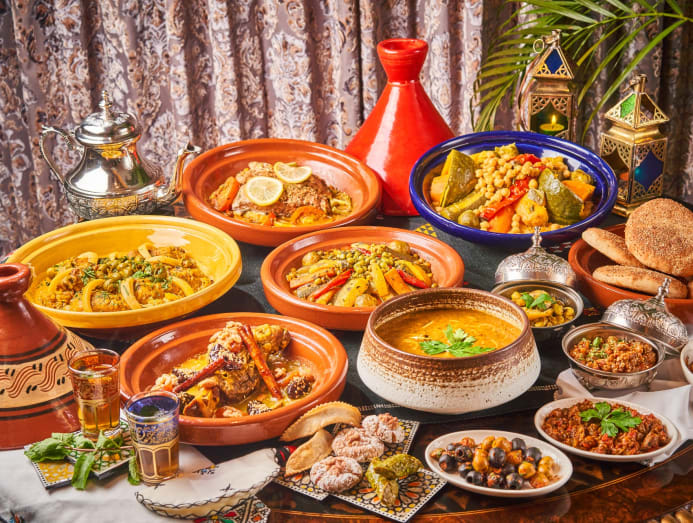 The menu, created by Walima's chef Safia Aboutikab, features dishes such as Allahm Bel Barquo Tajine (marinated lamb shank with prunes, apricot and nuts), Aldajaj Mqali Tajine (marinated chicken thigh with preserved lemon and olives), Couscous, Harira (meat soup with chickpea, lentils and fresh herbs) and more.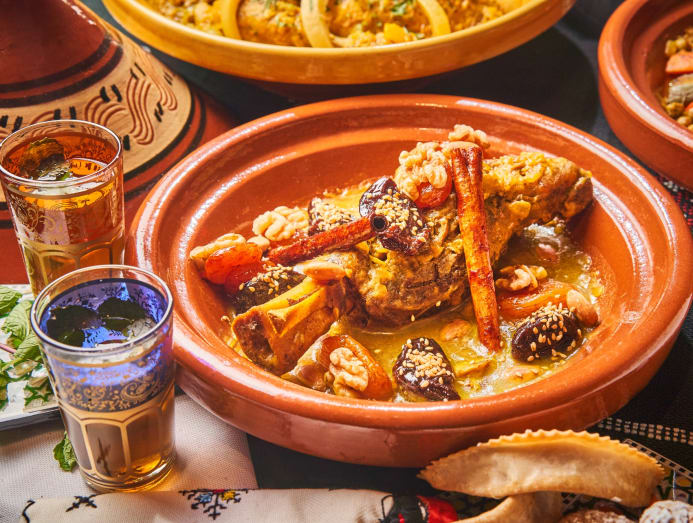 Meat and vegetables featured on the menu are slow-braised with exotic spices woven into the dish, with caramelised onions and raisins adding a hint of sweetness. The quintessential couscous pyramid is slow-braised atop a meat and vegetable stew, tantalising with the hint of spices.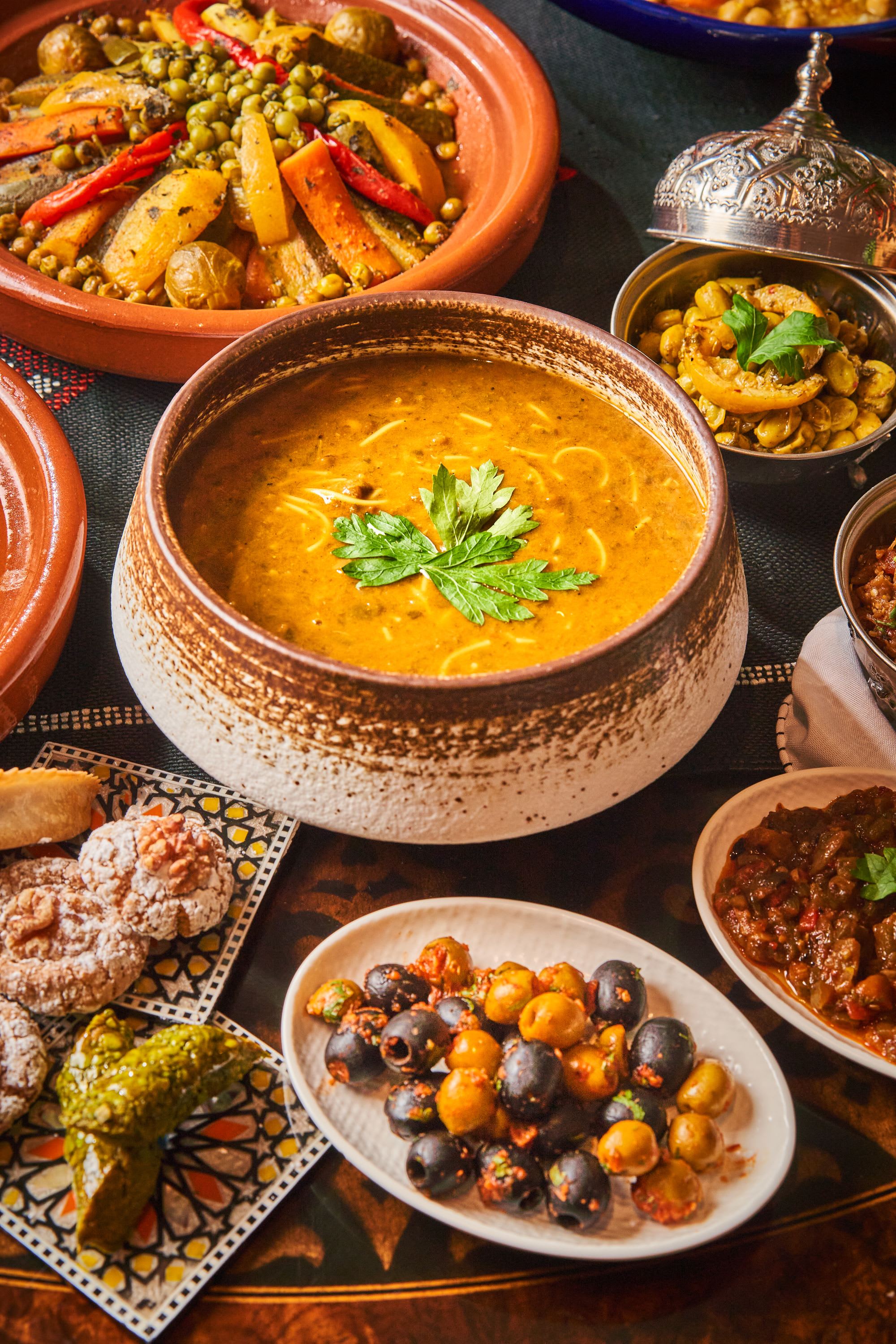 Diners can also sip on Moroccan-inspired cocktails, infused with spices such as coriander seeds, turmeric power and anise. Keeping with tradition, Moroccan mint tea will also be served. The tea will be prepared traditionally through a process that involves the muddling of leaves followed by multiple pours to further infuse the flavours.
For that Instagram-worthy moment, Xperience Restaurant will also be transformed to resemble Marrakech's vibrant markets. The dining area will feature an explosion of colours, decorated with wares and goods from Singapore retailer Maghrebi by Sheenaz Fazreen.
Find out more about the Marrakech at SO/ experience here